[disclaim]This shop has been compensated by Collective Bias, Inc. and its advertiser. All opinions are mine alone. #PowerfulFusionClean#CollectiveBias[/disclaim]
Using the slow cooker can be such a time saver, but it can be a big pain as well. My slow cooker doesn't fit in the dishwasher. Every time I use it, I have to wash it by hand. And, that my friends, kept me from using it very often — until now.
Have you tried the NEW Palmolive® Fusion Clean™? It combines baking soda with the fresh scent of lime or grapefruit, and it's specifically formulated for tough cleaning challenges, like my slow cooker!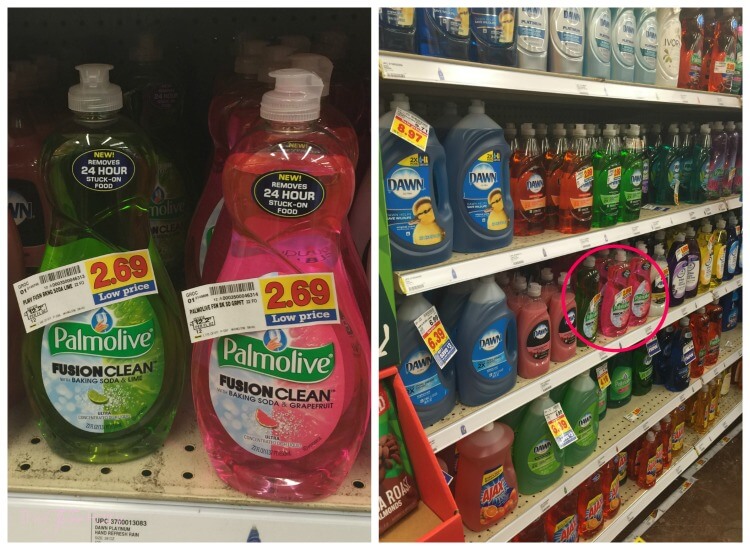 I always find baking soda does an amazing job at helping me clean, so when I saw Palmolive® Fusion Clean™ dish liquid at Kroger with baking soda, I had to try it out. It has a unique formula that removes 24 hour stuck-on food.
You know what that means? It means I don't have to immediately wash dishes after dinner. I can hang out with my family and watch a certain wizard movie series. We read my 6-year-old a bedtime story every night, and for the past few months, we've been working our way through those magical wizarding books. We are up to book #3, but she's never seen any of the movies, I decided a slow cooker meal would be just the trick to give me extra time for a family movie night, so tonight is the first movie!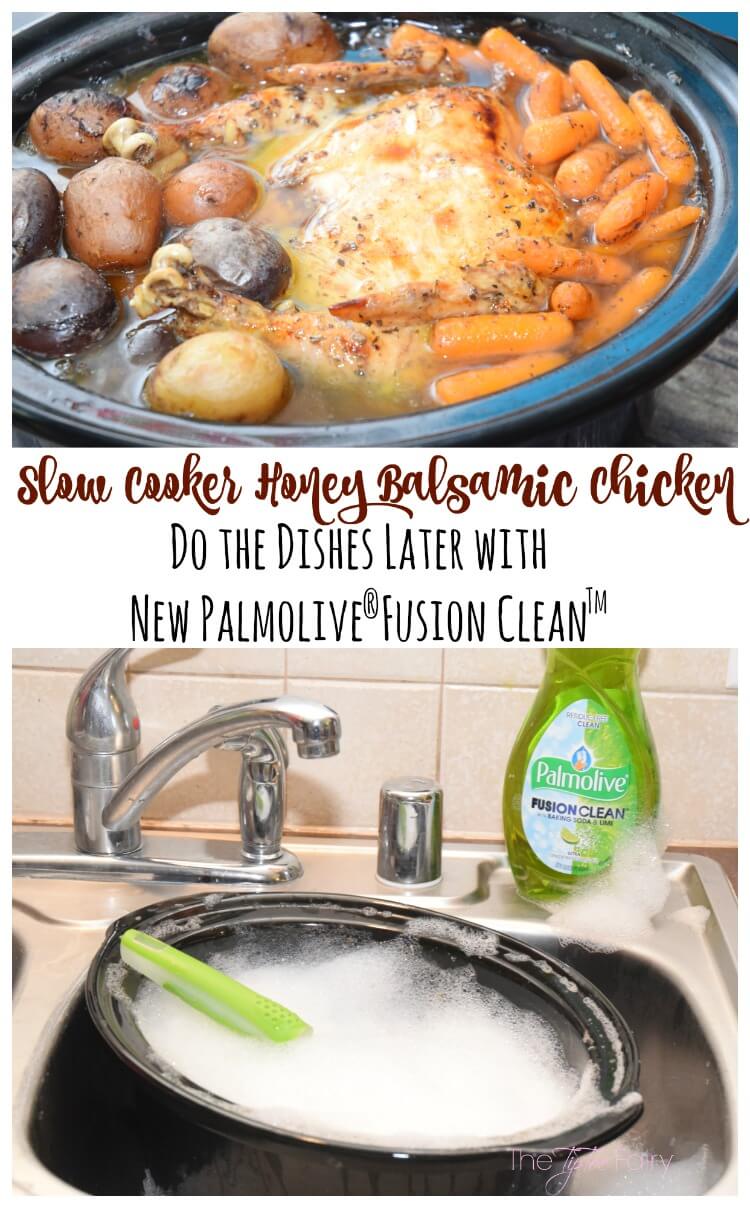 I cannot wait to share this delicious Slow Cooker Honey Balsamic Chicken with you. It made the house smell wonderful. When my tween got home, he could smell dinner cooking and could not wait.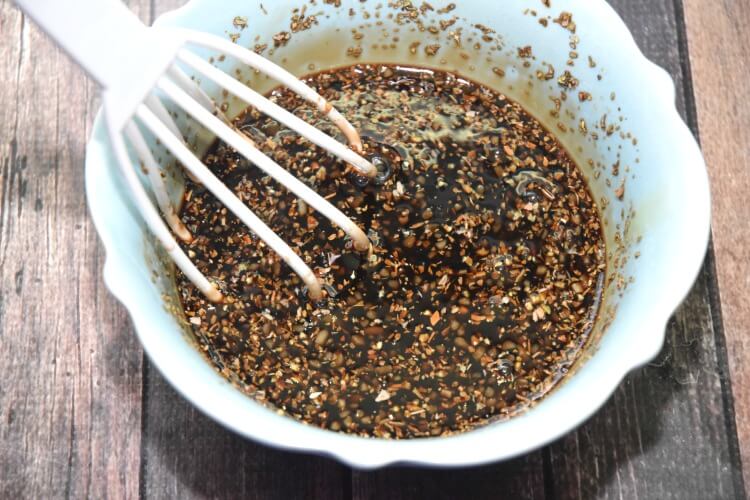 I mixed up honey, balsamic vinegar, dried oregano and basil, and minced garlic.
Next, I got the slow cooker ready with the chicken. I have a lot of chicken leg lovers in my family, so I actually put four extra legs under the whole chicken. Make sure to put the chicken breast side up.
Next, I slipped baby carrots down one side of the slow cooker and red and purple potatoes down the other. I like to make food fun for my kids. My 6-year-old eats like a bird, so I thought purple potatoes would be rather enticing to eat at dinner. It worked! She thought those gorgeous dark purple potatoes were so cool. She ate two of them, which is a lot of for her.
When everything is in the pot, pour the honey balsamic mixture over the entire thing. Then, it's time for the slow cooker. With a rather large giant chicken plus all the potatoes and veggies, I let it cook for 6 hours on HIGH, and at that point it was fall-off-the-bone delicious. If you have a smaller meal, 3-4 hours on HIGH would probably work well or 6-8 hours on low. .
I check the chicken's internal temperature as well as the tenderness of the potatoes and carrots to make sure everything is done. Chicken needs to reach 165 degrees internally to be safe.
As an extra step, you can broil it for 3-5 minutes to make it a little brown on top. I just put my slow cooker directly into the oven and keep an eye on it. Then, it's ready to serve!
Print
Slow Cooker Honey Balsamic Chicken
---
1

whole chicken + 4 legs (optional additional legs)

1/2 cup

honey

1/2 cup

balsamic vinegar

1 teaspoon

dried basil

1 teaspoon

dried oregano

1/2 teaspoon

sea salt

1 tablespoon

minced garlic

16 oz

baby carrots

12

small red and purple potatoes
---
Combine the honey, balsamic vinegar, basil, oregano, salt, and garlic and mix together until well combined.
If adding extra legs, place those on the bottom of the slow cooker.
Prepare the chicken and place breast side up in the slow cooker.
Add the potatoes and carrots around the chicken.
Pour the honey mixture over the entire meal.
Cook for 6-7 hours on HIGH in the slow cooker.
Optional: Turn the broiler on and broil for 3-5 minutes to brown the top of the chicken before serving.
Remove from oven and serve.
Recipe Card powered by
Next time you're headed to the store for dish liquid, pick up a bottle of Palmolive® Fusion Clean™ for a Modern Twist on Cleaning™. You'll love the fusion of baking soda and the fresh scents of Lime or Grapefruit!
Don't forget to grab a coupon from Kroger.com! From 6/12 through 6/25 you can get $0.50 off 22 oz. sizes of Palmolive®! Check back on 7/24 for more offers to come!