Need a fun and easy game to do with the kids? Try this Free Printable Animal Walk and Roll Game! It's simple to learn and gets the kids moving!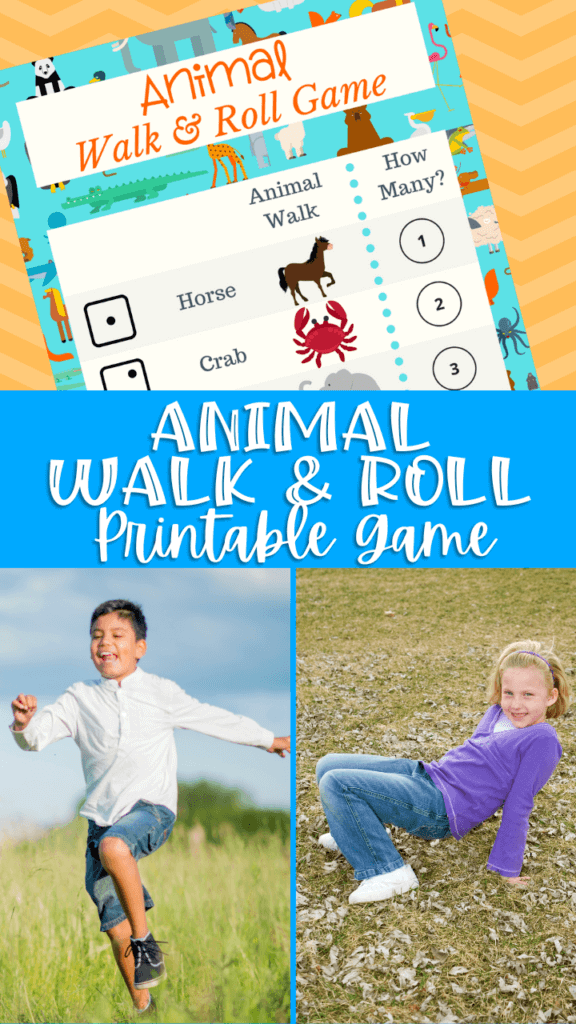 Download the Files
How to Play Animal Walk & Roll Dice Game
I like to get the kids outside as often as possible to get some exercise and fresh air, and especially to get the wiggles out before a long car ride or some movie watching. Usually we play with sidewalk chalk, swing on the swing set, blow bubbles, and ride bikes and scooters all over the place.
Sometimes, we play games, too, and this is an easy game for everyone!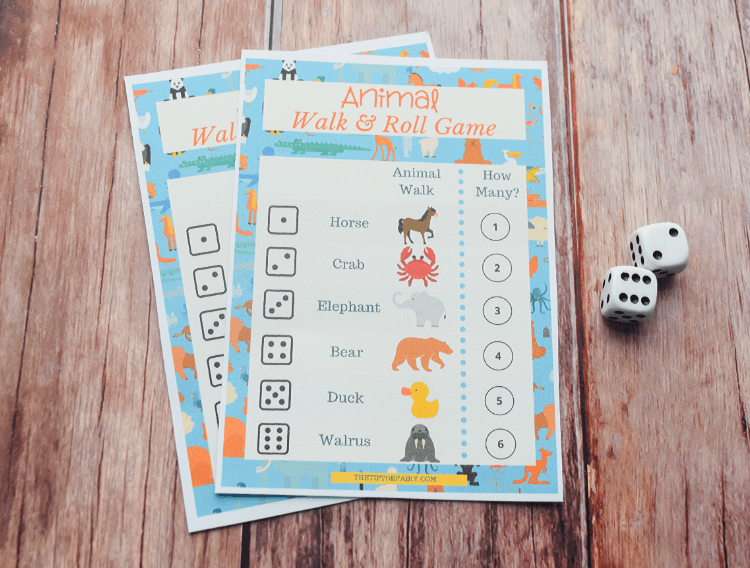 You can play this game inside or outside. It's great for rainy days or for some screen free time, getting the wiggles out, and definitely fun for preschool birthday parties. It goes perfectly with our Dr. Dolittle party!
It's called Animal Walk & Roll. It's very simple to play. You have two dice and a printable card that tells you what to do.
Roll the dice.
The number on the 1st dice will tell you which animal you have to walk like.
The number of the 2nd dice will tell you how many times you have to do it.
For example — if you roll double 6s – you will walk like a walrus 6 times.
Looking for more fun kid's activities?
Here's a few I think you'll love!
Come Join Us!
Liked this article and want more? Follow along on Instagram, Facebook, Twitter, Pinterest, TikTok, and YouTube!
Come over and join us on Facebook in the group Recipes, Crafts, and more with TipToe Fairy or Sewing and Crafting with The TipToe Fairy!
Visit Our Other Blogs!