I think it's been documented fairly well on my blog that I am in love with dulce de leche. It's so decadent and rich that I don't use it often.  Recently, I was researching my love of dulce de leche and learned that a Latin American treat is roasted peaches or apricots topped with dulce de leche.  Doesn't that sound absolutely delicious?  I love, love, love peaches and nectarines and apricots.  When summer finally comes around, I'm going to try my hand at roasting them.  I can't wait!  But for now, I'm just finding fun ways to incorporate it into other treats.
We had friends coming over, and I needed a dessert.  I decided to try a variation of that Latin American treat, and I made a Dulce de Leche Peach Pie.  Oh my goodness!  My husband inhaled his slice.  I've never seen him enjoy a dessert like that before.  Nate is not much for sweets.  Even his buddy was laughing at how fast he ate it.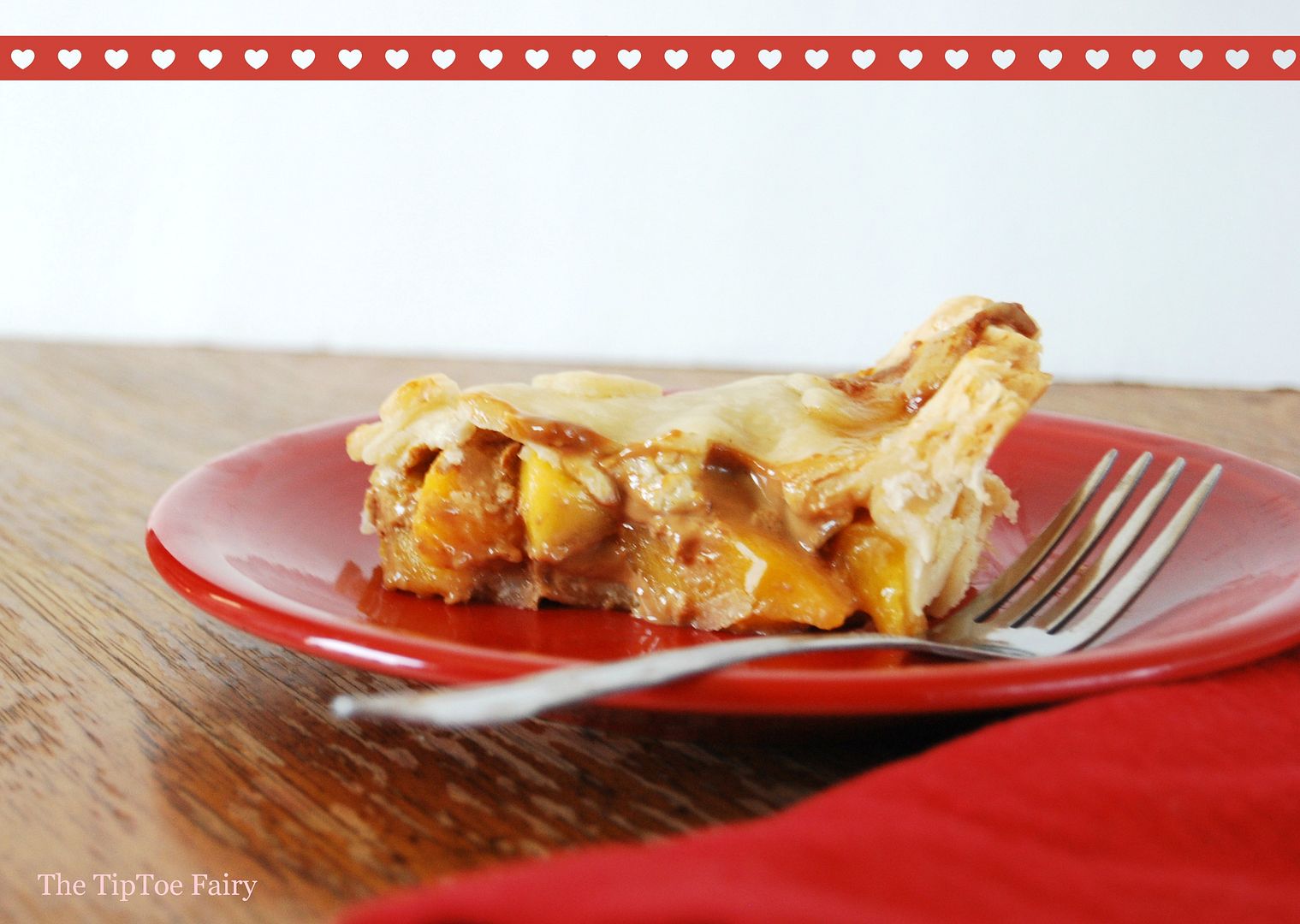 If you need an amazing and indulgent dessert for Valentine's Day, you might just want to make a Dulce de Leche Peach Pie.  I admit I cheated this time and did not have time to make my own pie crust, but it was still amazingly delicious.  If you don't want to cheat, I have an amazing pie crust recipe, which can be found here.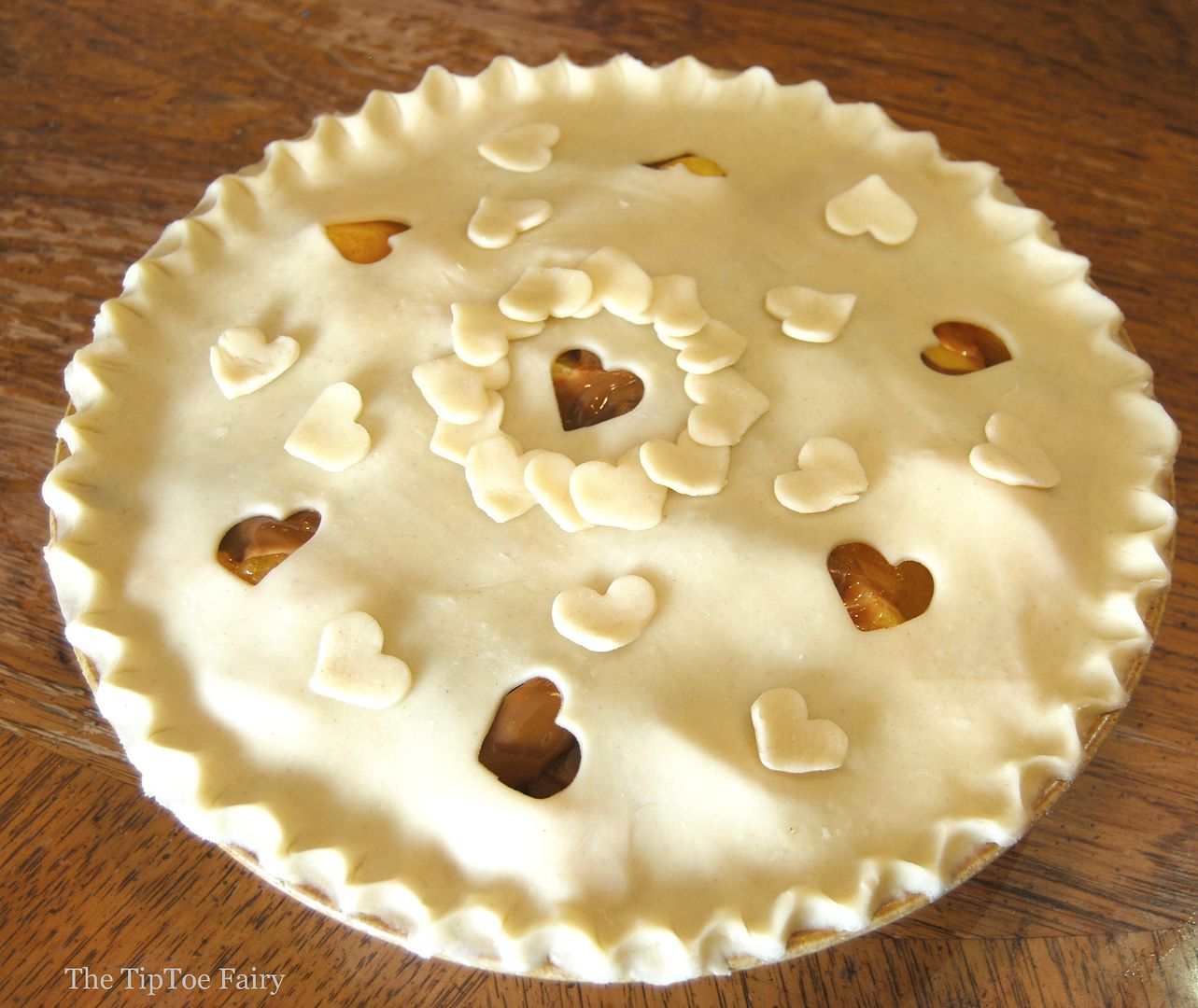 If you want to make your pie into a pretty Valentine's theme, take a tiny  heart cookie cutter, such as from a Linzer cookie cutter (I recently found a whole set at Walmart from Wilton brand for $1.25), and cut out little heart shapes in the top crust.  Then arrange the little hearts on top of the pie.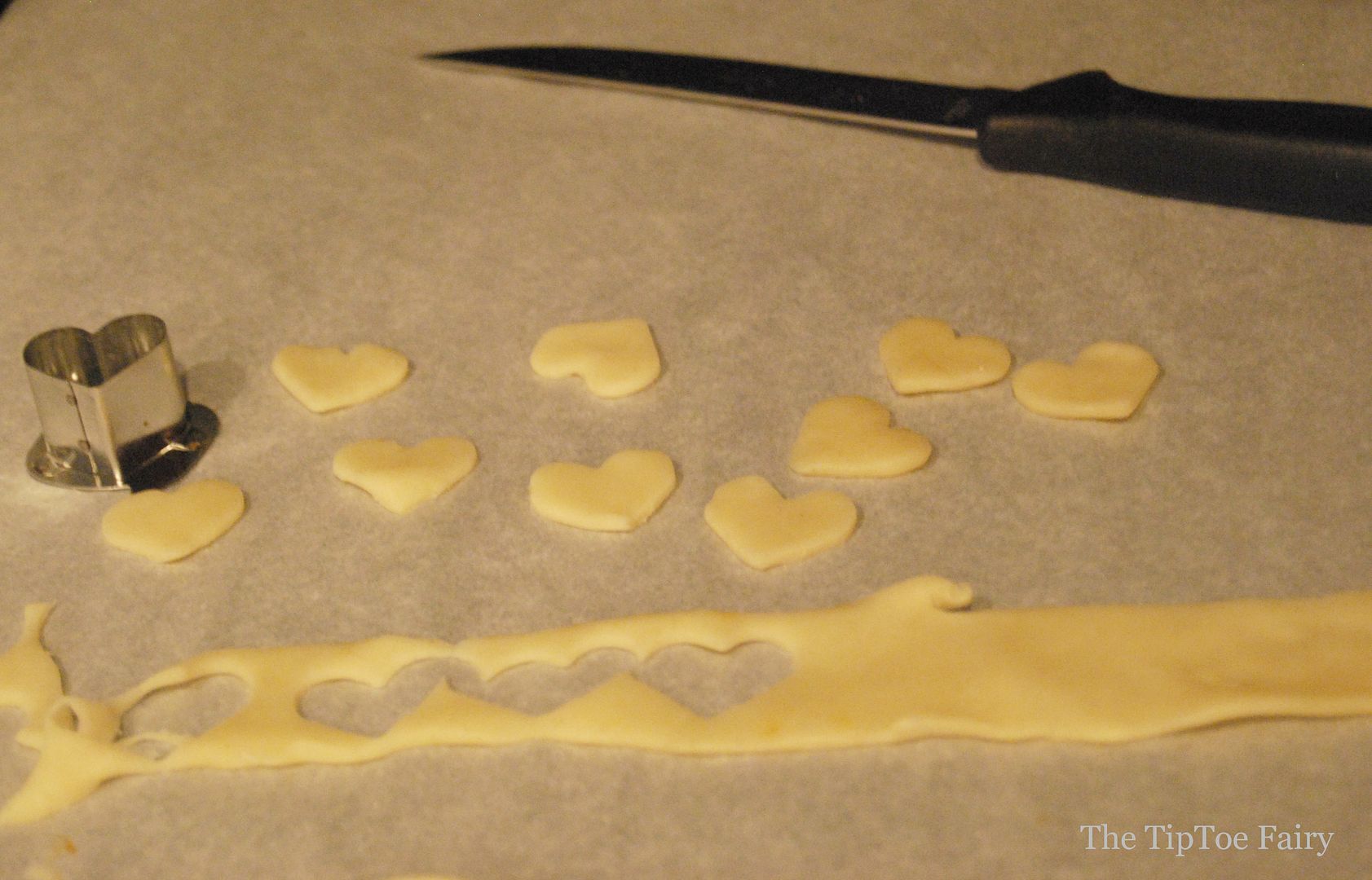 I wanted more heart cut outs than I could really cut in the actual crust, so I took the extra crust I cut off the edge and cut more and placed them on the pie crust.  I think it came out so cute and Valentine-y!!
Print
Dulce de Leche Peach Pie
---
Scale
Ingredients
2

pie crusts

8 oz

can dulce de leche

2

bags of frozen peaches

1

tbs cinnamon

1/3 cup

of sugar

2

heaping tbs corn starch

1

–

2

tbs heavy cream
---
Instructions
Preheat oven to 350.
Mix peaches, cinnamon, sugar, and corn starch in a large bowl and set aside.
Lay one pie crust into the pie plate.
Optional: Lay out the other pie crust on wax paper and cut little hearts into it.
Fill pie with about 1/3 of the peach mixture. Then, add spoonfuls of dulce de leche all around the peaches.
Fill another third of the pie with the peach mixture, and add more spoonfuls of dulce de leche.
Then, add the last 1/3 of the peaches and the last spoonfuls of dulce de leche.
Top with second crust and cut off extra. Then pinch edges.
Brush the top of the pie with cream.
Bake for 50 minutes until golden brown.
---
Recipe Card powered by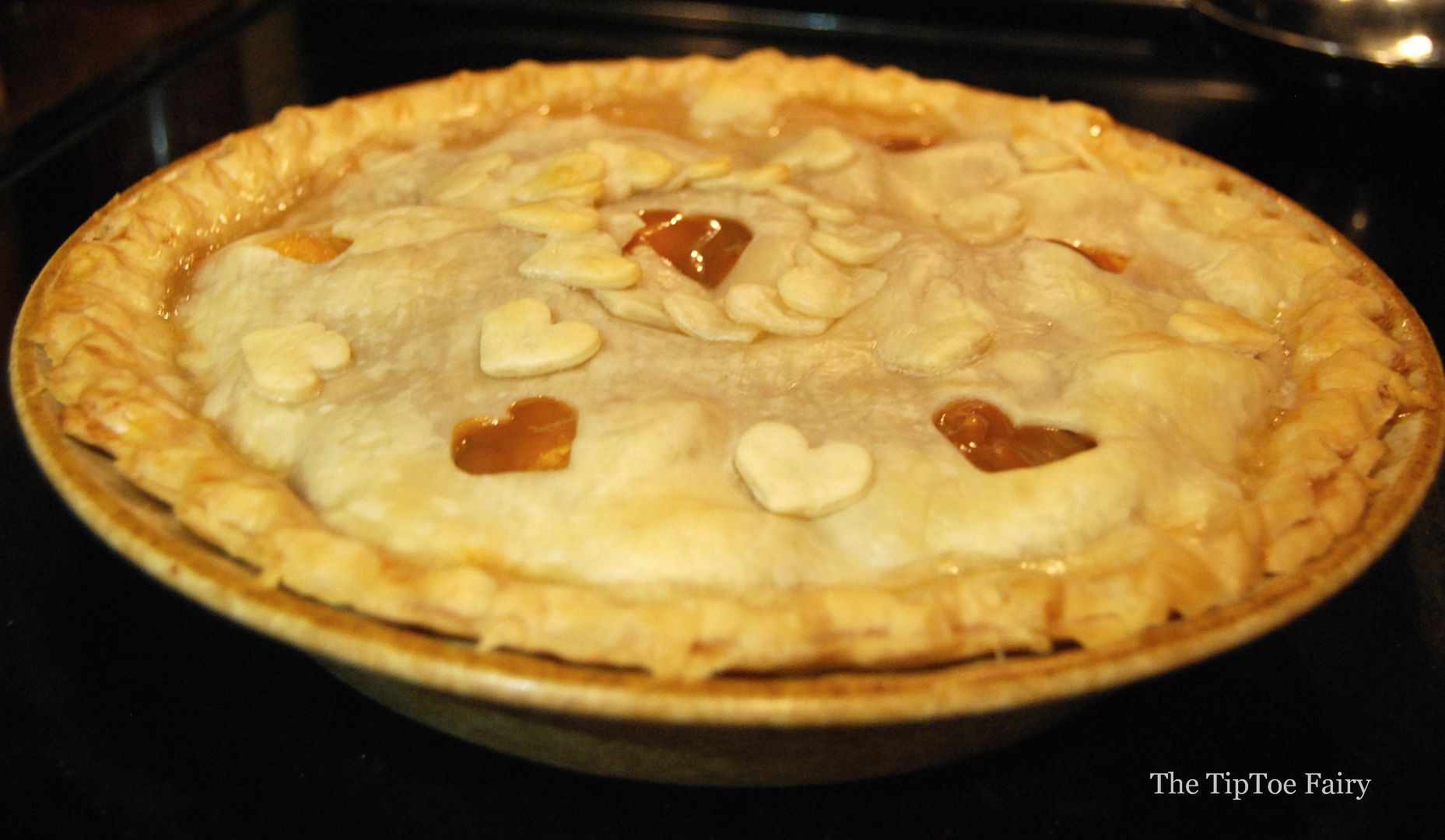 Enjoy!!