"I use Grammarly for proofreading because punctuation can save lives!"
Let's eat Grandma. vs. Let's eat, Grandma.
It's not a secret that I love to read. In fact, I love to scream it from the rooftops. I also love to share my favorite books and authors with anyone who will listen. I should have been a librarian. I just get downright giddy when one of my kids starts reading a book that I loved as a child or when my husband gets enthralled with a book I've recommended to him.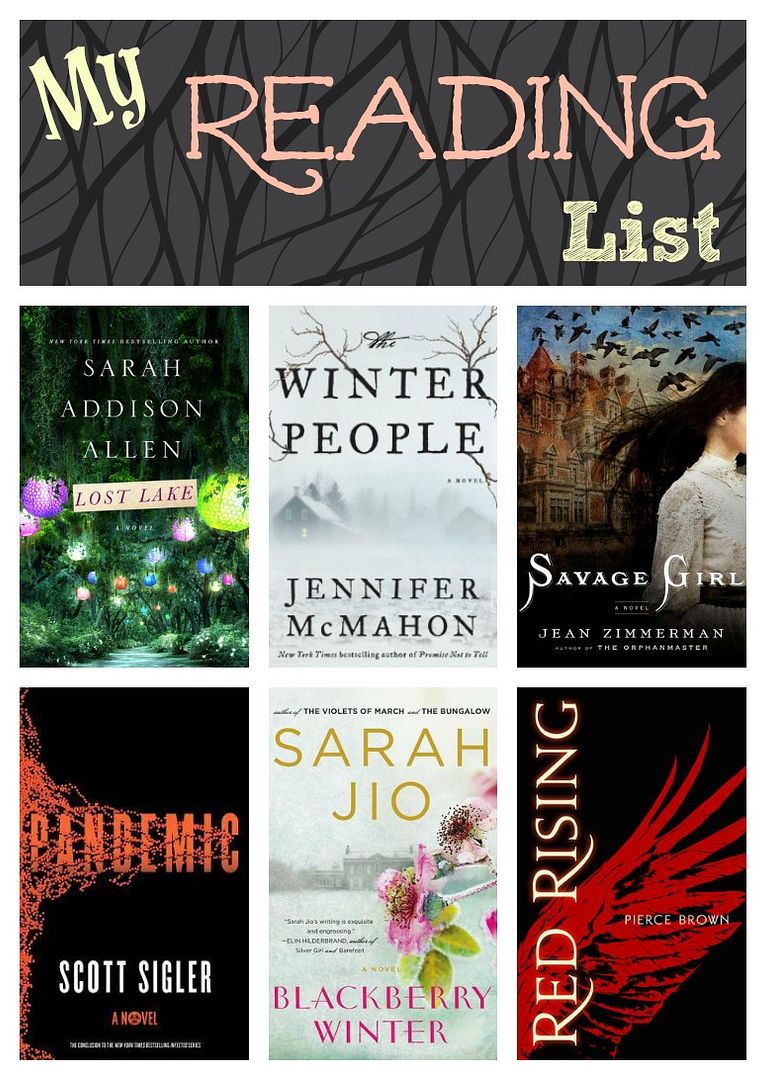 In the past few weeks, I had been concentrating on blogging and life and kids and everything else, and I just hadn't had time to read. Reading is like breathing for me, so I really needed to get back into books. In the last week, I've amassed a small collection of must-read books, and I can't wait to share them with all of you!
Lost Lake by Sarah Addison Allen – This is the story of Kate, who is trying to get over the death of her husband, and her daughter Devin. They find a postcard from Lost Lake, a place Kate spent a wonderful summer as a child. On a whim, they drive up there to see if Kate's aunt is still renting cabins and find a bit of magic. I love this author's books. They are fun, easy reads and always full of magical realism. I can't wait to read this one!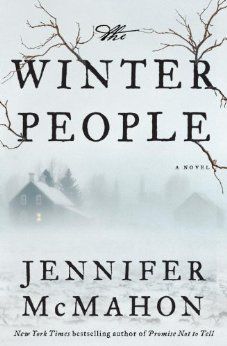 The Winter People by Jennifer McMahon – This author is one of my absolute faves! Her books will scare the heck out of you. She is another one who puts magical realism into her stories. From what I've seen, this is a ghost story. A girl goes missing back in 1908. In present day, a family moves into her old farmhouse, and the daughter discovers the missing girl's diary hidden under the floor boards in her mother's room. She soon gets completely sucked in.
Savage Girl by Jean Zimmerman – This is my very next read. I have an early copy for a review on my blog. I can't wait to get started! It's about a whipsmart girl raised by wolves who is found and taken in by a family when she is 18 years old. She is thrust into society close to the turn of the century in Manhattan, but her suitors soon end up dead.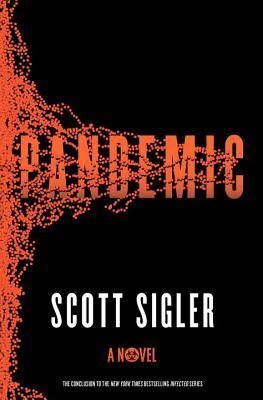 Pandemic by Scott Sigler – I just started this one. It's the final book in the Infected trilogy. If you love alien conspiracies this is a great one. First it was blue triangles on your skin that turned into alien hatchlings. Then it was spores rearranging your brain. Now, after defeating the alien attempts to rid our world of humans, their machine had one final canister of a horrific biological weapon. A new disease is unleashed, and I think zombies are involved this time around. Countries fall and 25% of the world is infected. "And our planet's fate now rests on a small group of unlikely heroes, racing to find a cure before the enemies surrounding them can close in."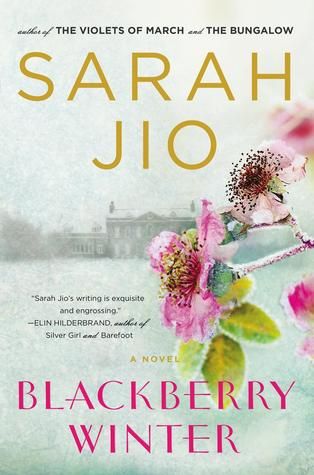 Blackberry Winter by Sarah Jio – I just absolutely loved Sarah Jio's The Violets of March, so I've been slowly reading her other novels. This is my next one from her. This is a story told in two times. Back in the 1930s, a woman leaves her 3 year old to work her night shift job at a motel, but when she returns he's missing, and all that's left is his teddy bear in the snow. The other story is told in present time about a reporter who learns about the unsolved abduction, and she vows to find the answers.
Red Rising by Pierce Brown – This is a YA novel, I can't wait to get my hands on. It's a dystopian story about a boy named Darrow who lives underground on Mars. He and everyone around him is told they are mining elements so that one day they can terraform the surface of Mars and live there. But, he soon learns that it's all lies, and that he and the rest of the people underground are merely slaves to the rich people who already live on the surface of Mars. With the help of some rebels, he is able to disguise himself and infiltrate the surface.
Let's Connect! Do you use Goodreads to track the books you read and want to read? If so, come be my friend on Goodreads!