This Witch's Brew Halloween Punch is perfect for a fun drink for the spooky season. It's sweet and sour and topped with gummy worms, spiders, and eyes! This post contains affiliate links.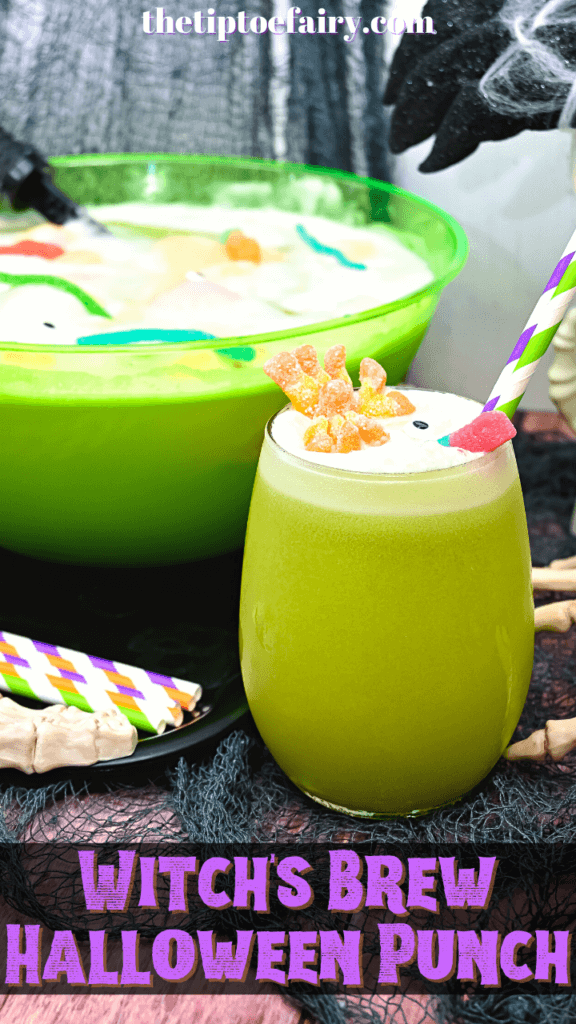 The kids love this punch, but if you're having an adults only Halloween party, you can make an adult version with the addition of lemon or lime vodka.
Ingredients to make Witch's Brew Halloween Punch
1 carton Lime sherbet or Rainbow sherbet
I used candy eyes, but I think gummy eyeballs would make this totally fun. I just couldn't find any locally yet.
How do you make the Witches Brew Punch?
Make sure you chill the drinks before making the punch.
This is a very easy drink to make. I used a large clear bowl from the Dollar Tree that was roughly the size of a normal punch bowl.
Fill the punch bowl 3/4 full with equal parts green Hawaiian Punch and lemon lime soda.
Add the sherbet to the liquid. I used an ice cream scoop and had lots of balls of ice sherbet floating through the punch instead of just dumping the entire thing together. This way you have little islands to put the candy on to for visual effect because I found that gummy things do not float.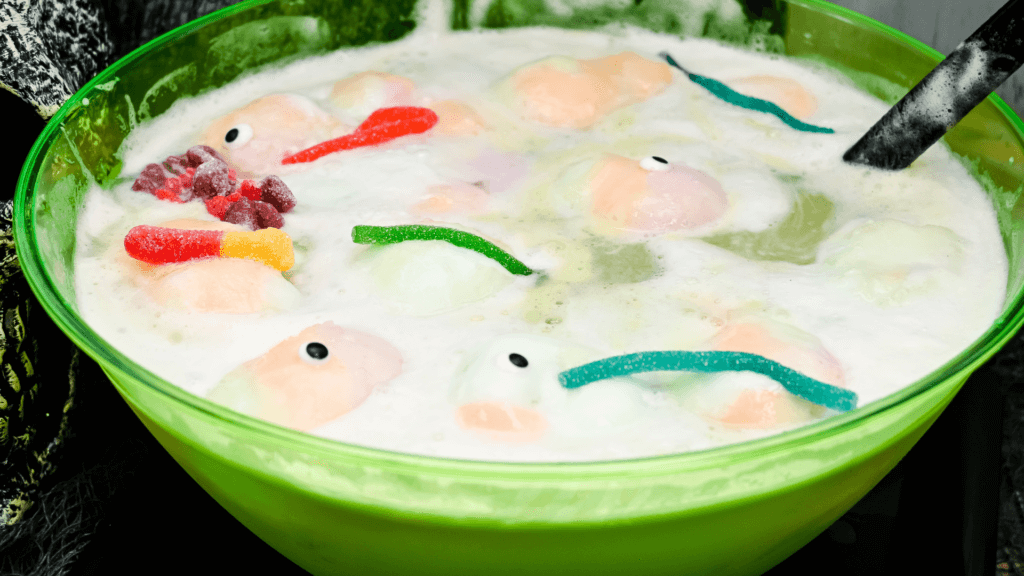 Just put a few gummy worms and spiders (octopuses) and candy eyes into the punch bowl. Save the rest to add to individual cups.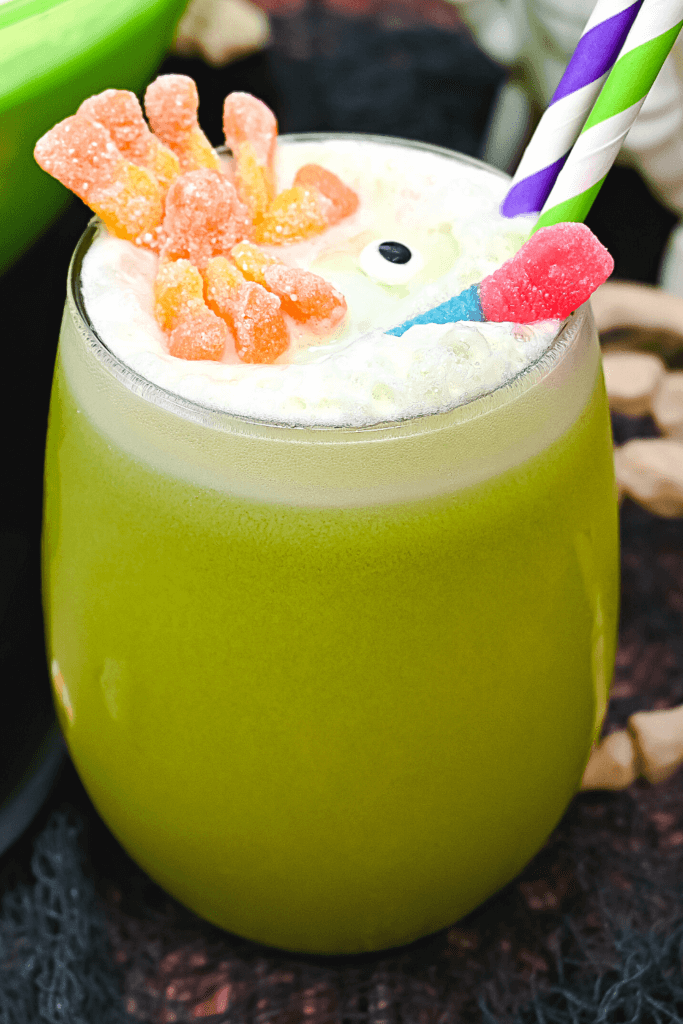 More Halloween Drinks
Yield:

2 punch bowls
Witch's Brew Halloween Punch
Ingredients
1 jug Hawaiian Punch - Green
2 liter Lemon Lime Soda
1 carton Lime sherbet or Rainbow sherbet
1 bag Trolli sour gummy worms
1 bag Haribo Sour Spaghetti
1 bag Trolli Octopuses
Candy eyes or gummy eyeballs
Instructions
Combine equal parts Hawaiian Punch and Lemon Lime Soda to about 3/4 full in the punch bowl.
Add ice cream scoops of lime sherbet or rainbow sherbet until you've added the entire carton to the punch.
Allow it to melt just a bit and get bubbly on top.
Then, add a few pieces of the the various candies on top of the sherbet.
When serving a glass, top it with an eyeball, a worm, and a spider.
Come Join Us!
Liked this article and want more? Follow along on Instagram, Facebook, Twitter, Pinterest, TikTok, and YouTube!
Come over and join us on Facebook in the group Recipes, Crafts, and more with TipToe Fairy or Sewing and Crafting with The TipToe Fairy!
Visit Our Other Blogs!