This post is part of a social shopper marketing insight campaign with Pollinate Media Group® & La Moderna but all my opinions are my own. #pmedia #MyExceptionalPasta #GoldenHarvest http://my-disclosur.es/OBsstV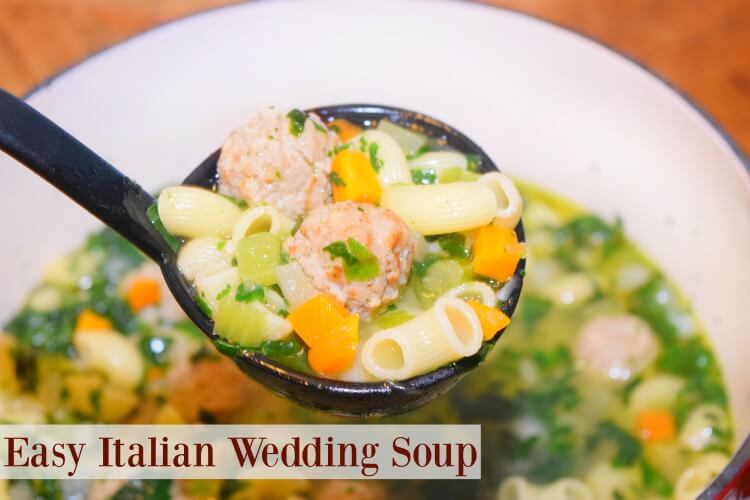 Ever since I had Italian Wedding Soup as a kid, it's been one of my favorites. It always makes me think of lazy Sunday afternoons on cool, crisp autumn days. It's hearty and filling, and kids like it! Any pasta dish with meatballs is a definite favorite with my kids, so Italian Wedding Soup is always a hit.
Soups are some of my favorite easy meals to make for my family as the days get colder. I make some garlic bread and add a salad, and dinner is ready to go. I tend to take short cuts with my soups, so they are quick, easy and don't have to be slow cooked all day. Sometimes I use canned veggies and other times, like with this soup, I use frozen foods like frozen veggies and ready made frozen meatballs.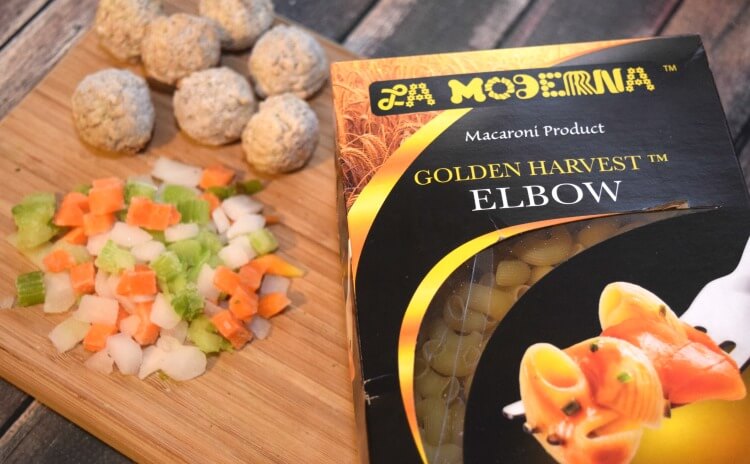 For wedding soup, I love to use La Moderna pasta. They are perfect to add to soups. La Moderna is a high protein pasta — which is another reason I love choosing it over other pastas. I was able to find La Moderna pasta at Walmart when I picked up ingredients for the soup.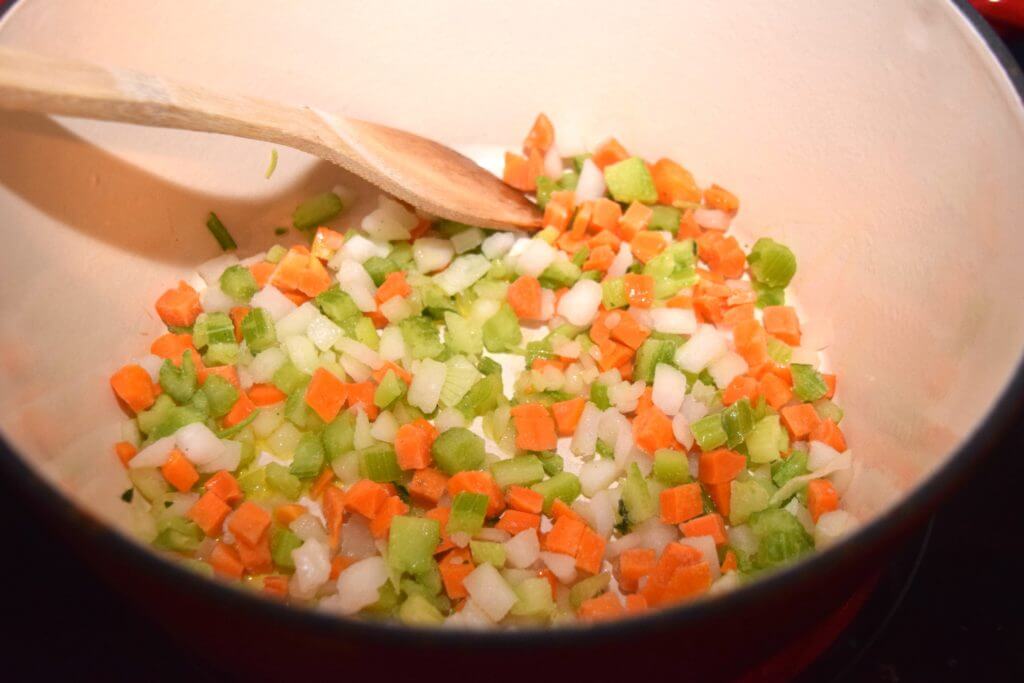 This soup is very easy to make. You can even make it on a weeknight. One shortcut I use is to saute the carrots, celery, and onions in a bit of olive oil ahead of time to soften them up quickly.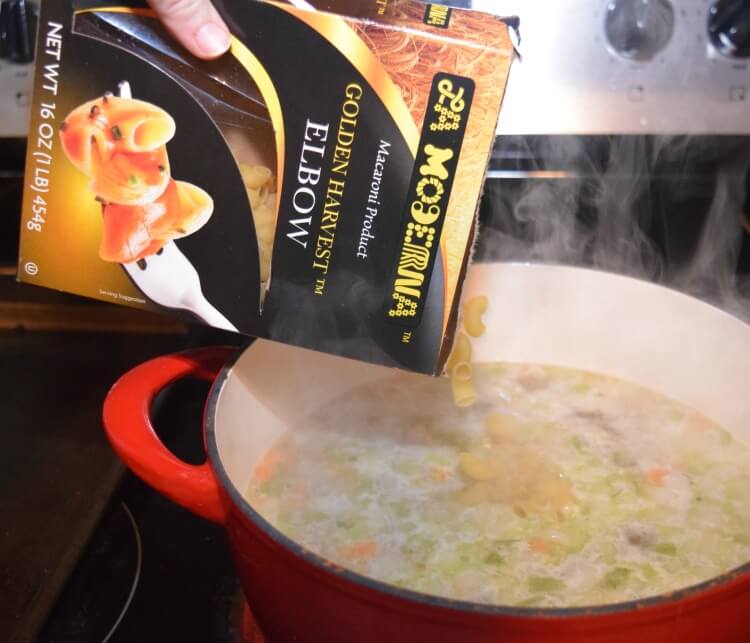 When I make Italian Wedding Soup, I like to use fresh baby spinach over frozen. But, if all I have is frozen on hand, then it works just fine. I just like the flavor of fresh better. After you've added the pasta, it will be about 10-12 minutes before it's cooked. This is when I get the spinach ready. I use scissors to cut the stems off. Then, I run a knife over it to chop it up a bit.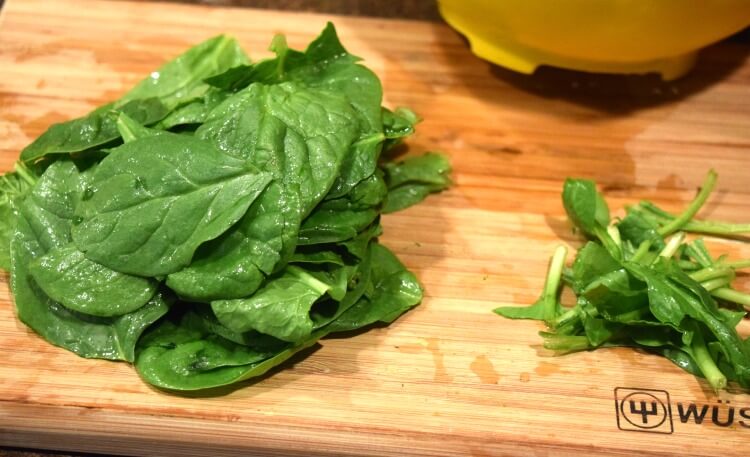 When the pasta is tender, I turn off the fire and add the spinach to the soup and stir it a few times just before serving. It wilts perfectly, and you're ready to eat.
More Soup Recipes
Easy Italian Wedding Soup
Ingredients
1 tablespoon minced garlic
2 tablespoons olive oil
1 package of La Moderna elbows
30 frozen meatballs
48 oz chicken broth
1 package of frozen carrots, celery, and onions
2 cups fresh baby spinach, stems removed
32 oz of water
salt and pepper to taste
Instructions
Wash and chop the carrots and onions.
In a large pot drizzle the olive oil.
Turn the heat to medium.
Add the carrots, celery, and onions and saute until the onions turn clear.
Add the garlic and when the garlic become aromatic, add the chicken broth.
Allow it to reach a boil, and then turn the fire down to medium low and simmer for about 5 minutes.
Add the meatballs and water and turn the fire up to high.
When it reaches a boil, add the pasta.
Stir occasionally and check for tenderness after about 10 minutes.
Wash the baby spinach and remove the stems.
When the pasta is tender, turn off the heat and add the baby spinach. Stir until it's wilted.
Add salt and pepper to taste.
Then, it's ready to serve.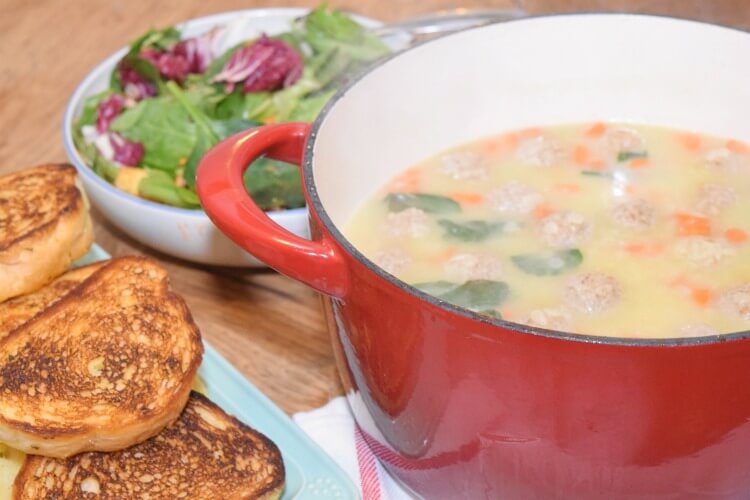 Be sure to check the product locator to see where you can find La Moderna pasta for your next meal!