I had to take a little blogging break the past few days. We found termites in our bathroom a few days ago. They were eating a hole through the drywall! Super fun! I spent all of Tuesday with termite exterminators. Thankfully, the prices were not as scary as I was imagining, and the one we hired is coming back Thursday to get rid of those horrible things.
Today, I've brought you something super delicious and easy to whip up. I think we all know about my love for Dulce de Leche. I could probably put it on anything and be happy.
This time I'm sharing a super easy recipe. I've made Dulce de Leche whipped cream! It's so delicious! I've been known to stand in front of the fridge dipping fresh strawberries in it.
There are so many things you can top with dulce de leche whipped cream. Last night, we had slow cooker roast for dinner (and no I didn't top it with whipped cream, lol). My teenager had made some delicious chocolate chip cookies earlier that day. Then for dessert, I made chocolate chip cookie sandwiches with dulce whipped cream as the filling between her cookies. They were devoured!
Remember when we grilled our entire meal? We grilled peaches along with it, and I put a spoonful of brown sugar where the peach pit had been. With the addition of dulce de leche whipped cream, these ended up being such a decadent treat – nearly like eating peach pie!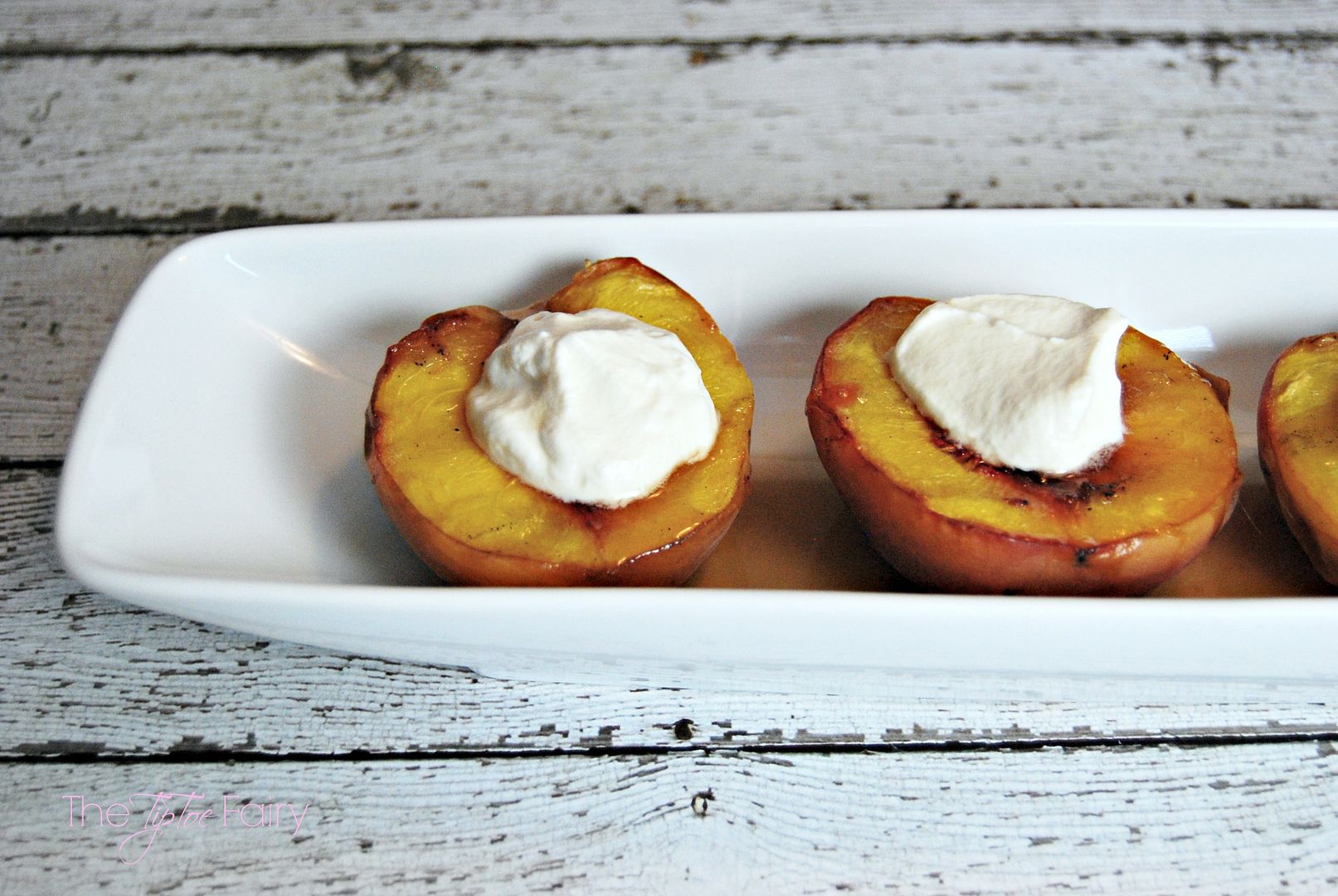 Once we took them off the grill, I let them cool. While they were cooling, I whipped up this decadent whipped cream. Then, topped them with it. It is such an easy thing to make, but it makes a dessert go from ordinary to extraordinary! Our grilled peaches were sensational with the added dulce whipped cream.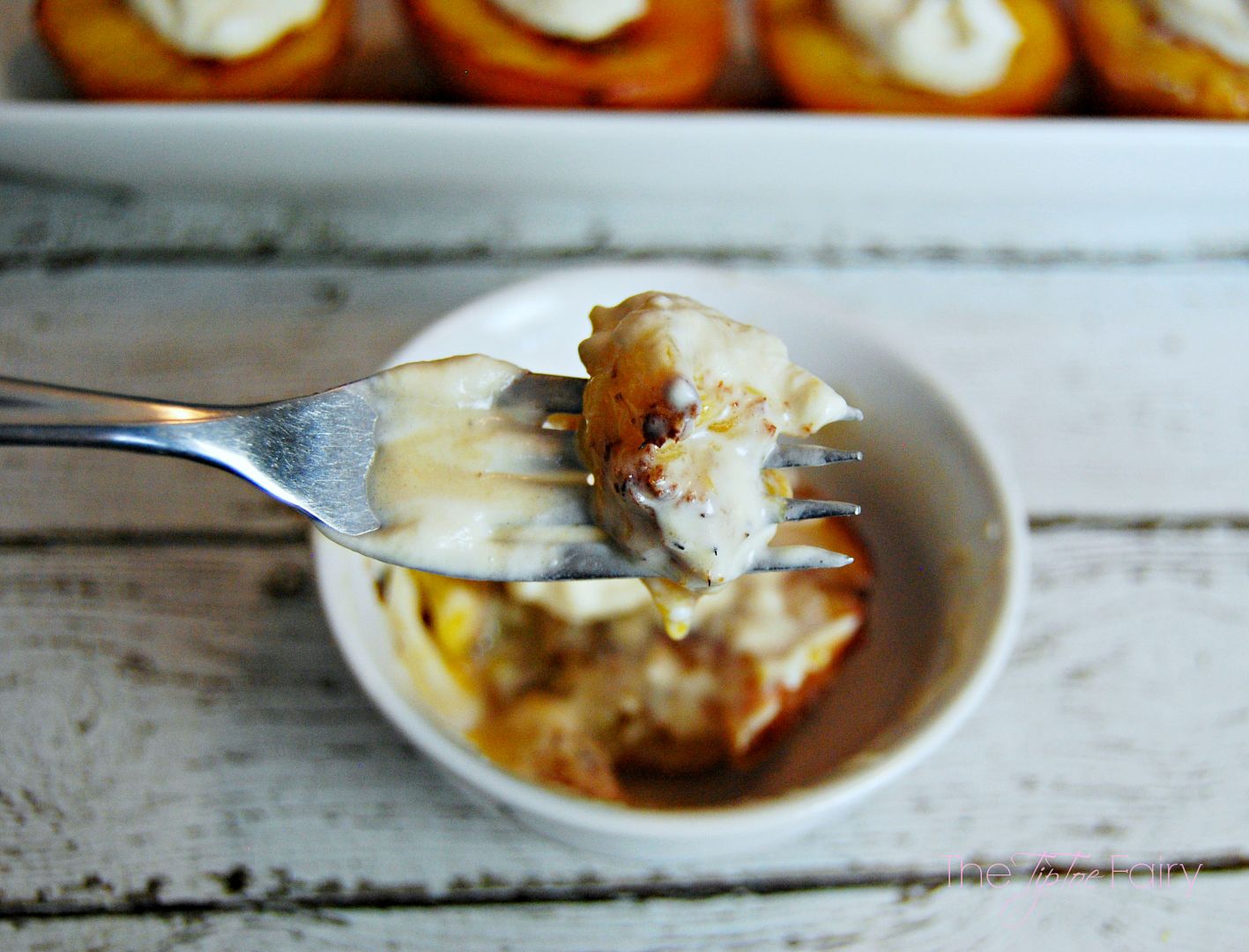 Are you ready to grab a spoonful of Dulce de Leche Whipped Cream? Check out the easy recipe below:
Print
Dulce de Leche Whipped Cream
---
2 cups

whipping cream

1 tablespoon

brown sugar

2 1/2 tablespoons

dulce de leche
---
Combine all 3 ingredients.
Then, set the mixer to high just until hard peaks form.
Add a dollop to your dessert.
Store leftovers in the fridge for up to 3 days.
Recipe Card powered by
Enjoy! Tell me what's your favorite dessert topping?