I love to make pom poms for so many things. They're just so…fun! Have you ever seen those pom pom rugs on Pinterest? I would love to make one, but it looks like it would take FOREVER!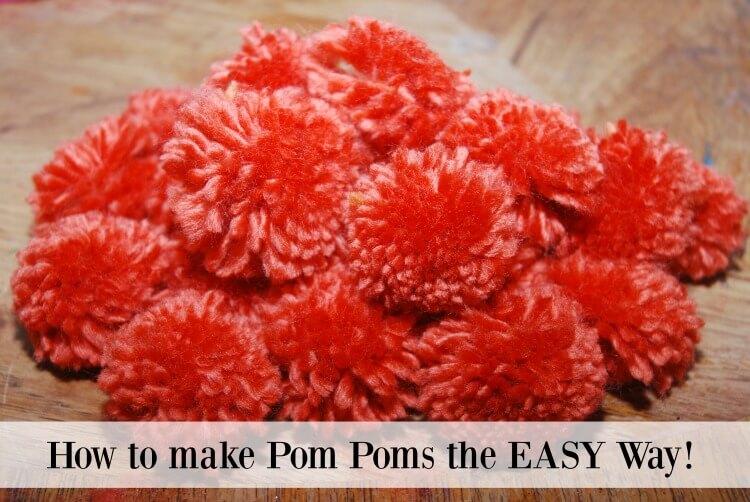 Then, I found a secret pom pom making skill! You can make a bunch in just a few minutes. I know! Crazy, right? You'll look at this and wonder why you never thought of it before.
It was not my original idea. I saw it on a website in another language awhile ago, and then I stupidly didn't save it. I'm thinking it was Polish or Russian. I'm not exactly sure, but I realized this looked so stinking simple to do.
Here's what you do: