Do you go to concerts? We do, and we always make friendship bracelets. We trade with other fans when we're there. It's so fun to make them, and you can make them for anything, not just concerts. Come see how we do it!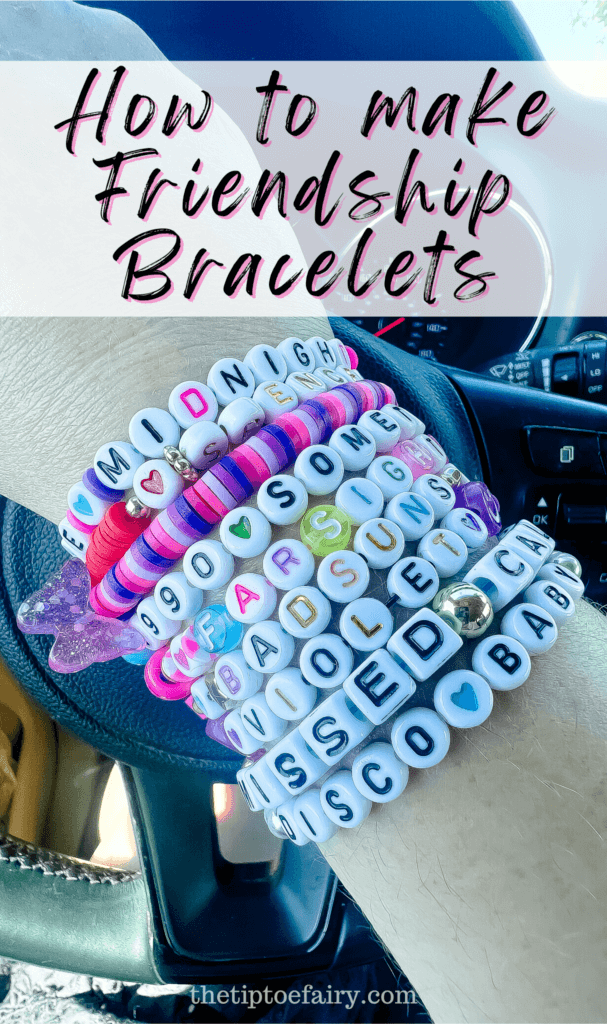 We go to a lot of shows. With my illness I can't eat any food except what I make at home, so it's the thing I do with my husband for date nights, and it's the thing I do with my kids for fun. Last night my oldest daughter and I saw the Bad Suns and The Band Camino for my birthday, and it was awesome! I had been waiting for that particular concert for months. They are probably my two favorite bands. Love them so much! We were 2nd row, right behind the barricade, down in the pit and dancing and singing. It was so awesome!
Before we went to the show, we made about 20 different bracelets and let other fans pick the ones they wanted when we got down to the pit. At another show, a girl came over and gave us bracelets for another favorite band of mine, Sub-radio.
People were handing them out left and right at the Jonas Brothers concert. It's a great way to meet people at a show.
Supplies for Friendship Bracelets
If you don't have any supplies, the easiest thing to do is buy one of these friendship bracelet kits. It comes with everything you need to get started. We bought one and we are still using most of it now, and we make a TON of these things. We're just slowly replacing the things like letter beads.
Here's a supply list of individual things:
How to make Friendship Bracelets
I recommended not cutting the elastic cording before stringing. Just keep it attached, and string your beads. Then tie it off about 5-8 times before cutting it off the roll. Through trial and error, we found that makes things SO much easier.
String together beads, adding pony beads, then the letters to spell along with embellishment beads, and then additional pony beads.
Tie off 5 to 8 times in a knot then cut and try on your bracelet.
We found 25-26 beads per bracelet was good for an adult.
We found about 20 beads per bracelet was good for a kid.
Wanna follow along on our concert journey?
Seriously, when I saw we go to a lot of shows, it's at least once a week. I love posting on Instagram and Tik Tok snippets of who we see from Post Malone to Fall Out Boy.
Follow along on both Instagram and Tik Tok to see who we're seeing each week!
More Weird Jewelry Ideas
Come Join Us!
Liked this article and want more? Follow along on Instagram, Facebook, Twitter, Pinterest, TikTok, and YouTube!
Come over and join us on Facebook in the group Recipes, Crafts, and more with TipToe Fairy or Sewing and Crafting with The TipToe Fairy!
Visit Our Other Blogs!