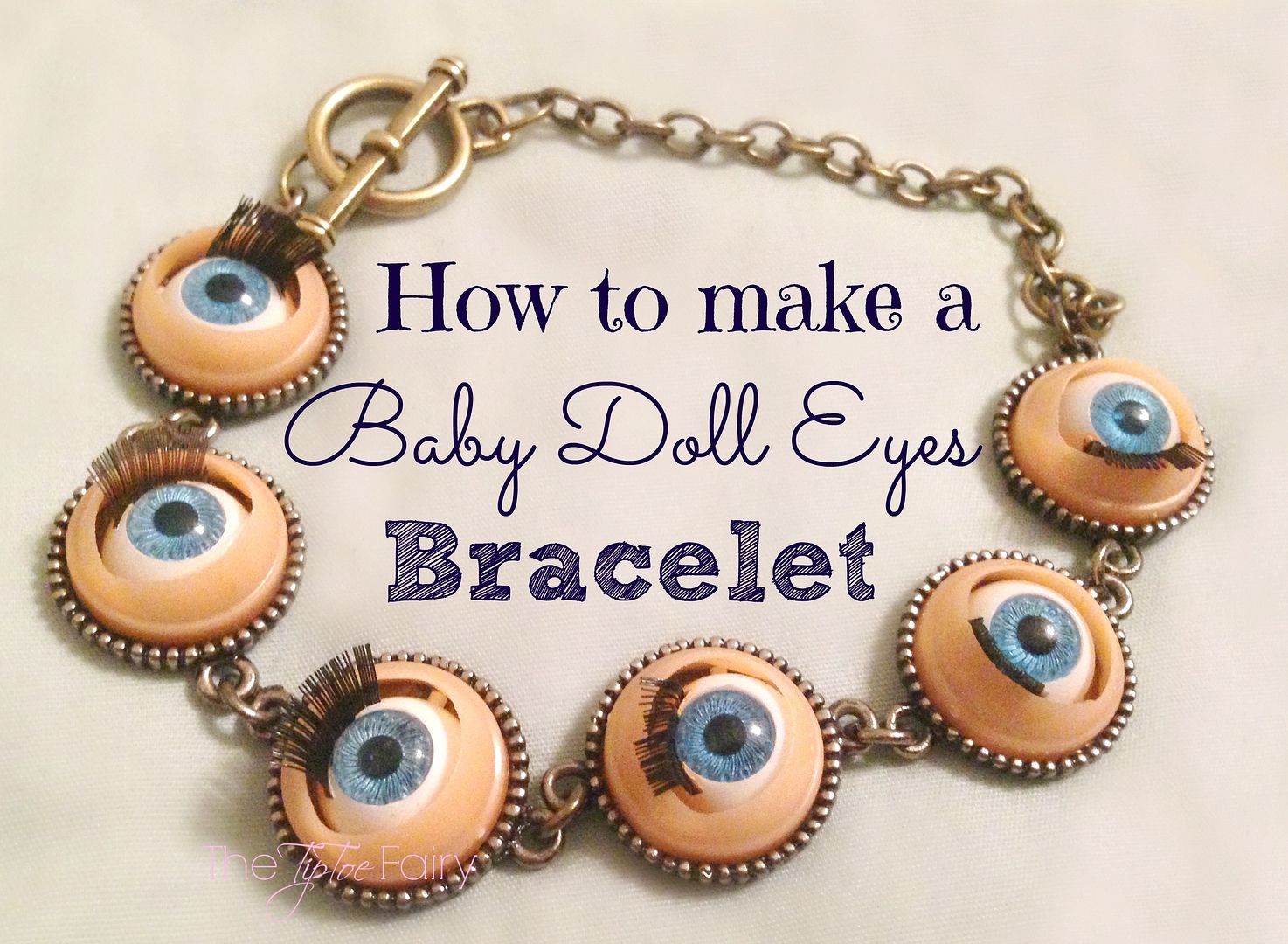 My teenage daughter and I are both a little eclectic when it comes to unnatural hair color and jewelry. When I walked past the clearance section at my local craft store and saw this little string of baby doll eyes, I knew she'd want them immediately. I thought they were pretty cool myself 😉 .
I found these at Hobby Lobby. I was only able to find the one package and have not been able to find them again. The brand is Metal Gallery and the label at the top says Rock Star.
Baby Doll Eyes Bracelet
Supplies:
1 Baby Doll Eyes jewelry chain
1 piece of chain in coordinating color
2 jump rings
1 toggle clasp
pair of jewelry pliers
I found this perfect set of toggle clasps that had one clasp in 3 different colors. All the toggles were attached by jump chains to a piece of chain about 3-4 inches in length. That chain was perfect to coordinate with the baby doll eyes chain.
1. Remove the baby doll eye chain from package.
2. Carefully remove the toggles from the piece of chain in order to reuse the jump rings and chain.
3. Attach a jump ring to one end of the chain, then attach the baby doll eyes to that jump ring.
4. Measure the entire piece around your wrist and cut off any extra of the chain.
5. Next, attach the loop piece of the toggle clasp with another jump ring to the chain. If you are guessing at the wrist measurement, a good measurement would be about 7 to 7 1/2 inches in length.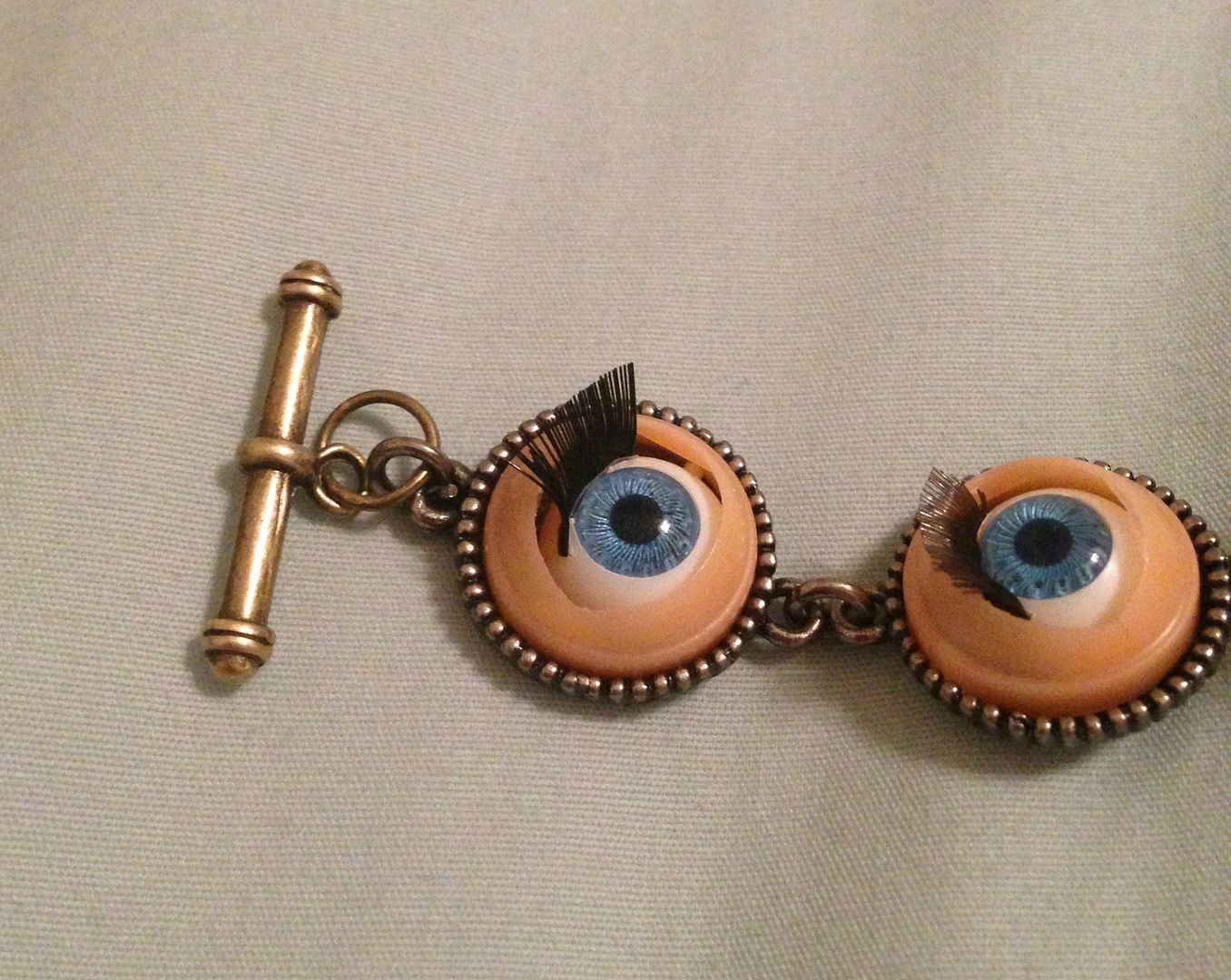 6. Attach the toggle to the other end of the chain of baby doll eyes.
7. Try on your new bracelet and have fun!