We've had such fun making play dough. We've had pudding cup play dough, cool whipped play dough, and even marshmallow Peep play dough. Today I'm sharing a "no cook" play dough that you can flavor so many ways!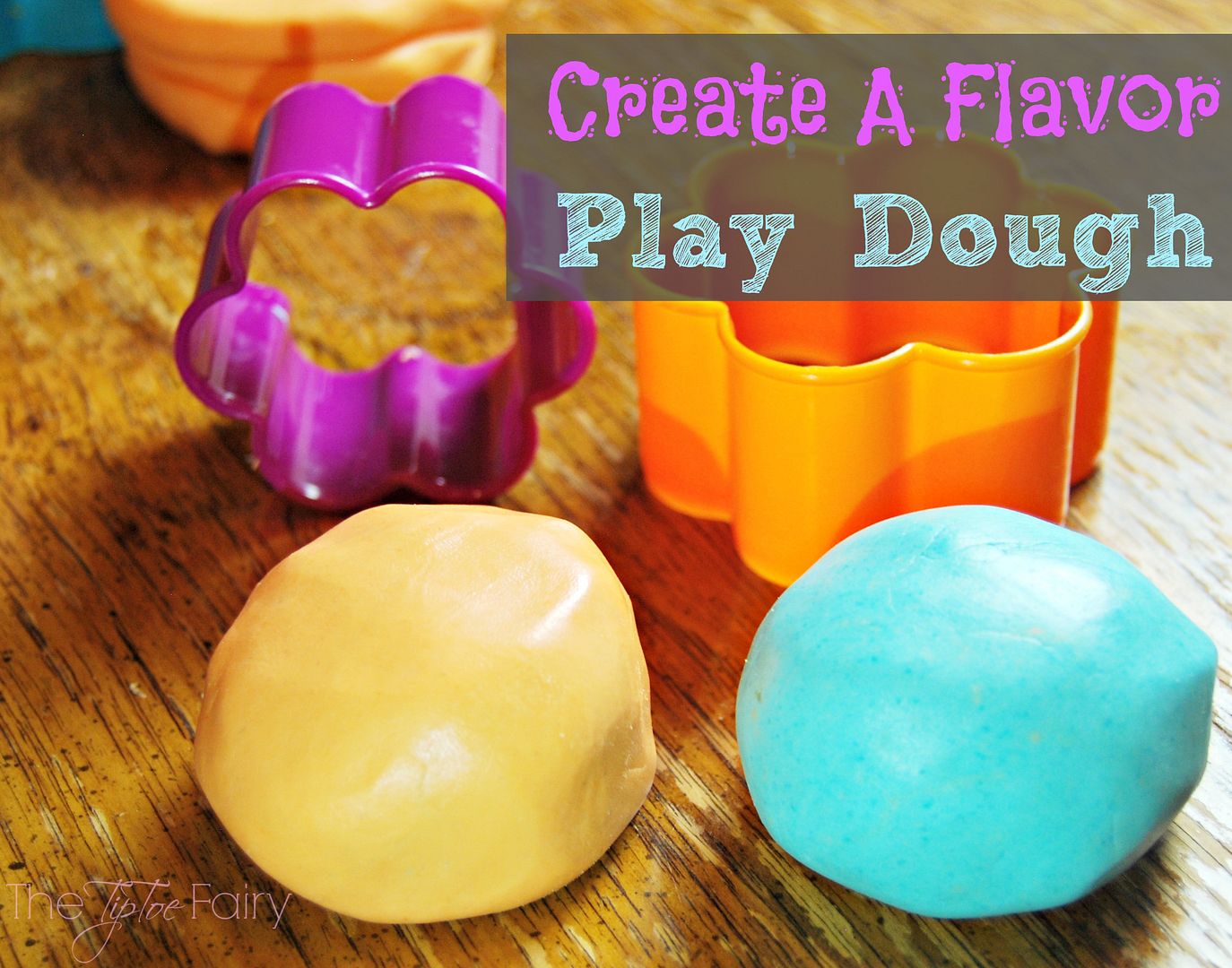 This play dough takes a basic 16 oz can of frosting and adds corn starch and flavoring. I like using Duncan Hines Flavor Creations Frosting Starter. It's a basic white frosting. Then, I let my kids choose the flavors from Duncan Hines Flavor Creations powder mixes.
They chose orange creme and cotton candy flavors. But, you can flavor this with other flavor powders like Kool Aid or Flavor Aid, too!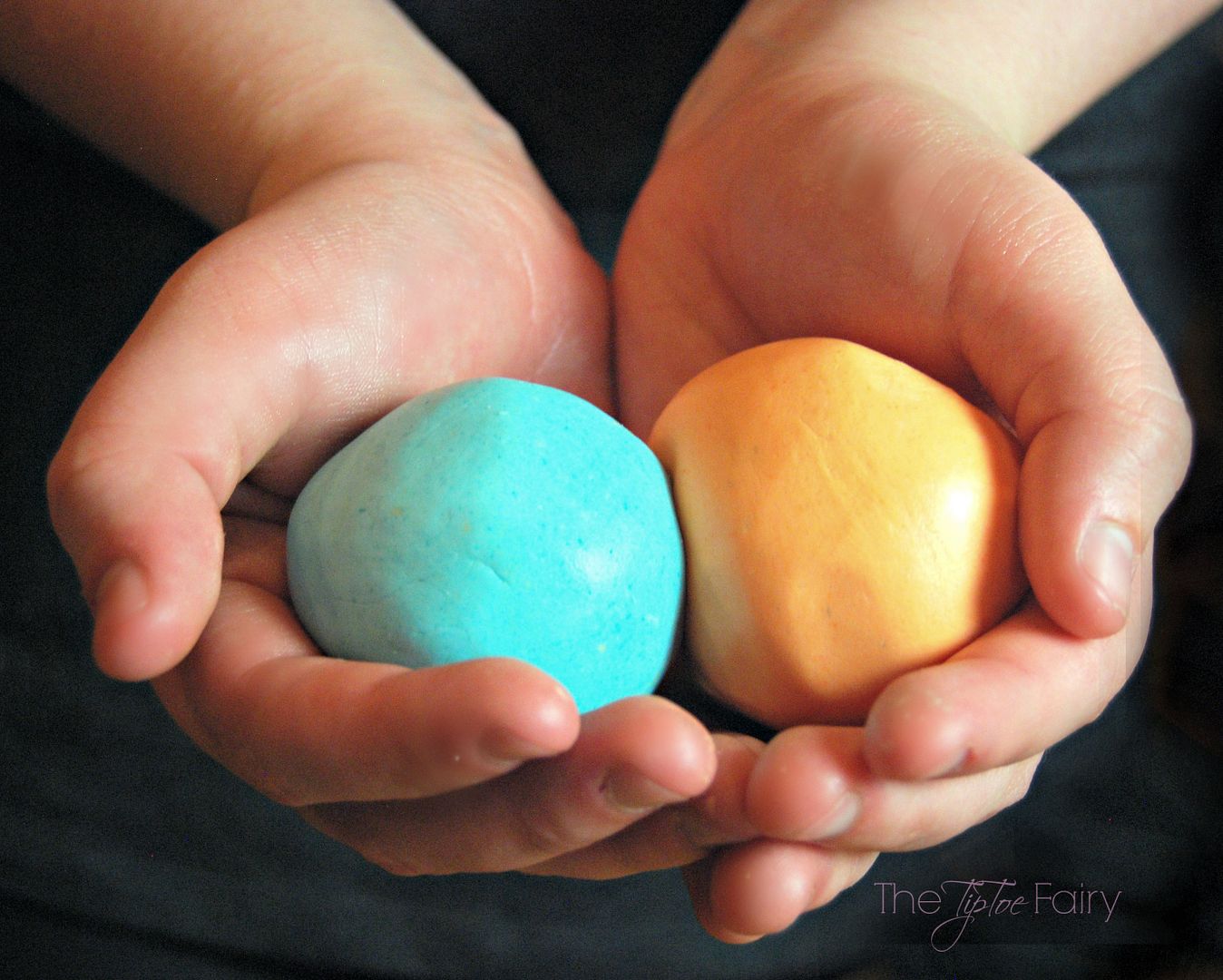 This time around we ended up with Orange Dreamsicle and Cotton Candy flavored play dough. As you knead and play with the dough, the flavors release and let you smell the yummy scents!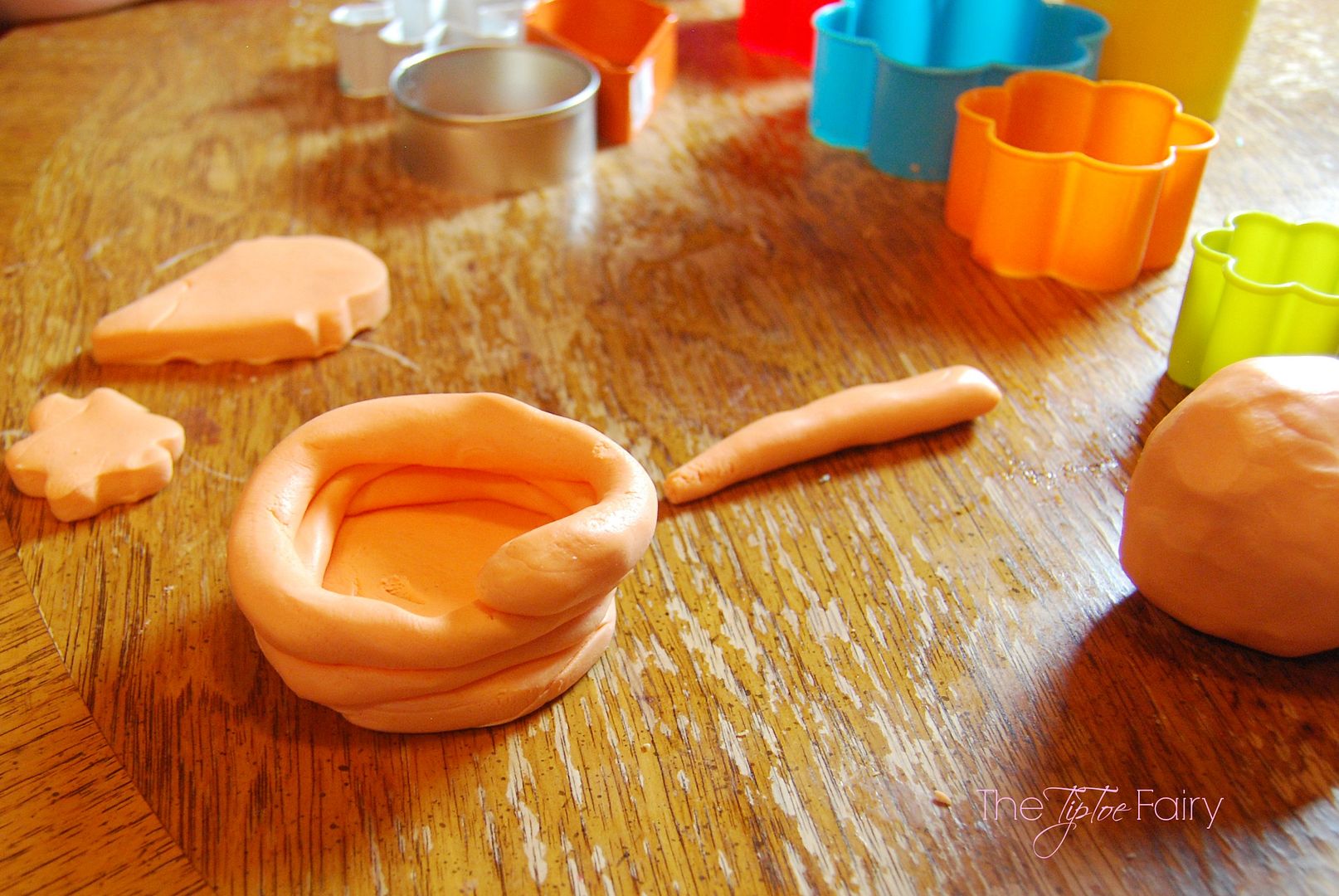 As a bonus for the little ones, these are also edible play dough. The flavor is not as intense as it smells. It tastes a bit like a flavored marshmallow. My kids love edible play dough, but they liked playing and smelling this one more than eating it.
We really liked how this play dough came out. It was super squishable and fun. Even my 14 year old was playing with it!
I was busy cleaning up the kitchen as they were playing, so we accidentally left it out longer than anticipated. But, we discovered that even though it started to get a little hard, I was able to soften it back to its original form just by kneading it again. It's been a few days since we've made, and it's still soft and easy to manipulate.
Are you ready to make your own?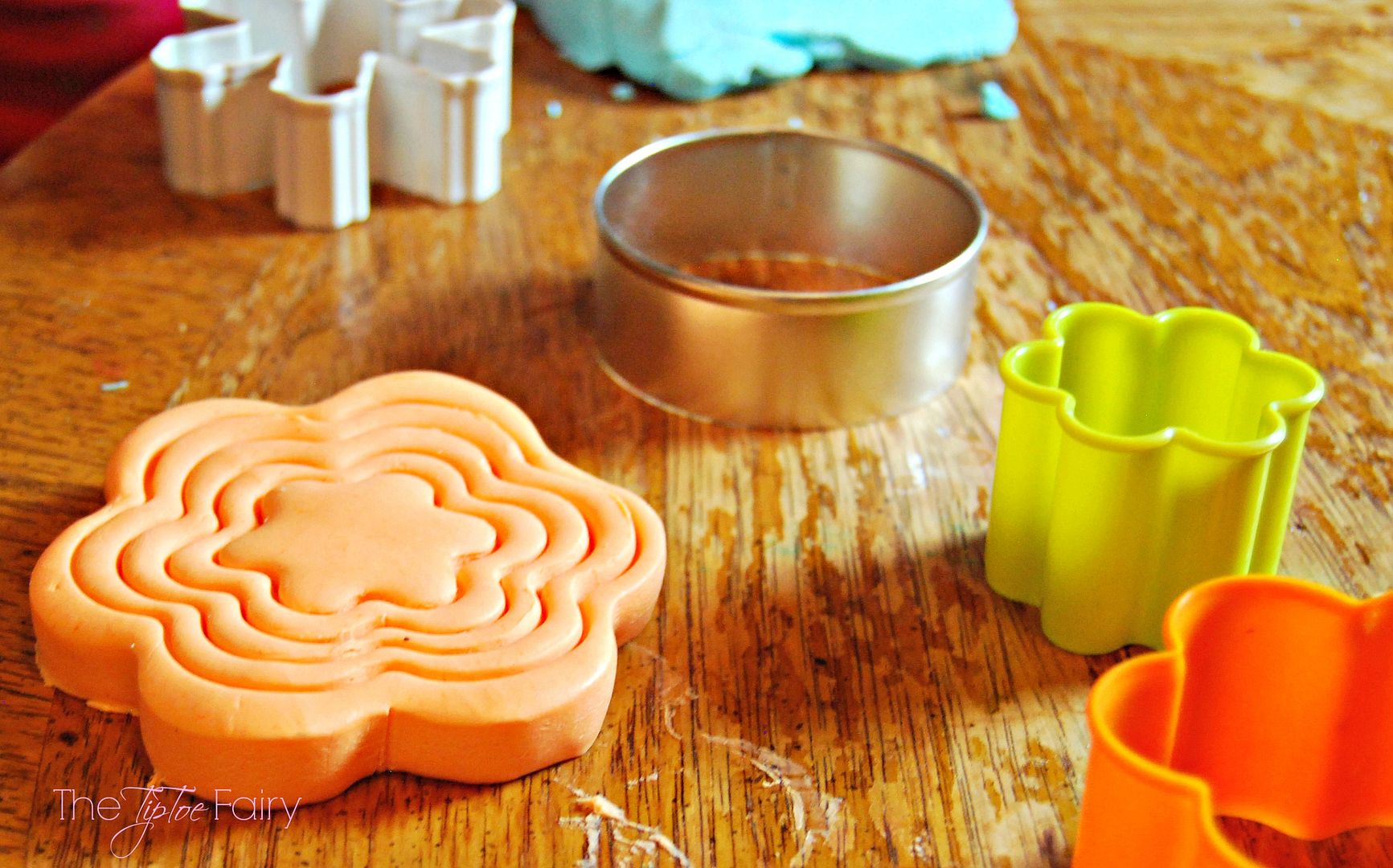 Create A Flavor Play Dough
Ingredients:
Yields: 2 flavors of play dough
16 oz can Duncan Hines Flavor Creations Frosting Starter
2 to 2 1/2 cups corn starch
2 packets Flavor Creations Flavor Mixes
1. Separate the frosting into 2 equal parts into 2 containers.
2. Add 1 cup of corn starch to each.
3. Add flavor creation packet to each (add 2 packets for more intensive color and flavor).
4. Stir until well combined.
5. With extra 1/4 cup, dust hands and surface and knead until play dough is formed.
6. Store in sealed container for up to a week.
Check out these step by step pictures to create your own flavor play dough.
If you enjoyed this one, click here to get even more fun play dough recipes!