My favorite part of summer is all the stone fruits. I love peach pies and cobblers, and I really love roasted and grilled peaches. A Peach Half Pie is something you are going to love!
Peaches were on sale at the store, so I thought, why not combine roasted peaches and peach pie? Just take half a peach and cover it with crust. So that's just what I did.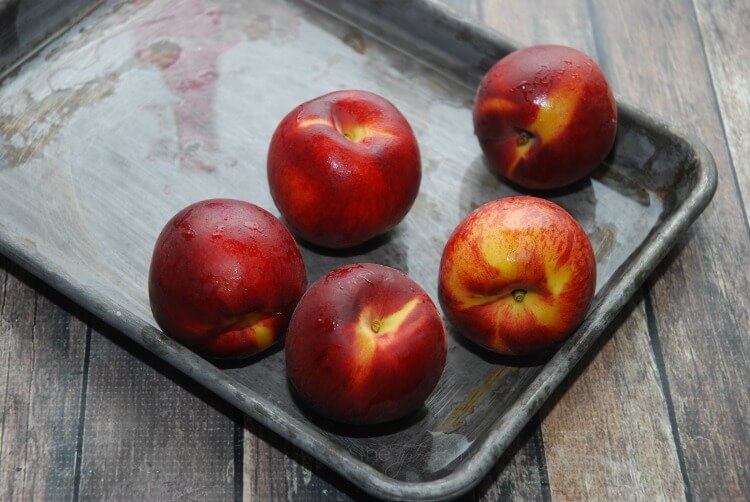 Couldn't that be like a mini peach pie? All packaged up perfectly? Why the heck hadn't I thought of this sooner? I even searched Pinterest and did not see a single thing like what I wanted.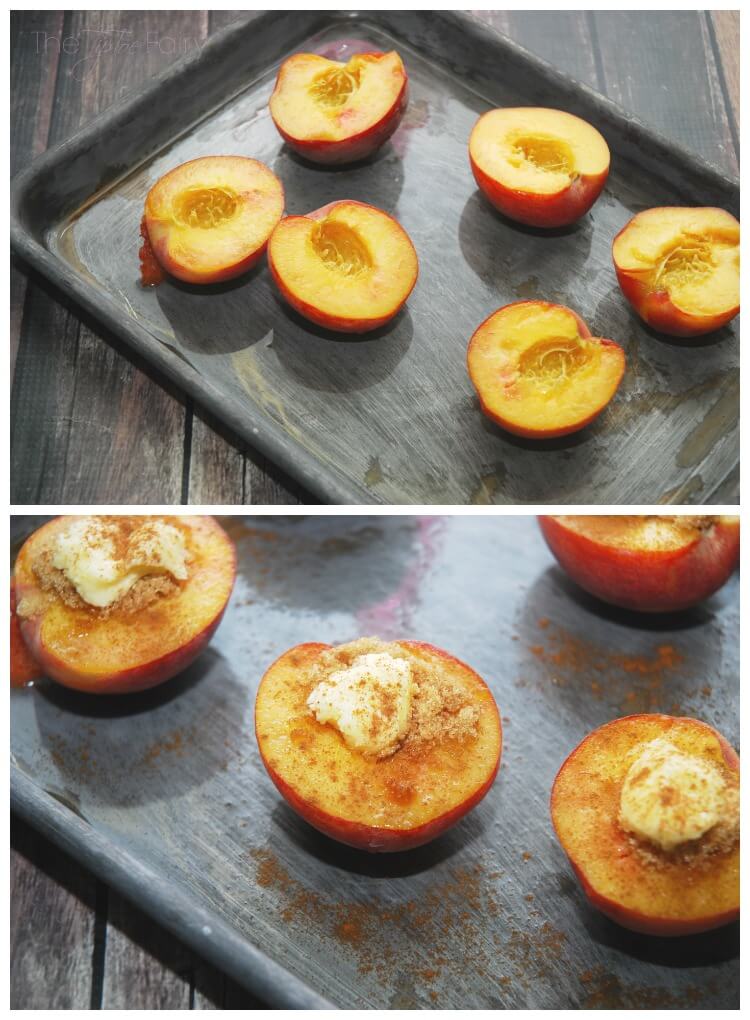 I decided to experiment a little. When I make grilled peaches, I add a spoonful of brown sugar and butter and a shake or two of cinnamon. Before I covered them in crust, I added a spoonful of brown sugar, a spoonful of softened butter, and a couple shakes of cinnamon.
I had a package of refrigerated pie crust in the fridge about to go bad, so I rolled them out and cut 5 inch circles. My original plan was to just cover the top of each peach, but my pie crust circles were a little bigger. I ended up folding them over a little. I kind of like how they came out, but next time I make these delicious little treats I'm going to go for 3-inch circles and just to see how that works.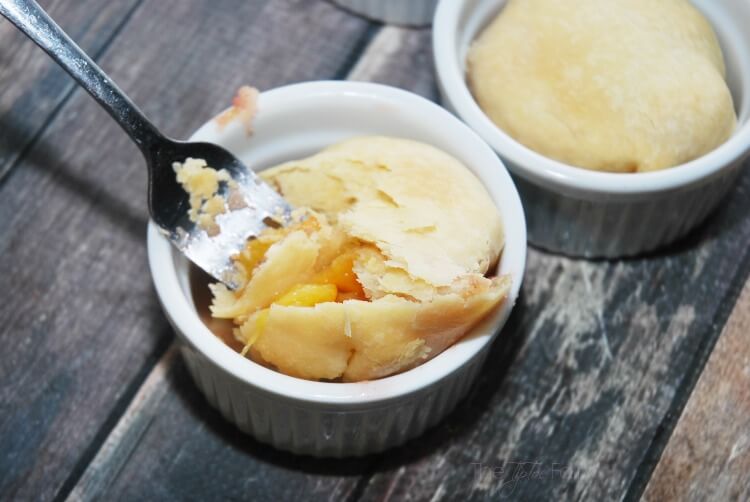 When you pull them out of the oven, the bottoms of the peaches are very tender, so I decided to pop them into little ramekins to serve. They were fantastic. Your own little encapsulated peach pie — tender, flaky, and juicy. And, they are literally a snap to make. This is my new favorite dessert!
Ingredients
6 not too ripe peaches, washed, sliced in half, pit removed
2 refrigerated pie crusts.
3 tablespoons butter
2 tablespoons brown sugar
cinnamon
Instructions
Preheat oven to 350 degrees.
Slice each peach in half, remove pit, and lay each peach half face up on a cookie sheet.
Add 1 teaspoon of brown sugar to each peach center.
Add 1/2 tablespoon of butter to each peach center.
Add a shake or two of cinnamon to each peach.
Cut six 5-inch circles of pie crusts.
Center the pie circle on each peach and fold over the edges.
Bake for 30 minutes or until the crust is golden brown.
Allow to cool a few minutes before serving.