With a family of 5 laundry can get totally overwhelming. That's why it's Teaching Kids to do Laundry is so important. They can learn to help out! This is a sponsored post.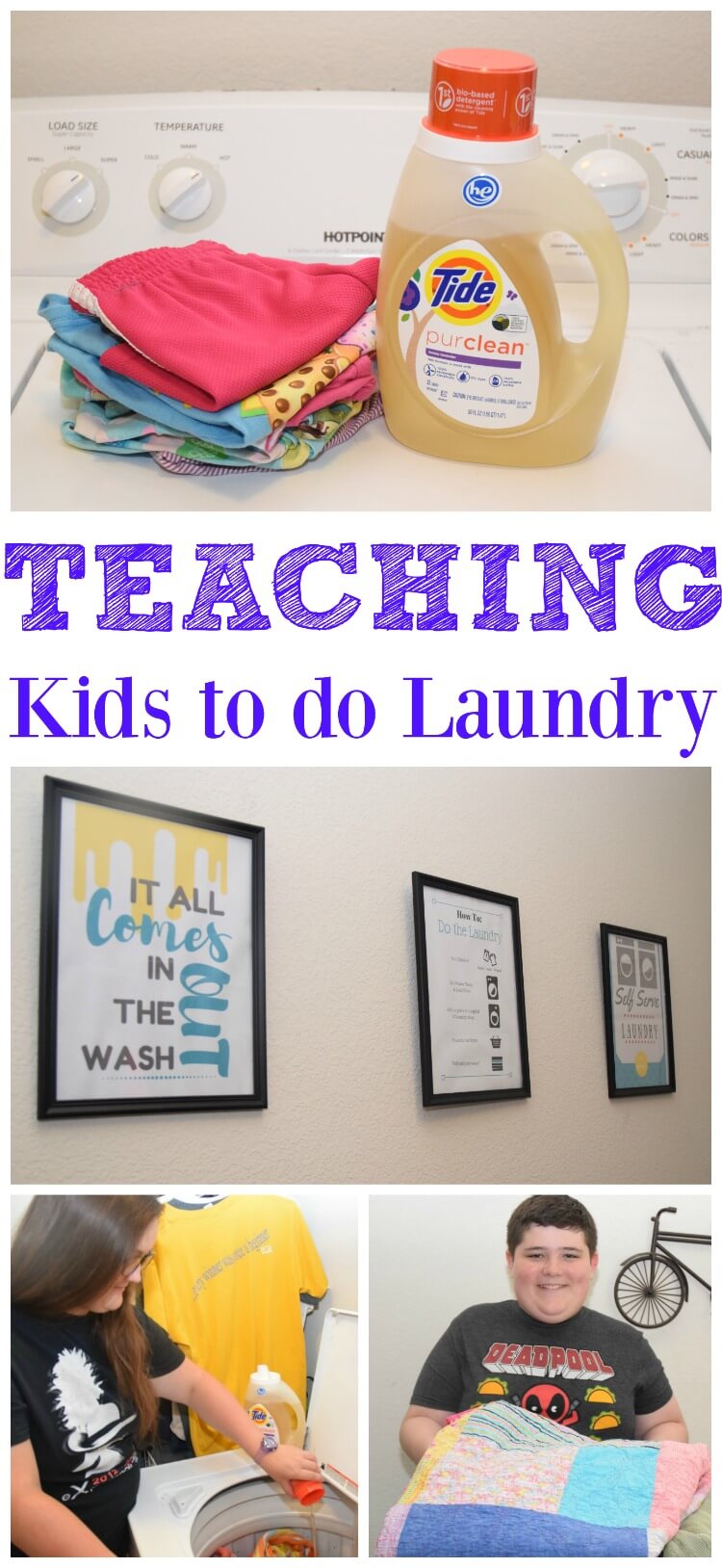 I swear my kids wear five outfits a day. Even though I work from home, I work nearly full time hours, which doesn't leave time for me to do all the chores. I've learned to get a handle on the laundry with the help of the kids. Plus, studies have shown that kids who do chores grow up to be more responsible adults.
Stages for Teaching Kids to do Laundry
We have 3 stages:
The Sorter
The Folder
The Washer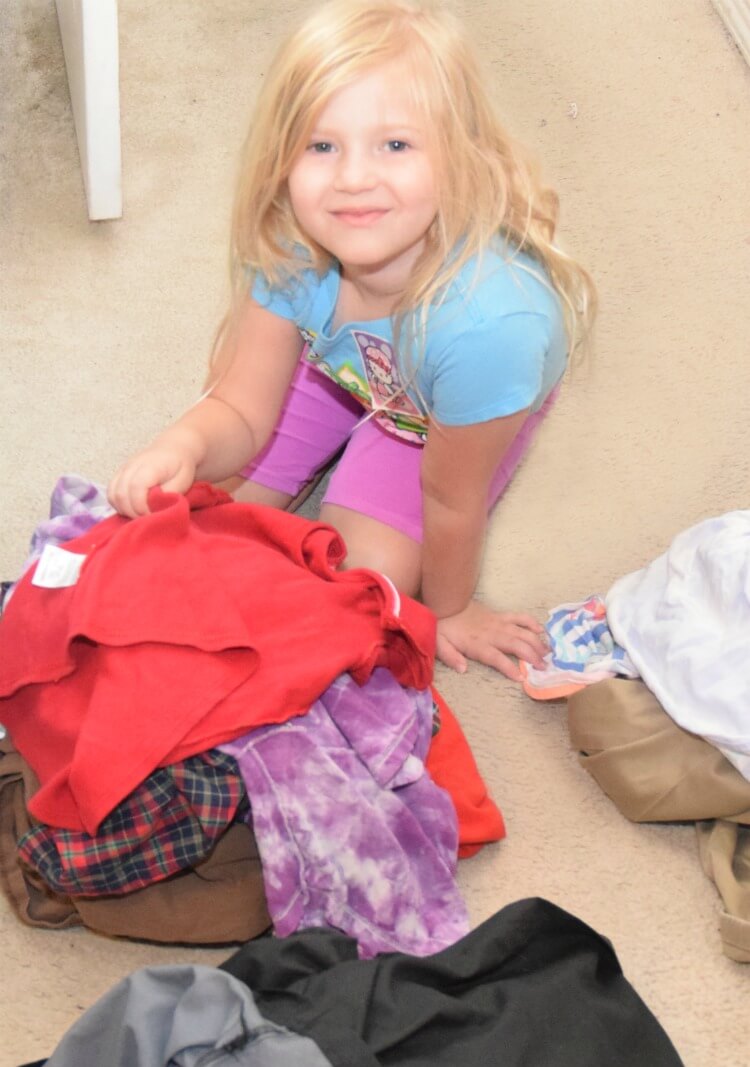 The Sorter
My youngest is 6 years old, and she is an expert laundry sorter. She loves creating patterns and playing with colors, so this is just another fun game in learning. See how she sorts the brights and lights!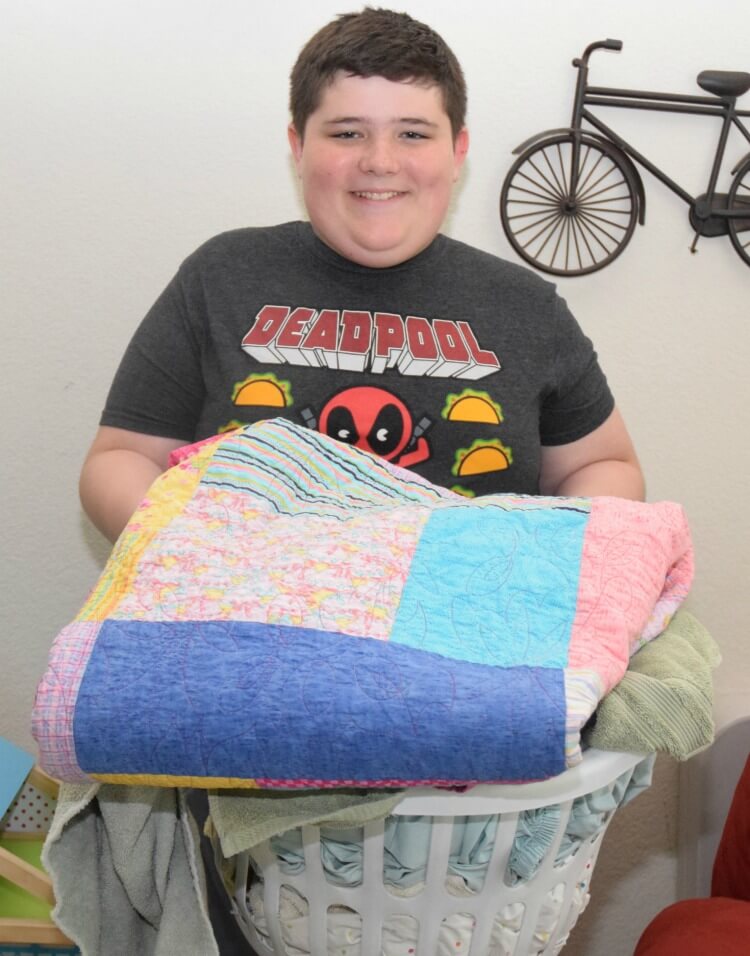 The Folder
My tween is about to move up to be another washer, but for now, he's my expert folder. He can watch a favorite movie or television show and fold, fold, fold that laundry.
The Washer
My teen is soon going to go off to college. My mom taught me how to wash clothes long before I left for college, and I remember helping clueless new students in the laundry room of my dorm. I do not want her to feel that way when she gets to college.
For "the washer," I have put together an easy printable to remind them what to do. My 16-year-old is fearful of messing up the laundry, so she can easily refer to this adorable printable I've hung up on the laundry room wall.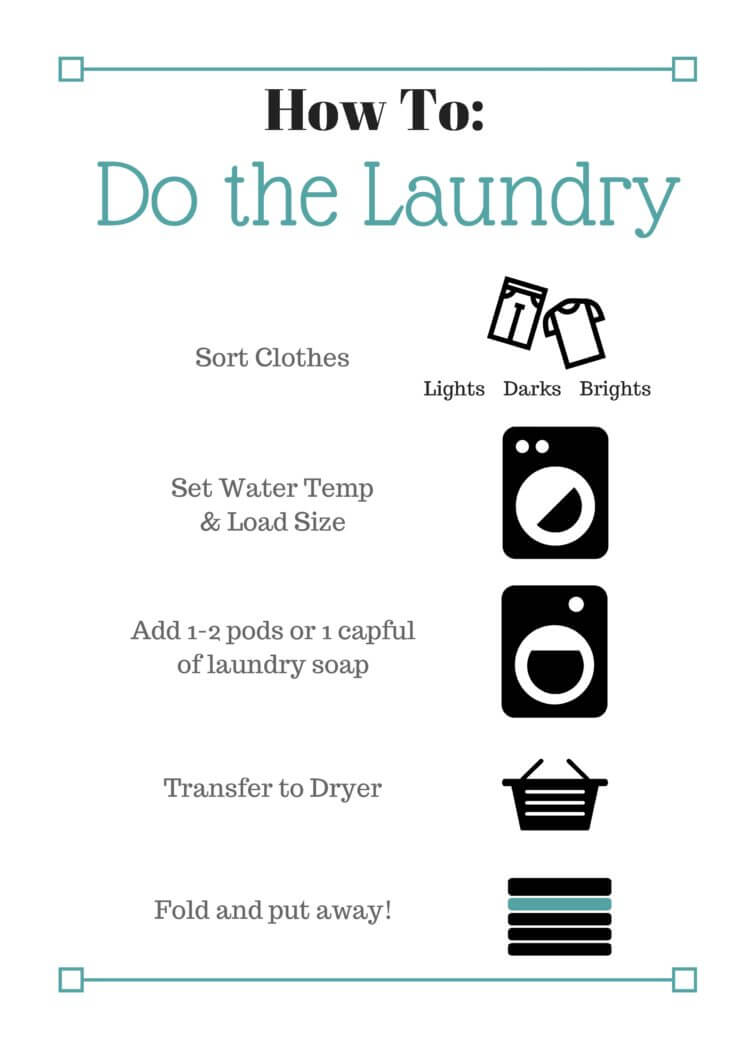 We have always been a very green-loving family. We used cloth diapers on all the kids. We choose our electricity company based on renewable energy. Most of our trash is recycled, and we use a bigger recycle can than our trash can. And, I try to buy products friendly to the environment, from their packaging to how they're made. One I just switched to is the NEW! Tide purclean™.
I easily found it at Target. My youngest and I made a quick run to Target after getting home from a whirlwind weekend road trip to the flat lands of Lubbock, TX. Seriously, we had tumbleweeds blowing across the road! We dropped off everyone else and all the luggage, and we ran over to Target just before closing time to grab essentials like milk, bread, and Tide purclean™ to wash the suitcase full of dirty clothes we brought back. Somehow my basket also filled up with fun stuff from the dollar section and toys my 6 year old could not live without.
You can feel good about lessening your carbon footprint with Tide purclean™ and still fight those stains on all your laundry! It did the same amazing job that regular Tide did with our clothes. All the stains gone! Plus, it smells amazing! I love grabbing a fresh towel out of the dryer after washing it in this NEW Tide purclean™. It smells so good!
Get the Free Laundry Printables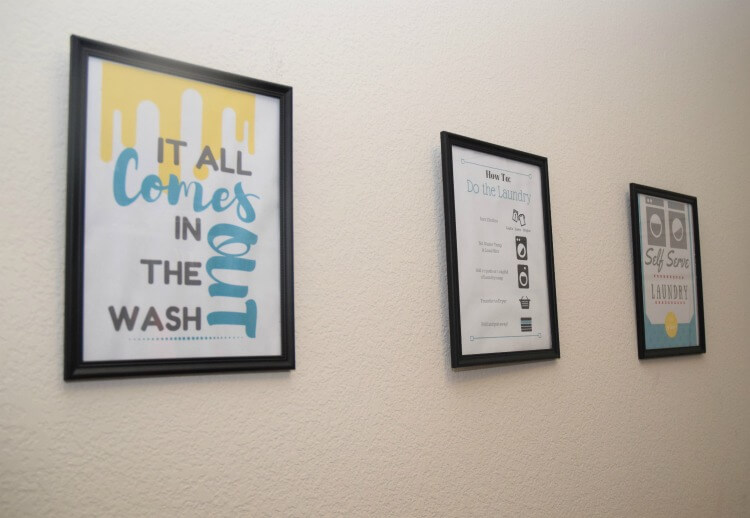 And just because I love printables for decorating, I went ahead and made up a set of 3. I just used dollar store frames and have an instant laundry room redo.
More Free Kids Teaching Printables
Come Join Us!
Liked this article and want more? Follow along on Instagram, Facebook, Twitter, Pinterest, TikTok, and YouTube!
Come over and join us on Facebook in the group Recipes, Crafts, and more with TipToe Fairy or Sewing and Crafting with The TipToe Fairy!
Visit Our Other Blogs!