Do you struggle getting the kids to do things — like chores, going to bed, doing homework? The best thing I've found that works is positive reinforcement with incentives. We've been using our Free Kids Printable Punch Cards with our 9 year old with great success!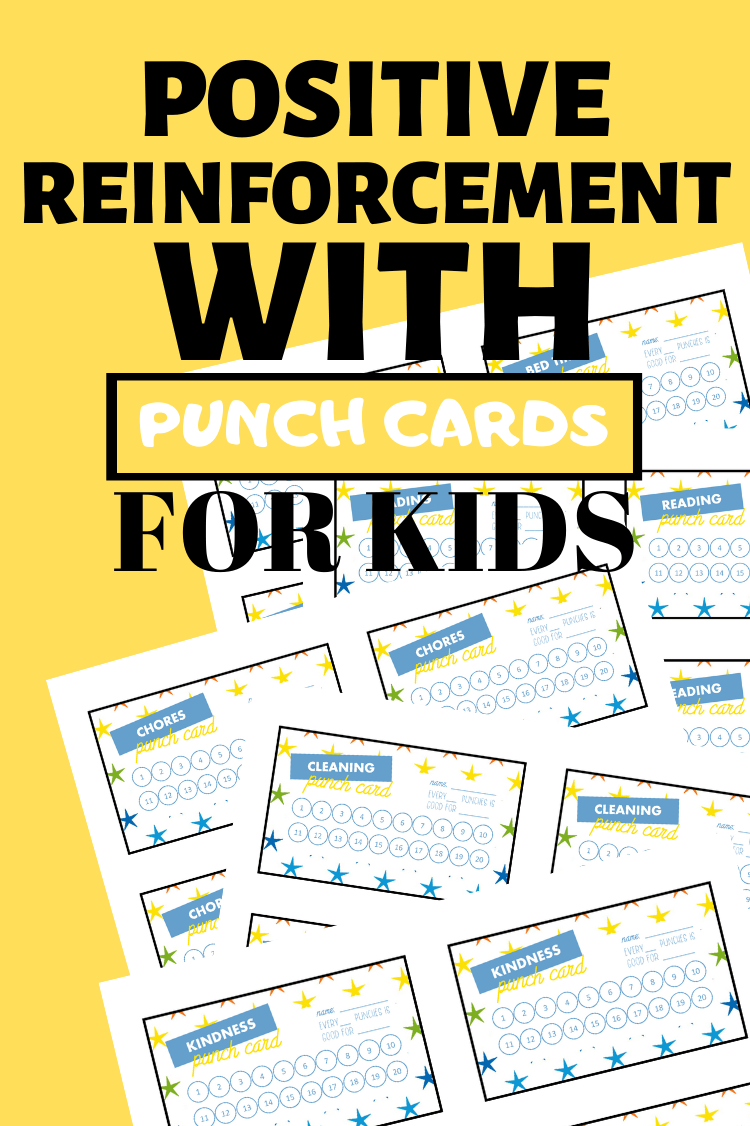 I have amazing kids, but getting them on task to do homework or go to bed can sometimes be such a struggle. In the past I would offer incentives, but we'd both forget to keep of track if they had done all they were supposed to do. Using these punch cards makes it so easy. This post contains affiliate links.
What Punch Cards are Included?
You can reprint these as much as you like, and they work for a few things. We have punch cards for:
bedtime
cleaning
chores
homework
reading
How do you use these free Kids Printable Punch Cards?
Just print them out and cut out the punch cards.
Use one punch card at a time for each activity you and your child are struggling to do.
Each time your child does the task, they get a punch.
You can decide together how many punches will equal a "prize."
How do we use the punch cards?
Our biggest struggles for my 9 year old are bedtime and homework, so those are the punch cards we currently use.
Right now we do 10 punches = 1 small prize, which can be done in 2 weeks. If my 9 year old really wants to earn her punches, she will go to bed at the normal school bedtime, even when it's the weekend and get those 10 punches done very quickly.
She also has the option to save her punches and fill the entire card for a larger prize.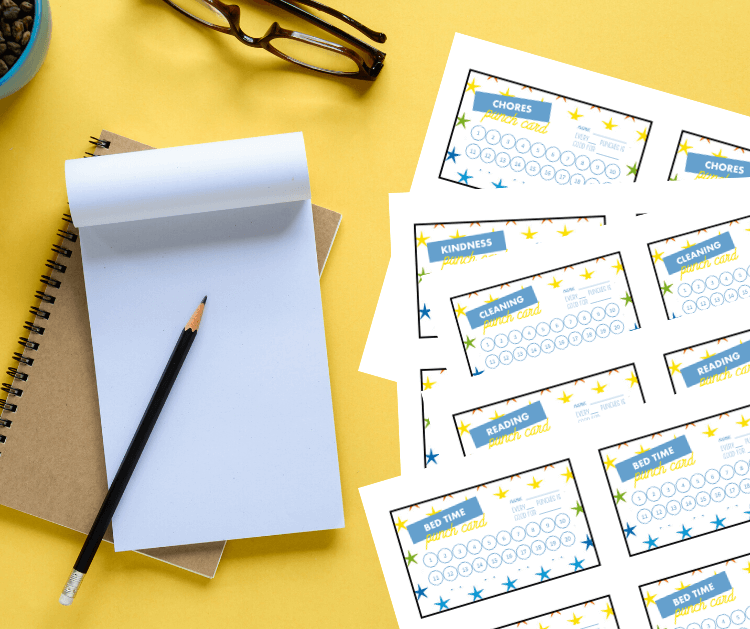 What prizes do you give for punch cards?
For prizes, we do all kinds of things from small purchases on phone apps, Robux for Roblox or money on Minecraft to a trip to the Dollar Tree. Another option we have is that I keep a small collection of blind bags toys that she can choose from.
For larger prizes, we go somewhere special like her favorite restaurant to purchasing stuffed animals.
Download the Free Kids Printable Punch Card Files
More Printables for Kids
Here are a few more printables for kids: