This shop has been compensated by Collective Bias, Inc. and its advertiser. All opinions are mine alone. #KetchupWithFrenchs #CollectiveBias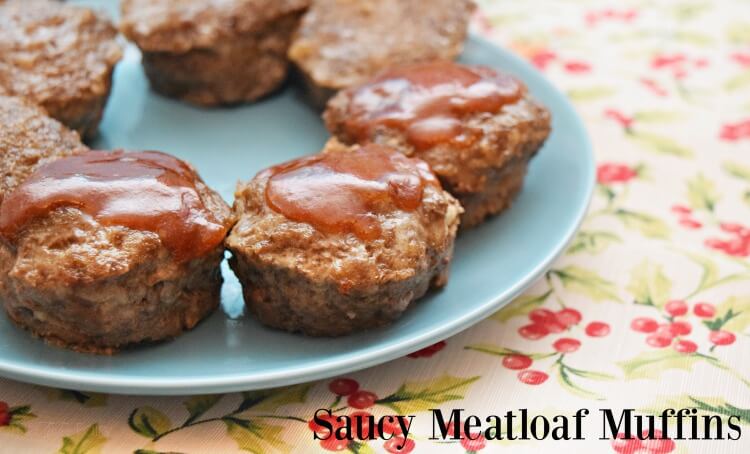 One of my family's favorite meals is meatloaf. On weeknights, I am always short on time, especially for dinner, so I like to make meatloaf muffins. It's the perfect individual serving size for kids, and they are done in a matter of minutes versus waiting on a whole meatloaf for nearly an hour. Heck yeah!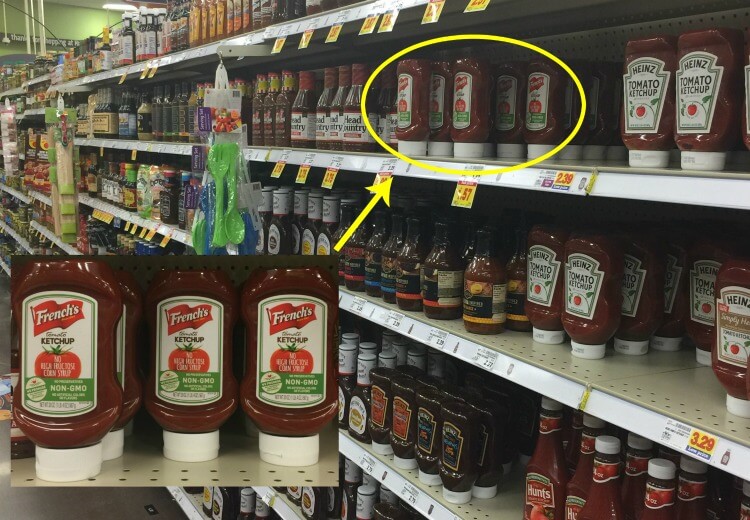 French's is one of our absolute favorite go-to brands for mustard and ketchup. You can find it nationwide at retailers like Walmart. I've been buying it at Kroger because they frequently have it on sale.
There are a lot of reasons why I prefer French's Ketchup over the other brands. Did you know French's Ketchup uses real ingredients, like real sugar and high quality tomatoes? Plus, it has no GMOs, high fructose corn syrup, preservatives, or artificial flavors and colors. Check out this video for French's Ketchup!
We always had ketchup for dipping sauce when I was growing up when it came to meatloaf, and my daughters both love it for dipping their meatloaf, too. My husband and son, however, love a "special sauce" I make for their meatloaf, and you'll never believe how simple it is – just two ingredients!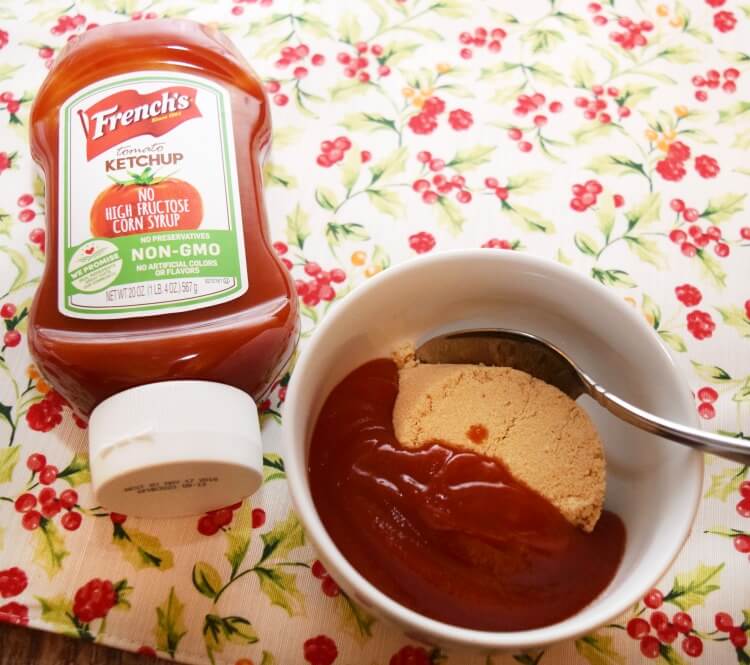 Years ago my husband went to someone's house for dinner, and they served meatloaf with an amazing sauce. When he asked what it was, the hostess told him it was just ketchup mixed with brown sugar. When we got married, my husband wanted me to make this sauce every time I made meatloaf. Over the years, I've perfected my ratio of ketchup to brown sugar to be 1:1 to make the perfect flavor.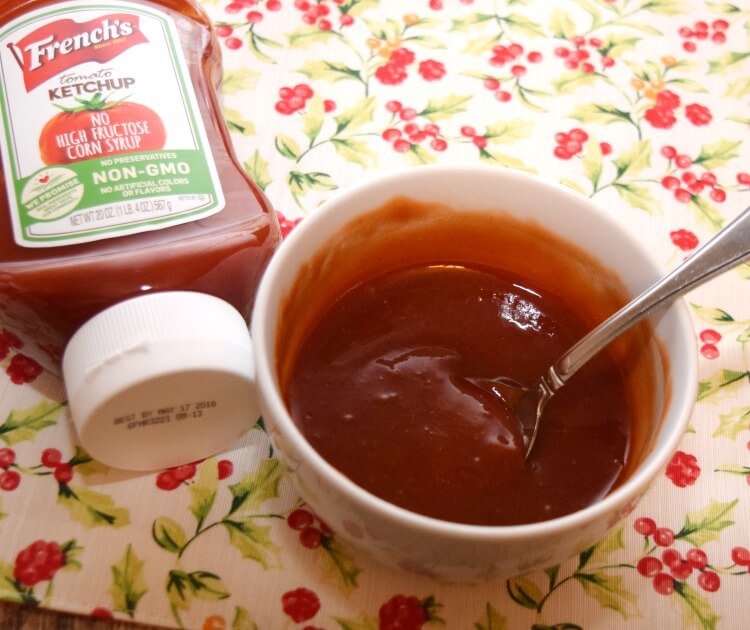 I always put a bowl of this sauce out on the table for dipping. I also pull the meatloaf muffins out of the oven about 3-4 minutes before they're completely done, and I add about a teaspoon of sauce on top of each muffin. Then, I pop them back in the oven to finish. As it bakes on the meatloaf muffins, it thicken up and crystallize just a bit.
Now you can learn my secret recipe for meatloaf, and I've been making this for nearly 20 years. I like to make it almost identically to my homemade meatballs. I use about 1 1/2 pounds of 85/15 ground sirloin, which makes about 10 meatloaf muffins. This is perfect for my family because with five of us, two muffins are the perfect serving for everyone.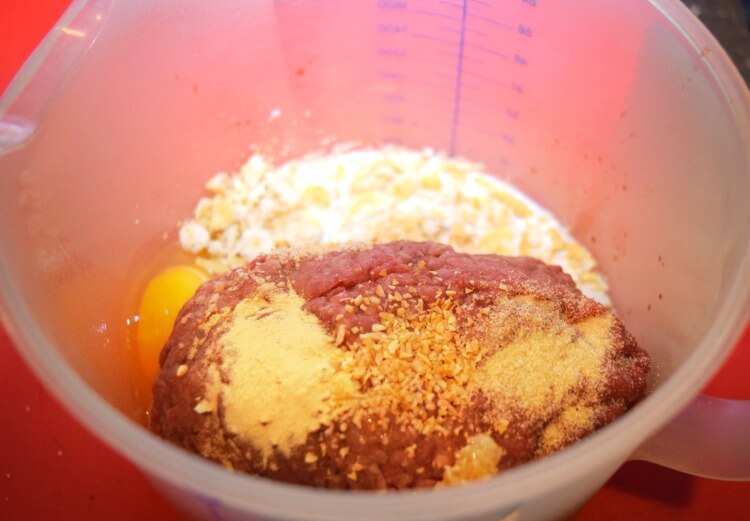 I tend to crush up around 1/2 a sleeve of buttery round crackers instead of bread crumbs or saltines. My father-in-law used to tell me he thought that was my secret ingredient to making a great-tasting meatloaf. But, you can totally use any kind of crackers or bread crumbs. Then, I combine that with milk, an egg, minced garlic, garlic powder, onion powder, seasoning salt, and Worcestershire sauce.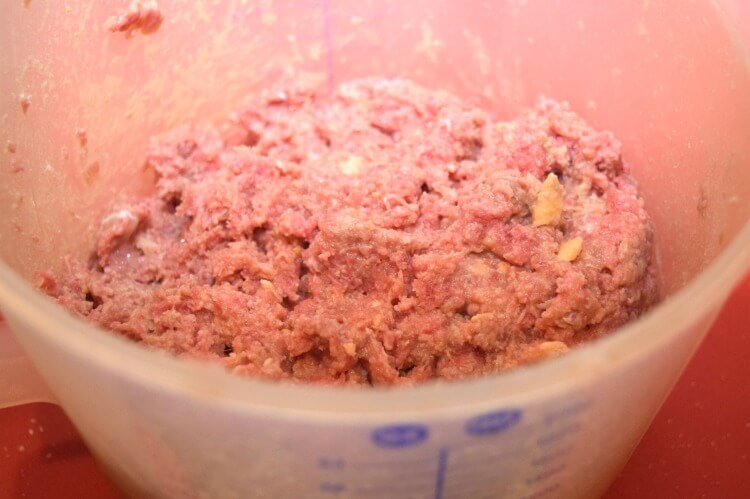 I find it best to mix it all up with my hands.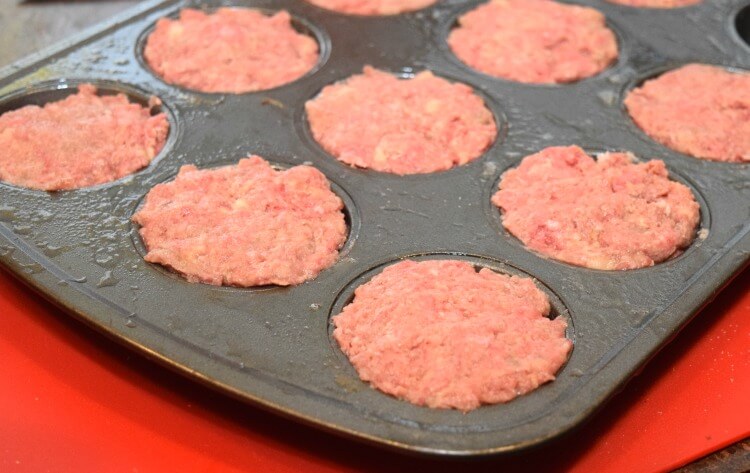 Next, I liberally spray a regular muffin tin with canola spray and fill each muffin tin to the top.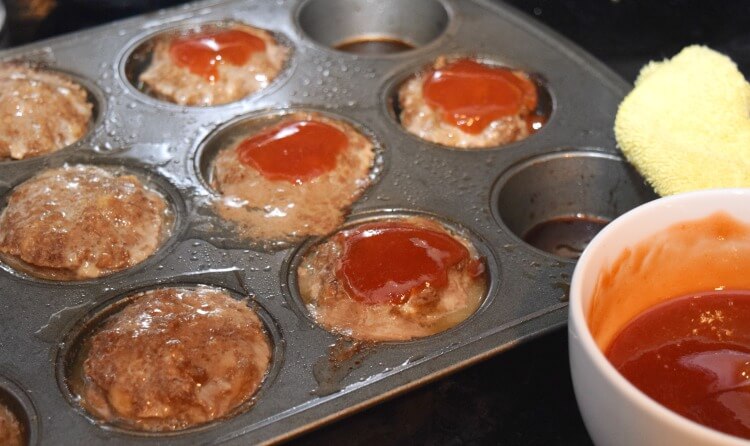 I bake them for about 15 minutes, until the meat thermometer registers at least 160 degrees. The, I add a spoonful of the sauce to half the muffins and put it back in the oven for 3-4 additional minutes.
Recipes to go with Saucy Meatloaf Muffins
Ingredients
Meatloaf Sauce
1/4 cup French's Ketchup
1/4 cup brown sugar
Meatloaf Muffins
1 1/2 lbs 85/15 ground sirloin
1 egg
1/4 cup milk
1/2 sleeve of buttery rounds crackers, crushed
2 teaspoons Worcestershire sauce
1 teaspoon minced garlic
1/2 teaspoon garlic powder
1/2 teaspoon onion powder
1/4 teaspoon seasoning salt
Instructions
Meatloaf Sauce
Combine ingredients and mix together until smooth.
Meatloaf Muffins
Preheat oven to 375 degrees.
Crush 1/2 a sleeve of buttery round crackers.
Combine the sirloin, egg, milk, crushed crackers, Worcestershire sauce, minced garlic, garlic powder, onion powder, seasoning salt and mix together until well combined.
Spray a muffin tin with canola or olive oil spray.
Fill each muffin tin to the top with the meatloaf mixture.
Bake for 15 minutes, until the internal temperature is 160 degrees.
Remove from oven and add a teaspoon of the Meatloaf Sauce to the top of each muffin and put it back in the oven for 3-4 additional minutes.
Remove from oven and serve immediately.
Serve extra Meatloaf Sauce on the table for dipping.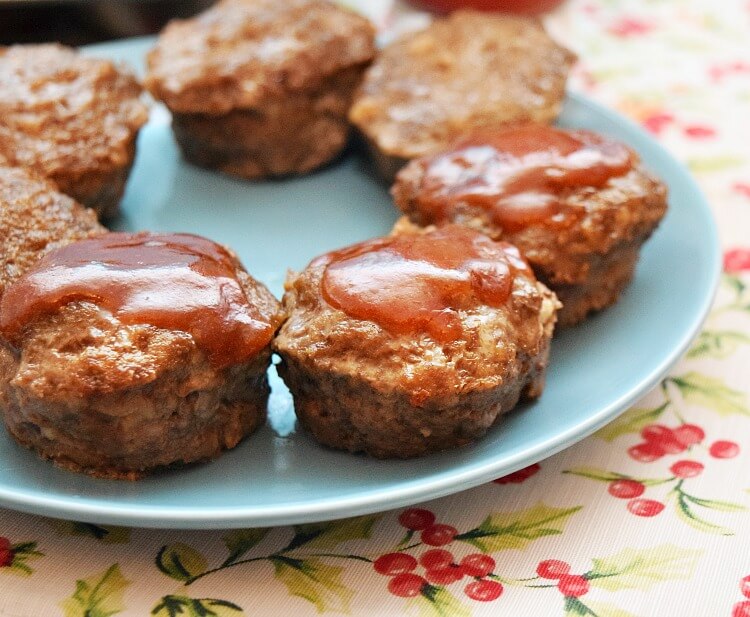 Once they're done, I serve them immediately, and we rarely have leftovers. Meatloaf Muffins have been one of my go-to recipes for years for an easy weeknight meal. They bake quick, and my kids have always loved these, even when they were picky toddlers.
Looking for more ideas for French's Ketchup? Check out all these amazing recipes!
Come Join Us!
Liked this article and want more? Follow along on Instagram, Facebook, Twitter, Pinterest, TikTok, and YouTube!
Come over and join us on Facebook in the group Recipes, Crafts, and more with TipToe Fairy or Sewing and Crafting with The TipToe Fairy!
Visit Our Other Blogs!