Ready for a fun Christmas treat for the kids? Let's make a Rudolph the Red-Nosed Reindeer Milkshake!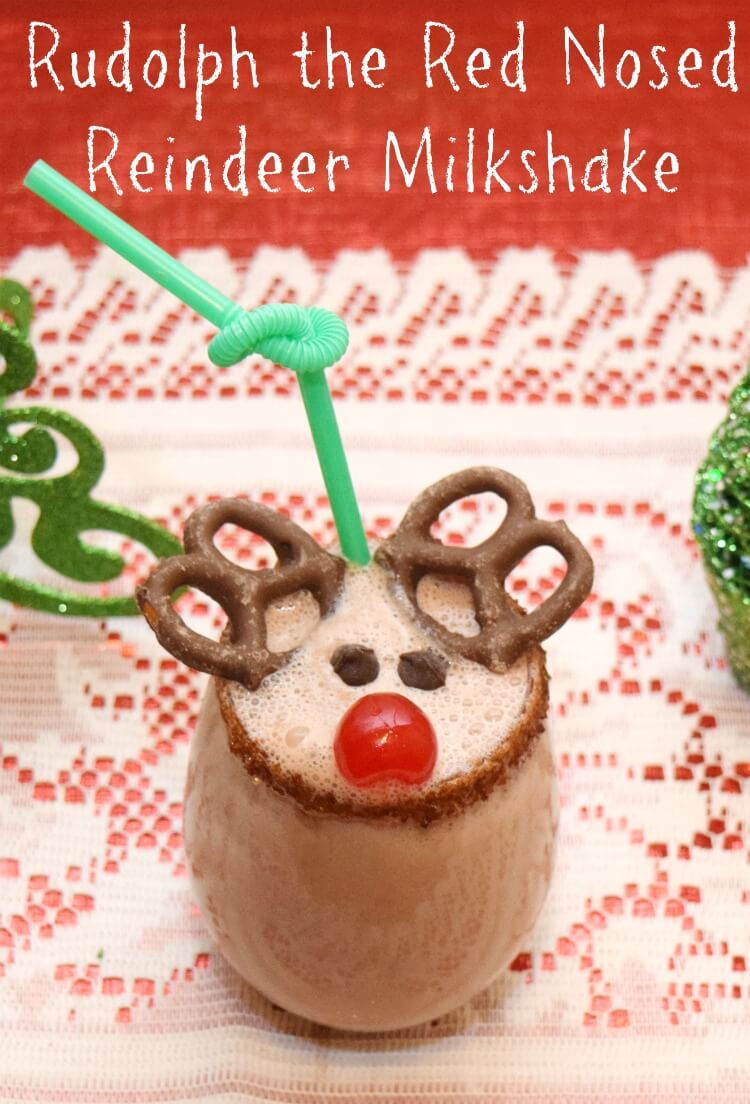 Rudolph has always had a special place in my heart. He's probably my favorite character from Christmas time. I remember watching the stop motion animation movie and singing the song about him when I was a kid. It was always my favorite song.
Did you know he was created by the old department store Montgomery Wards? Rudolph was created by Robert L. May as a booklet to give out in the department store back in 1939.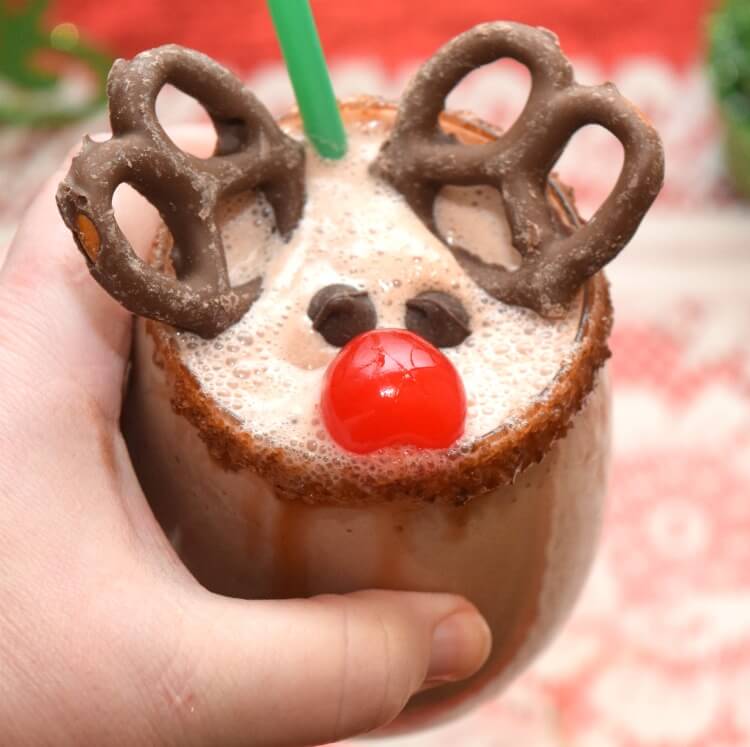 Last year I made a polar bear milkshake for my kids. They loved it so much, I decided to try a Rudolph version this year. This is so easy to make. It's basically an extra thick chocolate milkshake, and we added chocolate cover pretzels for antlers, a maraschino cherry for the glowing red nose, and chocolate chips for the eyes.
More Fun Treats
Rudolph the Red-Nosed Reindeer Milkshake
Ingredients
2 cups chocolate ice cream
1/4 cup whipping cream
1/4 cup chocolate milk
1 tablespoon corn syrup
2 tablespoons raw sugar crystals
2 chocolate chips
1 maraschino cherry
2 chocolate covered pretzels (or regular pretzels)
Instructions
Combine ice cream, chocolate milk, and whipping cream in the blender and blend until smooth.
Pour a tablespoon of corn syrup into a shallow saucer or bowl.
Add raw sugar to another shallow saucer or bowl.
Gently dip just the top edge of the glass into the corn syrup.
Then, gently dip the top edge into the raw sugar.
Carefully pour the milkshake into the glass, avoiding the edges.
When it's filled to the brim, add the pretzels, chocolate chips, and cherry to make the face.
Serve immediately!