This post may contain affiliate links. When you click on one and make a purchase, it gives us a small commission to keep this blog content free.
Don't you just love baking for the holidays? Making gingerbread always puts me in the mood for the Christmas season. We put a Christmas movie on and the kids help mommy bake something delicious, especially my 7 yr old. She's my little homemaker in the making.
These are some pretty straightforward Gingerbread Man Bars. I love the little Gingerbread "Men" to put on each bar. This always makes me want to tell the story of the Gingerbread Man to my kids.
These are perfect for a bake sale for the holidays, gift giving, a potluck, and so much more! Baking delicious treats is one of my favorite things to give to friends and family.
This recipe makes a 9×13 pan.
How do you make Gingerbread Man Bars?
Preheat the oven to 350 and tear off a large sheet of parchment paper that is long enough to come up the sides about 2-4 inches.
In a large mixing bowl, combine the flour, ginger, cinnamon, nutmeg, cloves, baking soda and salt and whisk together until combined
In a standing mixer, cream together the brown sugar, butter and molasses and mix until combined.
Mix in the egg and vanilla.
Gradually mix in the dry ingredients
Scoop batter into the pan and lightly press down with your hands. Bake for about 18 minutes. Let it cool completely before adding the frosting.
How do you make Cream Cheese Frosting?
Now we're going to make a light and fluffy cream cheese frosting.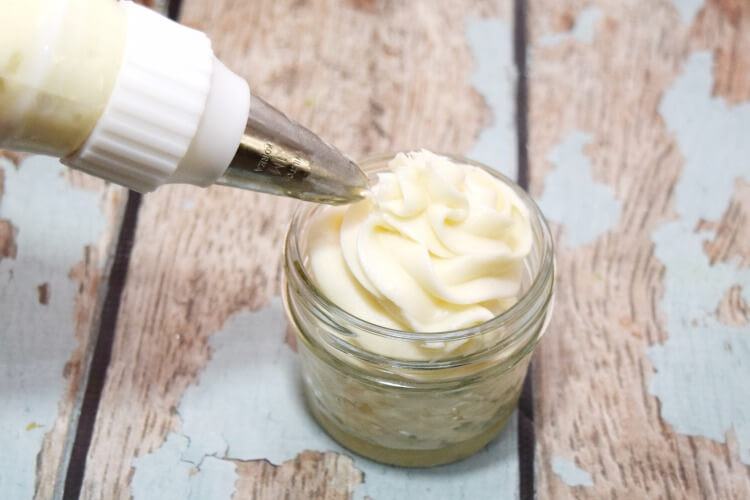 Using a standing mixer, combine butter, cream cheese, powdered sugar, vanilla extract, and cinnamon. Mix and beat until smooth and fluffy.
Scoop the cream cheese frosting onto the cooled bars and frost. Then, sprinkle the Christmas sprinkles and cut bars.
Next, place a gingerbread man into the center of each bar.
Then, it's time to enjoy one with a nice cold glass of milk!
What are your favorite things to bake during the holidays?
More Holiday Recipes
Ingredients
Gingerbread
2 C + 2 tbsp Flour
1 1/2 tsp cinnamon
1/4 tsp nutmeg
1/4 tsp ground cloves
1 tsp baking soda
1/2 tsp salt
3/4 C unsalted sweet cream butter, softened
1 C brown sugar, packed
1/4 C molasses
1 egg
2 tsp vanilla
Frosting
1/2 C unsalted sweet cream butter, softened
1 8 oz cream cheese, softened
1 C powder sugar
1 tsp vanilla extract
1 tsp cinnamon
christmas sprinkles
gingerbread icing transfers
Instructions
Gingerbread
Preheat the oven to 350 and tear off a large sheet of parchment paper that is long enough to come up the sides about 2-4 inches
In a large mixing bowl, combine the flour, ginger, cinnamon, nutmeg, cloves, baking soda and salt and whisk together until combined
In a standing mixer, cream together the brown sugar, butter and molasses and mix until combined
Mix in the egg and vanilla
Gradually mix in the dry ingredients
Scoop batter into the pan and lightly press down with your hands
Bake for about 18 minutes
Place baking dish onto a wire rack and let cool completely
Cream cheese frosting
Frosting
Using a standing mixer, combine all ingredients except the sprinkles and icing transfer and mix until smooth and fluffy
Using a rubber spatula, scoop some of the cream cheese frosting onto the cooled bars and frost
Finishing Bars
Sprinkle the Christmas sprinkles
Cut bars
Place a gingerbread man into the center of each bar