This is a sponsored post written by me on behalf of Gorilla Glue. All opinions are 100% mine.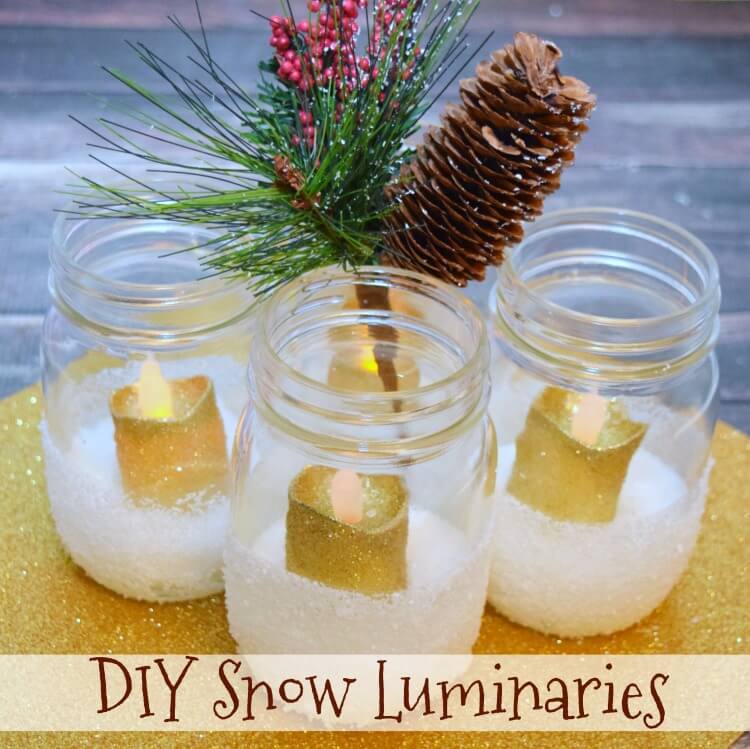 Have you ever tried spray adhesive? It works great for so many craft projects. Gorilla Glue now has Gorilla Spray Adhesive which you can find at Home Depot. I just love this stuff! You can use it on so many things:
wood
metal
fabric
foam
plastic*
paper
glass
leather and more!
*Not recommended for use on vinyl materials, automotive headliners, polypropylene, polyethylene or similar materials.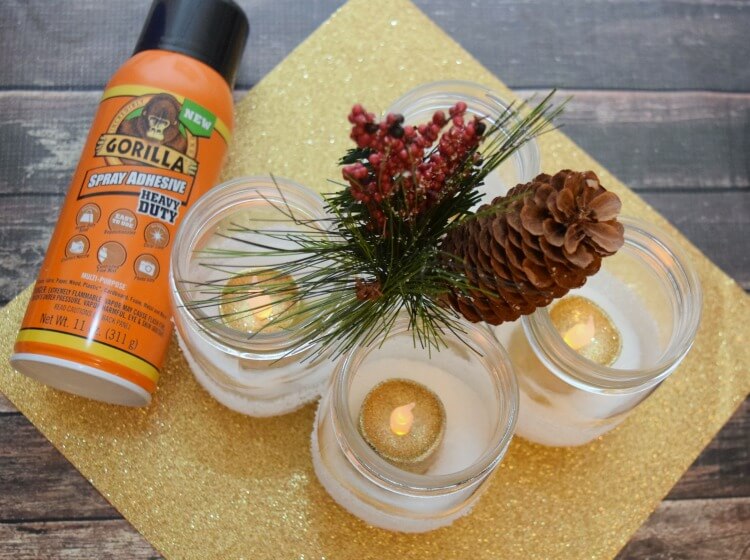 I picked some up the other day at Home Depot and made the cutest tablescape for the holidays. We don't get a lot of snow down here in North Texas, but my little tables centerpiece is just perfect to put you in the Christmas or holiday spirit and give you that winter wonderland feel.
These are frosty snow luminaries made with spray adhesive and Epsom salt. Here's how to make them:
Supplies:
pint size mason jars
Epsom salt
Gorilla Glue Spray Adhesive
painter's tape
flickering battery operated votives
Directions:
First, wash your mason jars so they are clean and dry.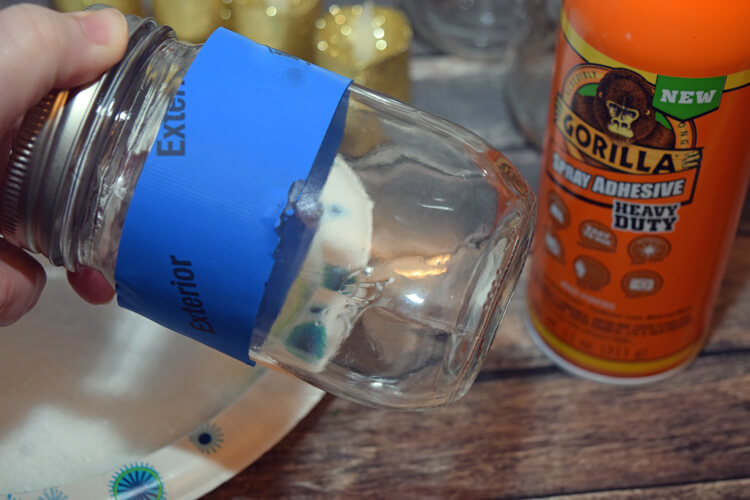 Next, decided how far up you want the Epsom salt to go on the jars and then add a line of painter's tape to each jar. I chose for mine to go about 2/3rds the way up.
Pour out a layer of Epsom salt into a shallow dish. I just used a deep paper plate, so that when I was finished dipping, I could easily fold it into a makeshift funnel and pour the leftover salt into the mason jars for the "snow" inside the jars.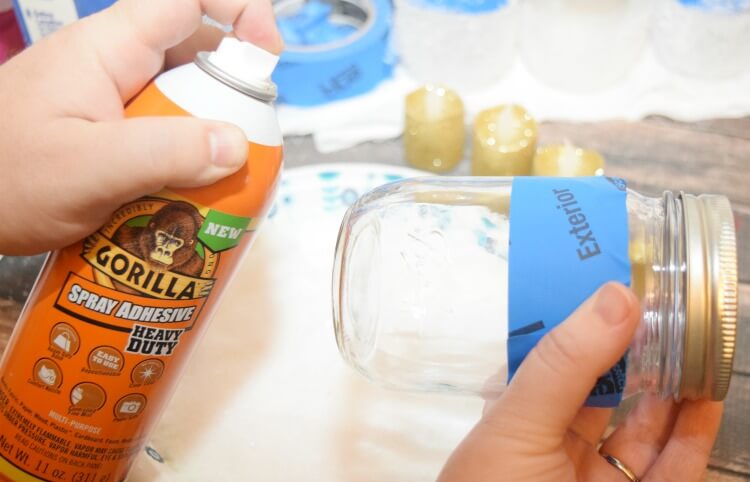 Spray the Gorilla Spray Adhesive around the jar and on the bottom. Make sure to hold it about 6-8 inches away from the jar so that you have good coverage.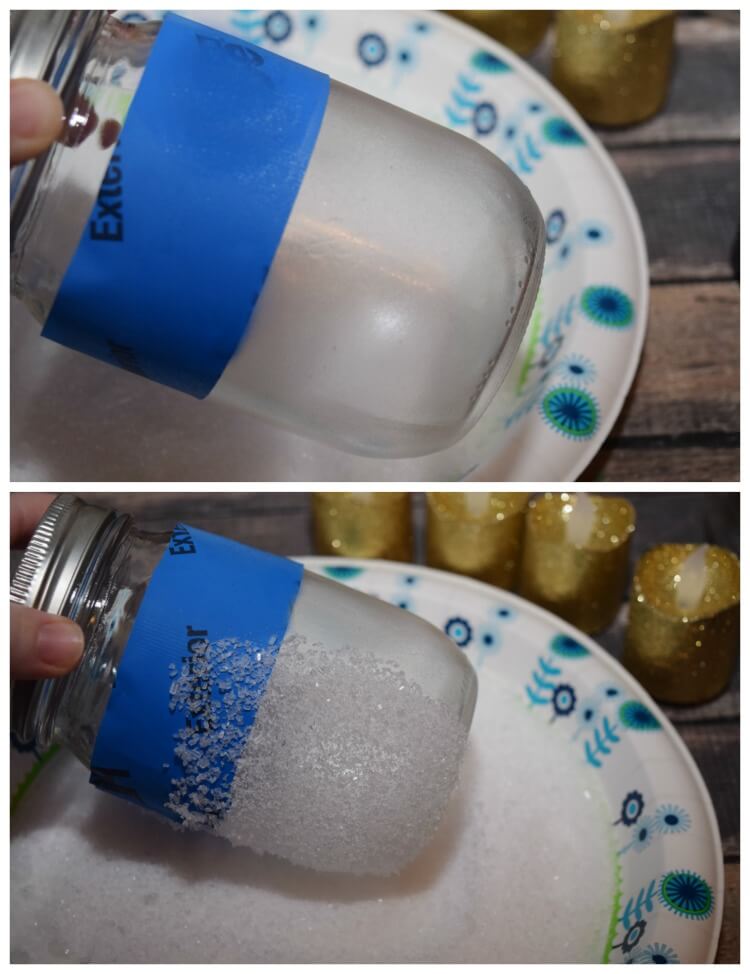 Then, hold the jar for just a minute or so to allow the adhesive to get tacky. Then it's time to roll the jar in the salt. Once you have covered the entire area with salt, set it aside to dry.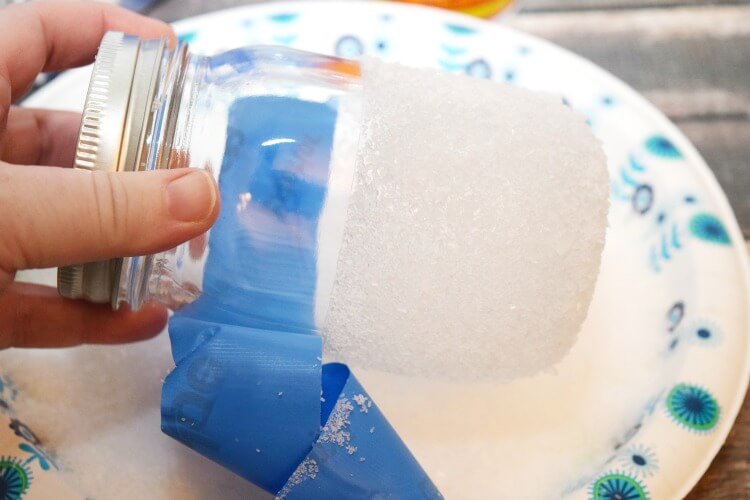 When the jars are dry, in about 10-15 minutes, remove the painter's tape.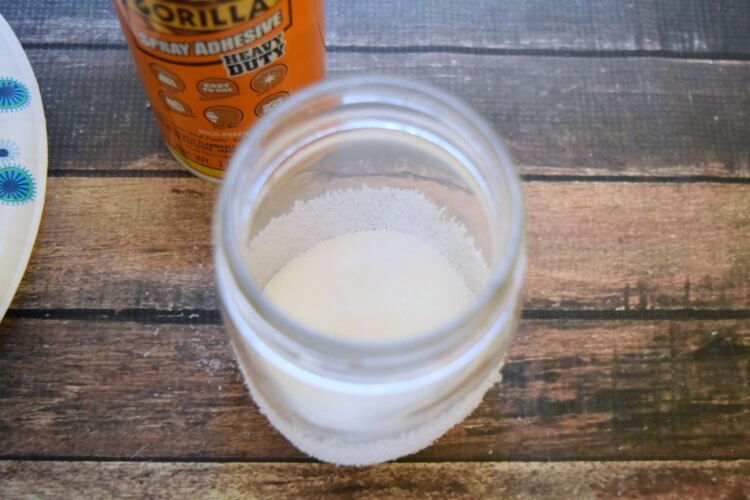 Then, pour about 1 1/2 to 2 inches of Epsom salt in each jar to look like you've collected a jar of snow.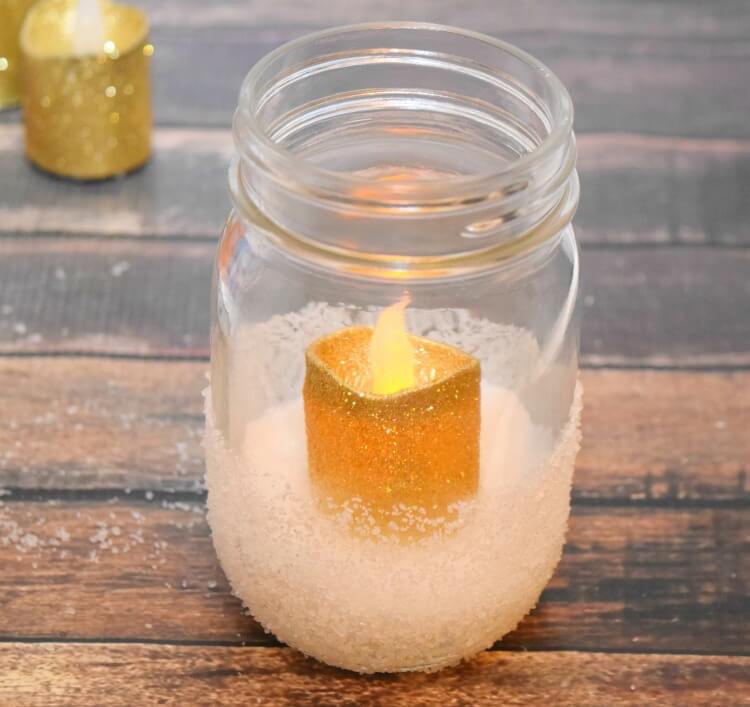 I found these gorgeous gold sparkly flickering votives at the craft store. I thought they finished off my snow luminaries just perfectly! Set one inside of each jar. Then style these for the center of your table or on the mantle for a festive holiday look! Aren't they beautiful? I can even see myself making a few larger ones with quart jars to decorate along our walkway for Christmas.
Gorilla Spray Adhesive is so easy to use. It's multipurpose and photo safe. It's also repositional for up to 10 minutes, and then it forms a permanent bond. It's also clear and non-yellowing. It also comes with a wide pad nozzle for a controlled fine mist so you can have an even application on the project you are working on. You can find it in both 11 oz and 14 oz sizes.
Have you tried Gorilla Spray Adhesive? I have so many more projects in mind for this new product!