This is a sponsored post on behalf Tampico. All opinions are my own.
I can't believe that summer is nearly over! We only have a couple of weeks until school starts. Even though it's the end of the summer, my kids are a excited for school to start because they can't wait to see their friends every day at school.
One thing my kids like to do at the end of summer is shop for school supplies. They love to pick out their favorite colors of composition books and spiral notebooks. There's nothing quite as satisfying as a new box of crayons or markers.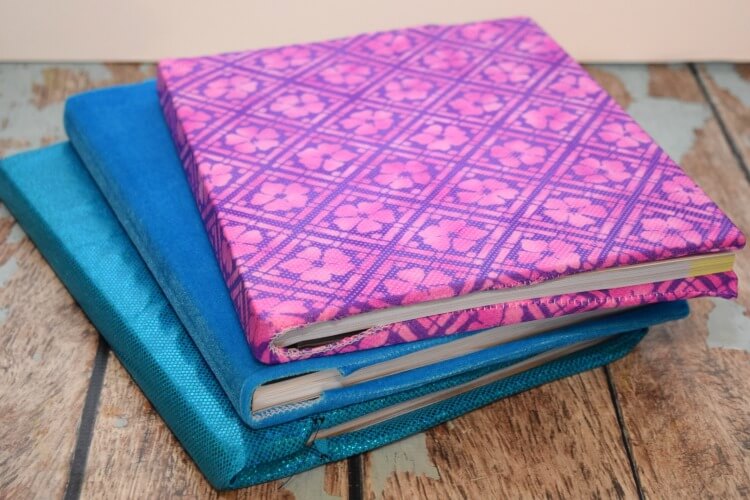 The kids still get a few textbooks at school, and we like to keep them protected with book covers. You can find stretchy book covers in the stores, but they can be expensive. So, I make a few up for each kid. They take just minutes to make. You can totally do this with a regular sewing machine and make a few in just one hour's time! Here how to do it:
Stretchy Book Covers
Supplies:
1 yd 4-way stretch fabric like swimsuit material (this will make about 3-5 book covers)
scissors or rotary cutter and cutting mat
thread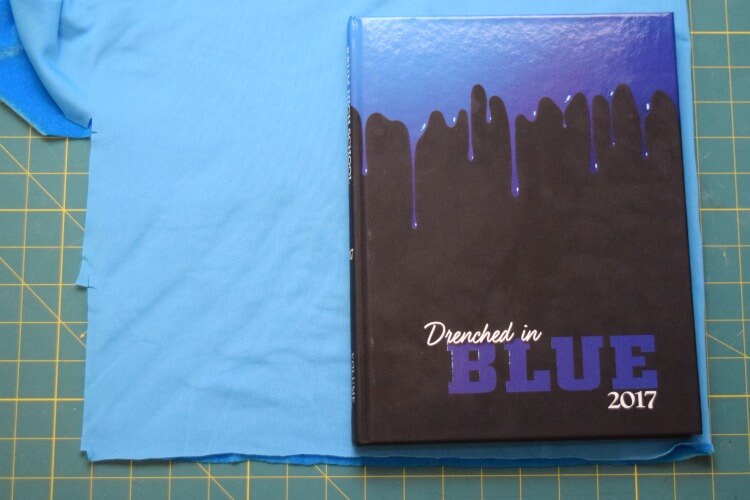 If you already have the books, you can easily just measure them to make the book covers. Fold your fabric over and have one edge of the book at the fold, then open the book flat and cut around the book — make sure you keep the fold.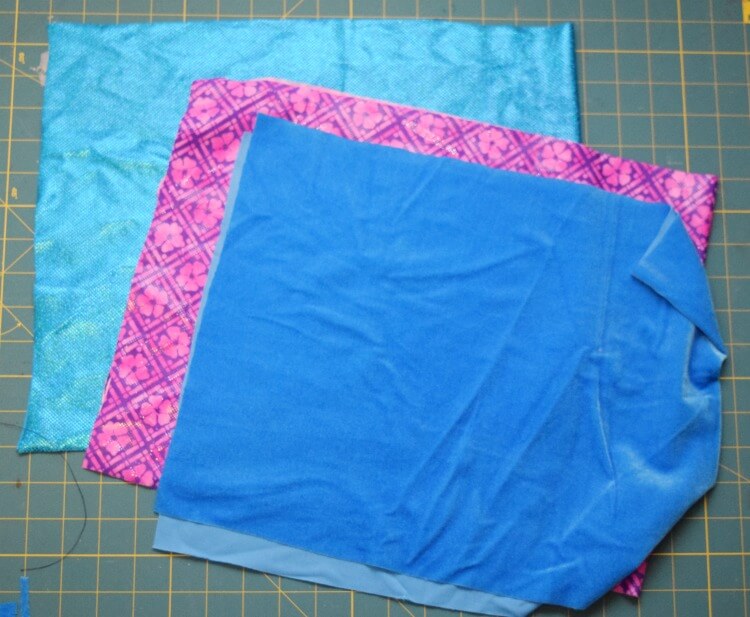 If you don't have the books, I recommend cutting rectangles of fabric 26 inches long x 10 inches wide for each book cover.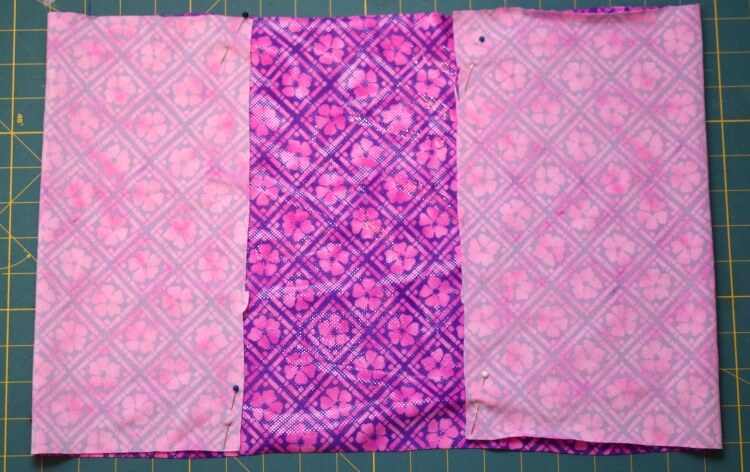 Open the fabric up and lay the fabric flat with the right side facing you. Then, find the center of the fabric and fold the edges inward so that there is a bout a 3-inch gap right at the center. This creates the sleeves to hold the book cover onto the book's front and back. Pin each of the edges.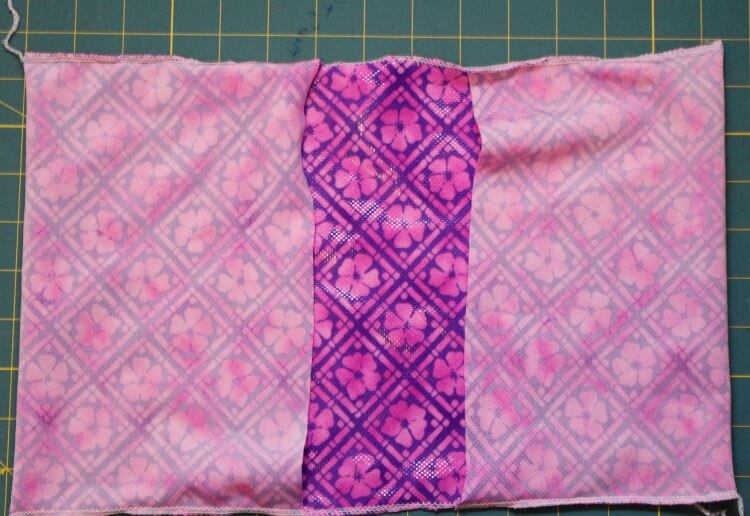 Now if you have a serger, you can easily serge those top and bottom edges like this.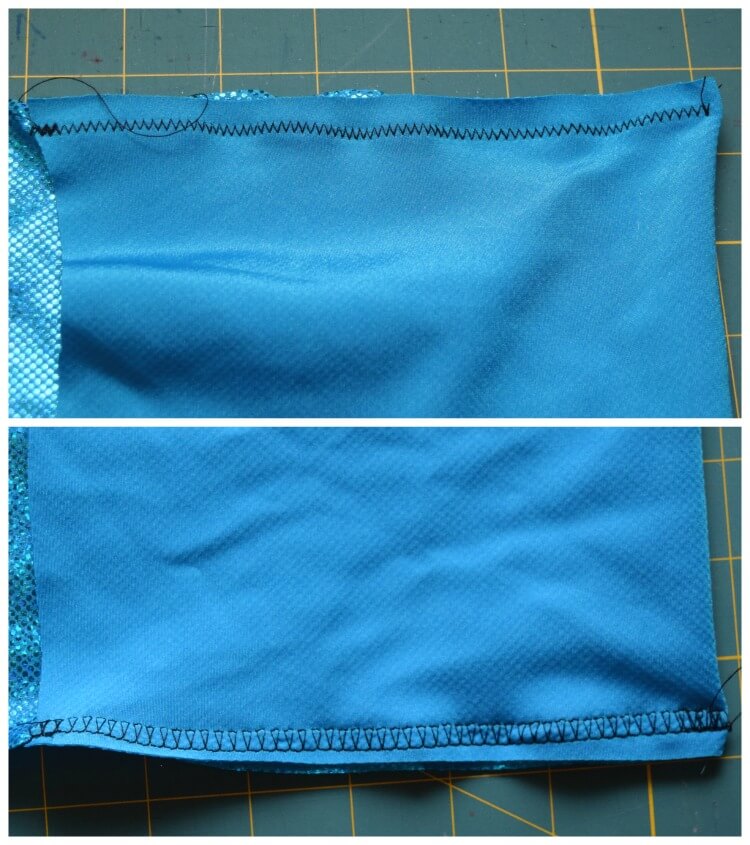 If you do not have a serger, use the zigzag or overlock stitch on your sewing machine to sew all four edges. As you sew, stretch the fabric slightly so that the stitches don't pop if you have a snug fit on your book with the cover.
You don't need to hem any raw edges because four-way stretch fabric does not unravel.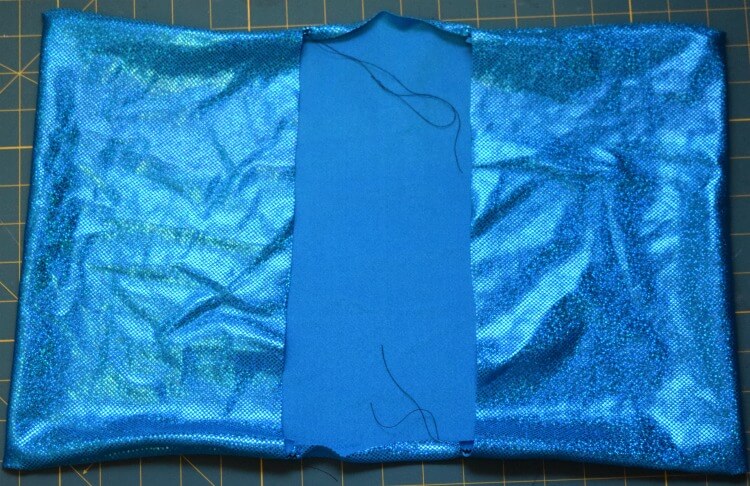 Now push the fabric through so the book cover is right side out and try it on your book.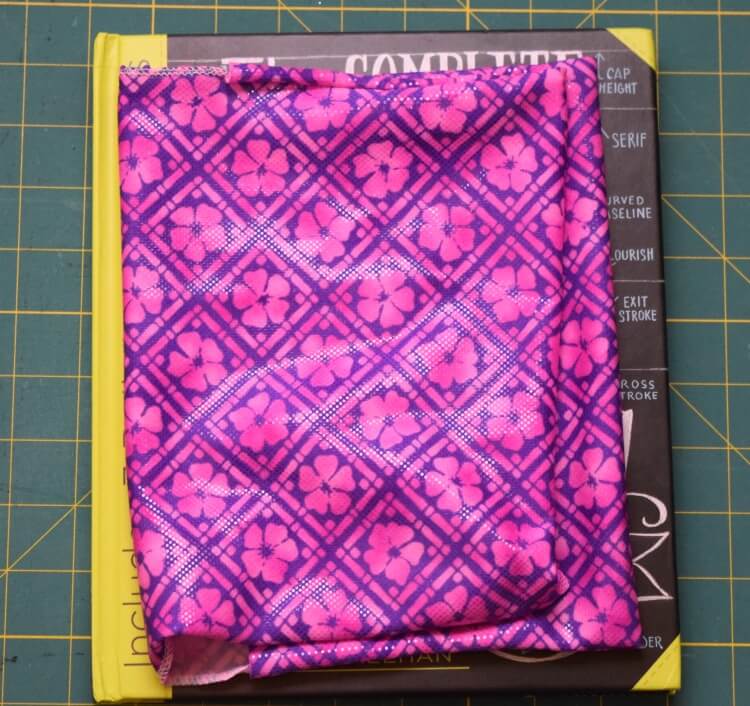 It might look too small compared to your book, but that's what's great about 4-way stretch fabric. It stretches a lot for a snug fit on a variety of box sizes.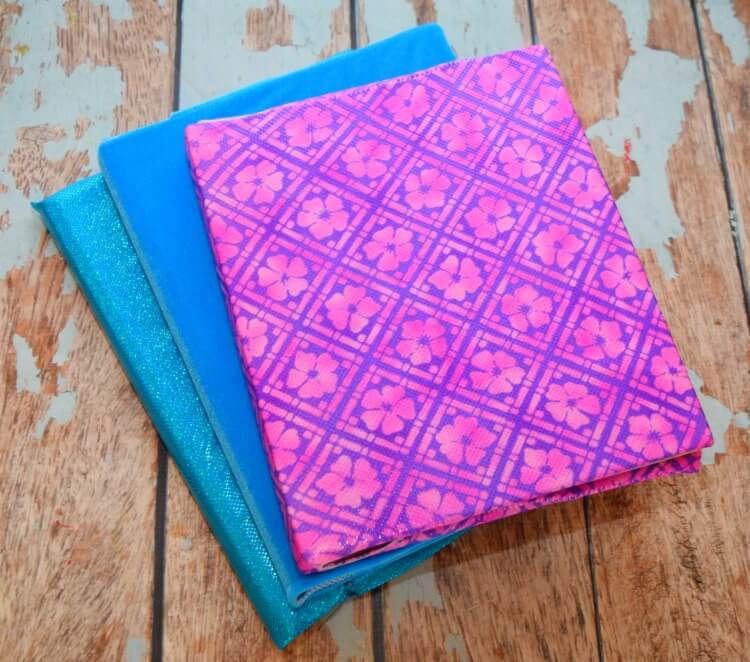 That's all there is to it!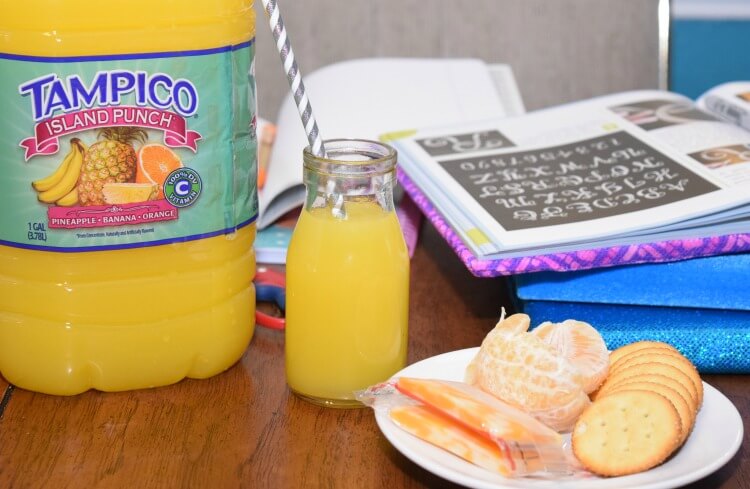 Along with making book covers and gathering school supplies, back to school shopping also means I need to stock up on drinks and snacks for after school. One of their favorites is Tampico Beverages to have along with a delicious snack. Our fave flavors are Island Punch and Tropical Punch.
Tampico is having a fun new #SchoolIsCool Awww Snap! Promotion! contest. With school almost in session, you should take a thousand pics, feel that pride, and maybe win some amazing prizes! Just upload & share your most memorable back to school photos using Tampico's fun frames so you can be entered to win a $1,000 gift card and a Tampico back-to-school pack! If you participate during their Blitz sessions, you also have chance to win a $25 gift card! Don't miss out, share your favorite #SchoolIsCool moments! Learn more and participate by visiting Tampico's Facebook page!