Whatever to do with all those t-shirts you, your kids, and hubby have? Whenever I have a big decluttering, there's always quite a few t-shirts headed to the donation box.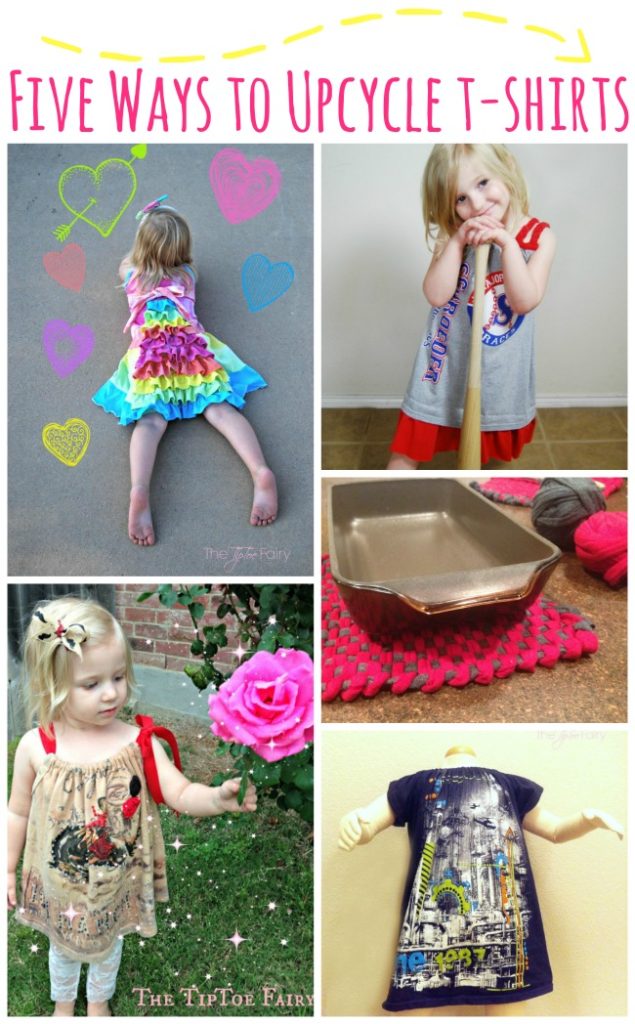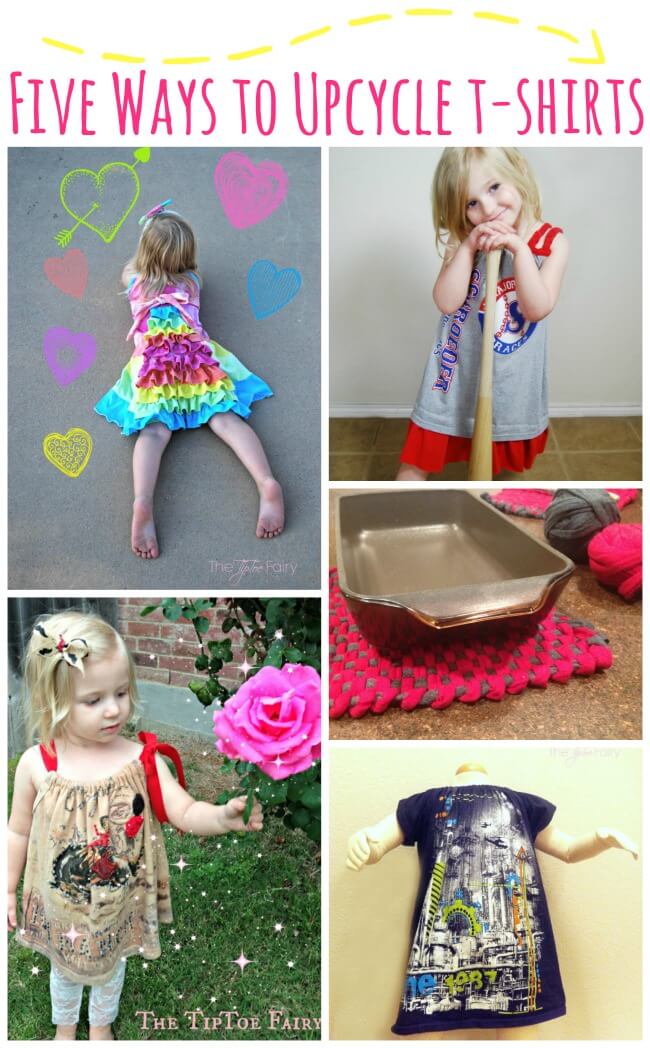 Here are a few ways you can upcycle all those old t-shirts into something fun!
This is my daughter's favorite dress. She practically lives in it. She calls it her football dress.
T-shirts into Braided Sundress
Now this is probably my most favorite thing I have ever made. It's actually made from white t-shirts, like undershirts my husband wears. I tiedyed them, and then I cut them all up. She just outgrew this one, so I'm going to get to make another one soon!
This similar to a pillowcase dress, except it's made with a t-shirt. I just loved this cowboy t-shirt I found at the thrift store. It's full of sequins and rhinestones.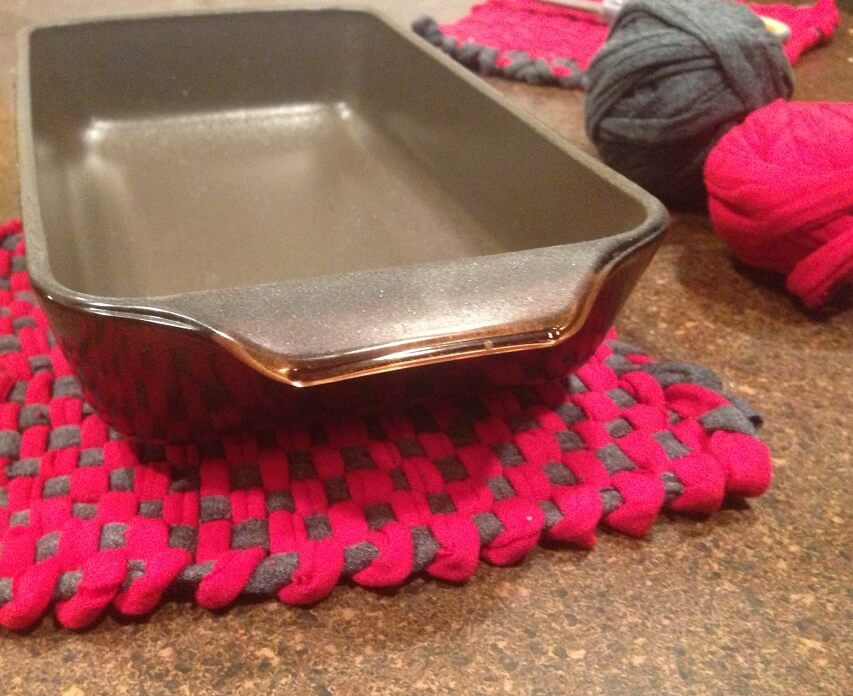 This is actually a no sew project. Did you know you can turn a t-shirt into yarn? It's pretty simple. I use these trivets all the time, even as hot pads to pull things out of the oven.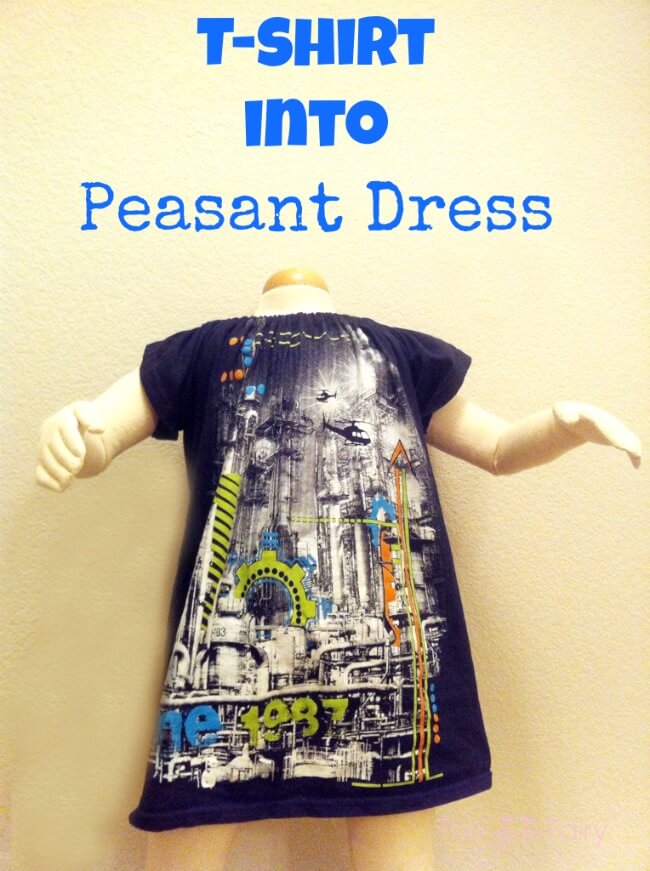 This is probably the easy dress you could make. These work great as little nightgowns, as a tunic for a teen/tween, or a cute little "hipster" dress.
Do you upcycle t-shirts into new things?