[disclaim]This is a sponsored post on behalf of Del Monte. All opinions are 100% my own.[/disclaim]
Do your kids ever get home after school and tell you there's nothing to eat? My kids walk in the door starving and then tell me this all the time. Sometimes they do this right after I just unloaded a million grocery bags. This is when I break out some snacks they don't often think about.
Our after school time is spent at the pool. Two of my kids are on swim teams and my youngest is working her way through swim lessons. She just recently had a #ShareTheSuper moment when she conquered her fear of pool slides. You can share your kids super moments, too, and win! Scroll to the bottom to find out how!
Today, I've got some delicious better-for-you snack ideas that your kids will love, and they're quick to make before heading out the door for after school activities.
1. Hot Buttered Whole Grain Cereal – this is one of our favorites and takes just minutes to whip up.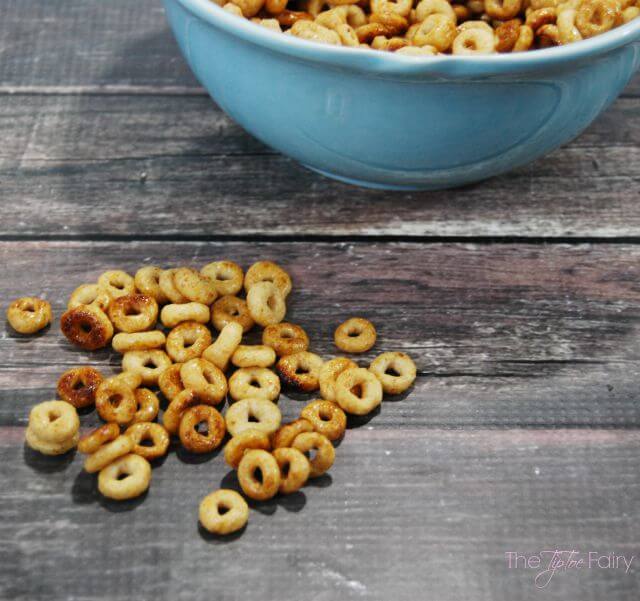 2. Cotton Candy Yogurt Smoothies – you can make these smoothies with any yogurt, but cotton candy is a favorite yogurt flavor around here.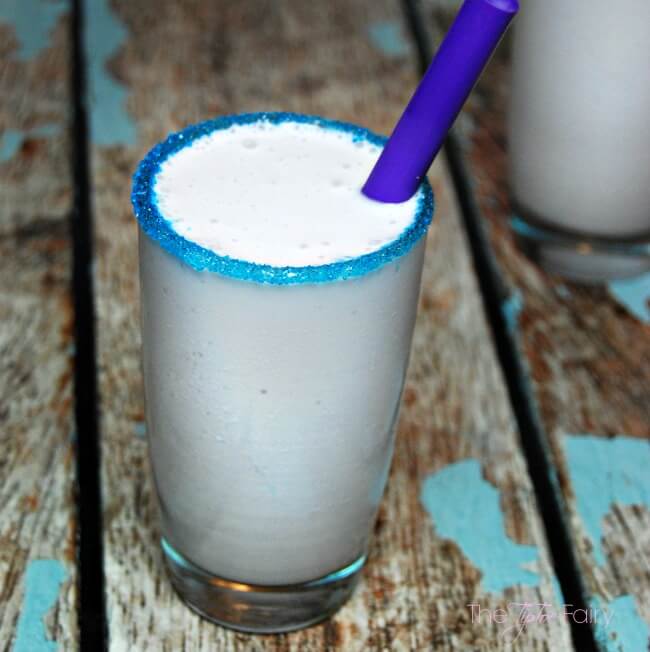 3. Del Monte Fruit & Veggie Fusions – Del Monte Fruit & Veggie Fusions combine the great taste of Del Monte fruit cups with the power of vegetables. My kids love these. My 5 year old's absolute favorite is Mango Peach.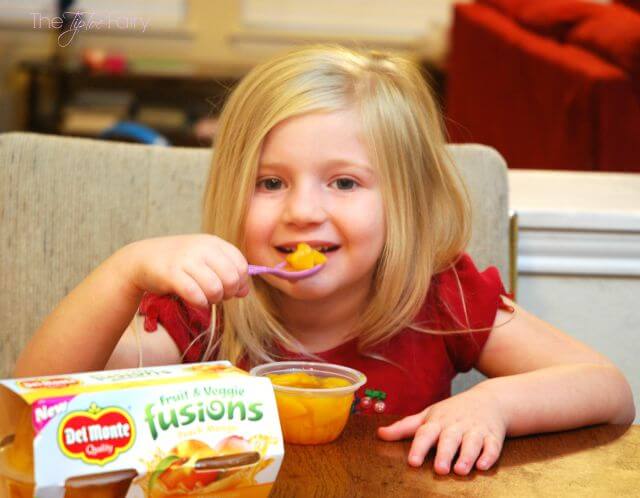 There are three varieties:
Mango Peach
Cherry Fruit Trio
Apple Pear Watermelon
Each fruit cup has lightly sweetened vegetable and fruit juice for a delicious snack to bring out the super in the whole family. Del Monte Fruit & Veggie Fusions are the perfect snack to energize kids for all their super moments.
The Del Monte Fusions include one combined serving of fruit and veggies in every cup. Plus, there's no high fructose corn syrup and no artificial colors or flavors, which make for a delicious and nutritious Fusion!
4. Roasted Peach Caramel Bites – you can roast any kind of fruit from peaches to berries for this snack, and the kids will love it!
5. Microwaved Baked Apples – if your kids love apple pie or apple dumplings, then they might just love this fruity treat. It's quick to make in the microwave.
Super moments can be all kinds of things from an A+ on the spelling test to going down the pool slide! After a quick snack, you can #ShareTheSuper by sharing your kid's super moments via Twitter and Instagram, and enter for a chance to win some amazing prizes for your family! Learn how to enter HERE!