I was in Walmart yesterday, and I saw pool noodles were 25 cents! So, if you're doing crafts and you need pool noodles, go get them now and stock up. I've made K-cup Confetti Poppers, but I thought Pool Noodle Poppers would be so fun! This post contains affiliate links.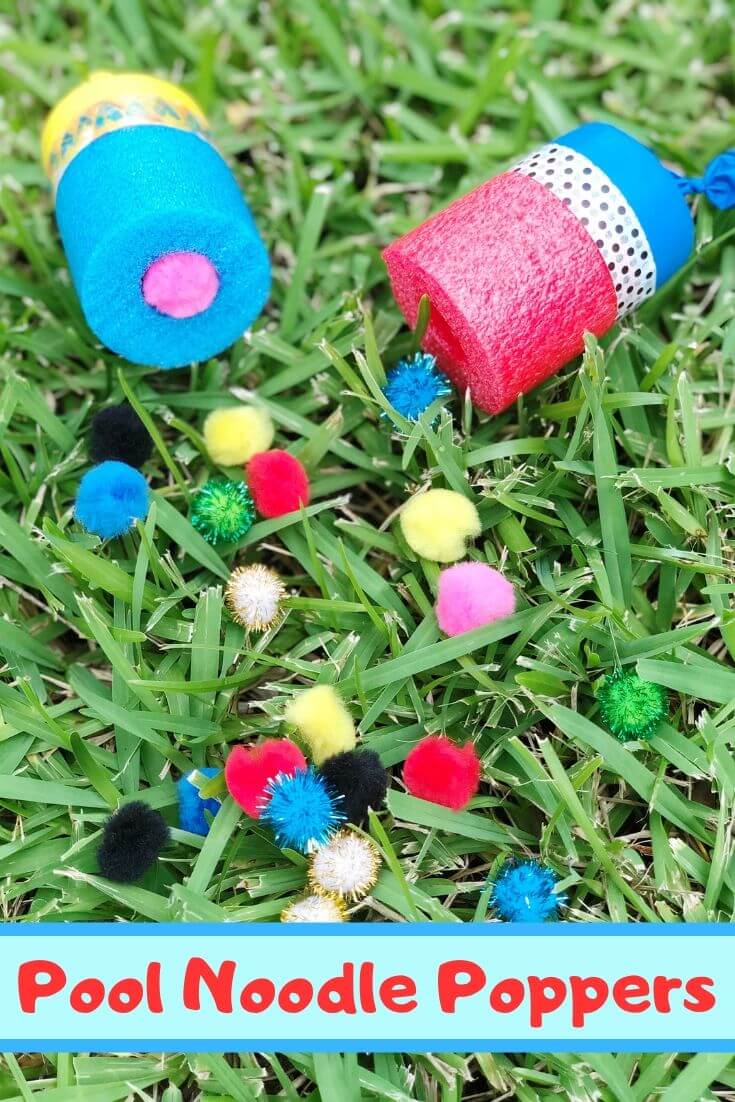 With just four supplies, which you can get at the dollar store, and a few household supplies, you can turn those summer pool noodles into to super fun Pool Noodle Poppers to create hours of fun play for the kids!
How do you make Pool Noodle Poppers?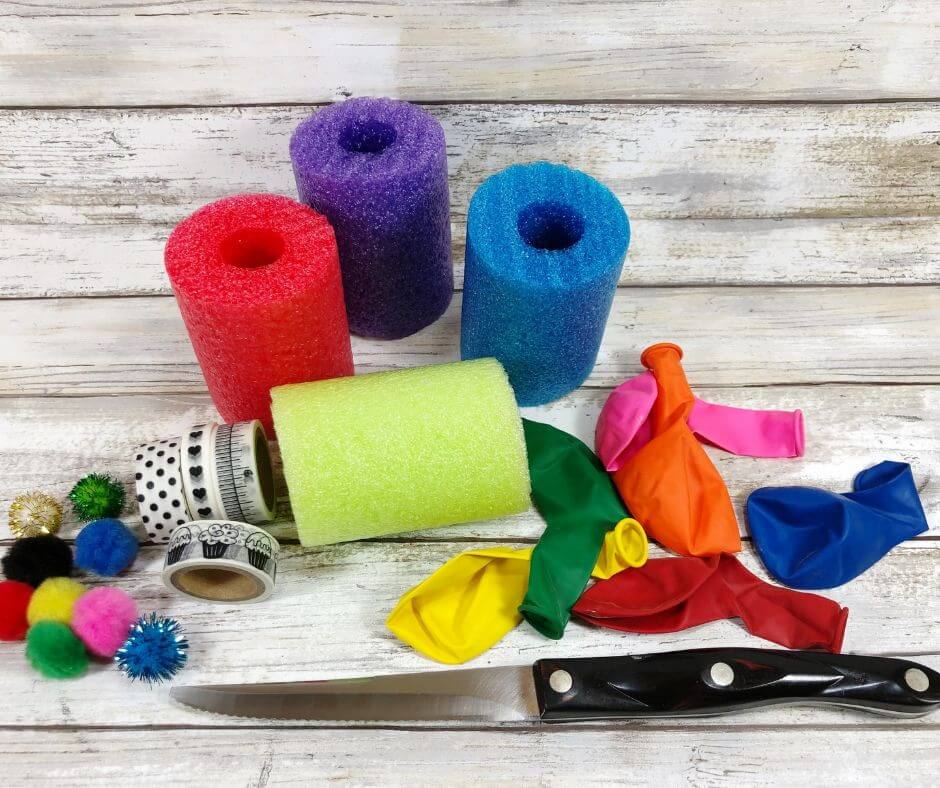 Supplies
Directions
Measure and cut the pool noodles into 3" sections with a tape measure or ruler and serrated kitchen knife.
Trim the very top off a standard 9" balloon with scissors. Then, knot the end of the balloon.
Gather the cut balloon and stretch it over one end of the section of pool noodle. Center the knot over the opening in the pool noodle.
Secure balloon on to pool noodle with decorative duct tape. Don't use washi tape. It looks cute, but won't hold up.
Load the Pool Noodle Popper with pom poms, pull back on the knotted end and then let go to launch the pom poms!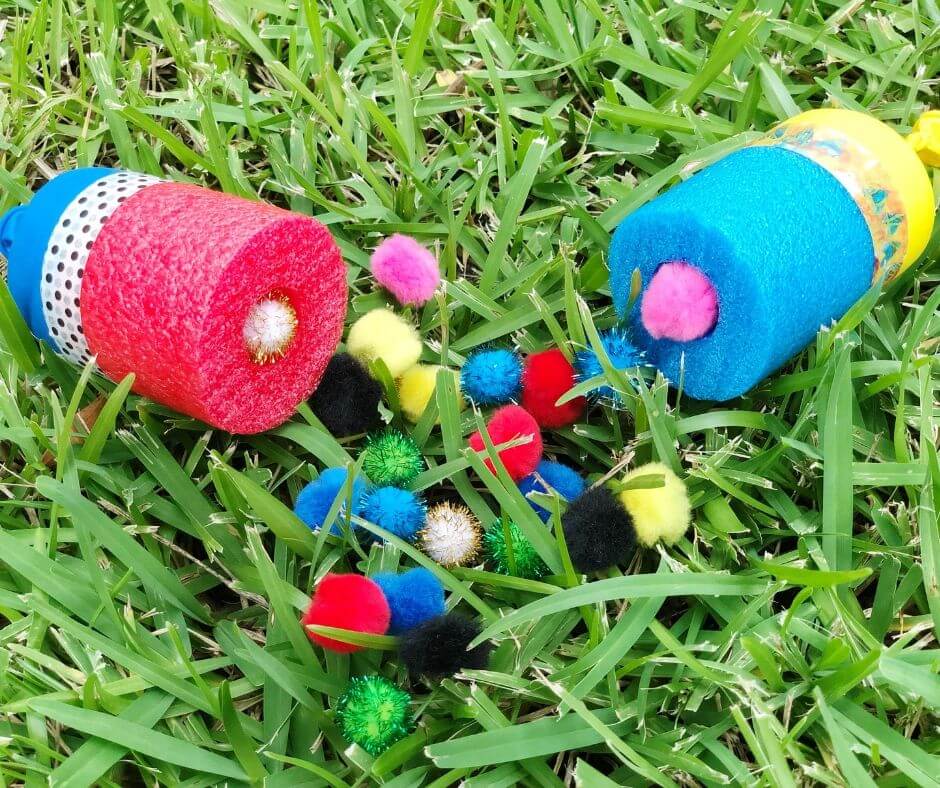 This is a super fun activity for the kids. You can use a tape measure and see how far they can launch, determine if larger or smaller pompoms can travel further, and more! Create this quick and easy to create with the kiddos is a great exercise in identifying colors, counting and beginner physics!
Other Crafts You Might Enjoy