This is a sponsored post written by me on behalf of Hippo Sak®. All opinions are 100% mine.
Can you fall in love with a trash bag? I think I have! We recently discovered new tall kitchen bags that make life so easy. Hippo Sak® Tall Kitchen Bags are amazing!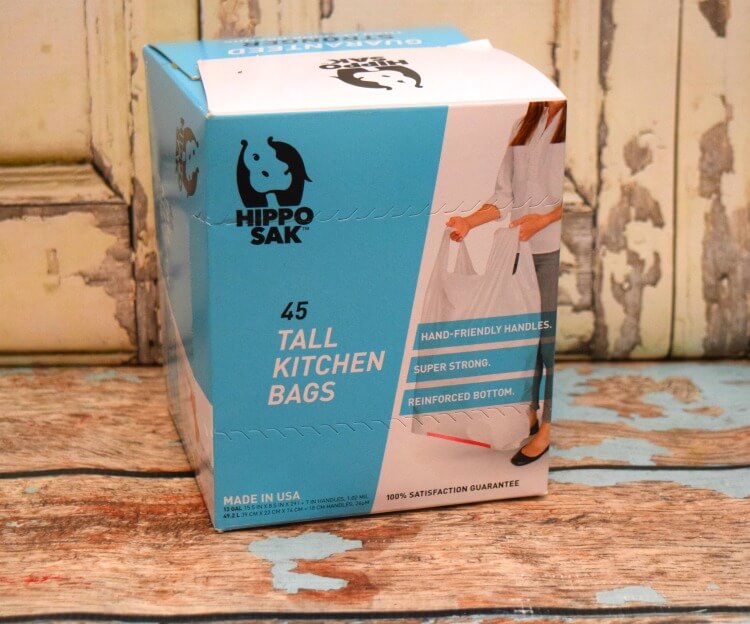 They are stronger than other bags, have a reinforced bottom to prevent leaks, holes, and tears, and they have handles!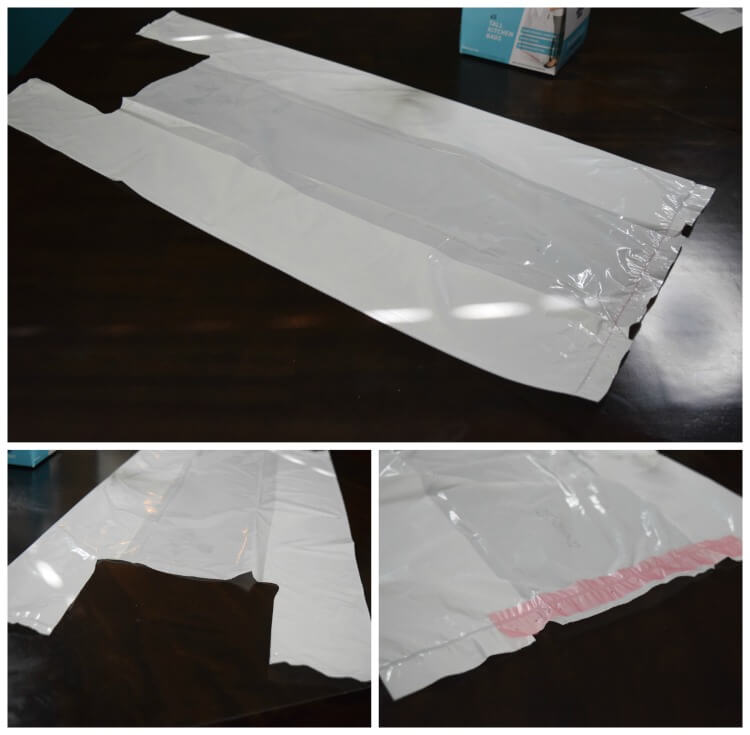 Those handles make them so easy I can even get my kids to take out the trash without much complaint.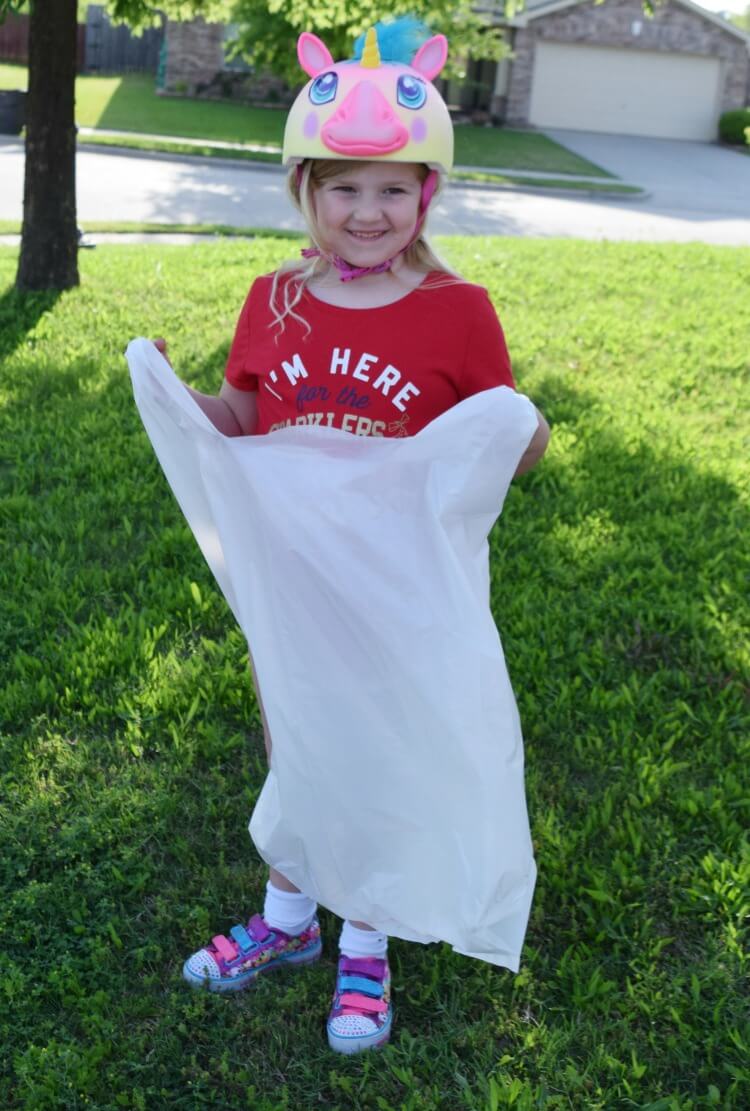 Being a big family of 6, we make a lot of trash, so we have put these trash bags to the test. These trash bags have been through the ringer. Even when I cut up a giant watermelon and tossed all the rind into a Hippo Sak, it did not bat an eye! No leaks at all!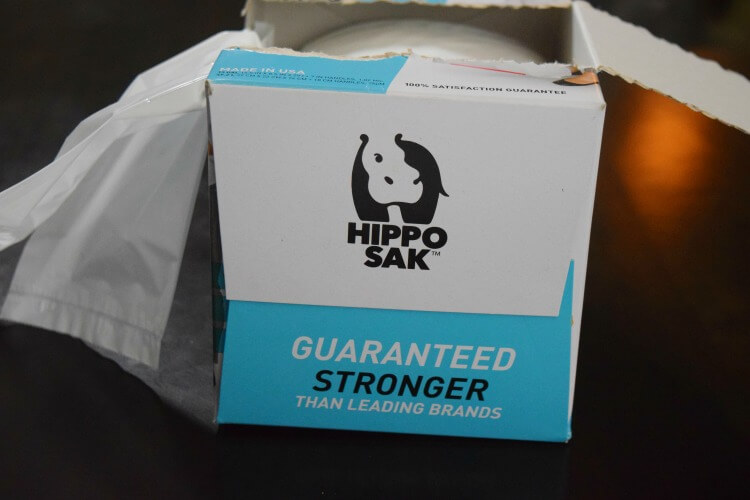 We decided to put a Hippo Sak to the ultimate test with it's super strength and make a DIY Trash Bag Kite with our 8 yr old.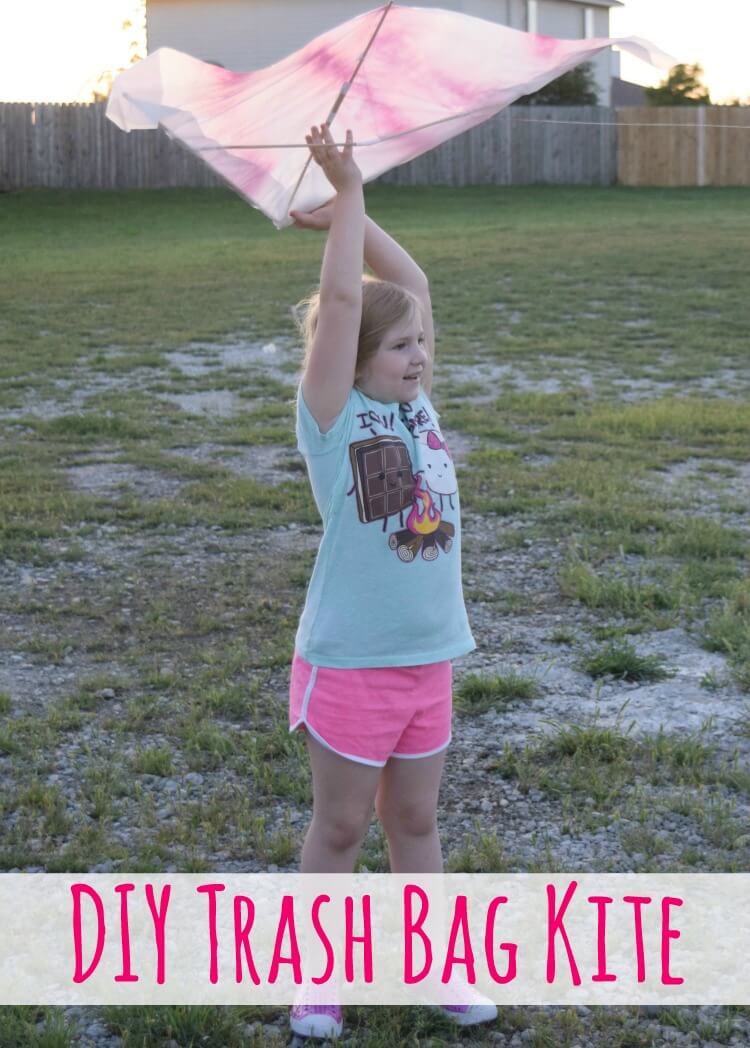 My husband is the super duper kite expert. He decided the best shape to fly was a Delta Kite, which is basically a wide triangle. It's very easy to make.
DIY Trash Bag Kite
Supplies:
1 Hippo Sak Tall Kitchen Bag
duct tape
invisible tape
kite string
scissors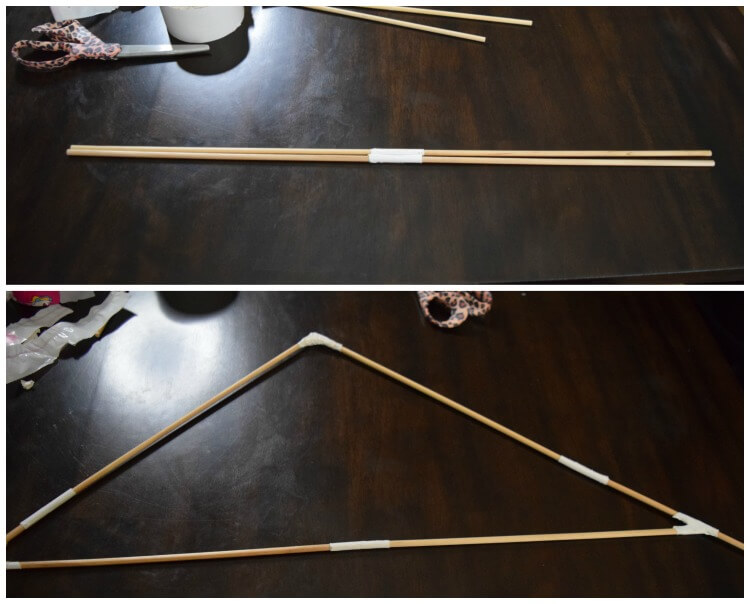 First, we duct-taped two 12 inch x 1/4 inch dowel rods together to make 2-ft long rods. We created 3 of these. Then, we formed them together to make a wide triangle with the sides stretching further down than the bottom side of the triangle. Next, we added a center 12 inch x 1/4 inch dowel rod that was duct-taped only to the very top point of the triangle as seen in the photo below. Next, we duct-taped an additional 12 inch x 1/4 inch dowel rods to each side for sturdiness.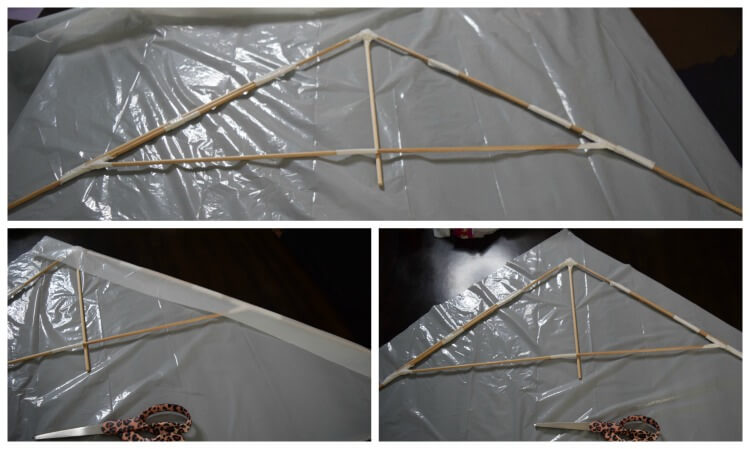 Then, we cut down one side of a Hippo Sak to form a sheet and then laid the triangle on top and cut the sheet down to 2 inches around the edge of the entire triangle. Next, we used invisible tape and folded over each edge around the dowel rods.
We also added small pieces of invisible tape down the middle dowel rod to attach it to the trash bag.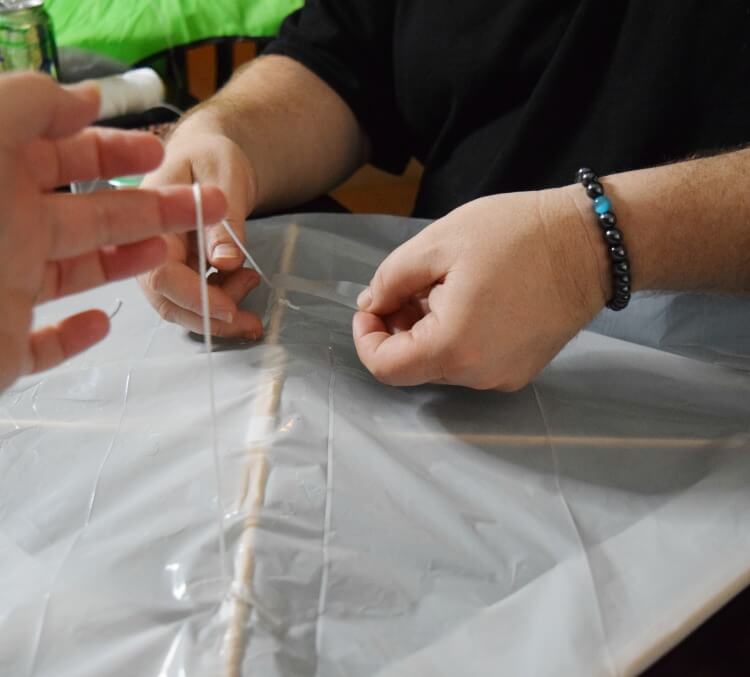 Next, we flipped over the kite to the trash bag side, and measured about 5 inches above and below where the dowel rods crossed in the very middle and poked small holes to insert a piece of kite string about 18 inches long and tie it off at each holes. Next, we added invisible tape over each of the holes to prevent tearing.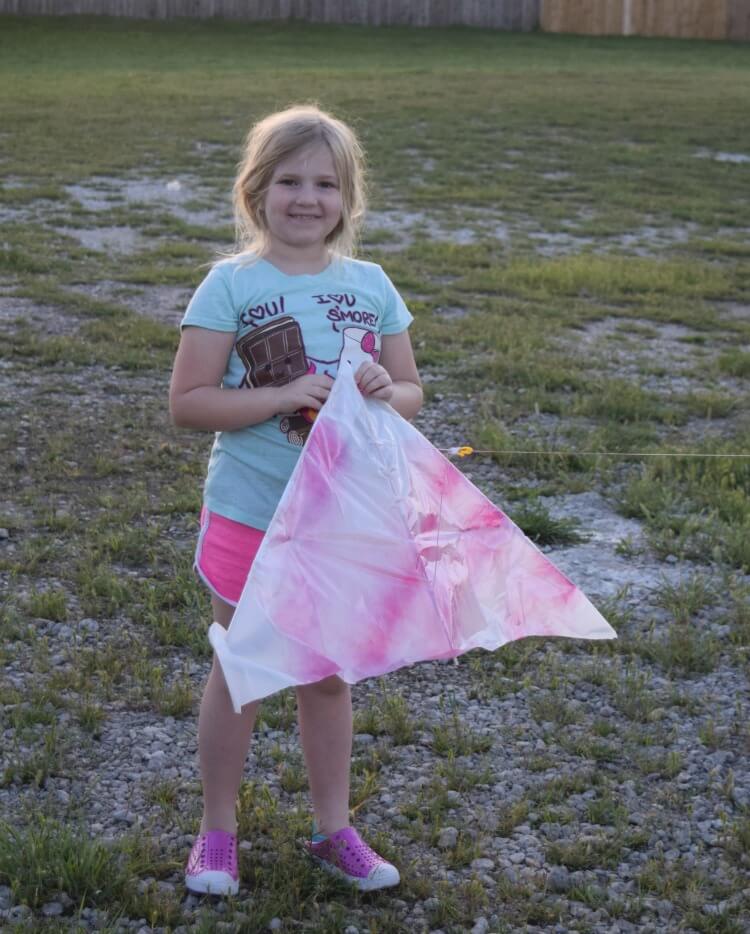 Then, we attached to the kite string to this small string and went to get ready!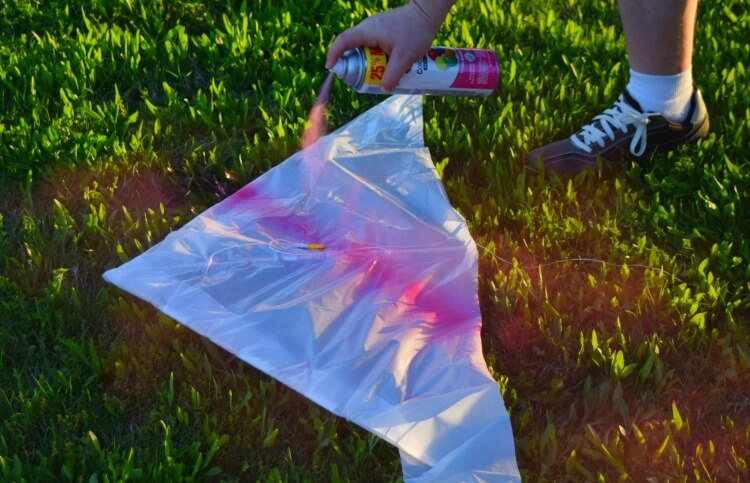 My 8 yr old wanted to add a little color, so we added some pink spray paint to the front of the kite before heading out to test its flight.
Next time we plan to do some fun designs all over the Hippo Sak with permanent markers before making the kite.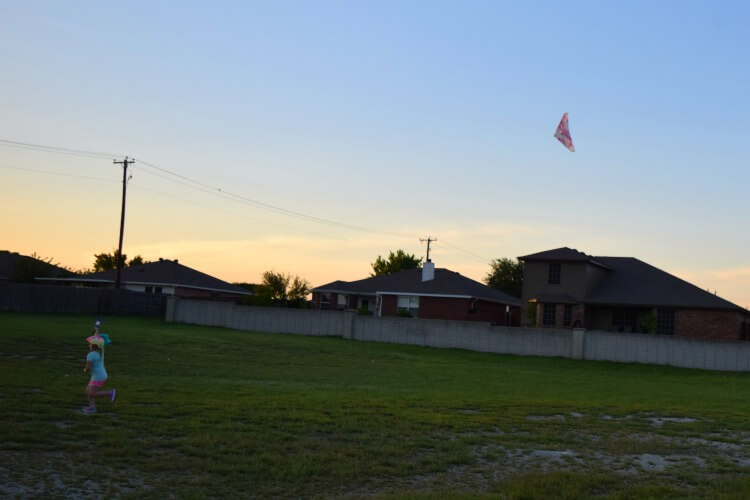 There was literally no wind as it had been storming for several days before hand. But, this kite was amazing!
It took flight immediately. We have no idea how, but it was probably because Hippo Saks are just so darn strong! Go get your own Hippo Saks & fall in love with trash bag, too! Find Hippo Saks near you or Get Hippo Saks on Amazon