Hi everyone!  Today I'm over at Buttercream Bakehouse sharing another fun and crazy dessert!  Today, I'm definitely bringing you a fun one!  It's Cotton Candy Fudge!
This recipe is super easy to make, and it tastes just like Cotton Candy!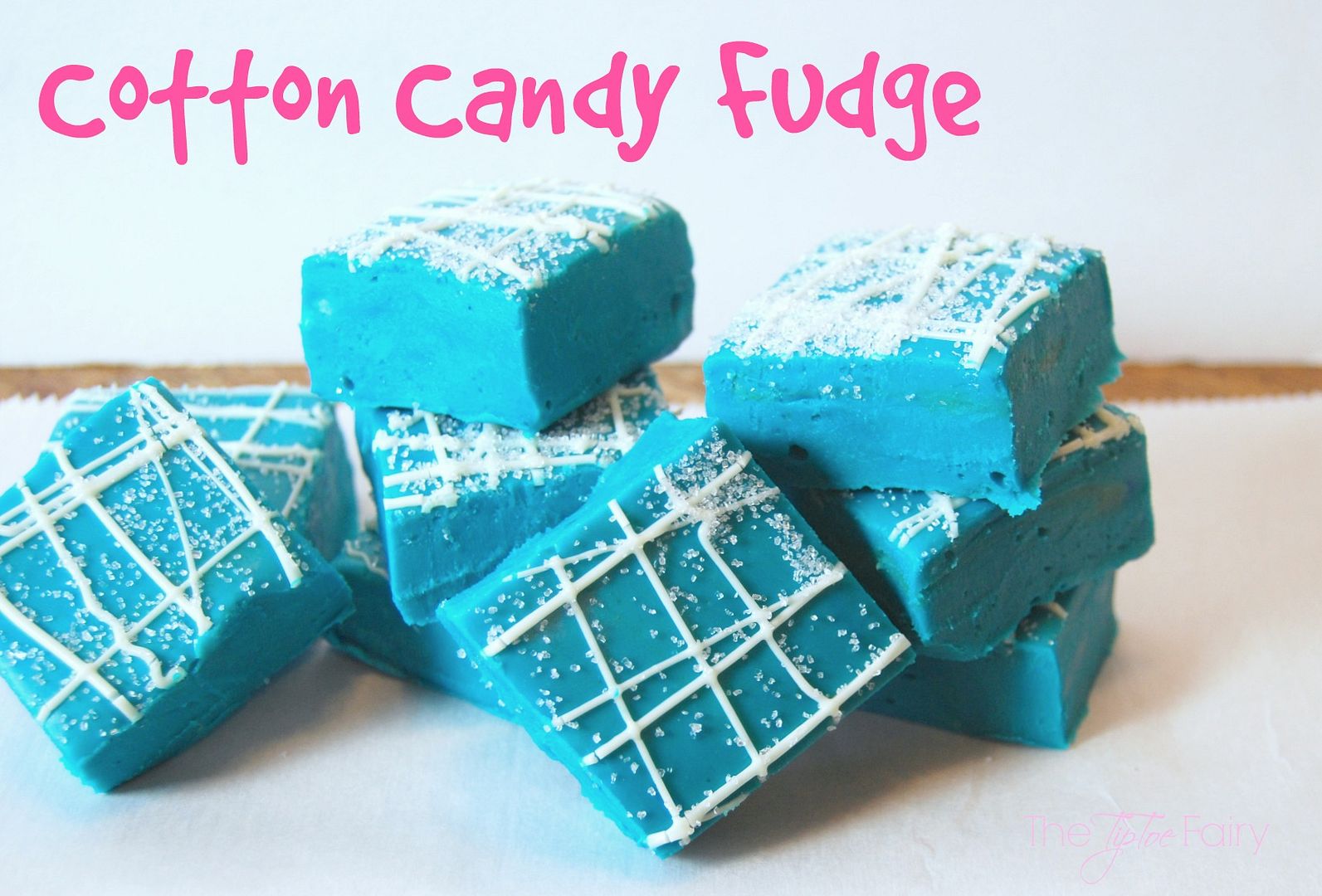 This is a perfect treat to serve at a birthday party or even a baby shower. It's also pretty popular at bake sales.  Kids will love the bright color and the taste.
Click here to check out the recipe!!