This is a sponsored post.
I love coming up with new ideas to decorate my home for Halloween. Usually I spend a lot of time decorating the outside, but this year I've been working on DIY inside decorations. I made this fun Letter Art for the ledge between my kitchen and living room using Skittles from Sam's Club.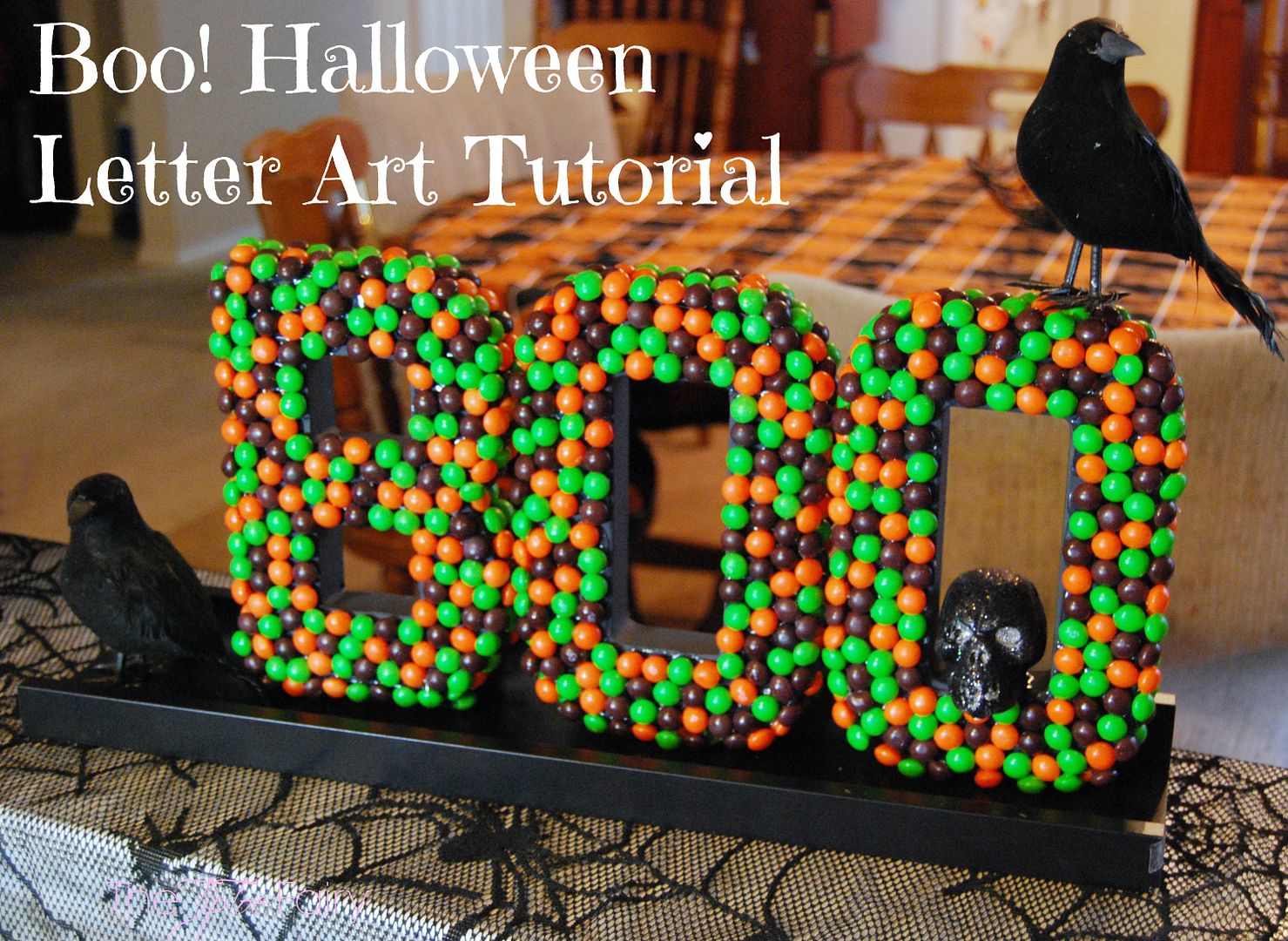 We don't have a fireplace with a mantle, so this ledge is where I usually decorate for things I'd usually put on a mantel. It's where we hang the Christmas stockings, and it's where I like to decorate for Halloween, too.
I had bought these paper mache letters to spell out BOO for a Halloween project. Then, I decided it would be fun to make the project out of candy! So, I opened all the packs of Skittles and sorted out the purple, green, and orange candies – which was a total bummer because those are my favorite flavors! 😉
I had a 2-ft black picture ledge that I had never hung on the wall. I thought it would work great with the letters so they wouldn't fall over after I covered them in candy. You'd be surprised how heavy they get when covered in Skittles. Then, I purchased some little decorations from the dollar store – black birds and the glitter skull – to complete the decoration. I just love it!
Are you ready to make this fun decoration? Here is an easy picture tutorial. Scroll down and you'll find the supplies and instructions.
Boo! Halloween Letter Art Tutorial
Supplies
Paper Mache letters to spell out BOO.
Black acrylic paint and brush
Skittles candies sorted into purple, green, and orange
Hot glue gun
2-ft picture frame ledge in black
dollar store Halloween decorations
Directions
Paint the letters black and allow to dry overnight.
Sort the Skittles into green, orange, and purple (Halloween colors!).
Begin hot gluing the Skittles in random colors all over the letters.
After letters are covered, hot glue each letter to the picture ledge on the bottom and at the back. Allow to dry.
Next, attach fun dollar-store decorations like blackbirds or glitter skulls, pumpkins, etc.
Then, add your display to the Halloween decorations on your mantle, nook, or ledge in your house!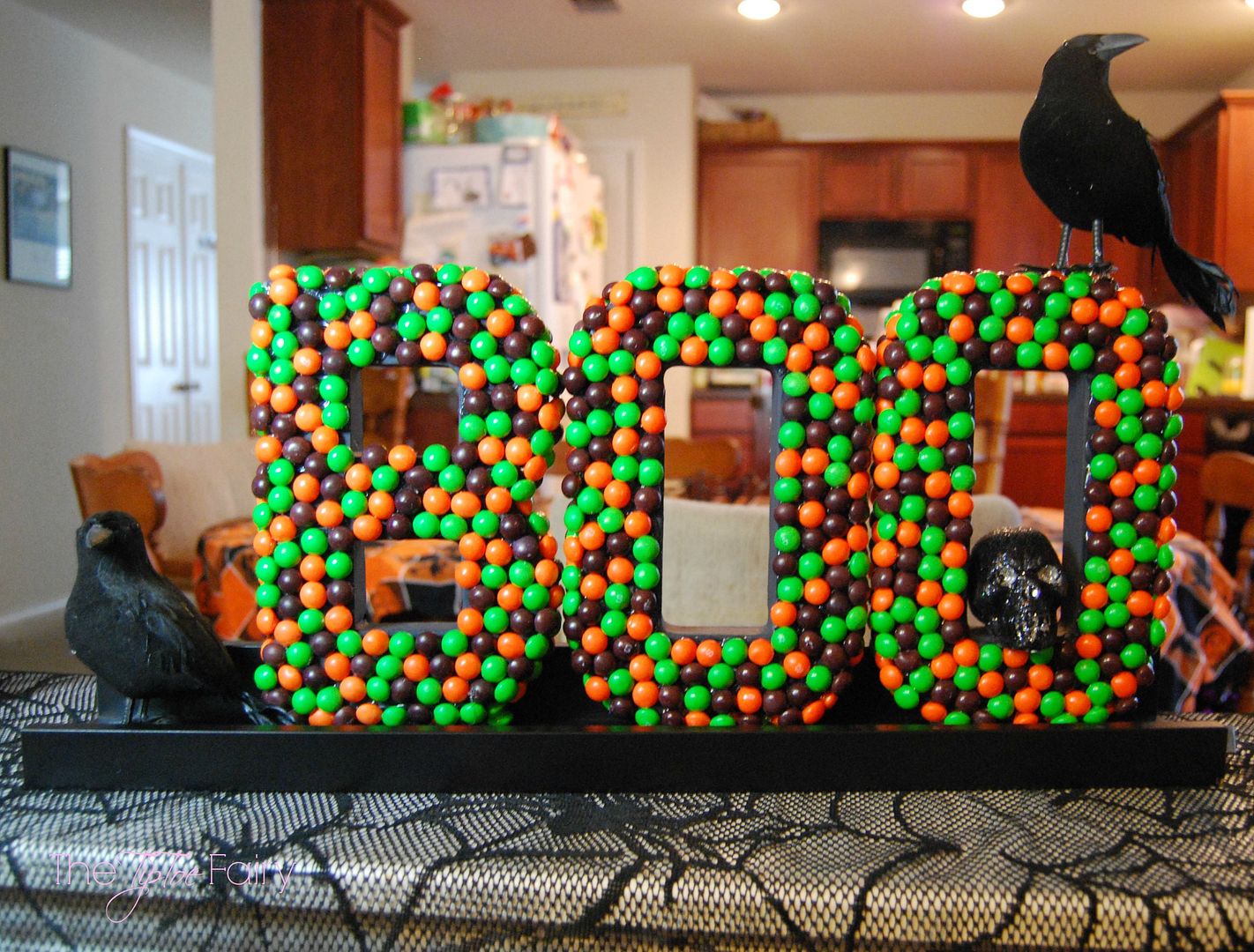 Let me know if you make this. I can't wait to see it! What other Halloween decorations do you like to DIY?