Now that Fall is fast approaching, I start dreaming up fall recipes. One of my favorite fall ingredients is apple. From apple pie to apple cider, I just love finding something new to make with apples or apple juice.  I think you're going to love this new cocktail I made for the Fall season — a Whipped Apple cocktail.
One of my favorite drinks is hot apple cider topped with whipped cream. I discovered my love for it years ago at Starbucks, but now I like to make my own. I just love that it tastes like I'm drinking apple pie!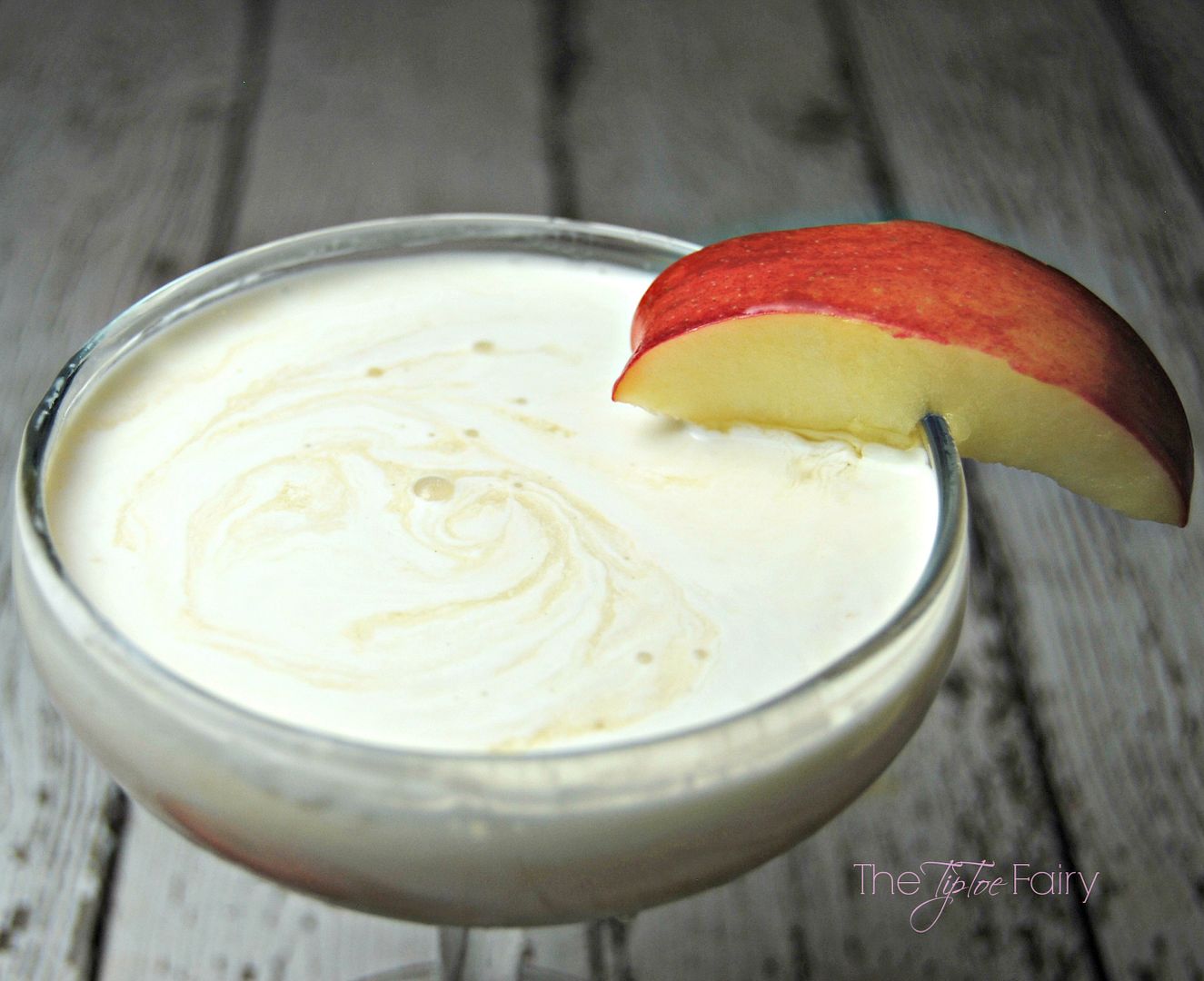 I have always loved apple juice since I was a kid.  When I'm pregnant, I crave it.  It's probably the only time in my life when you might find me standing with the fridge open guzzling it straight from the jug!  My favorite apple juice is the unfiltered freshly pressed kind.  It has such an amazing flavor.
It can be hard to find, but several grocery stores carry one from the makers of Simply Orange.  It's called Simply Apple.  It's in the refrigerator section.  Nectar of the gods!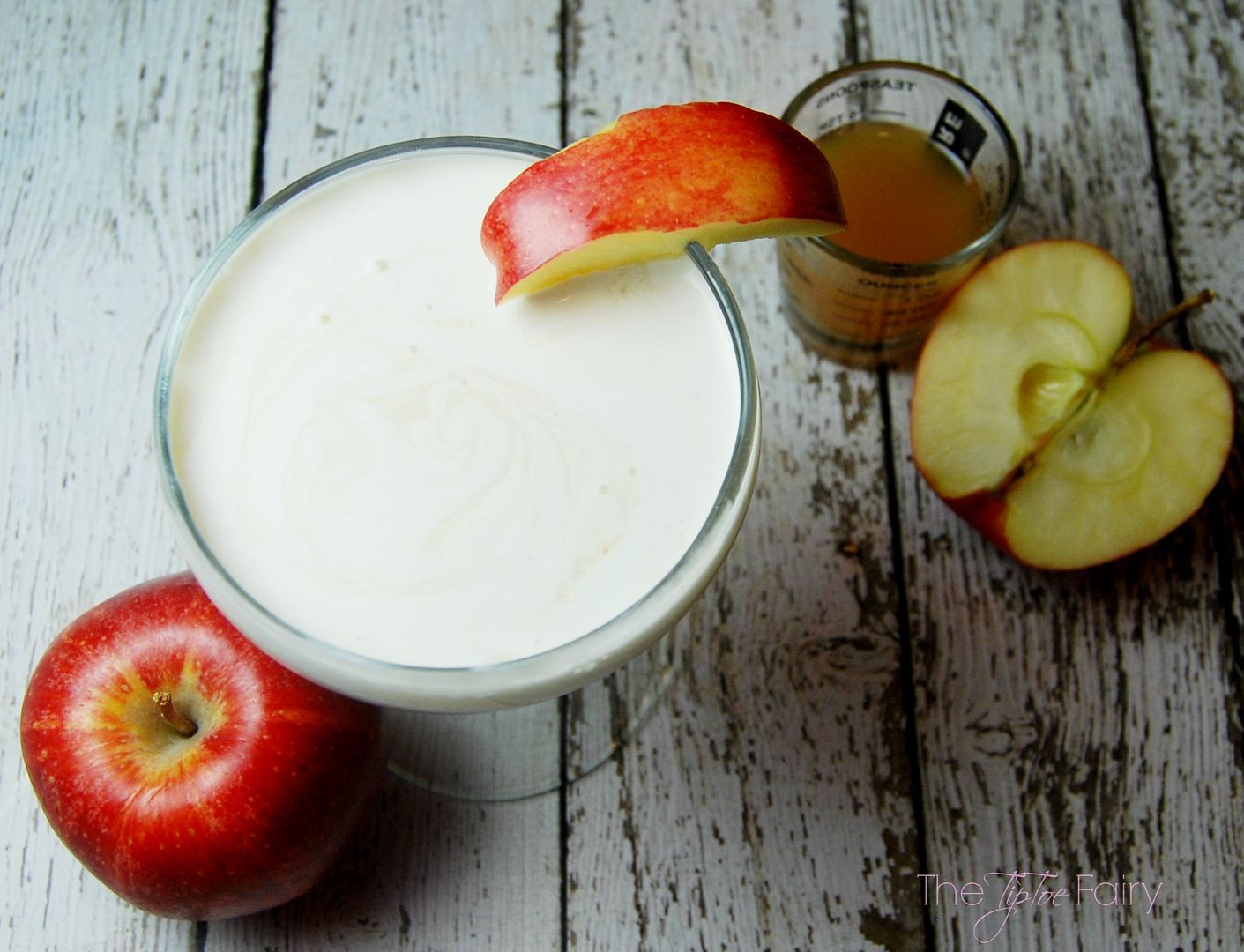 I decided to create a delicious Fall cocktail featuring my love of pressed apple juice.  I'm calling it a Whipped Apple since it has whipping cream and whipped cream vodka in it, along with pressed apple juice.
I don't like the taste of alcohol, and this does not taste like it.  It's so delicious! This cocktail is served cold, but it has a bit of warmth to it as it goes down.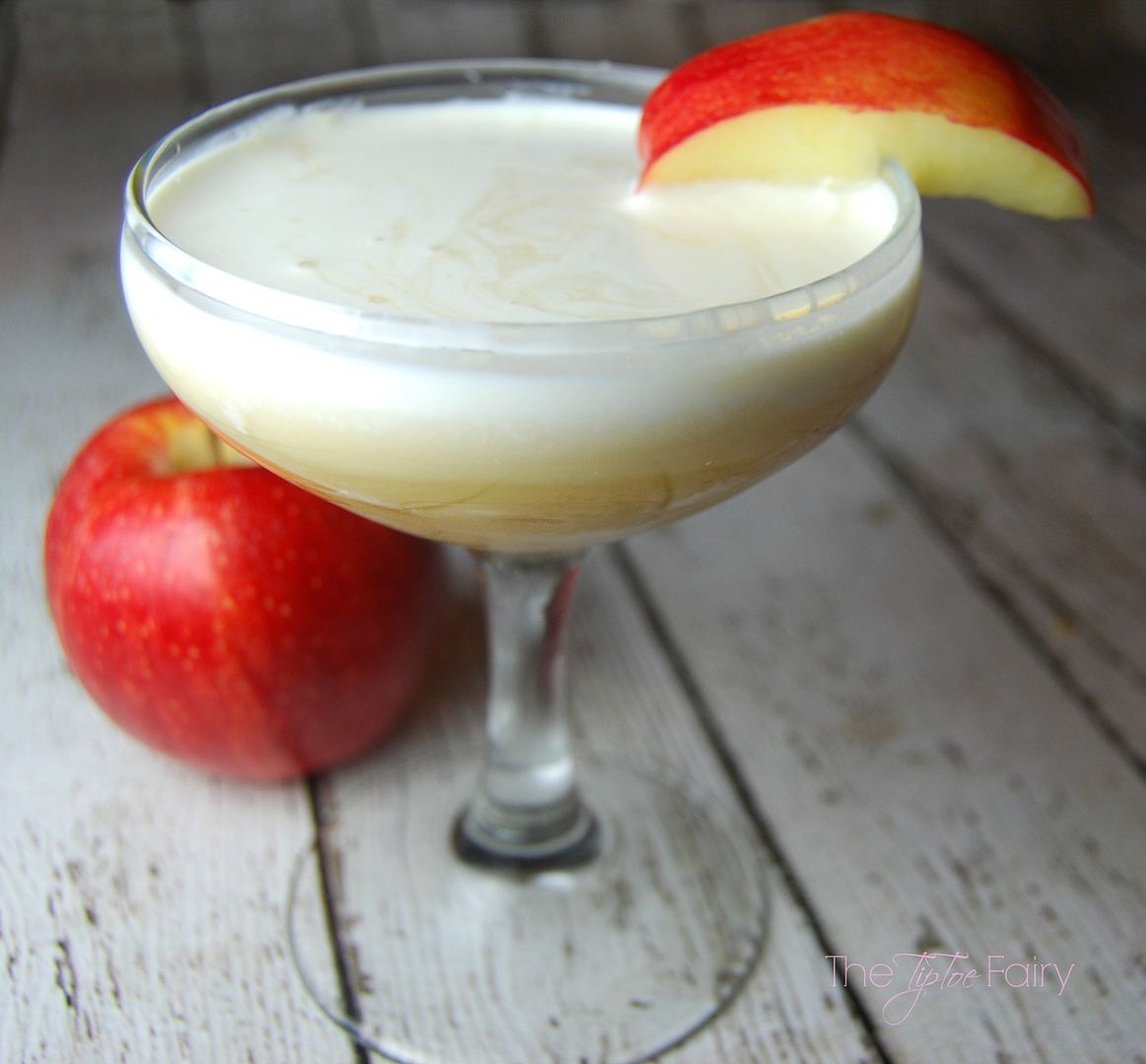 When making this drink, I do have one important tip. Add the whipping cream first.  If you don't, it will look like a yucky curdled mess.  I've found if you add the whipped cream, then vodka, and then swirl in the juice, it looks just gorgeous!
This would be a perfect drink to include in a Fall or Harvest themed party or even a Fall wedding. Nate and I married in November, and this would have been a great drink to add to the party.
Ingredients
2 3/4 oz unfiltered, pressed apple juice
1 oz whipping cream
3/4 oz whipped cream vodka
apple slices for garnish
Instructions
Pour ingredients in this order:

Whipped Cream
Vodka
Apple Juice

If you add the whipped cream at the end, it will give it a curdled look. But, if you add it first, it ends up giving a beautiful swirly look to the drink.
7.6.8
109
https://thetiptoefairy.com/whipped-apple-cocktail/
What's your favorite Fall cocktail?