This is a sponsored post written by me on behalf of Rug Doctor. All opinions are 100% mine.
Between three kids and a dog, our carpet can get so dirty! I cringe if someone has to stop by, and I haven't had time to clean the carpets. We have light-colored carpet that shows everything!
When I rent the Rug Doctor, I always ask for the cleaning solution for pet odors. It works well on stains left by our dog and the kids, too.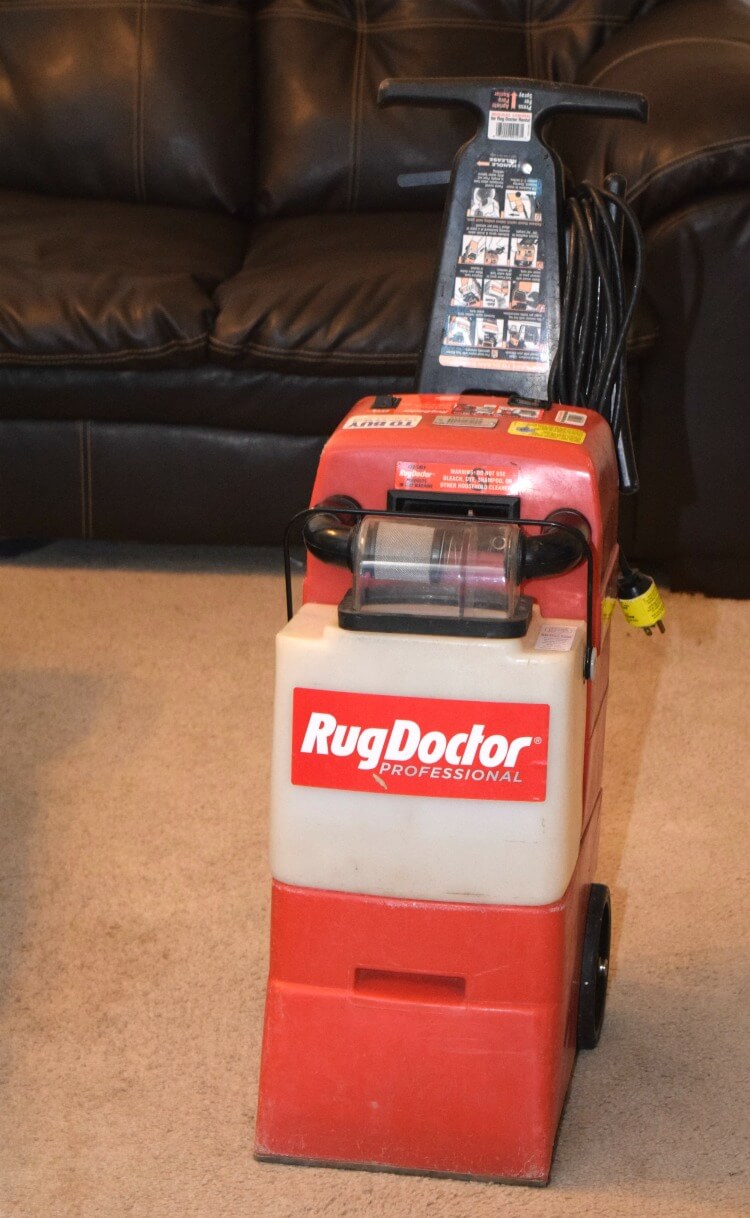 It's always amazing when we finish cleaning the carpets with Rug Doctor. You can see the before and after below. When we finish, the floors look so clean and brighter, and it's almost like they are practically new again. I always make sure we clean the carpets before we have a get together like during the Christmas holidays.
Here are my tips for getting the most out of your carpet cleaning to make it last through the holidays: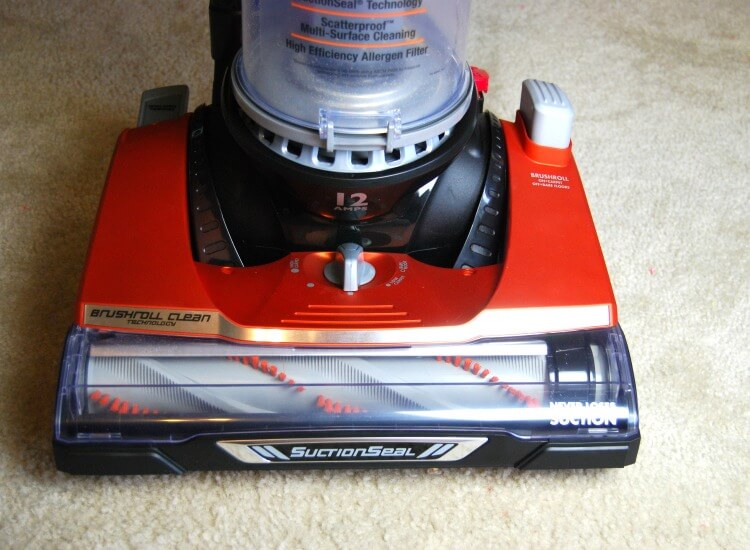 #1 Make sure to vacuum really well before you use the carpet cleaner. This takes up a layer of dirt that you won't need to clean with the carpet cleaner.
#2 Use a spray stain remover and apply it to the really stained parts of your carpet. I have found if I have a stubborn spot, I will spray it several hours before I plan to clean the carpet and let it completely dry. When it's time to use the carpet cleaner, it always seems to get the stain right out when I do this.
#3 Also use a stain remover to clean up messes in between carpet cleanings as quickly as possible.
#4 Keep everyone off the carpet until it's completely dry. We tend to clean the carpet and then get everyone out of the house for a few hours to a movie or something fun.
#5 Take your shoes off before going onto the freshly cleaned carpet. The less dirt you track in, the longer your carpet looks lovely for all those holiday parties!
When you're ready to get cleaning for the holidays, you can rent a Rug Doctor from any of their 40,000 locations nationwide. Find a rental location near you.
Not only can you rent, but you can also purchase Rug Doctor machines like the Deep Carpet Cleaner and Portable Spot Cleaner online at places like rugdoctor.com, amazon.com, or at other retailers.