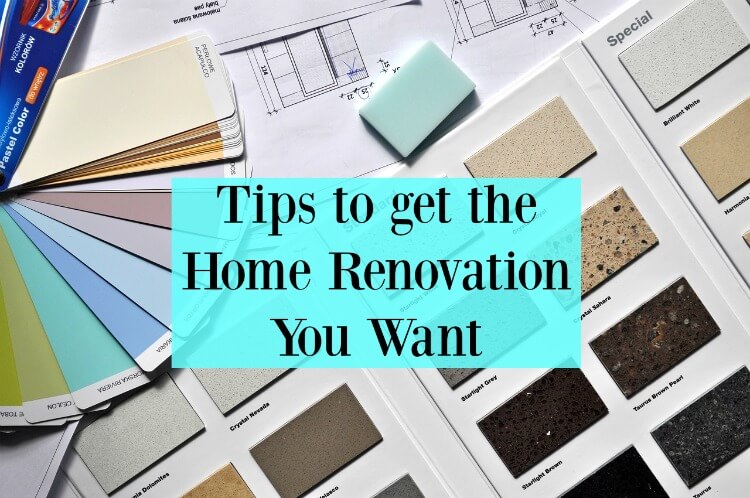 Even though we are homeowners, how we got our home was rather scandalous. My husband was married before, and she got the house. She was required by the divorce decree to refinance his name off the mortgage. She waited until the exact date of deadline on the divorce decree to remove his name and instead abandoned the house, tried to give it back to the bank, and filed bankruptcy.
Unfortunately, that doesn't work when another person's name is still on the loan. Thankfully, we had accrued some serious savings because we were planning on buying a house ourselves. So, we were quickly able to pay the back mortgage payments and move in. I jokingly called it our "free" house.
While it wasn't the home of my dreams, it's a pretty nice house with 4 bedrooms and two living areas and an amazing master bathroom with a garden tub and glassed in shower. But, there is some remodeling we want to get done.
When we were renting a house previously, I loved that the entire house was tiled with no carpet. It was amazing for our allergies, so that's one upgrade we want to make to this home. Plus, with a soon to be family of 6, we require buying items in bulk, and I so want to remodel the kitchen and have a walk in pantry that could hold a small freezer. One other thing we really want is an upgrade to the laundry room. Right now it's very small with just a small high shelf I can't reach. I'd love cabinets above the washer and dryer for added storage.
When deciding on remodeling your home, there's a few things you need to do:
#1 Do the research and make sure there is something that can be done.
Decide what are wants versus needs. What are things that really need to be done versus what are your big crazy dreams for your home.
Can you do some or all of it yourself? After talking with friends who have done their down flooring, and they are not remotely close to being DIYers, we are really considering doing most of that part ourselves.
Check with HOA requirements and local zoning requirements. With our HOA, some remodels are just not allowed to maintain the desired uniform look, and all of them have to be approved. We had to get approval to replace our fence with the exact same type of fencing.
Will it be worth it? In addition to the cost, will it add value to your home? Will you be able to sell your home for more than doing the remodel? Or will it add aesthetic value for you?
#2 Get Estimates. Now it's time to get estimates. Make sure to get at least three estimates before making a decision. When we hire a contractor, I always make sure they are bonded and insured and have references from happy customers that I can verify. Always check the Better Business Bureau for complaints. We have become extra cautious about this step as we've had a couple of shady contractors in the past.
#3 Set a budget. Make sure your budget includes an emergency fund if something unexpected pops up during the remodel. Are you saving up to pay cash out of pocket? Or are you considering financing all or part of your renovations? You might consider a Home Equity Loan.
Just by visiting capitalone.com/home-equity you can get your own customized rate offer and estimated loan amount – with no impact to your credit score, even before you begin the application process. It's simple and there's no application fee or closing costs
Whether you're remodeling your home or consolidating debt, Capital One is here to help with simply smarter tools that help you choose the right option for your situation. While I have not used Capital One's services, we are seriously considering using them in the future for our upcoming remodel.
I was selected for this opportunity as a member of CLEVER and the content and opinions expressed here are all my own.