It's been awhile since we've gone out to eat. I definitely miss going to a nice steakhouse and having someone else make me a big juicy steak. One of my favorite things about going out for steak is the Steakhouse Butter.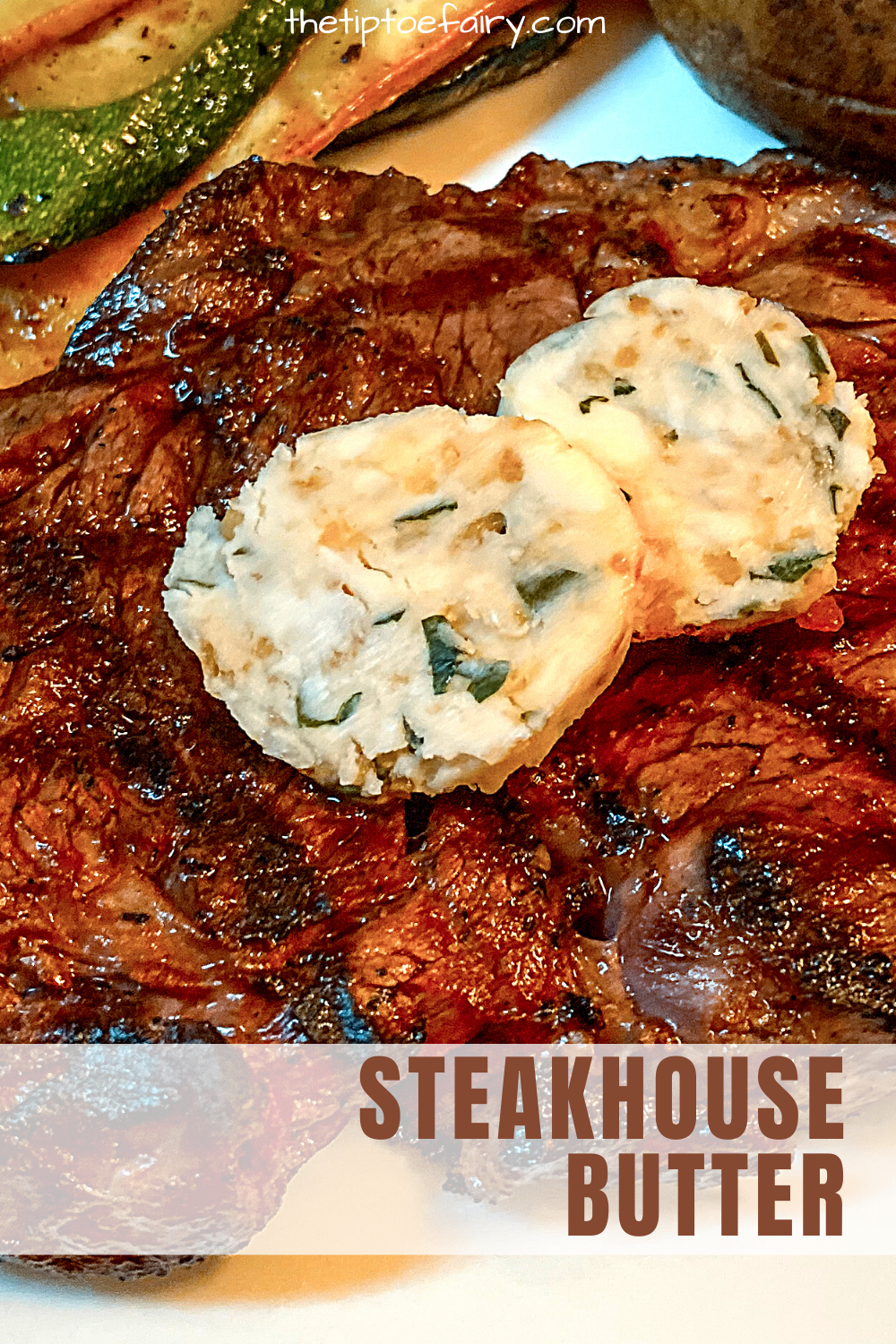 Have you ever had some? It's usually some kind of garlic butter and has a bite to it, and it makes steaks taste amazing!
With meat being harder and harder to find, I've been saving some steaks in the freezer for a little while. But, I pulled them out for a little going away meal since my oldest daughter was going back to college.
Most colleges aren't doing anything in person classes right now, but my daughter is getting her bachelor's degree in nursing. So, they have to go to the lab to learn skills.
Her school is having everyone live in the on-campus apartments, one person to one apartment. No dorms are open since there is no dining halls open. It's mainly nursing students, since they are pretty much the only people who need to be on campus.
What is Steakhouse Butter?
Steakhouse butter is a compound butter, and compound butter is basically butter softened to room temperature and mixed with fresh herbs and spices then rolled tightly with wax paper and refrigerated to get hard again. Then, it's just a matter of slicing it and serving it with various foods.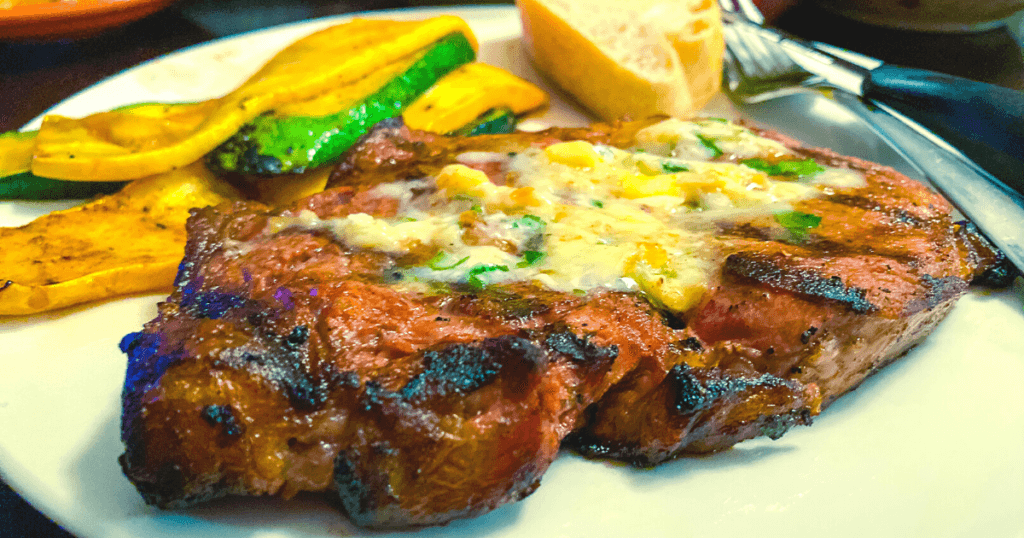 My steakhouse butter has become famous in this house. It is a garlic butter with a little added bite — which is Worcestershire sauce. It gives the butter a savory taste that you will love.
How do you make Steakhouse Butter?
Soften a stick of butter to room temperature. Then, just mix salt, garlic, Worcestershire sauce, and parsley into it. When it's all mixed, I transfer it to wax paper and roll it up. Then I twist the sides to make it a tube.
If you're in the middle of making dinner and realize you want some steakhouse butter, don't fear! You can totally soften the butter quickly in the microwave. Just microwave the butter 6 seconds on each side. By the last side, it'basically room temp soft, and you can mix the ingredients together.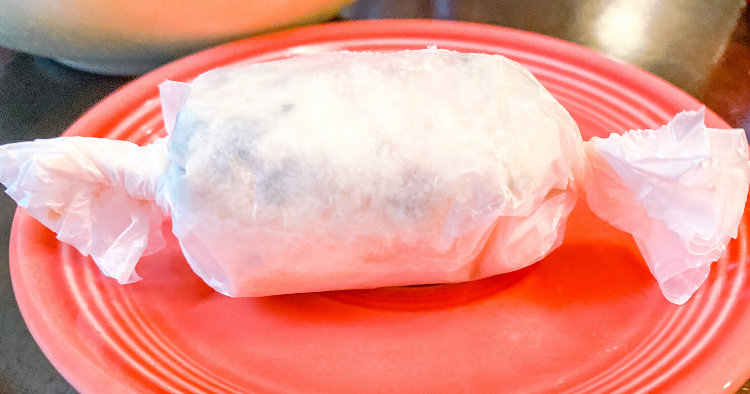 How do you serve Steakhouse Butter?
I have found this butter is much better served hard. A slice on a hot steak to just melt over it is to die for! It's also really good on chicken or pork, and even veggies! We had grilled zucchini from our garden when I made this for steak night, and I put the steakhouse butter over the zucchini, and it was heaven to eat.
I rarely prepare ahead of time, so I'm usually the one microwaving the butter to soften it. Then after I've turned into steakhouse butter, it's still soft. But….I found if you wrap it up and put it in the freezer immediately while you finish dinner, it will be hard in about 10 minutes or so.
More Sauce Recipes
Yield:

1 stick
Steakhouse Butter
Additional Time:
30 minutes
Ingredients
1 stick of unsalted butter
1/2 teaspoon Worcestershire sauce
1/4 tsp salt
1 heaping teaspoon minced garlic
1 tablespoon chopped parsley
Instructions
Combine all the ingredients.
Mix thoroughly.
Roll in wax paper.
Refrigerate for at least 30 minutes.
Come Join Us!
Liked this article and want more? Follow along on Instagram, Facebook, Twitter, Pinterest, TikTok, and YouTube!
Come over and join us on Facebook in the group Recipes, Crafts, and more with TipToe Fairy or Sewing and Crafting with The TipToe Fairy!
Visit Our Other Blogs!