This shop has been compensated by Collective Bias, Inc. and its advertiser. All opinions are mine alone.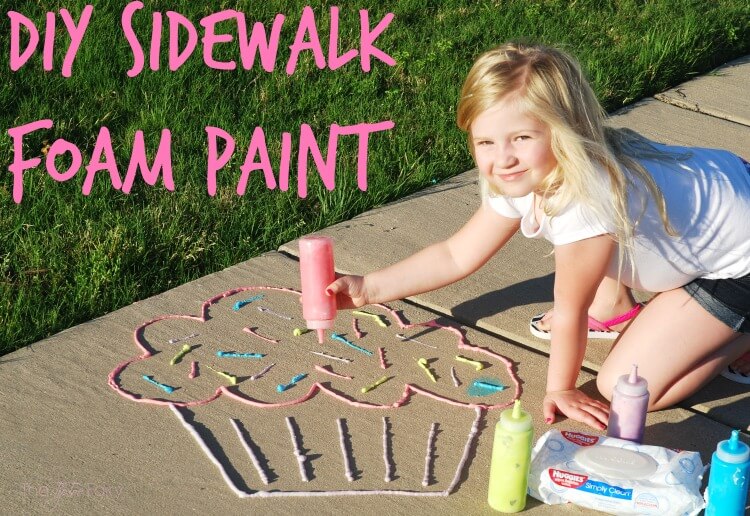 Way back when my kids were babies, I loved Huggies wipes. They were always the thickest and softest wipes. Now that they're all big kids, we still love Huggies wipes for easy clean up. I keep a package in the car all the time, and they help us clean up all kinds of messes like the many times my 6 year old gets herself stuck feet first in the mud at the local fishing pond.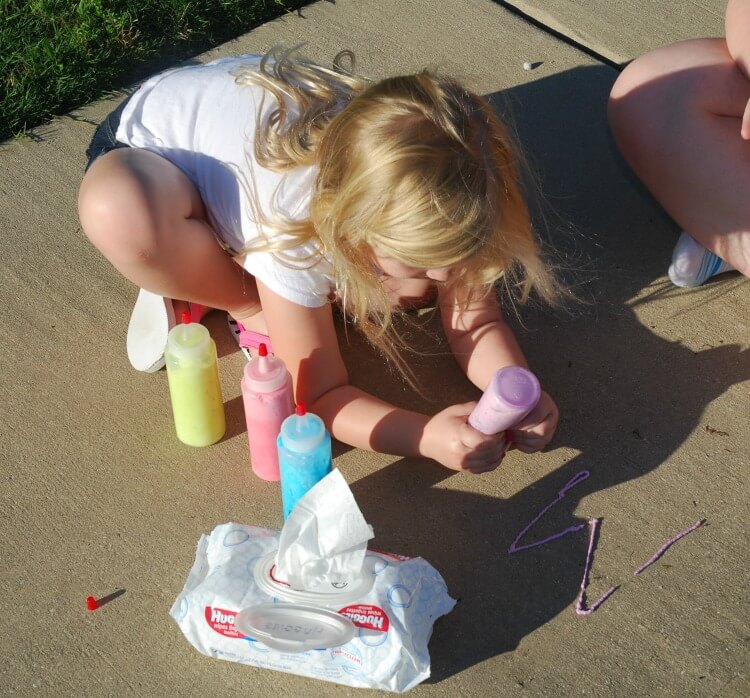 Today I have a super fun DIY your kids are going to love, and it's easy clean up, especially with Huggies wipes. You probably have these ingredients around the house, and you can whip up a batch of DIY Sidewalk Foam Paint in no time.
Make sure to check out my FREE Tip & Tricks with all your questions answered about this fun DIY Sidewalk Foam Paint! Click on the image below to grab your free Tips & Tricks!

DIY Sidewalk Foam Paint
Supplies: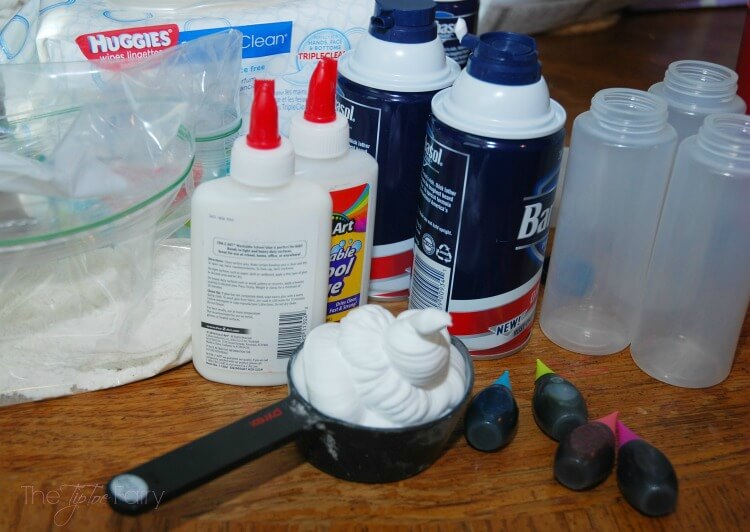 I like to put it in squirt bottles for sidewalk painting so it's a little easier to control, but you can keep it in sandwich-sized zipper bags and still paint just fine. You can also put it in small cups or bowls so the kids can paint with it on paper, too.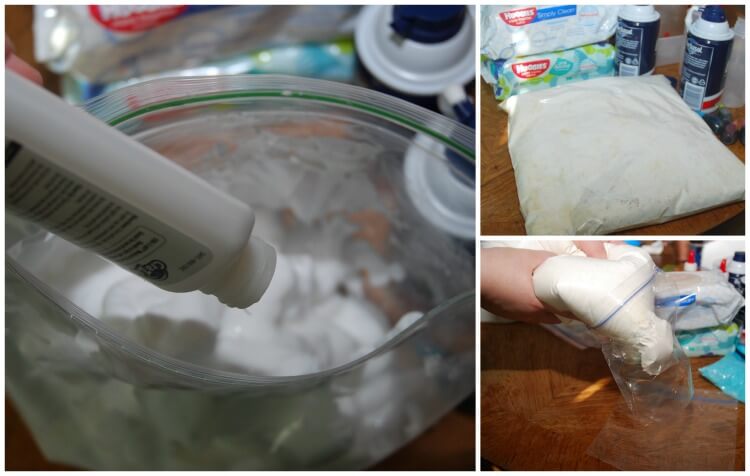 1. In a gallon-size plastic zipper bag add 1 cup of flour.
2. Pour both bottles of washable school glue on top of the flour. Make sure it's washable for easy clean up!
3. Spray about 4-5 cups of shaving foam into the bag. At first I attempted to measure it in a measuring cup, but it was ridiculous trying to get it out of the measuring cup. So, after the first cup, I just eyeballed it.
4. Close the bag and knead it for a few minutes until everything is totally mixed.
5. Snip one corner of the big bag and squirt into sandwich-sized plastic zipper bags to divide it up per color. I went with four neon food coloring bottles, so I divided it up into 4 smaller bags. One each of blue, purple, pink, and green.

6. Add 10 drops of one food coloring to each bag.
7. Knead each smaller bag until color is throughout all the bag.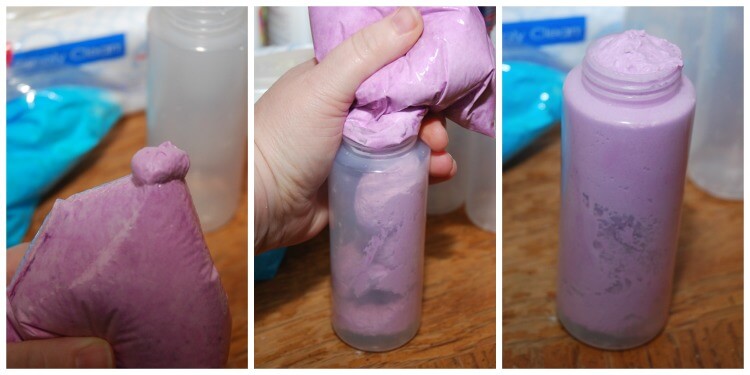 8. Snip off the edge and squirt it into plastic squirt bottles. Or you can be frugal and just paint with the zipper bags. If you keep it in the bags, just snip off a tiny corner, so it doens't come out too heavy.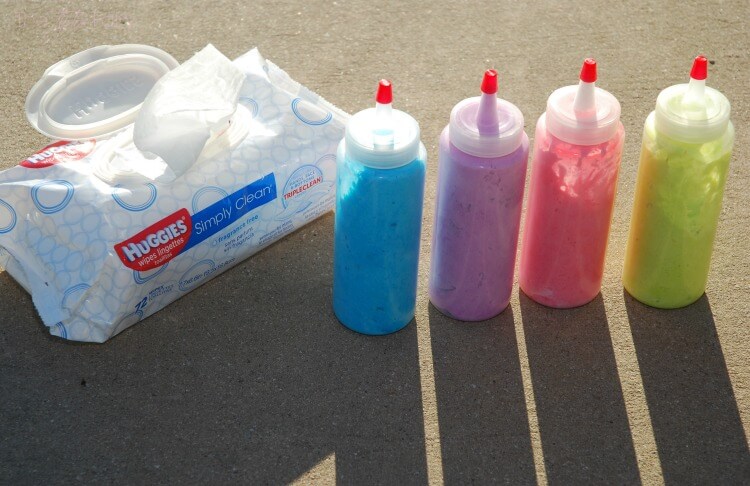 We headed outside to play. I think my teenager had more fun than the younger kids.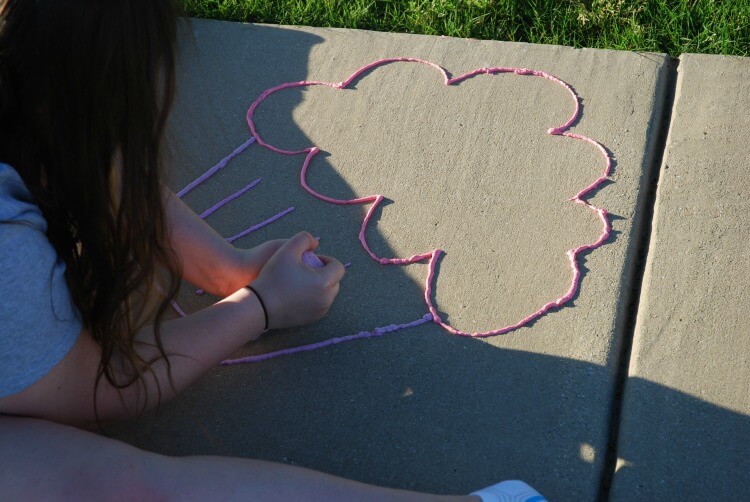 She made a cupcake and let her little sister help put on the sprinkles.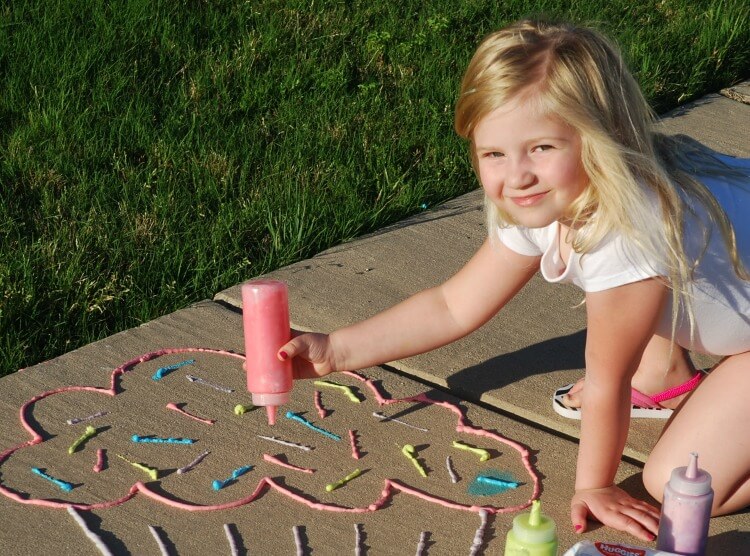 They had so much fun. It got them away from the television and video games. We stayed outside for hours until it was too dark to see to paint. As an added bonus, it easily washes off the sidewalk or driveway with water.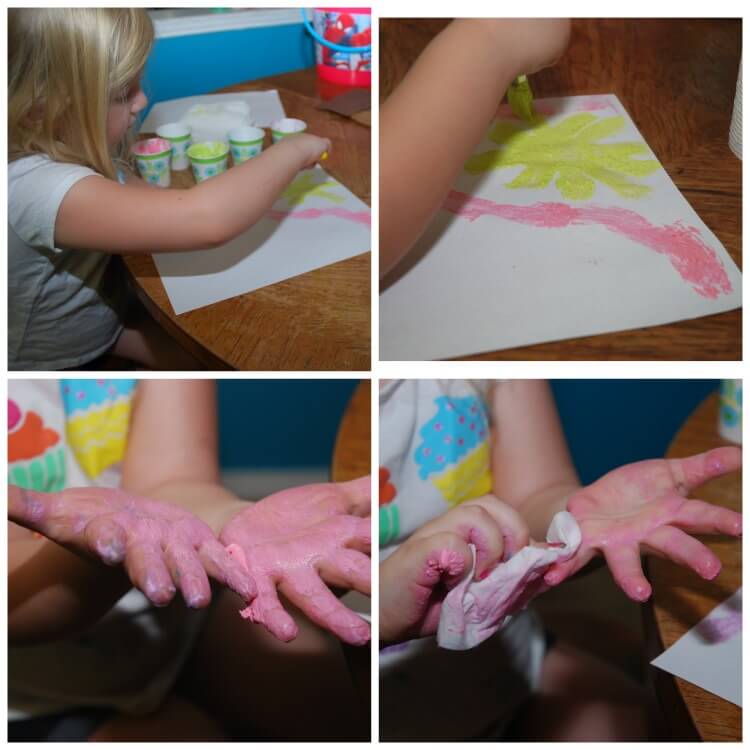 When it was too dark to play outside, I put the last of the paint in some little bathroom-sized cups, and my 6 year old painted her heart out. She decided to move to finger painting after a little while, so when she was done it was all over her hands.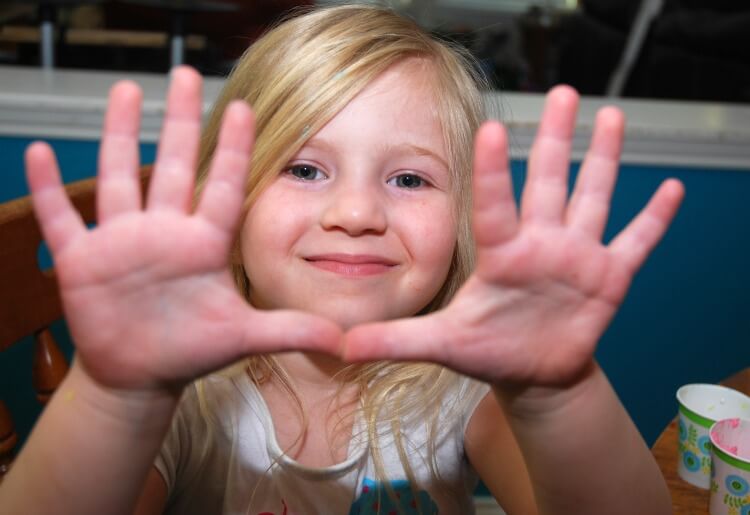 Huggies Simply Clean got her hands totally clean! She was so proud she was able to clean her hands up all by herself.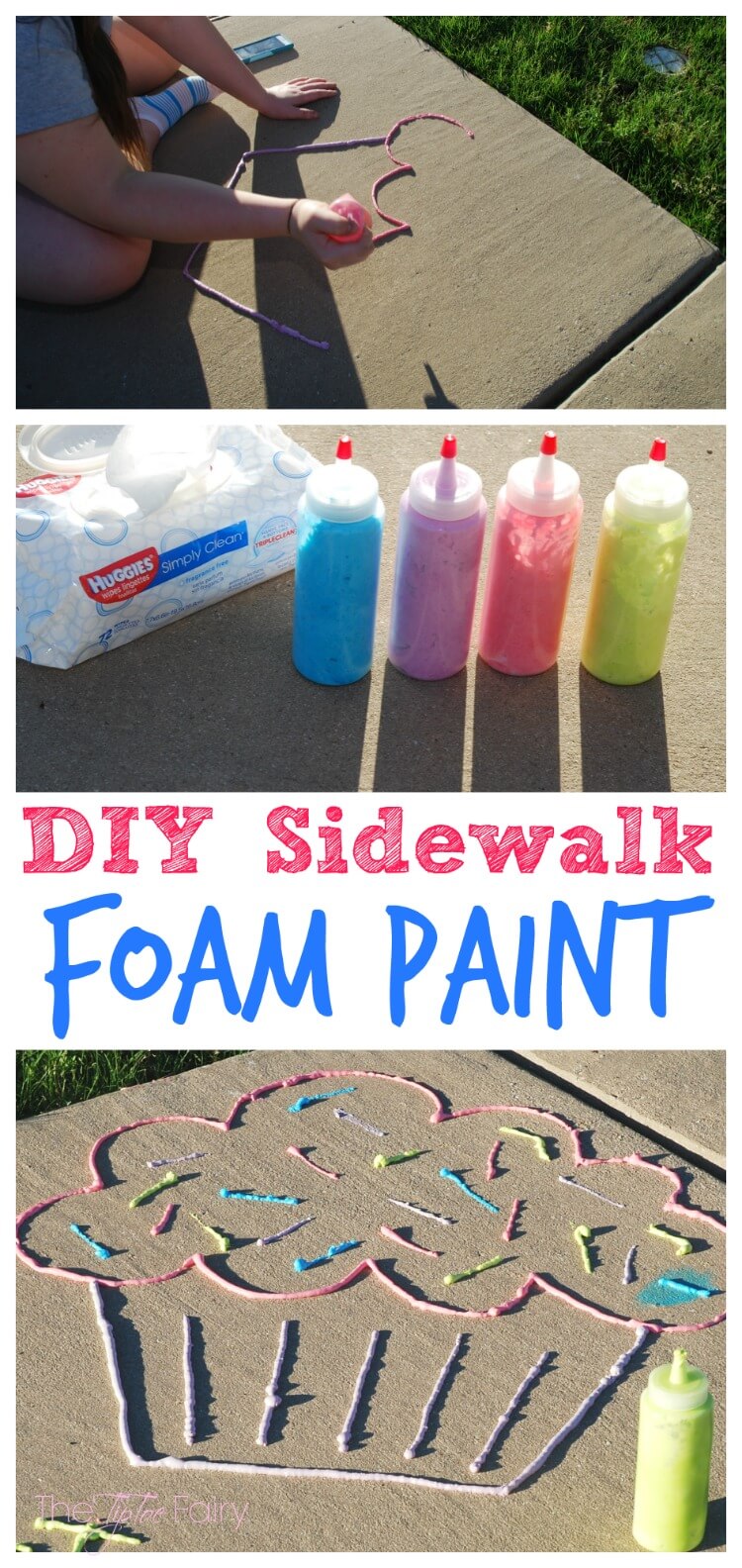 What kind of messes do your kids get into?
Check out my FREE Tip & Tricks with all your questions answered about this fun DIY Sidewalk Foam Paint! Click on the image below to grab your free Tips & Tricks!

Looking for more ideas to do with the kids? Check these out: