Next time you're at Sam's Club, make sure to grab some Tyson Chicken Nuggets in the freezer section, and you can make this super duper easy Chicken Nugget Pizza! With a 5-lb bag, you can feed everyone, and since they're already fully cooked, it'll take just minutes.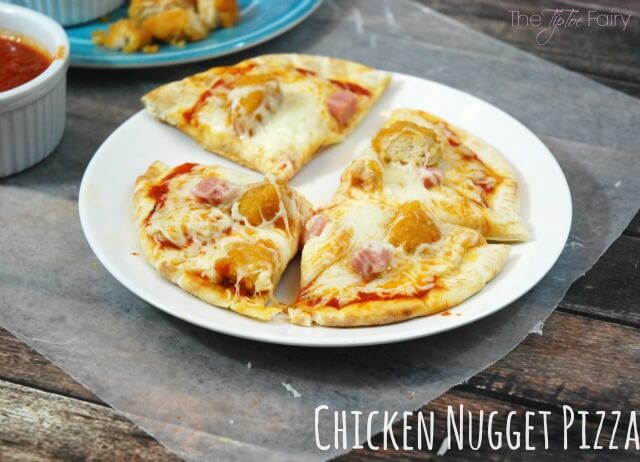 Not only are they made with 100% all natural ingredients, they also are great to feed the whole gang! I always keep a bag in the freezer because they're such an easy finger food that kids love.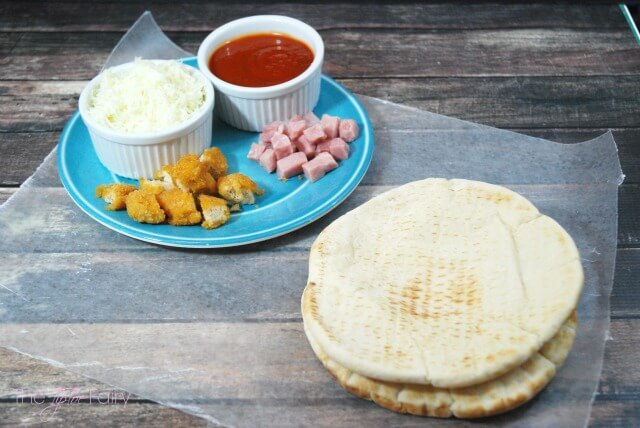 My husband and I grew up watching the classic Peanuts movies. I remember when they'd advertise them on tv, and my brother and I never wanted to miss them. Now, I can share them with my kids any time. Before the new movie came out, we had a little movie marathon with some of those classic Peanuts movies.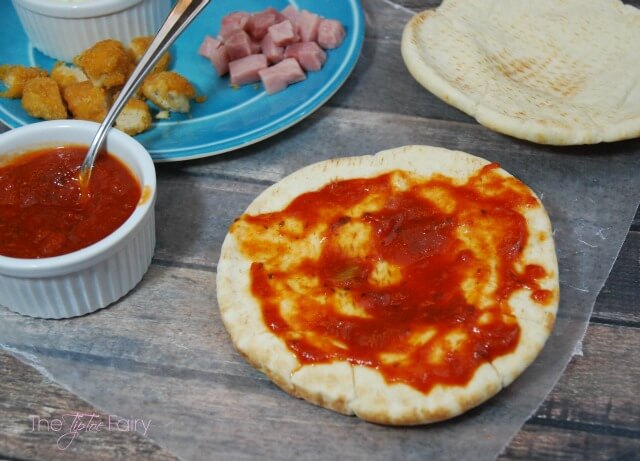 One of those nights, I made Chicken Nugget pizza. It sounds a little weird, but my family loved it. I got the idea from seeing a Chicken Cordon Bleu pizza. It has cut up pieces of chicken breast and diced ham along with alfredo sauce. Our version uses the traditional red sauce.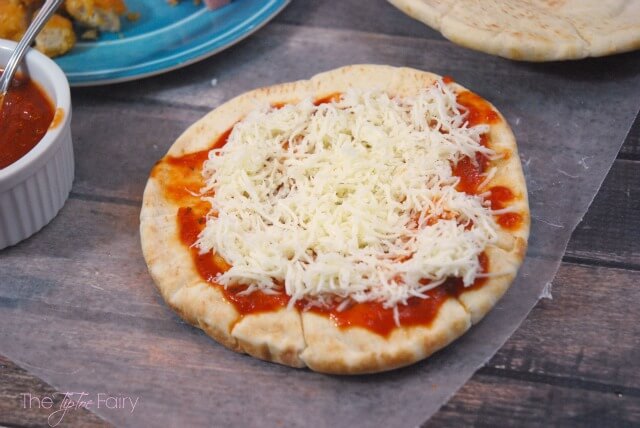 One way to get the kids to eat is to let them make it themselves. My 5 year old will eat like a bird, but when she gets to make her own food, she eats everything. She helped make the Chicken Nugget pizzas and ate an entire one herself.
I heated up the nuggets, which takes just a minute since they are already fully cooked. Then, I cut them into bite-size pieces.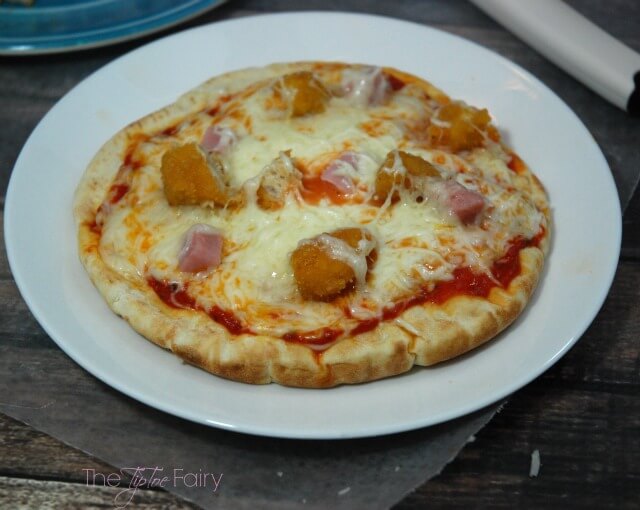 We used pita bread for the crust. I set out all the ingredients like the chicken nuggets, diced ham, and mozzarella cheese, so everyone could make their pizza easily.
Once the pizzas were made, I just zapped them in the microwave and then sliced them up. What could be an easier dinner? Here's a little video on how we make them:
More Kid Snacks
Yield:

5
Chicken Nugget Pizza
Have your kids help make a chicken nugget pizza, and they'll eat their dinner!
Ingredients
1 package of pita bread
1/2 cup spaghetti sauce
8 oz mozzarella cheese
1/2 cup ham, diced
7-8 Tyson® chicken nuggets, diced
Instructions
Spoon about a tablespoon of sauce onto a pita bread.
Cover with cheese.
Head up the Tyson® chicken nuggets according to the package.
Slice up the chicken nuggets into bite size pieces.
Then add the ham and nugget pieces to the pizza.
Add a little more cheese, and then cook in the microwave for 1 minute.
Come Join Us!
Liked this article and want more? Follow along on Instagram, Facebook, Twitter, Pinterest, TikTok, and YouTube!
Come over and join us on Facebook in the group Recipes, Crafts, and more with TipToe Fairy or Sewing and Crafting with The TipToe Fairy!
Visit Our Other Blogs!
This is a sponsored conversation written by me on behalf of Tyson®. The opinions and text are all mine.