What's your favorite vegetable? If I had to choose, it would definitely be zucchini. I love to eat all kinds of squash, but zucchini is my favorite. I try to eat it at least once a week. I love to put it in soups and stews and stir fry.
Stir fry is what inspired me to make this recipe. Zucchini is one of my go-to veggies for a stir fry dish, and one day I wondered if my family might like it if I just made zucchini by itself in a stir fry sauce to serve with grilled steaks. They went crazy for it, and then Asian Marinated Zucchini was born.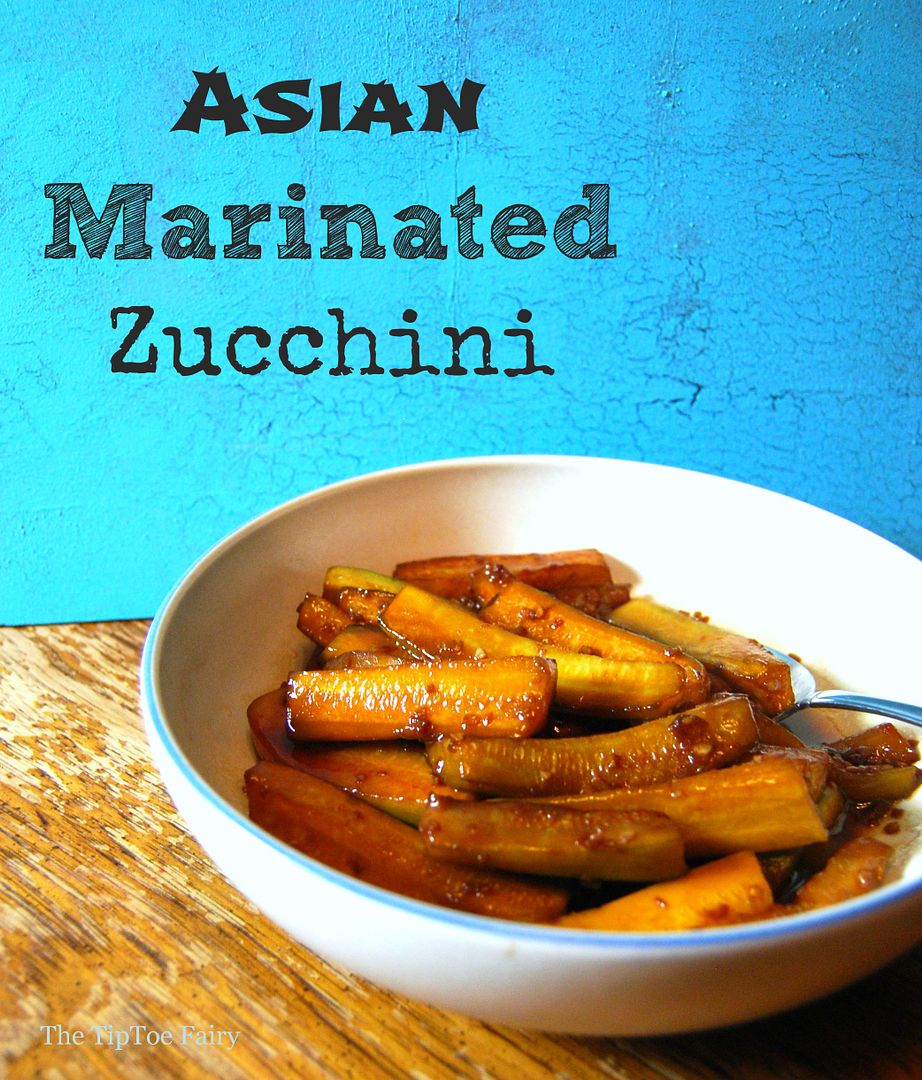 What's great about this recipe is that it's very easy and hard to mess up. You can prepare it a couple of ways. It always comes out delicious!
It can be cooked outside on the grill or sauteed on the stove top. I tend to like it better on the grill. It gets a tiny bit blackened and tastes so good. But, if we aren't grilling, I usually just saute it on the stove.
Print
Asian Marinated Zucchini
---
3

–

4

zucchinis – cut into quarters and halved.

1/3 cup

soy sauce

2 tablespoons

garlic

1

tbs butter

1

tbs sesame oil
---
Wash and peel all the zucchini.
Cut the zucchini in half widthwise, then quarter each half (sometimes I cut it into sixths instead of quarters to go further.)
In a shallow dish big enough to hold the zucchini pieces, add the soy sauce and garlic.
Then, add the zucchini and spoon the marinade over the zucchini so it's over all of it.
Let it sit for a few minutes or you can prepare it early, cover it, and let it sit in the fridge for a few hours.
Preheat a large skillet on medium-high with the sesame oil and butter.
Once the butter has melted completely, add the zucchini and the marinade to the pan.
Stir occasionally.
Cook until the marinade is almost completely evaporated.
Remove from pan and serve.
Recipe Card powered by
So tell me in the comments, what's your favorite vegetable? How do you like it prepared? I can't wait to see what everyone says.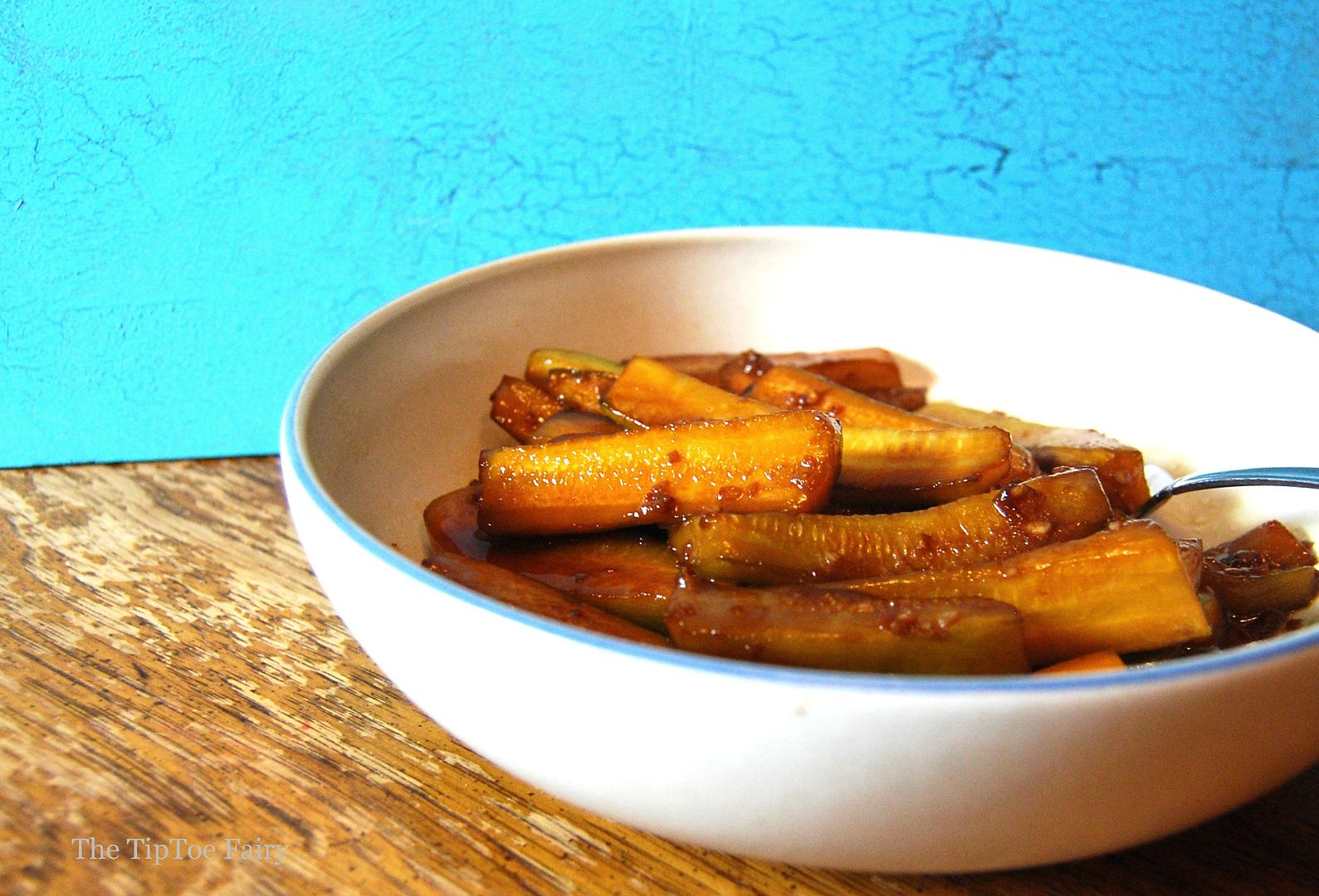 This weekend my husband was doing yard work, and he wanted me to be outside to keep him company. It just so happened Molly was down for a nap, so I left the back door open and made some messy craft projects in the driveway as he pulled weeds.
Did you notice the blue crackle background in my pictures? It's my latest photo background. I made it this weekend while I was outside. I love how it came out – very rustic and shabby. I'll have a DIY tutorial this week. You will not believe how cheap it is to make a background like this.
I've been crafting my rear off the past few days. I can't wait to share my new projects and tutorials. Be sure to check back daily!