When I first started blogging, I didn't think about backgrounds or a lot about the pictures I was taking. It can be a bit embarrassing to look back at some of those pictures.
As I progressed with pictures in my blogging, I started pulling out scrapbook paper and card stock for backgrounds. But, that can be a bit small at only a size of 12 x 12 inches, especially as you start to add props in your pictures. And, it tends to not hold up to constant use.
Then, I progressed to foam boards, but in solid colors, that can be a bit boring. I found a couple of ways to change it up and make my own DIY photo backdrops, so it looks less like a foam board and more like an awesome background for photos.
One technique is an Elmer's glue technique for getting a crackle look. It gives this rustic, shabby look that I love. The other is a used chalkboard look. I love the chalkboard look because the photos can be edited with text that looks like chalk writing.
You can do both for less than $10. I even used the same foam board, so that one side is the crackle finish and the other is a chalkboard. I just flip it over depending on what I need.
First, is the Elmer's glue technique. It doesn't just work on furniture and toys, it works on foam board, too!
Glue Crackle Finish
Supplies
1 black foam board
Small paint roller or paint brush for paint
paint brush for glue
Bottle of Elmer's school glue
acrylic paint
1. Use a black foam board OR prepaint the foam board with another color that will show through the cracks. I just used a black board and the cracks show black.
2. Paint the glue all over the board. The thicker the glue, the bigger the cracks.
3. BEFORE the glue dries, when it's still tacky, begin painting the color over it. Work quickly as the glue dries fast.
4. Allow to dry. As the paint dries, cracks will begin to form, and they will get bigger as it dries.
Here's the finished backdrop.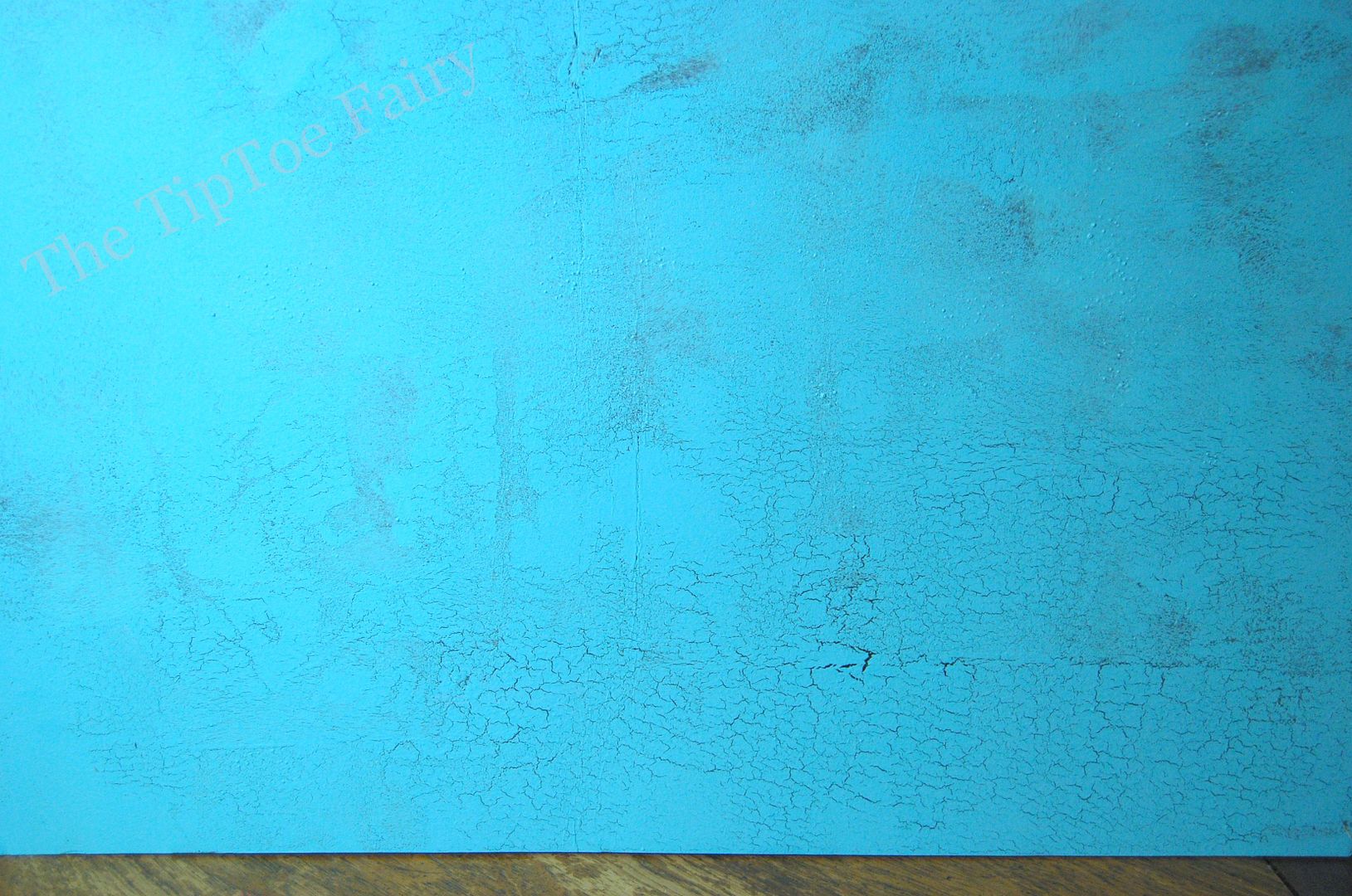 The second technique is so easy, it will take you about a minute to do – really!
Faux Chalkboard Foam Board
1 black foam board
a piece of chalk
a paper towel
1. Take the chalk and using its side, rub it all over the foam board. Don't leave anything uncovered.
2. Then rub the excess chalk off with a paper towel.
3. That's it!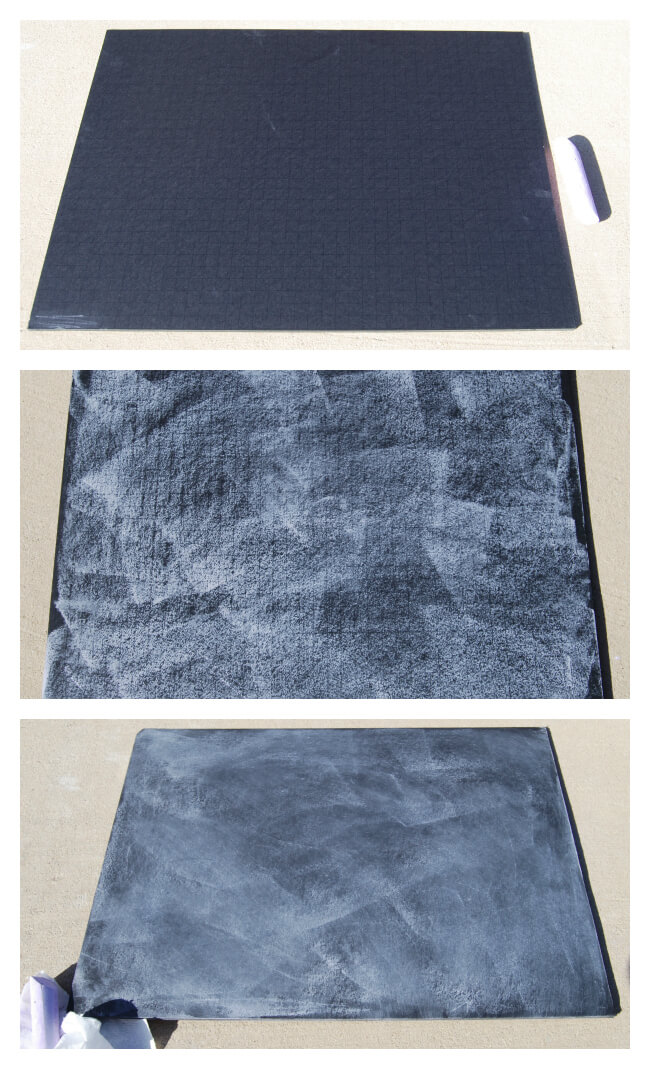 This is the finished backdrop: