This is a sponsored post on behalf of Mom It Forward Influencer Network and Amazon.com. All opinions are my own. This post contains affiliate links which gives me a small commission when you make a purchase through one of those links.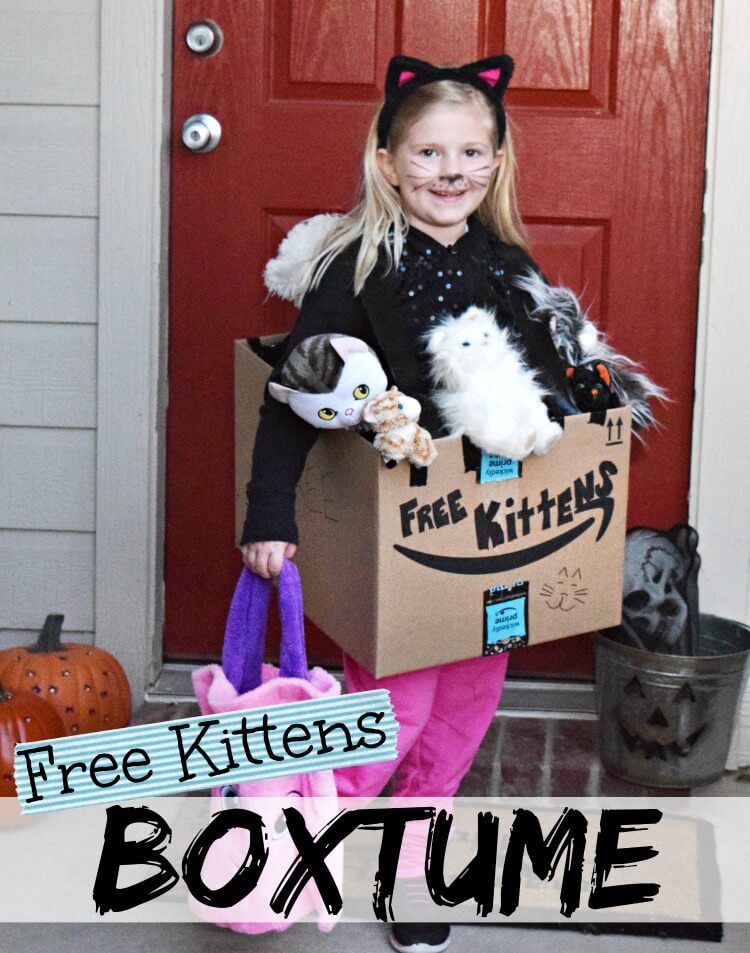 I do most of my shopping via Amazon.com. It's just so convenient having an Amazon Prime membership with Free Two-Day Shipping and just about everything I can think of at my fingertips. I probably order something at least 1-2 times a week.
We have a lot of Amazon boxes. Making a costume out of one of them was just the next step!
Since most everything we buy comes in a box from Amazon, I thought a "Boxtume" Costume would be a cute idea! This DIY costume is a Free Kittens Boxtume with your little one as a kitten, too. It's so easy to make!
DIY Costume: Free Kittens Boxtume
Supplies:
1 box large enough for your child to fit in (We had a medium-sized box for my 7 yr old.)
First, prepare the box by folding the top and bottom flaps inwards and duct taping the flaps inside the box.
Next, create the straps. For my 7-year-old I started with 4 pieces of duct tape about 1 yard long each. I stuck two together and then trimmed them down to about 2 inches wide. Then, do this a second time to make the second strap.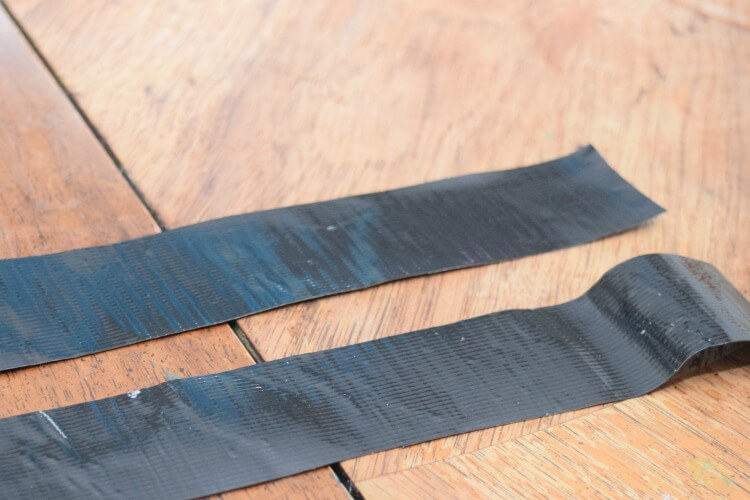 Next, I duct taped the straps to the inside of the back and front of the box.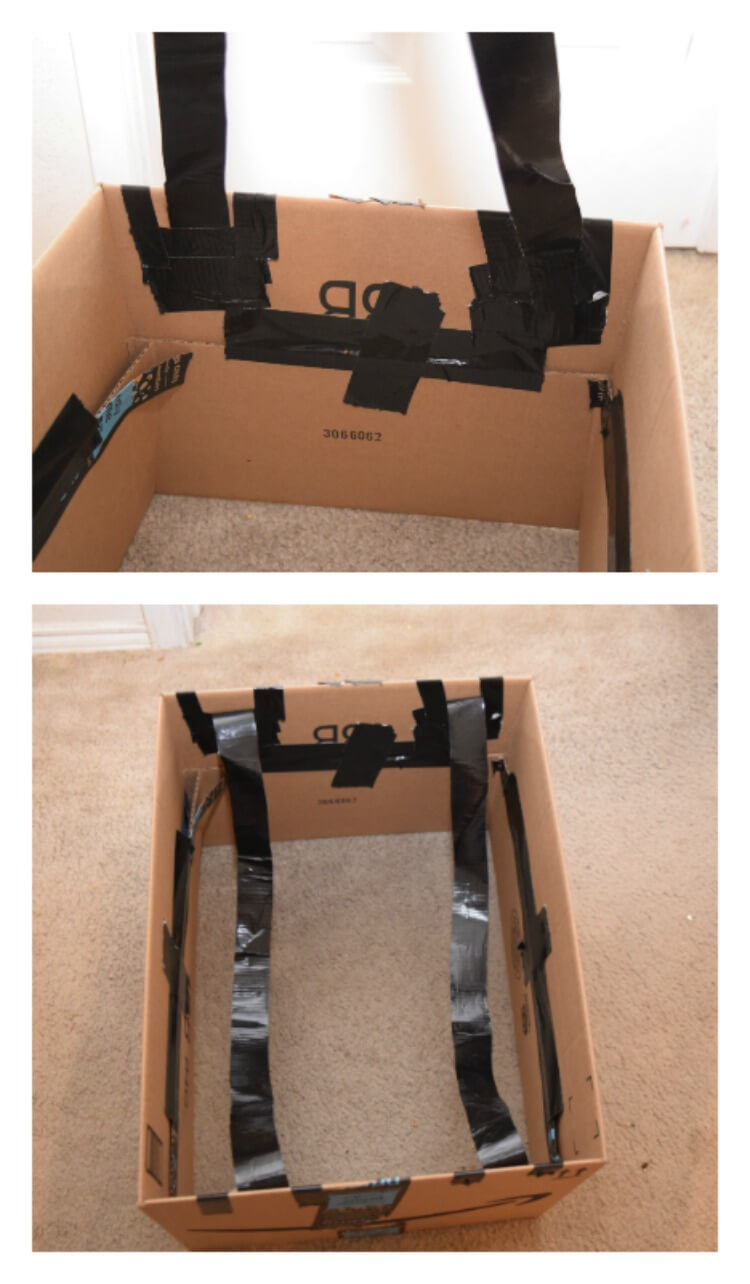 We tried it on and then, I adjusted as needed.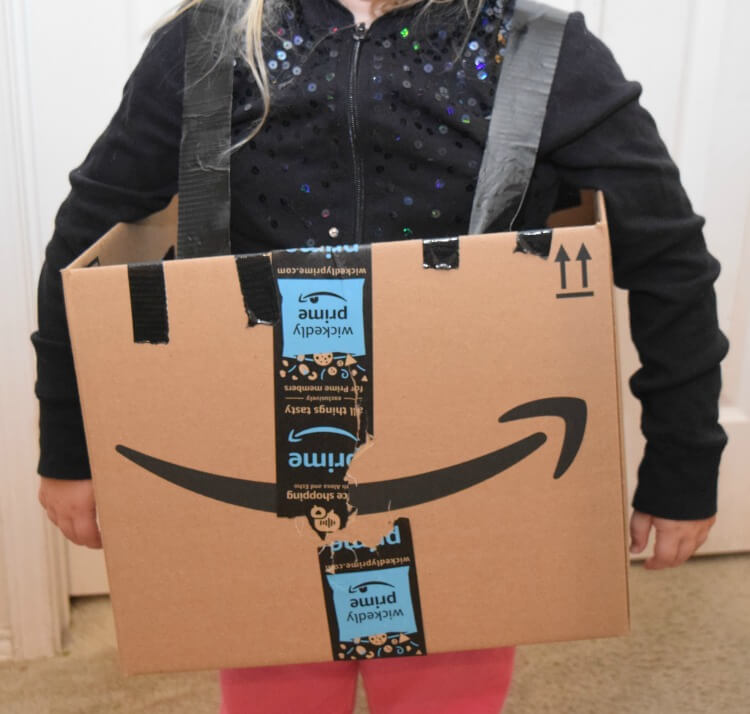 Next is adding the kitties! You can find all kinds of stuffed kitties on Amazon. I taped them to the inside of the box so they were partially hanging out. Then, I made little rolls of tape to stick to the back of their legs to stick their front legs on the outside of the box.
I added the "FREE KITTENS" message to the front of the box and wrote "FREE" on each side of the box as well.
I used a black eyeliner pencil to create whiskers and a nose for my daughter to be a kitten, too. Then, she put on a black jacket, and a pair of cat ears.
Now you're ready to go trick or treating! Once you have all the supplies, this "boxtume" will take less than an hour to put together. It's fun and easy, and just so cute!
Have you decided what you and the kids are going to be for Halloween? You can get all your costume needs on Amazon!