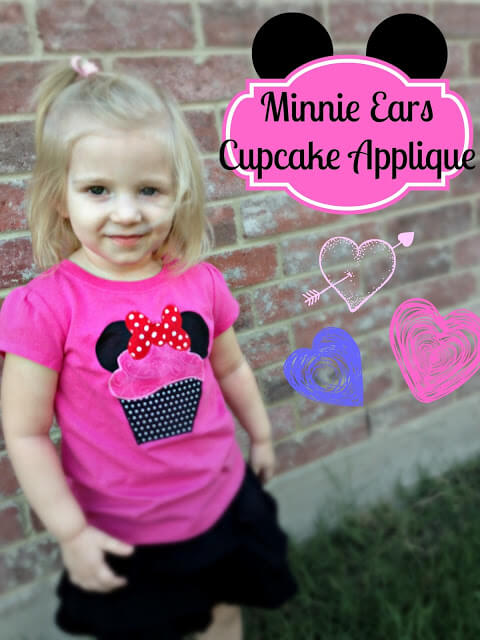 One of my favorite sewing projects is machine applique. It is such a satisfying process. I've created an adorable applique perfect for your trip to Disney. It's a Minnie Mouse cupcake! Don't you love it when something comes out exactly the way you designed it in your head? This came out just the way I planned.
This tutorial will teach you to easily machine applique and give you easy tips to make your appliques look as good as the professionals.
Minnie Mouse Cupcake Applique Tutorial
Materials
Scraps of fabric – 3 different fabrics plus black fabric for Minnie ears
Heat n Bond Lite – Lite will not gum up your needle.
Microtex Sharp sewing machine needles – Schmetz – 80/12 or 70/10
Thread to match as closely to fabrics
Stabilizer – I like the perforated ones, but there is tearaway (or even paper towels).
Click the pattern below to open the full size pattern, save it, and print.
Tips for Beautiful Machine Applique
1. Stabilizer, stabilizer, stabilizer. This will make or break your applique. If you attempt to applique without a stabilizer you will be extremely frustrated with the puckers and the sewing. Paper towels are the easiest thing you can use, and they work great. I was out of my stabilizer when I made this, so I used paper towels. I usually use 2-3 layers of paper towels.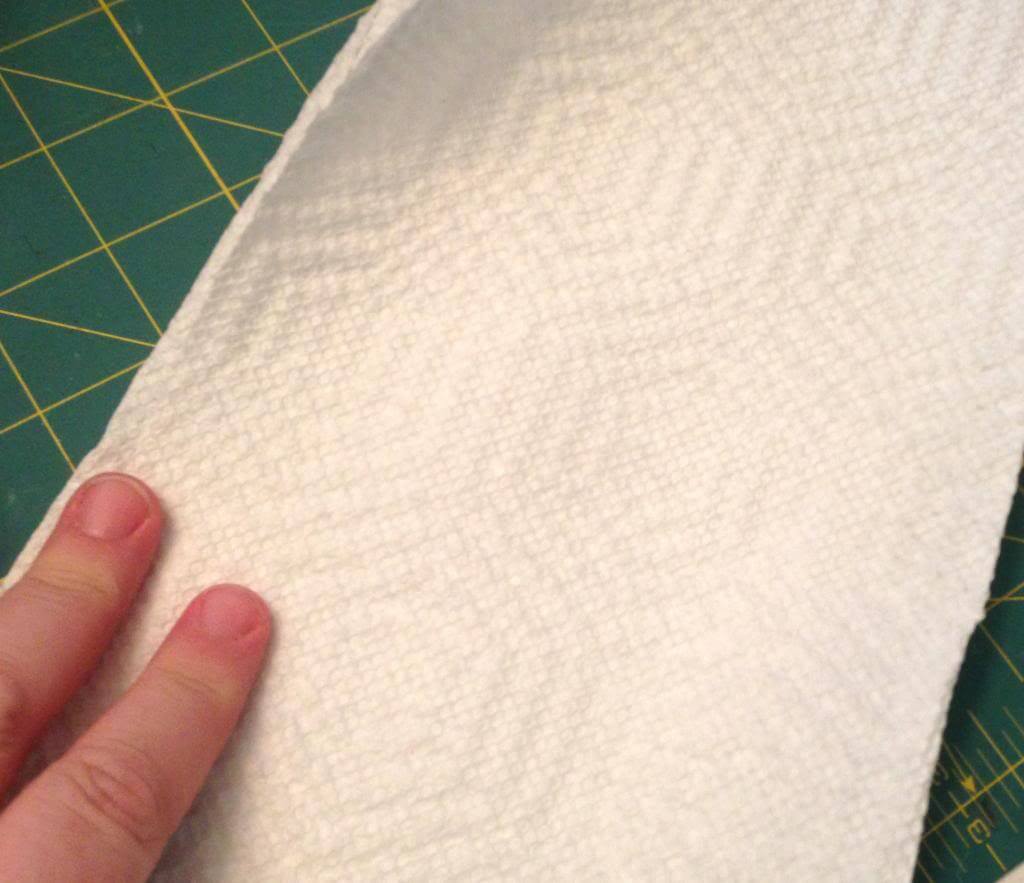 2. Try to match your thread as closely as possible. Sometimes you can go a shade darker because it actually looks lighter once the thread is in the applique. If you use a completely different color thread, it is more likely to show flaws and look home sewn.
3. Microtex Sharps needles. These can be found at Joann's and Hancocks. I use them for all my appliques. I've found the 70/10 work best if I'm appliqueing onto a light woven fabric, and 80/12 is good for knits or fleeces.
4. Machine settings – I set my machine to zigzag with a stitch width of 2 and a length of about 0.4. You want a nice thin zigzag. If you use a wide zigzag, it can show flaws and look wonky. I have a Bernina sewing machine, so you might need to tweak these settings just a tad for other brands of sewing machines.
5. Go fast around curves. This sounds completely counter intuitive, but it's true. The faster you go around curves, the smoother and nicer they look.
Directions
1. Iron Heat n Bond Lite to the backs of your fabrics.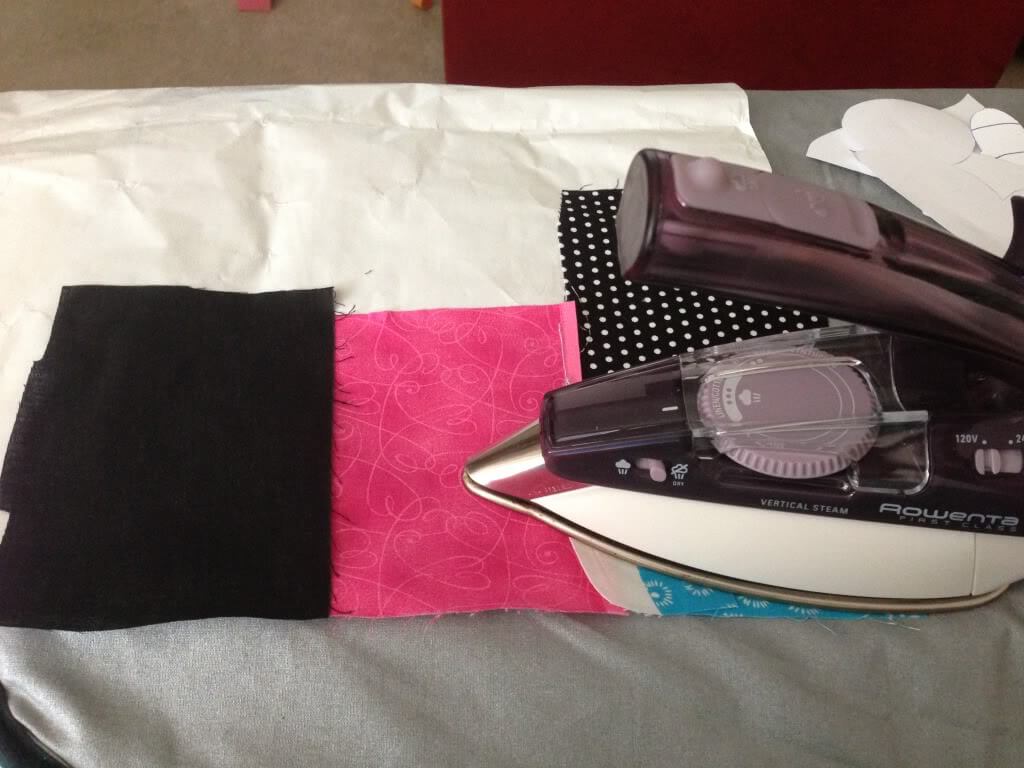 2. Keep the paper backing on the fabrics from the Heat n Bond, and then trace your designs on the backs of each fabric.
3. Cut out your designs, remove the paper backing and place them your clothing and lay them out to get your best placement. Make sure you have it the way you want it. (Yes, I traced the frosting backwards because I'm a moron. But, I fixed it.)
4. Place your appliques and make sure you like how they look before you iron. Then, Iron the appliques into place. Just set the iron on each section, do not move the iron as you applique or can move your designs. Also if your iron is dirty, use an iron clothing like a lightweight towel to cover the appliques so you don't ruin them.
5. Place your stabilizer behind the applique and set your machine up to applique.
6. You will sew the appliques in a series of what will be covered by another zigzag stitch. For example, you will start first with the cupcake wrapper, then do the mouse ears, then the frosting, and last the bow. At the end of your very last applique stitch line (this would be on the bow), do 1 backstitch, no more is necessary.
And that's it! You're done! Now you're ready to head off to Disneyland or Disneyworld!