This is a sponsored post on behalf of Primo Water. I've been worried about the quality of the water in our home for a while. It doesn't have a good taste, and there have been times when it just wasn't the right color, especially when we have these hot Texas summers that drag on forever with little rain.
Because of these things, we've often bought cases of single-use water bottles, which fill up our recycle bin and the landfills.
Primo Water Dispenser with the Pet Station
You have no idea how excited I was when our Primo® Deluxe Top Loading Water Dispenser with Pet Station showed up. We no longer need to buy all those single-use water bottles.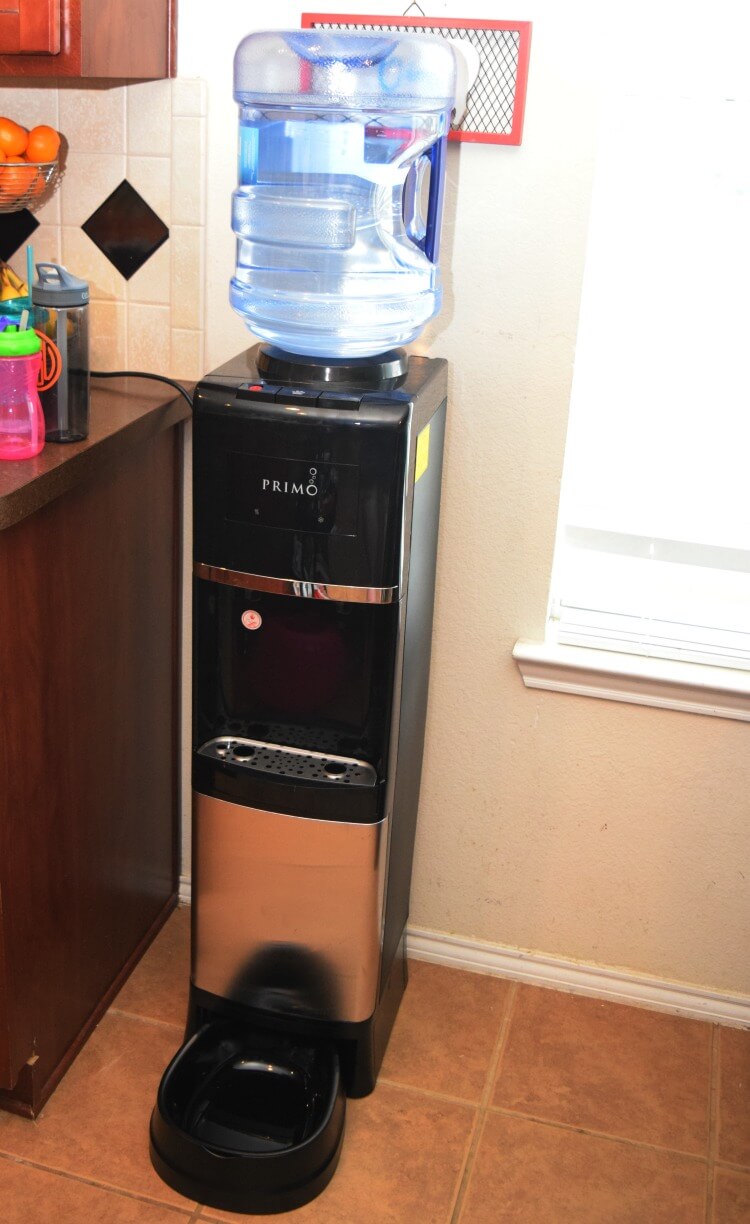 Did you know by switching to a Primo water dispenser, each 5-gallon bottle saves up to 1,100 single-use bottles from the landfill? Plus, you don't even have to keep buying the 5-gallon bottles! You can just refill the one you have at a local store where Primo water is sold. You will need to order a specific cap from the Primo website to turn your exchange water bottle into a refillable one.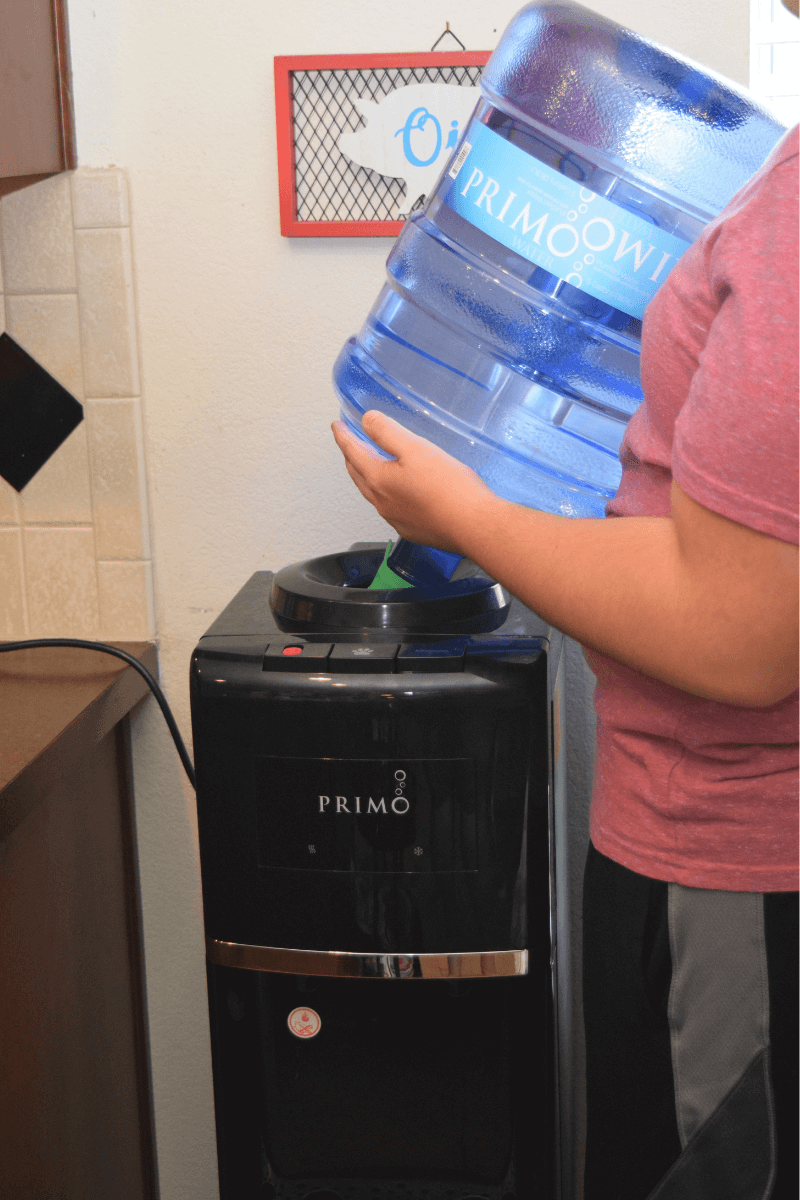 I just recently ordered the refill cap, so for right now we are exchanging our water bottles until it arrives. Walmart has the Primo refill station and water bottles right at the front. I can run in, recycle our bottle, get a new one, and check out at the self-service checkout station in a couple of minutes. It's simple and easy!
What Makes Primo Water Great?
Primo water goes through several steps in its purification process that includes reverse osmosis. Both exchange water and refill water are purified through a water treatment process which includes filtration, reverse osmosis and sterilization. However, the exchange water includes added filtration, ozonation for safety and freshness, and mineral addition.
Pet Station
Not only do we get great-tasting water, but so does our dog, Hank. Hank has always loved his water bowl. He was a very skinny and hungry rescue dog when we first got him, and ever since then he's been attached to his water bowl. So, we make sure it's always full, and now it's even easier.
The cool thing about the pet station is that you can attach it to any of the sides of the water dispenser. Each side has a removable piece where you can easily insert the water bowl. Plus, the water bowl insert can easily be lifted out and washed in the dishwasher.
To refill the water bowl, you just simply press the paw print on the dispenser. It makes refilling Hank's bowl so easy even my little kids can do it. No more worrying about my 9 year old spilling his water bowl. She just fills it back up with the push of a button!
Free Water!
Check out the flyer I got in the mail just a few days after receiving the dispenser! Look at all those coupons for FREE Water!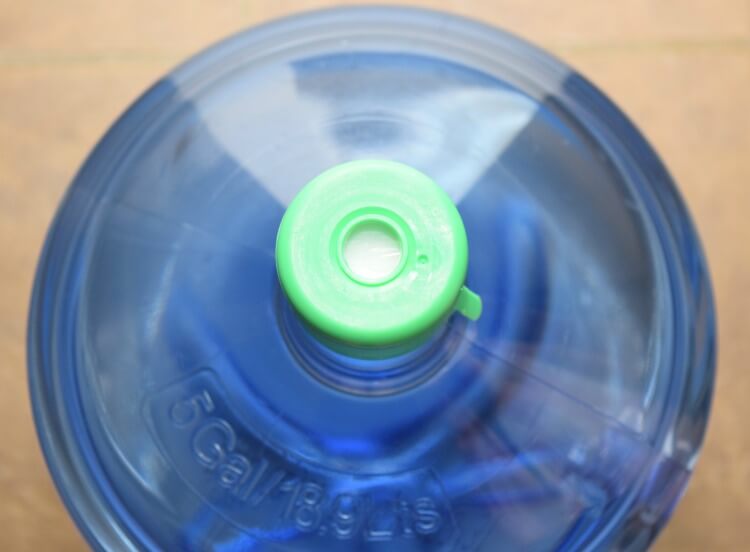 I've always been a little afraid of these water dispensers because of the potential mess putting the water onto the dispenser, but Primo makes it easy. Do you see that white circle on the lid? You just flip the water container over, and as you place it on the dispenser and slide down into it, it just pierces that white circle — no mess at all!
Drink Big. Drink Healthy.
Did you know adding a water dispenser to your home results in families drinking 25% more water? I can already attest that my whole family is drinking more water. They were already pretty good about drinking water but being able to push a button to have ice cold water at your fingertips makes it so much more enticing. Even my toddler loves to get help refilling her water bottle.
I love how this dispenser has hot and cold water. The cold water is literally ice cold, which is wonderful because our refrigerator is always running out of ice with six of us here. No more need to use up all the ice now! Plus, I can make a pitcher of iced tea for dinner easily using the Primo water dispenser. I steep a family size tea bag in a few cups of hot water from the dispenser. Just before dinner is ready, I combine it in a pitcher with the cold water from the dispenser. It comes out perfectly every time.
My teens can easily make themselves a cup of ramen noodles with the hot water side. It also has a child safety feature, so my little one can't get to the hot water.
The kids love the taste of this water. They love refilling their water bottles with cool, crisp water. I love that there are no more single-use water bottles all over their rooms and filling up the recycling bin.
Ready for your own Primo Water Dispenser?
Primo has several different dispensers from ones that load the water bottle on top or on the bottom and with hot and cold, to ones that have ice-cold, cool, warm and hot water. And my personal favorite — the one with the pet station if you have pets like us. You can find the perfect one for your family.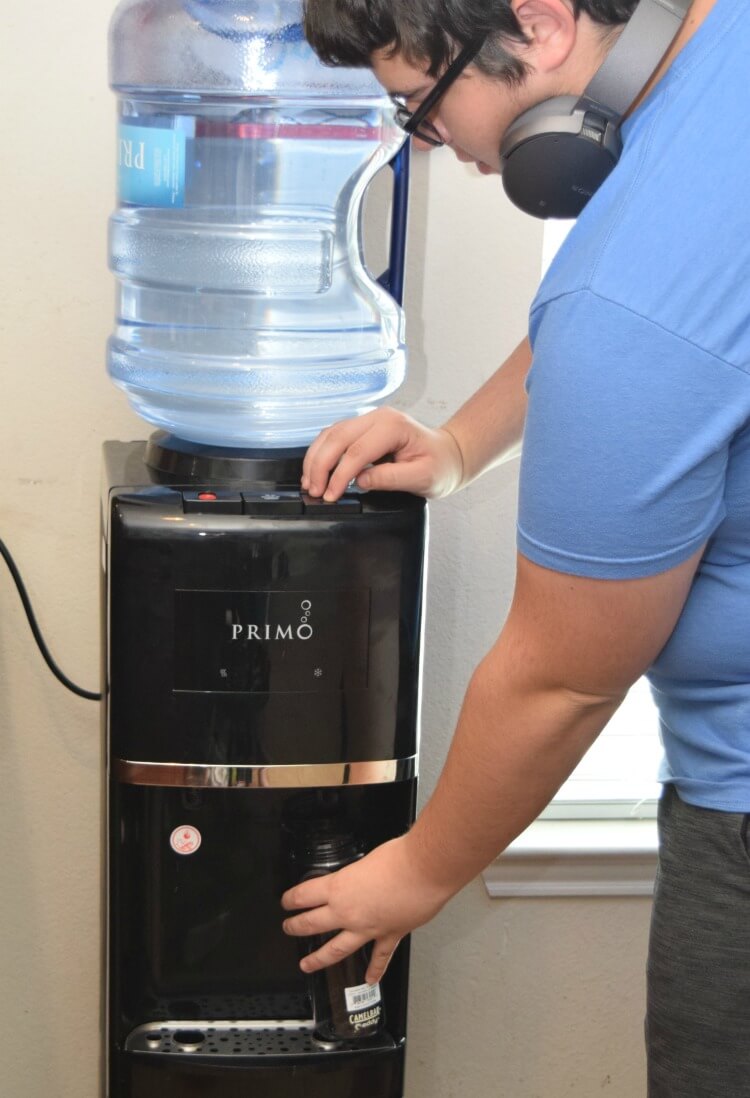 You can find both dispensers and water bottles at big-box retail stores like Walmart, Lowes, Kroger and Home Depot.
If you order a dispenser online at the Primo website you can use this promo code — WATERGOALS25 to get
● 25% off a dispenser
● FREE fast shipping
● FREE coupon will be mailed for a 5-gallon bottle of Primo water
● Another FREE coupon for a 5-gallon bottle of Primo water in the box when delivered
This is a sponsored post written by me on behalf of Primo.