Reading is like breathing to me. I usually have a couple of books I'm reading at a time. It's even better when it's a series and not just one novel. Recently I had the opportunity to review the first book in the Archangel Prophecies Trilogy, Dark Hope.
Scroll to the bottom and enter for your chance to win a copy of this new book!
Dark Hope starts off with a bang! The prologue immediately pulls you in — so many questions! Hope Carmichael was abducted as a young child. When she's found, she's sitting motionless on a hotel bed, her captor is burned to ash in the bathroom, and she's been branded with a Mark on the back of her neck that looks like a tattoo. She remembers nothing. Who was her captor? What is this Mark? Why was she taken?
The story moves forward 10 years, and Hope has been living an isolated life with her overly protective and extremely religious father. Now, she's getting the chance to move to Atlanta to live with her mother and hopefully get a fresh start at living the typical life of a teenager. She's finally feeling normal. She can even go for a run outside. And, she meets a friend, a gorgeous golden-haired boy named Michael who takes an interest her.
As the story unfolds and Hope discovers Michael is really an archangel a lot of questions are answered, but those lead to even more questions. What are the Fallen Ones planning? Why was Hope chosen and what was she chosen for? Why is Michael willing to go against God and do so much to protect her?
When I first got the book and read the back summary, I felt like this was going to be Twilight if Edward had been an angel. It was a delightful surprise when I learned the author used to write Twilight fan fiction! When you start reading, you'll definitely get that feel.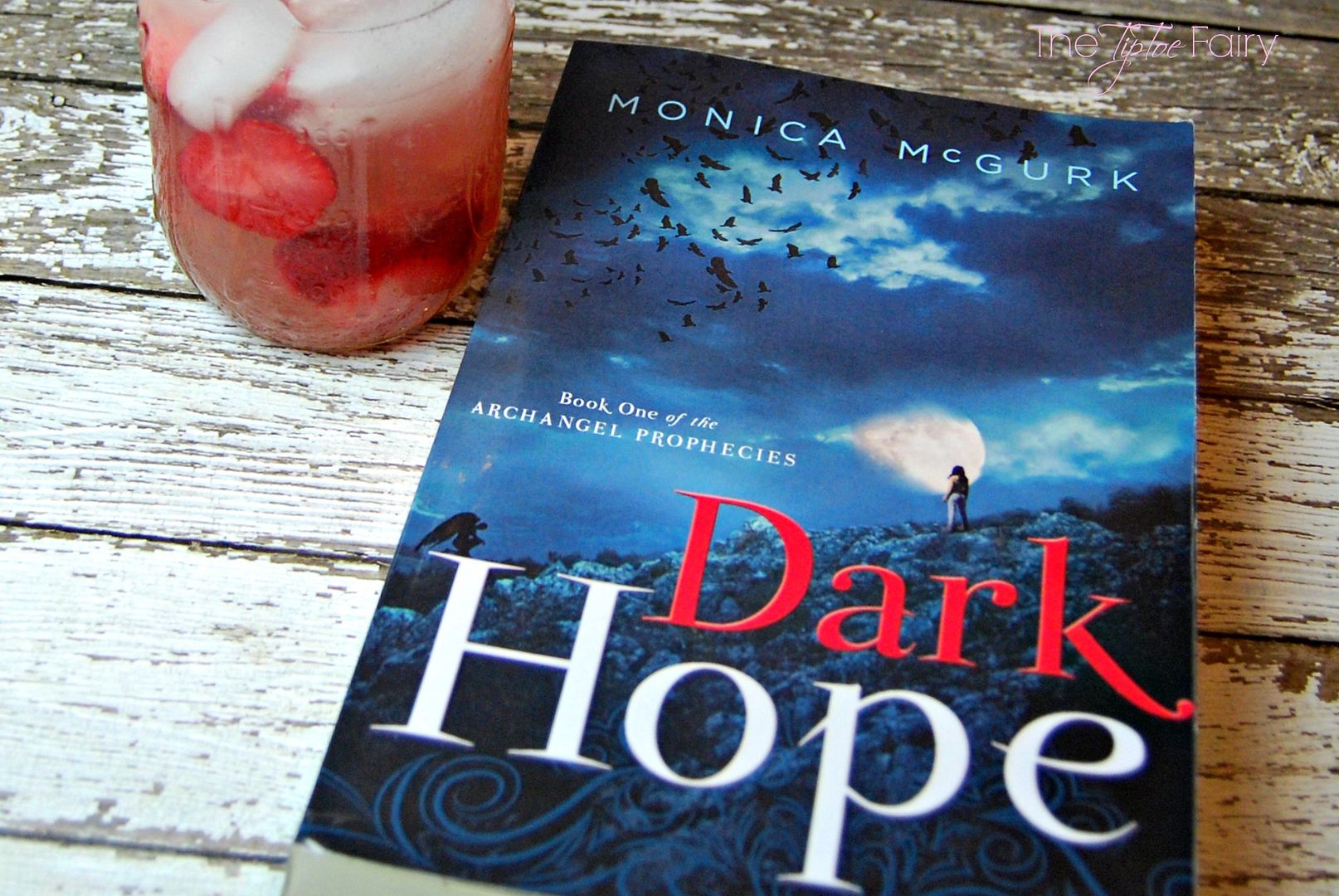 I didn't want to put the book down. It started off very exciting, and right from the beginning I had so many questions. I thought the pace was great, and there was never a slow part. I think this would be a perfect beach read. I am anxious to read book 2 and see how the story unfolds.
I did have a couple of issues with the story. Even though it's a YA novel, I was hoping for a little passion. They only kissed once. Once? I need more! I don't care about the consequences! I am hoping book 2 brings a little heat to their relationship. My other bone to pick was that part of the plot involves a sex trafficking ring. For a minute it seems Hope's abduction as a young child might be all related to it, which I think would be a great little twist to add. But, after awhile I felt like it was just thrown in and didn't really add much to the story.
Overall, I really enjoyed it. I cannot wait for Book 2 to be available so I can find out what happens next! Will they find the weapon? Will they fall more in love? What are the Fallen Ones doing? Could Hope be like Enoch and become an angel, too? Or could Michael fall or even become human to be with her?
To get updates on the Archangel Prophecies Trilogy and when the next book is coming out, follow Monica McGurk here:
Now's your chance to win a copy for yourself. Enter below:
I was selected for this opportunity as a member of Clever Girls Collective and the content and opinions expressed here are all my own.