This shop has been compensated by Collective Bias, Inc. and its advertiser. All opinions are mine alone.
Do you ever get run down and don't want to do anything? Have no inspiration? Your brain is begging for creativity and you've got nothing? I just hate that. My mind tends to burn itself at both ends coming up with new crafts or recipes to try, but every once in awhile, I just get burned out. What do you do to add sparkle and get yourself moving again?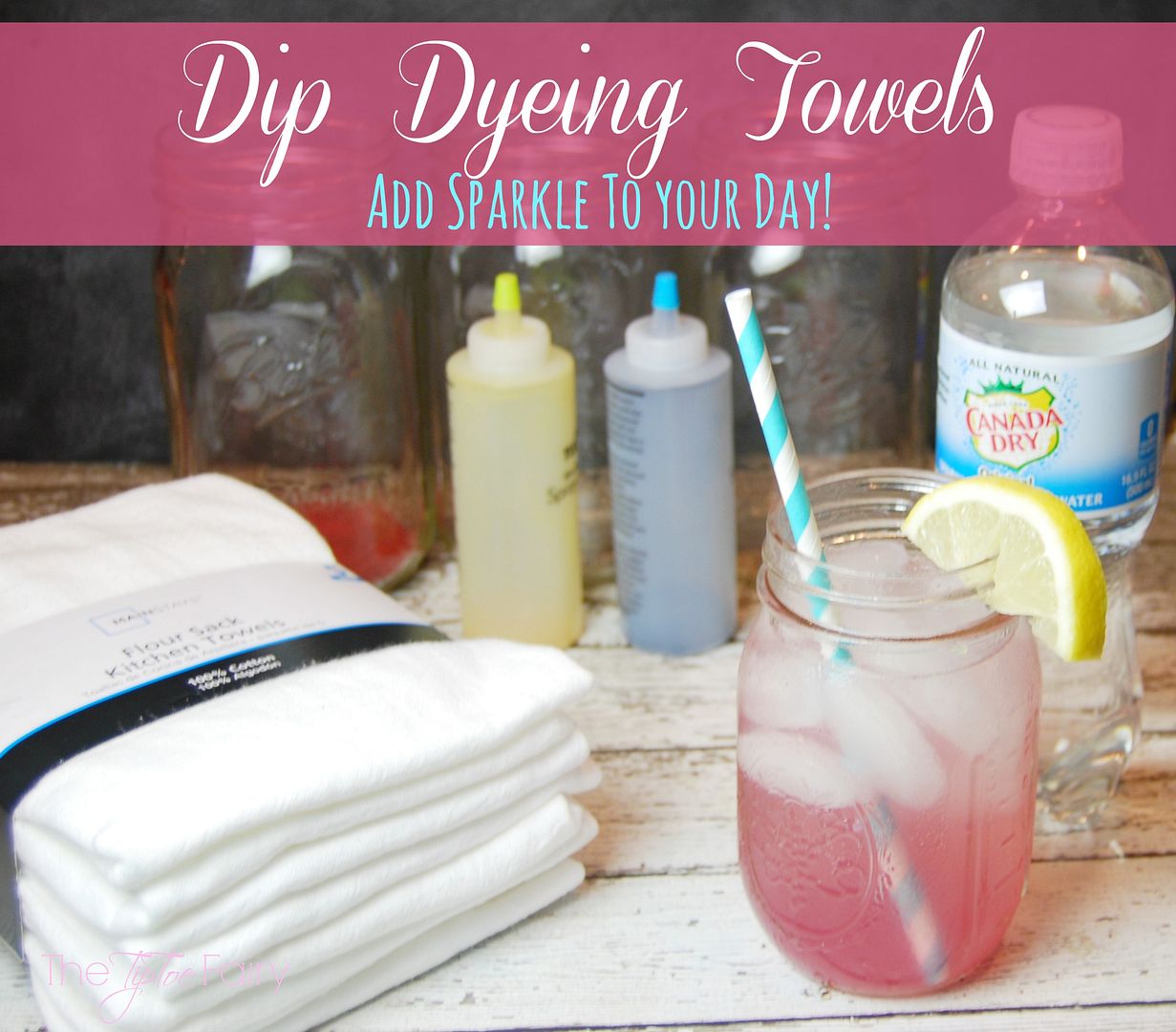 One thing I've discovered works wonders for giving me that creative sparkle again is crafting. I find it very relaxing and inspirational to create a new craft project. I start working on something, anything. I just start grabbing supplies and what comes out of it, who knows! Almost always it "sparkles" my creativity and my creative juices start flowing again.
I don't like to snack on anything when I'm crafting because I always end up getting it everywhere! But, I do love a good drink. My favorite drinks are lemonades and limeades, but I try not to drink too much because of the high sugar content.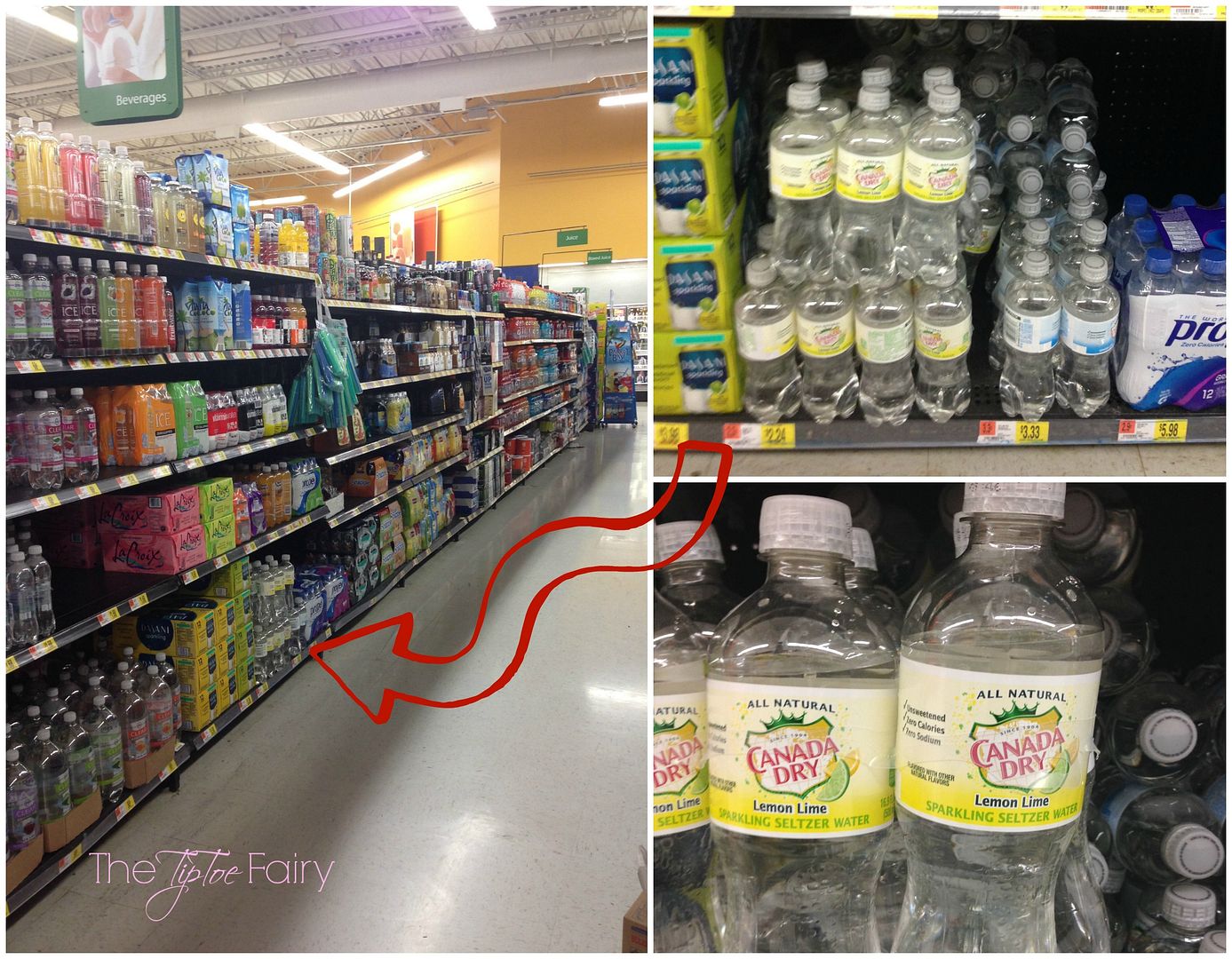 The other day I was at Walmart and saw Canada Dry's sparkling seltzer water. I had no idea they made sparkling water. I found it in the juice aisle. I love to use it to cut the sugar in my fruit drinks, so I grabbed a six-pack to make some delicious drinks at home.
This weekend I was in a funk. I just couldn't think of a recipe to create or a project to work on, and I actually had time to do it! It was time to add some "sparkle" and get to crafting, so I made myself a glass of Sparkling Blueberry Lemonade. I just filled a glass half full with blueberry lemonade (one of my faves!) and then filled it up with Canada Dry's Sparkling Seltzer Water. Added some lemon, added a straw, and I had a gorgeous drink I couldn't wait to take in the crafting room to have some fun and get my sparkle on!
Then my plan was to make some new dip dyeing towels for new dish towels in the kitchen. I love new dish towels!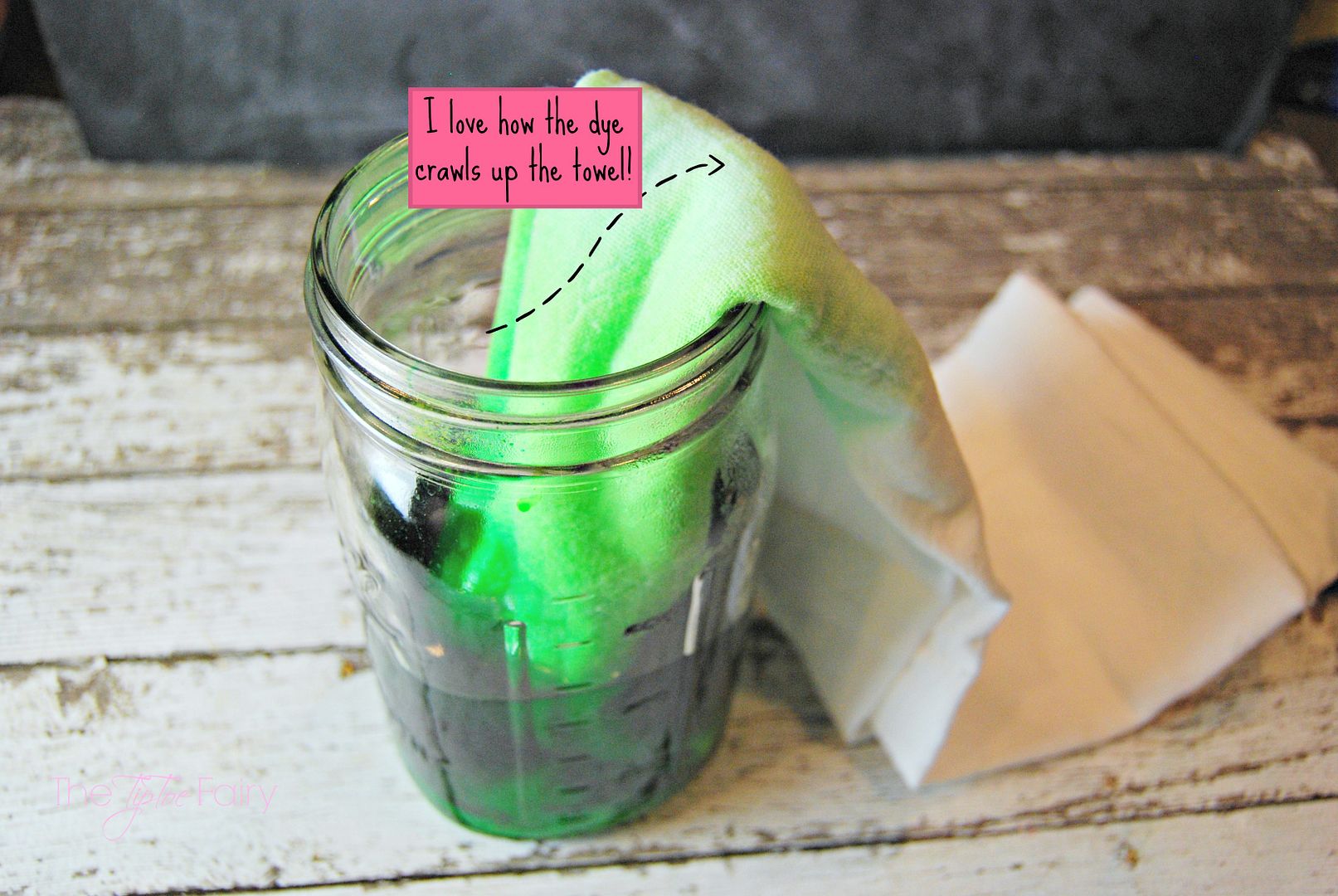 Dip dyeing anything is very easy. For this tutorial, I just used 100% cotton flour sack towels. I recommend using something with a high cotton content or 100% cotton.
Dip Dyeing Towel
Supplies:
Tie Dyeing Powder Dyes
Glass jars
High cotton content towels
1. Fold your towels into thirds. Get them damp.
2. I used quart-sized jars, but a pint sized jar will work well, too. Pour the powdered dye into the jar. Add hot water up to the halfway point. Then, stir.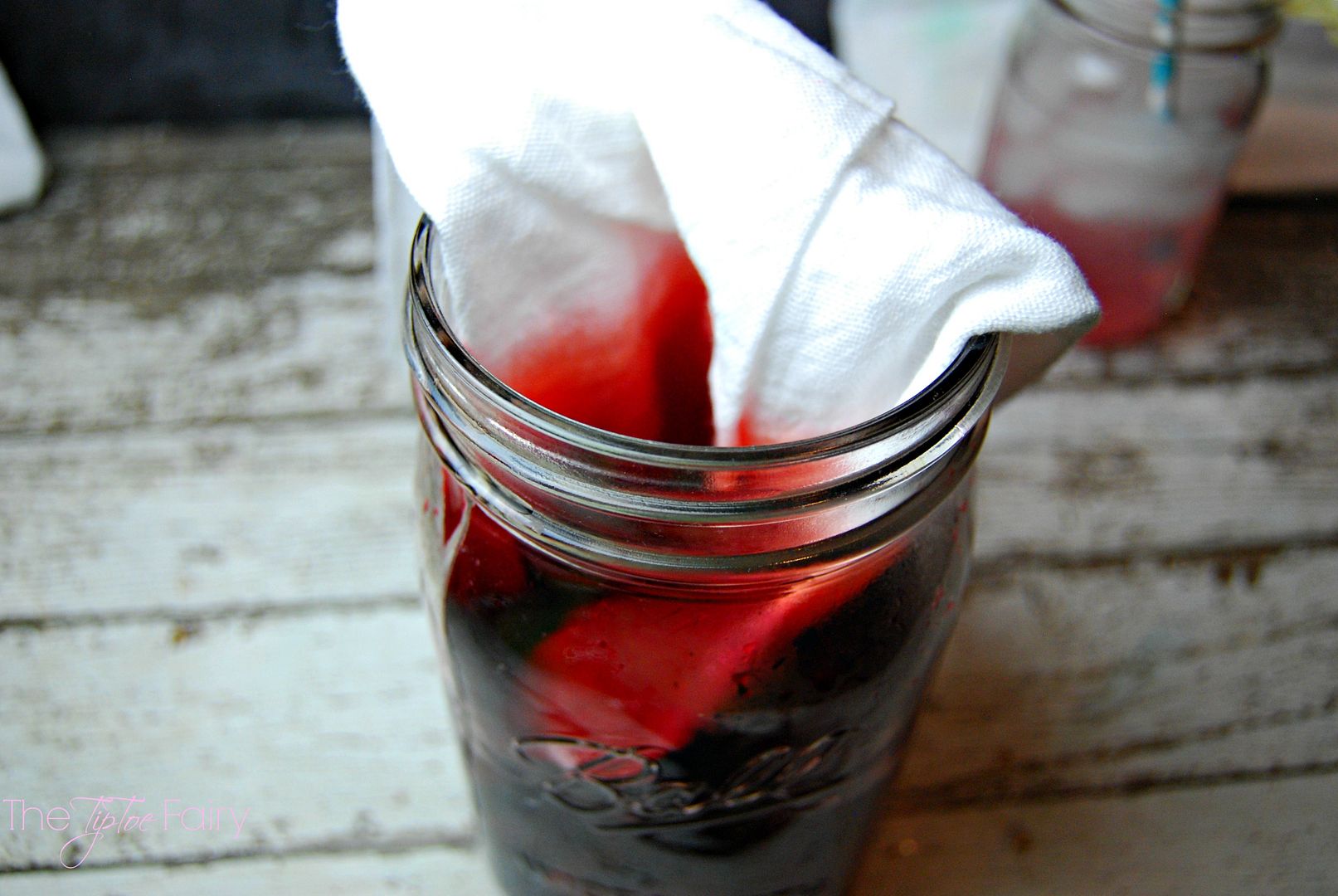 3. Add about 6-8 inches of one end of the towel directly into the dye. Let the rest of it hang off the side. You might want another towel, paper towel, or plate under the rest of the towel in case it soaks up a lot of dye (like my turquoise one).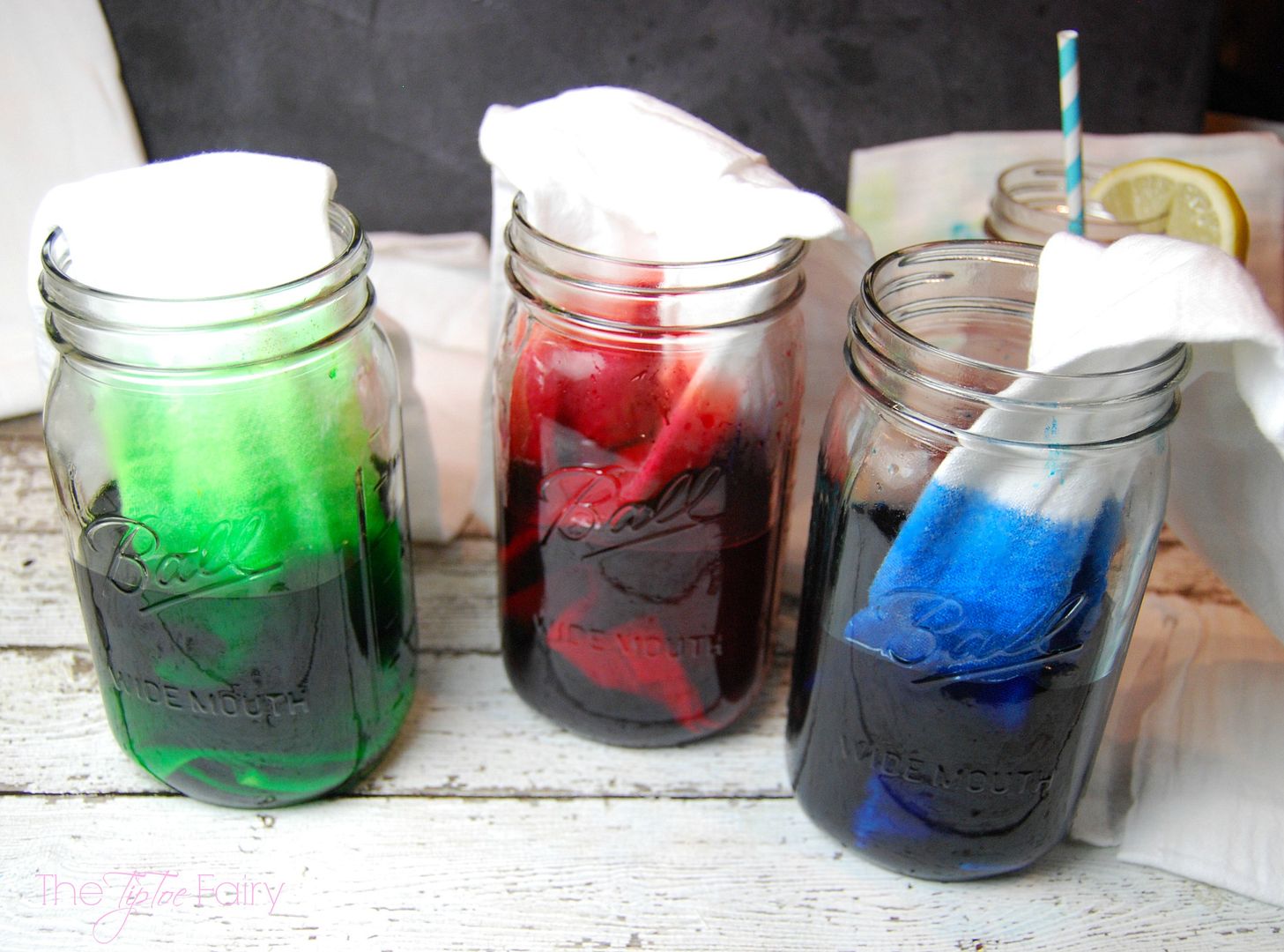 4. Allow it to sit like this for several hours. I left mine overnight.
5. Next, throw them in a hot wash cycle to rinse.
6. Then, add a bit of laundry soap and wash and rinse again on cold. Then, dry.
That's all there is to it! Here are the finished products of mine. I used red, light green, and turquoise. Check out what the red did. Isn't that cool? My turquoise managed to suck the entire dye up through the whole towel. But, the other two ended up with an ombre effect.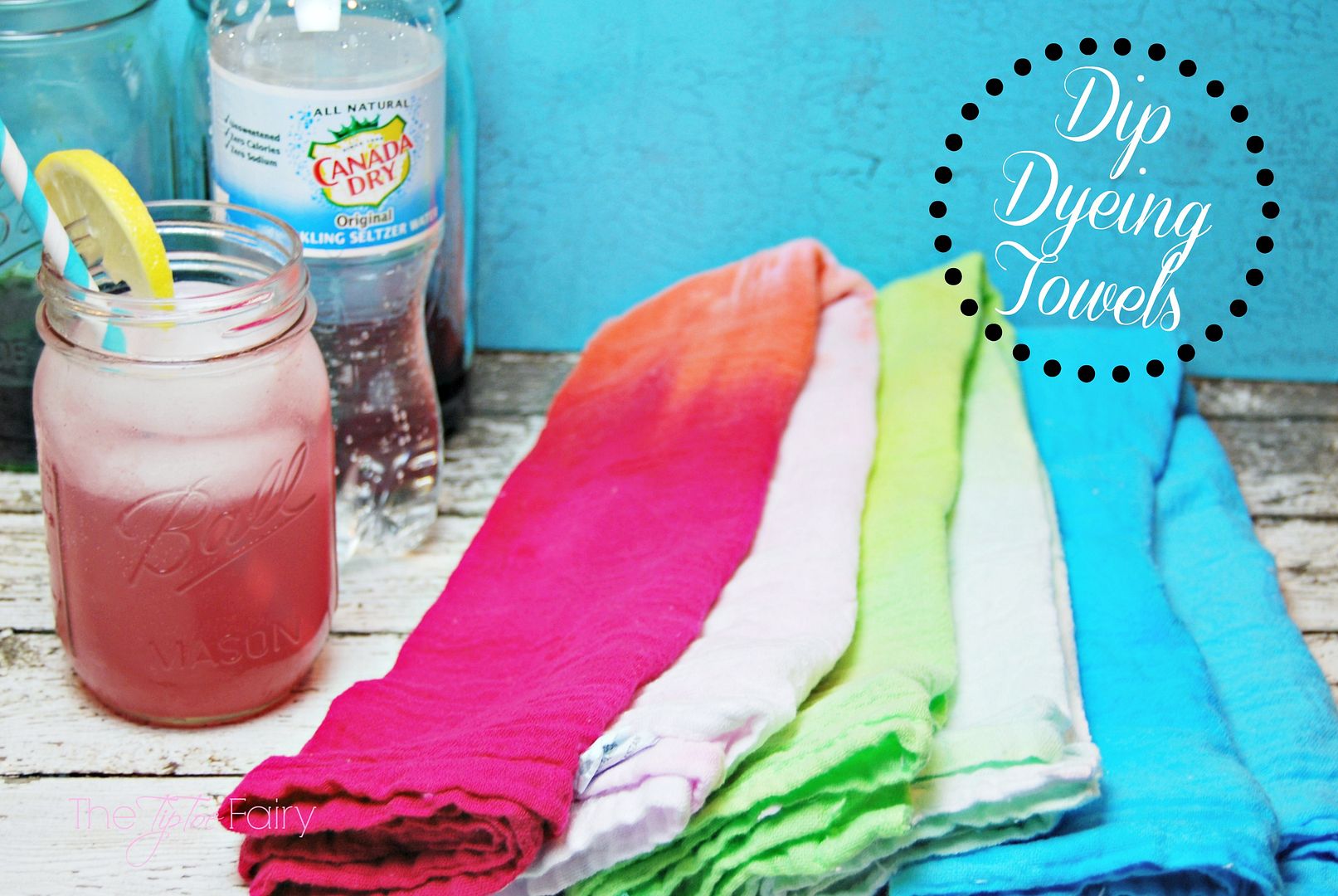 And now we have some new colorful towels, and I added some sparkle to my day and got my creativity jump started.
If you're ready to go out to Walmart and find the Canada Dry Sparkling Seltzer Water for yourself, don't forget to print a coupon before you head out! (there's nothing wrong with saving a little money when you can! If you don't want to share the offer, you can still click the coupon and get $0.75 off, too!
What do you do to add sparkle to your day?
#AddSparkle #CollectiveBias