What can you make with popcorn and paperclips? That's the challenge with Pop Secret's new #FunSideOut contest! You could win a year's supply of popcorn!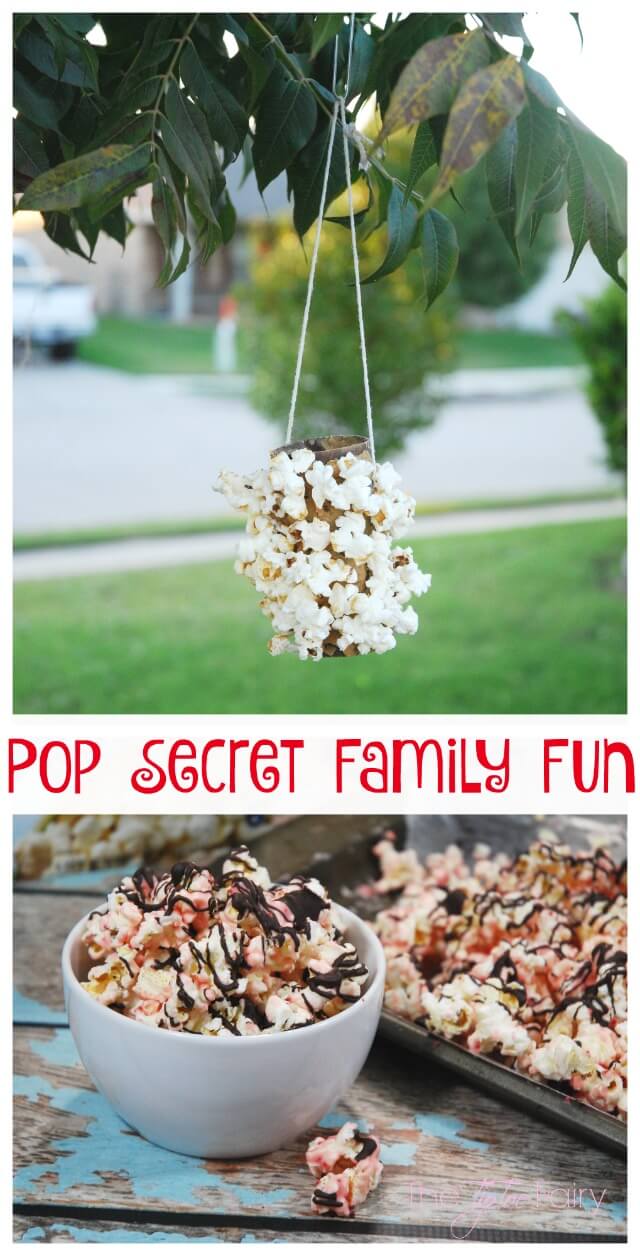 What can you make with popcorn and paperclips? Well, if you add some twine, peanut butter, and leftover cardboard tubes, you can make bird feeders! That's what we did this weekend!
My youngest loves animals, and she has been begging for us to make some bird feeders. This was the perfect weekend to do just that.
We always have left over cardboard tubes, so we gathered supplies and got to work. I popped the popcorn, and my husband and daughter got the tubes ready.
First, we punched a hole on either side of the tube at one end. Then, we cut a piece of twine about 2 feet long, pulled it through the two holes and tied a knot.
Next, we smeared peanut butter all around the tube, and then rolled it in popcorn. Lastly, we hung it from a paper clip and took our feeders outside to hang on the tree. We have a ton of birds around lately as they are flying south for the winter, so I think they'll like a popcorn snack.
After we hung our bird treats outside, I whipped up some Chocolate Peppermint Kiss Popcorn.
I melted Candy Cane flavored chocolate kisses and poured it all over the popcorn. Then, we mixed up the popcorn to get it covered in the candy cane chocolate.
Next, I melted dark chocolate chips and drizzled it all over the top of the popcorn. It's a deliciously decadent treat.
Who doesn't love to play with popcorn? Right now you can create your own Fun Side Out project and submit photos of it to the Pop Secret Facebook page or Instagram with the hashtag #FunSideOut. You could win a year's supply of Pop Secret Popcorn!