[disclaim]This shop has been compensated by Collective Bias, Inc. and its advertiser. All opinions are mine alone. #RoadTripOil #CollectiveBias[/disclaim]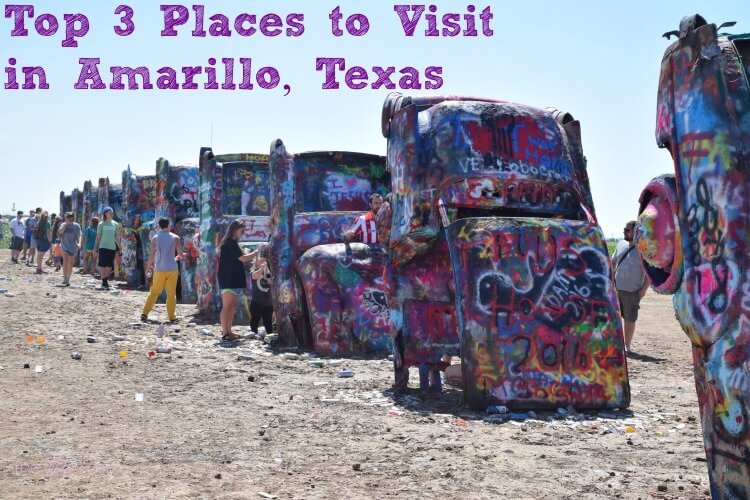 Over the last year, we have been road tripping all over the state of Texas for my daughter. She's a senior in high school this year, and we've been visiting colleges. It's been fun because we've never visited half of these places. We just recently came back from Amarillo. Technically, we were headed to Lubbock to see Texas Tech, but at the last minute I planned a little excursion to Amarillo on the way.
Before we headed out, my husband got my minivan an oil change at Walmart. We've had our van for a few years, so the miles have definitely added up. We just hit 135K miles on it a few weeks ago. Luckily, Walmart has Pennzoil® High Mileage Vehicle® motor oil, which is specifically for vehicles with over 75,000 miles. This motor oil works its magic to help clean out the sludge other oils leave behind, and it also reduces leaks and oil consumption for high-mileage vehicles.
Currently, Pennzoil's High Mileage oil change is on Rollback down from $39.88 to $35.88 from now through September 28th, 2016.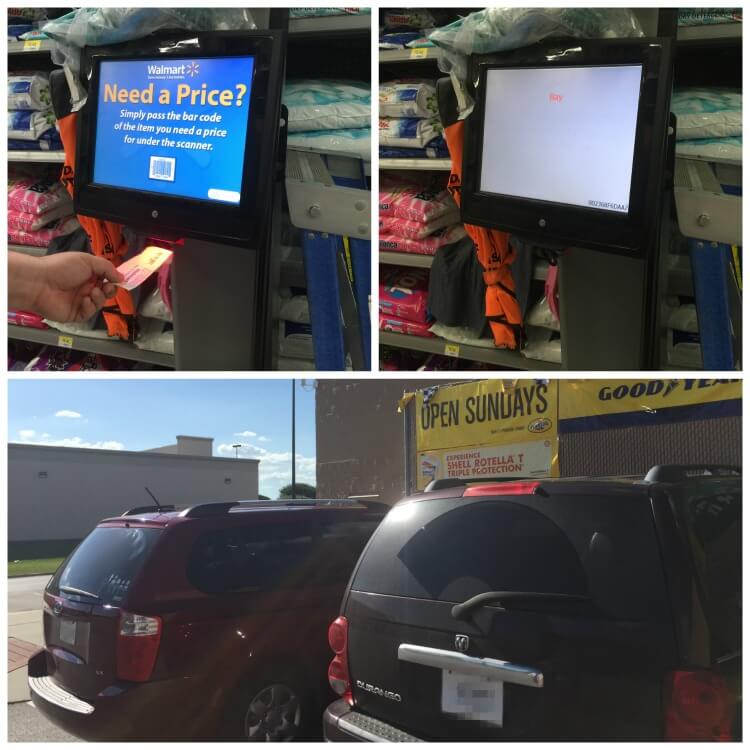 I love getting my oil changed at Walmart. You just pull up to the bay, and they come to your car, take the keys, and print out a ticket right there. If you're inside shopping, you can even scan the ticket inside Walmart at one of the price checkers to see if your car is ready! Or, you can wait inside the Auto Care Center. We grabbed some lunch across the street and then waited inside. They finished just minutes after we arrived, and our car was waiting for us.
After our oil change, we packed and were ready to leave the next morning. If you're headed to Amarillo or Lubbock from Dallas, it is totally flat and boring. There is just wind farm after wind farm. Thankfully, we had fun finding all the Pokestops along the way.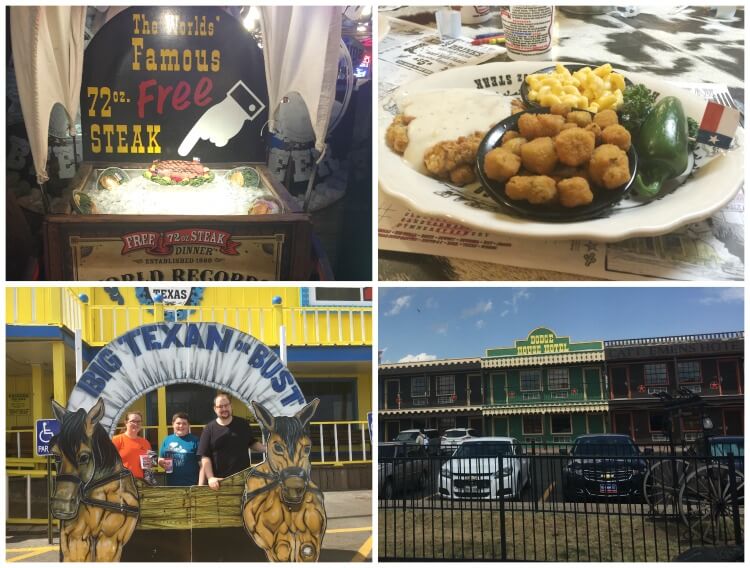 We left super early because I wanted to be able to get the lunch price at The Big Texan Steak Ranch. It's one of those fun touristy places that's famous for it's 72 oz steak. If you eat it in less than an hour, it's free. None of us tried that. We all got the chicken fried steak lunch special, which was pretty dang good.

This place is huge. It has it's own motel, and there's even a horse hotel for your horse. Yes, for your horse! They also had a gift shop and an arcade shooting range, and we found Zoltar. Remember him from the movie Big? My teenager had to get her fortune from him.
We checked into our hotel room, took a quick rest, and then headed out to Palo Duro Canyon. It's breathtaking. It's second only in size to the Grand Canyon. It's amazing when you drive up on it. The land is just totally flat in all directions, and then, you just arrive to this expansive huge canyon. We drove down to the bottom. It was fun, but the tight winding roads were super scary.
The next day we were going down to Lubbock, and on a whim we decided to make a stop at Cadillac Ranch. I had just read about it in our hotel room. It is stuck smack dab in a cornfield on the outskirt of town. If you go, make sure to take a couple bottles of spray paint. We did not know this, but some really nice people gave us their leftover cans when they were leaving. We tagged a few Cadillacs to be remembered.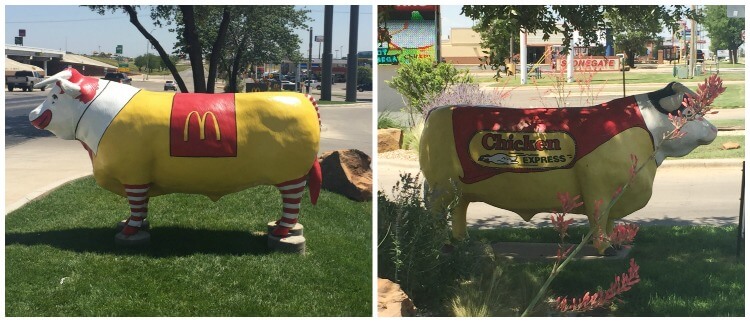 After Cadillac Ranch, we started our two-hour drive to Lubbock for our visit to Texas Tech the next day. Along the way, we stopped in Plainview for a snack and a bathroom break. We discovered these adorable painted cows. There are about 38 in total all throughout the town. I've heard there might be a Harry Potter cow lurking at the town's library.
My daughter loved her visit to Texas Tech! I think we might have a future Red Raider. We were so busy at the school, I didn't get a single picture. As soon as we finished, we headed home through the flat boring plains of West Texas. Thankfully, I knew our Pennzoil High Mileage oil change helped make sure our Amarillo and Lubbock road trip was a success!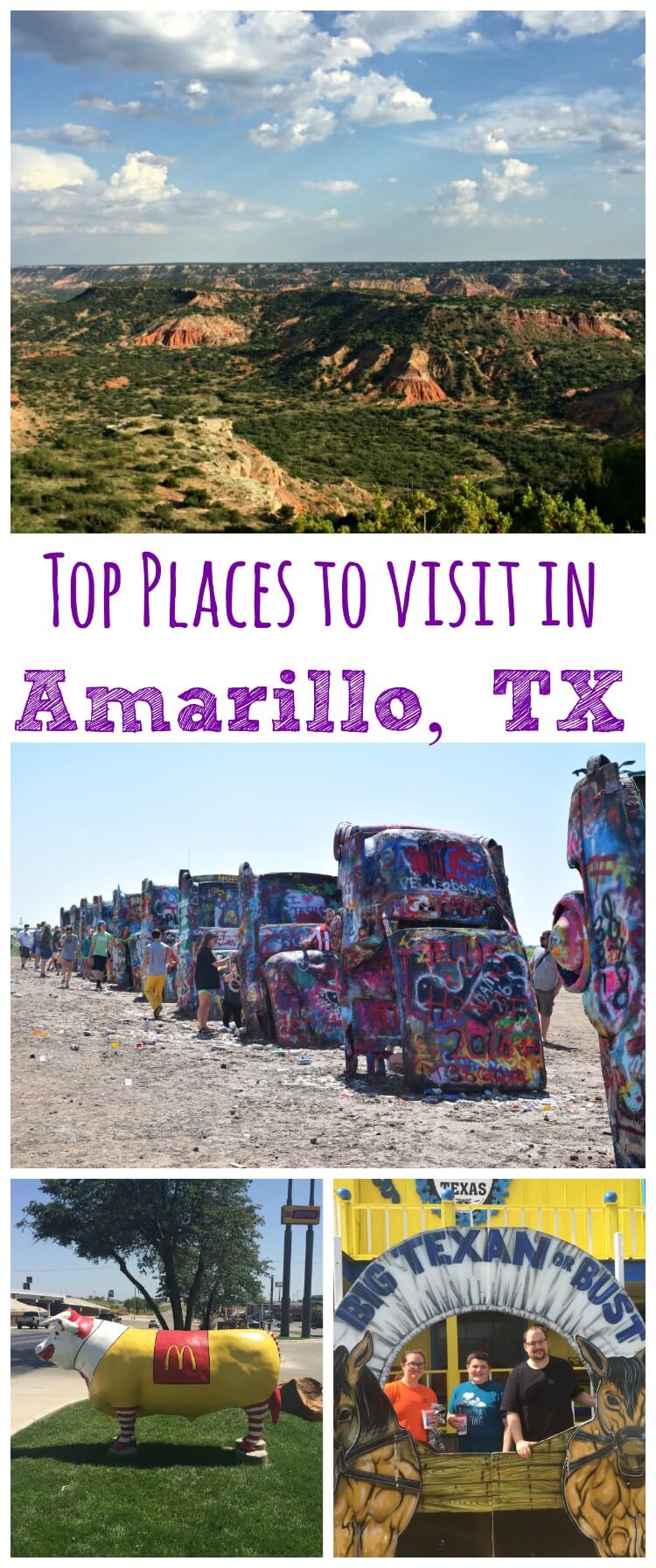 If you're headed out on one last road trip this summer, let the experts at Walmart make your life easier and get your oil changed with Pennzoil at their Automotive Care Center. Find your local Auto Care Center HERE and don't forget to hurry in before September 28 to get the Rollback price of just $35.88!
What car maintenance do you do before a big road trip?