Do you ever wake up on a Saturday and think of all the fun stuff you want to do like take the kids to the zoo or a fun date night with your spouse, or just lay in bed and watch Netflix all day? The possibilities are endless…until you remember you're dangerously low on toilet paper or trash bags, and you must spend the day shopping.
This was me a couple Saturdays ago. We had been on a few road trips, so I hadn't been to the store in ages. I had no desire to waste my Saturday doing that. I was still in that vacation bliss where I didn't want it to end, and grocery shopping would definitely have popped that bubble.
I will readily admit I do enjoy the free samples while shopping at Costco. But, the checkout lines on the weekend can be a nightmare. I just dread it. I have often wished there was a way to just have the things I want from Costco delivered and do something fun instead.
Luckily, I had a voucher to try out Google Express, so I was able to shop in my pajamas and order what I needed. I stocked up on necessities from Costco. The best part? I got to skip those checkout lines and had it delivered right to the door!
Instead of spending the weekend shopping, my husband and I had a super fun date around our city! There's an app on our phones that turns our town's downtown square into a scavenger hunt that we have been dying to try. It was a blast!
We found new places to try like a coffee house with a booth made from the lane of a bowling alley to some interesting and fun facts about the history of our town. Plus, as a reward for finishing our scavenger hunt, we got free ice cream from the best ice cream parlor in Texas. My favorite is always the handmade bubblegum ice cream.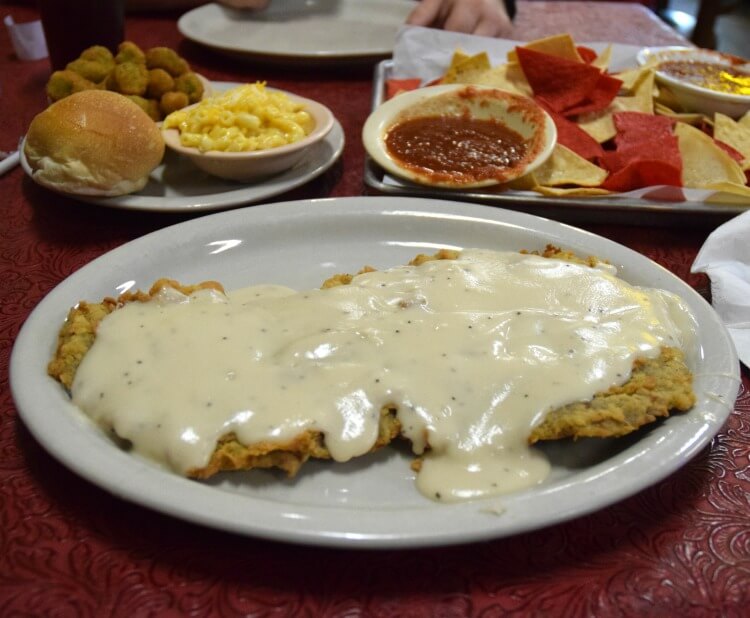 Part of our hunt led us to one of our favorite local restaurants where we stopped and shared this gigantic chicken fried steak. It was such a great time. I was so glad we were able to have fun and hang out together.
I was totally feeling refreshed after a relaxing weekend, and by Monday my order showed up with all the things I needed — my much-needed trash bags, cereal for the kids, and a few staples that were running low. You would not believe how fast my family goes through ketchup.
Ordering online in your pjs is awesome, but the one thing that drives me crazy is when I can't find all the things I need at one place no matter how hard I try, and I end up with orders to different stores just to get it all. Google Express solves that problem! You can shop from local stores and national chains like Target, Kohls, and Costco and checkout all of it together. Plus, when you become a member, shipping is fast and free on eligible orders and delivered within 1-2 days, sometimes even the same day!
Get a FREE 6-month membership & a $15 Credit to Google Express!
Want to try it for yourself? I've got two deals just for you guys for Google Express! You get to try a FREE 6-month membership and get $15 off your 1st order! In order to get both deals to work, here's what you need to do:
#1 Click HERE and use the code FREETIME to start your free 6-month membership! (It's clear and easy how to cancel if you're not satisfied.)
#2 When you're ready to check out, enter this code 3KBP373GJ where it says "ADD PROMO CODE" at checkout to get $15 off your 1st order!
That's all there is to it!
What would you love to do instead of grocery shopping?
Give $15, Get $15: Offer may end at any time/valid until 08/31/2016 while your account is active. Limited to Google Express accounts that received the offer from Google. Each valid referral gets you a $15 courtesy credit when the new users you referred place their first order using your referral code. Alcohol, gift cards, membership costs, and shipping & service fees excluded. Credits you give are subject to these terms. Credits you get are subject to these terms.*