This is a sponsored post on behalf of Yoplait Mix-Ins. All opinions are my own.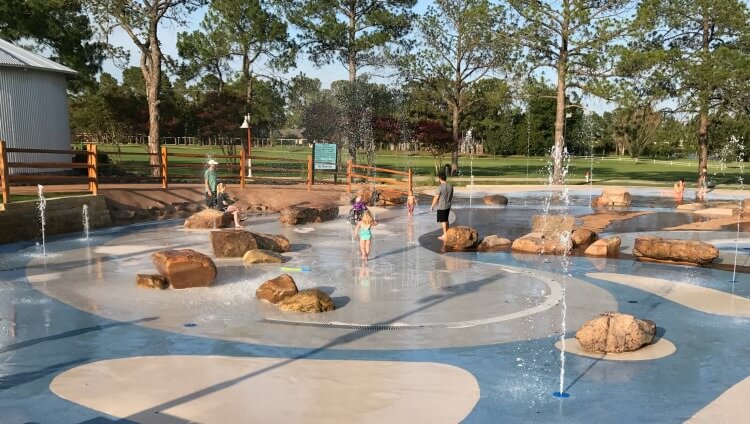 How do you like to beat the heat with the kids in the summer time? I think it's important to get the kids outside for some play time, and we love going on a picnic to somewhere fun. But, here in Texas, it can be so hot!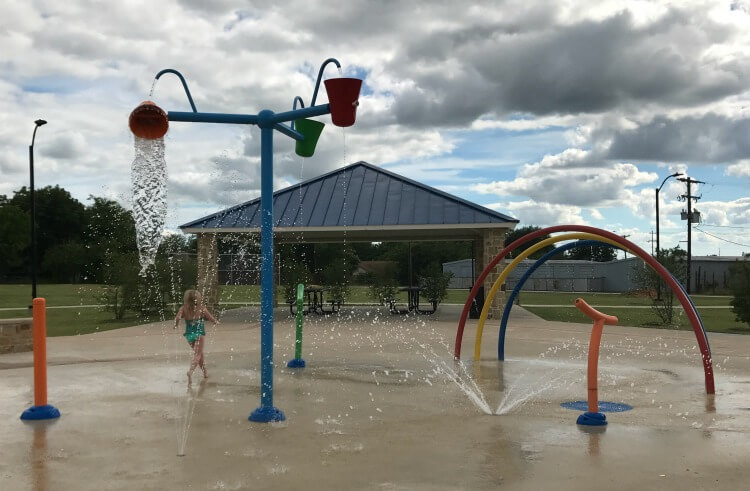 I have found splash pads are the best place to go for some outside play. We can have a fun picnic or just bring along a snack, and everyone can cool off at the same time — including mom!
I pick a picnic table in the shade, pull out a favorite book and snack, and just relax with the baby while the kids play. Every once in awhile I take the baby over to the water to get my feet wet and sprinkle some water on her feet and head. We stay cool, and the kids have so much fun.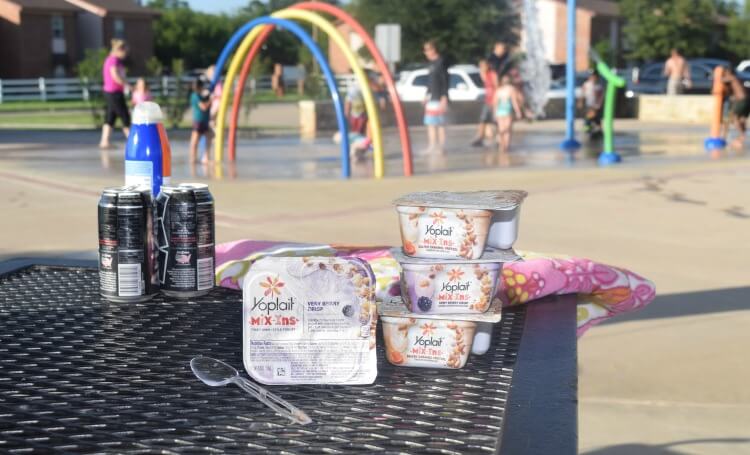 Taking the kids to the splash pad is a lot easier than the pool because I don't have to worry about anyone getting in the water over their heads.
When we bring snacks to the local splash pads, I like to bring something easy for myself. One new snack that is quickly becoming my favorite is Yoplait Mix-Ins. Have you seen them at Walmart? They are so easy to just pop in my bag and bring along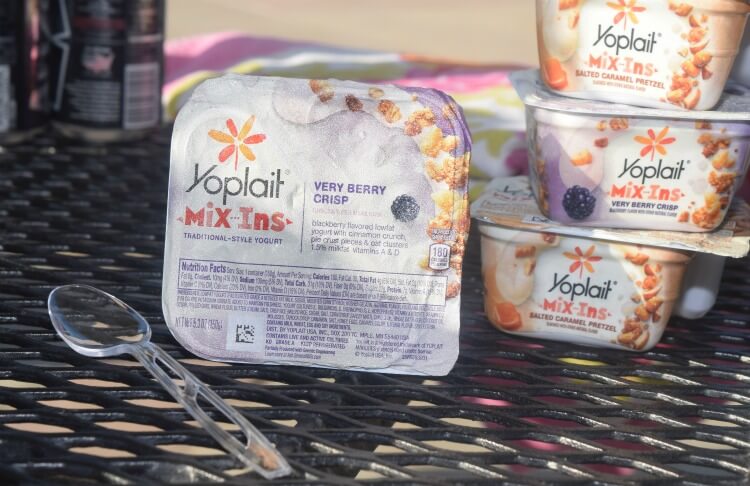 There are several flavors available:
Yoplait Yogurt Mix-Ins Very Berry Crisp – Hero
Yoplait Yogurt Mix-Ins Salted Caramel Pretzel
Yoplait Yogurt Mix-Ins Mint Chocolate Delight
Yoplait Yogurt Mix-Ins Key Lime Crunch
Yoplait Yogurt Mix-Ins Coconut Chocolate Almond
Yoplait Yogurt Mix-Ins Cherry Chocolate Almond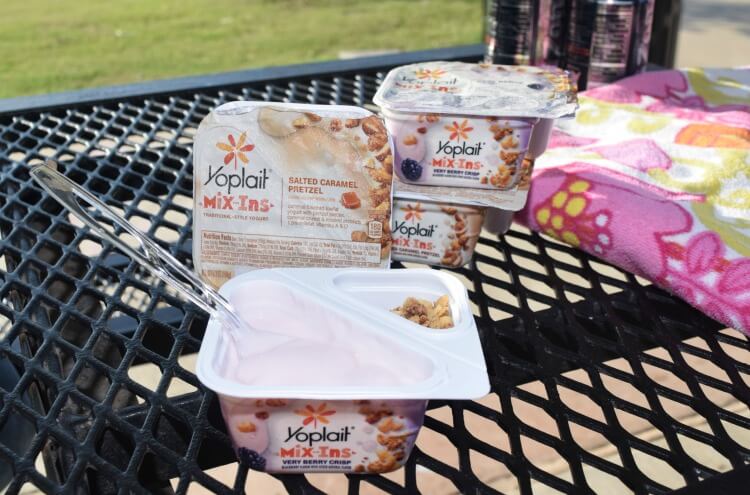 This is a very new product available at Walmart. So far, I've tried Salted Caramel Pretzel and Very Berry Crisp and both are great!
My favorite is the Very Berry Crisp. It contains Yoplait original blackberry yogurt, which I love! Plus, it has these delicious oat clusters and pie crust pieces to mix into the yogurt.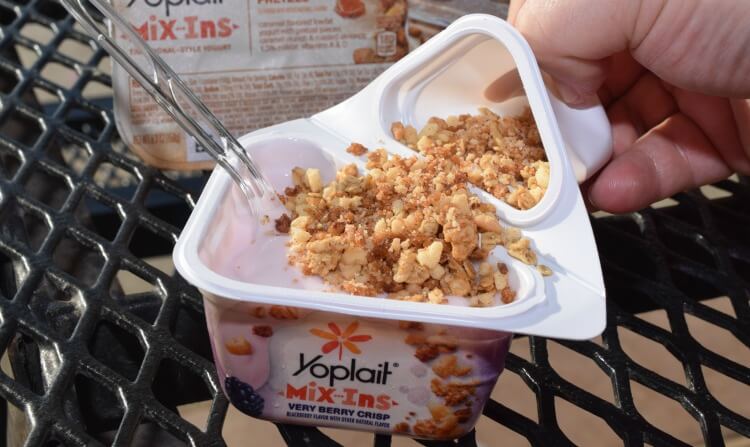 The pie crust pieces and oat clusters mixed with the yogurt are so delicious with a flavor of cinnamon in each bite. When you pop a spoonful into your mouth, it stays crisp even after being mixed into the yogurt. You feel like you're eating a homemade berry dessert.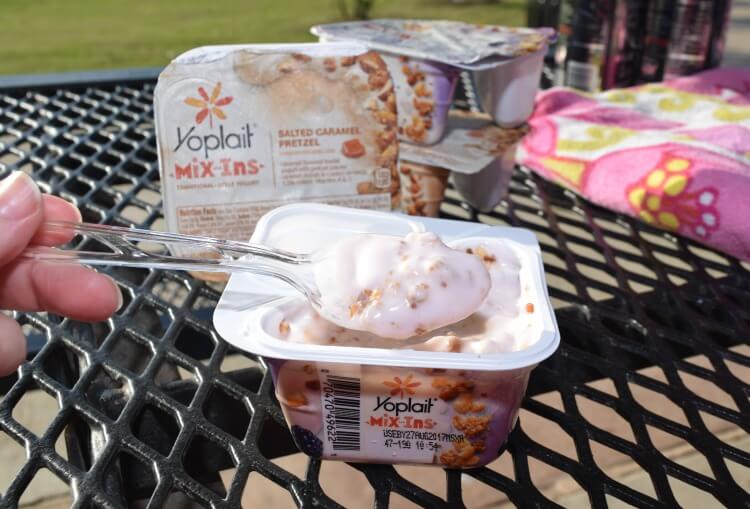 When you're looking to beat the heat this summer with the kids, find a local splash pad and bring some snacks. While the kids play, you can sit back and relax with some Yoplait Mix-Ins and mix up your summer!