This is a sponsored post on behalf of Review Wire Media for Sony Pictures. I received information to facilitate my review as well as a promotional item to thank me for my participation.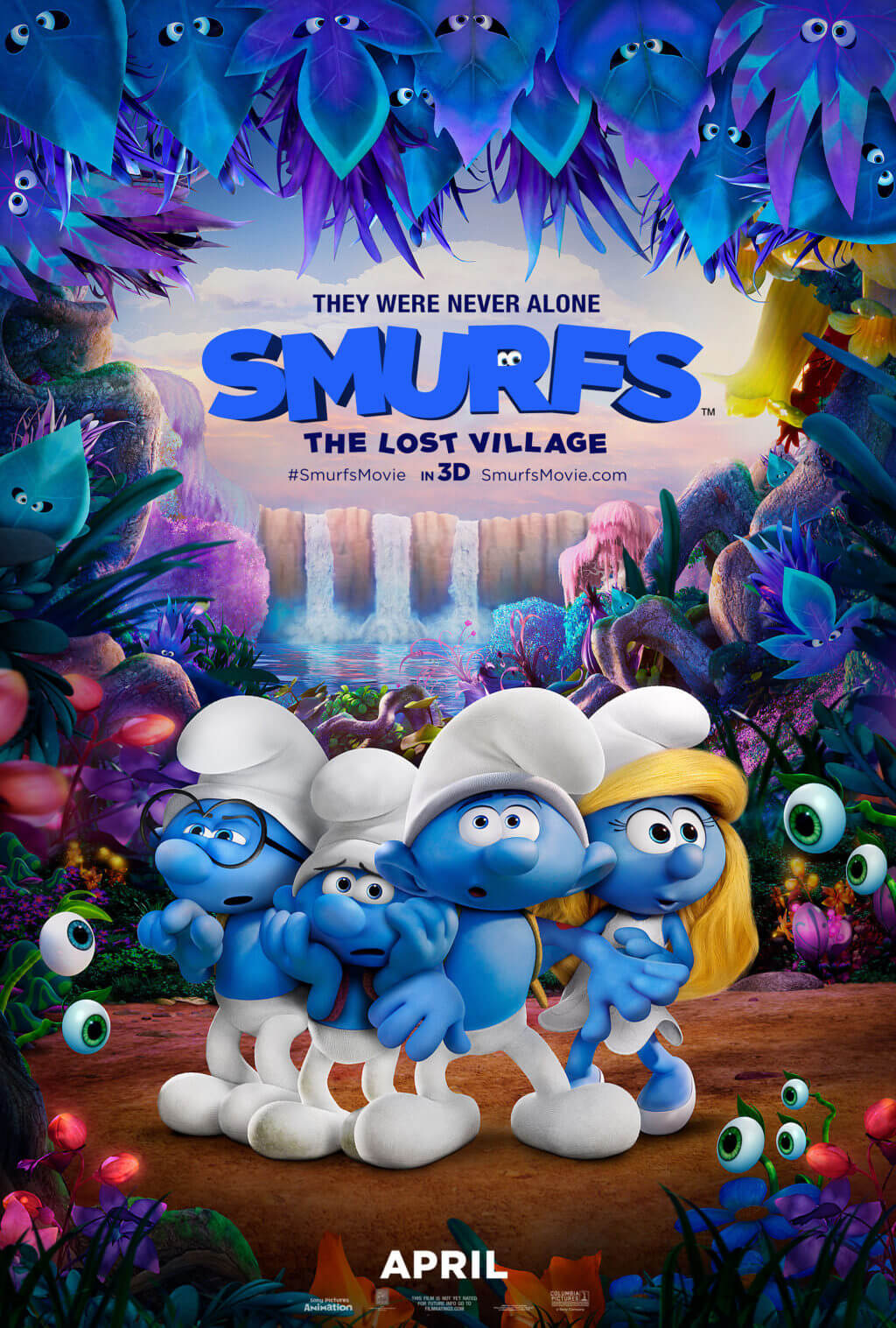 Ready for the new SMURFS movie? It's SMURFS: The Lost Village, and it's coming this Friday, 4/7. It's rated PG for rude humor that's very mild. We recently attended an early screening, and it was such a cute movie. My kids LOVED it! My 6 year old daughter really enjoyed it because it was focused on Smurfette. Did you know she was created by Gargamel to infiltrate the Smurfs? I had no idea!
Here's a quick plot synopsis: In this fully animated, all-new take on the Smurfs, a mysterious map sets Smurfette and her best friends Brainy, Clumsy and Hefty on an exciting and thrilling race through the Forbidden Forest filled with magical creatures to find a mysterious lost village before the evil wizard Gargamel does. Embarking on a rollercoaster journey full of action and danger, the Smurfs are on a course that leads to the discovery of the biggest secret in Smurf history.
This movie is full of girl empowerment. Smurfette wants to know what the "ette" in her name means because all the other Smurfs have a name that means something like "Brainy Smurf," "Nosy Smurf," etc. While she's trying to figure that out, she sees a Smurf outside the village and thinks there might be more like her out there somewhere.
This leads to an epic adventure with some of her best Smurf friends through the Forbidden Forest until they finally meet "The Lost Village" which is full of girl Smurfs! But, all the while, Gargamel has learned of this hidden village, and he, too, wants to find it and steal all the Smurfs for their magical powers. It's a race to who gets there first between the Smurfs and Gargamel.
There were a couple of scary parts, like when they get into rapids in the river through the Forbidden Forest, where my 6 year old got a little frightened and grabbed me.
When I read "rude humor," I was thinking we were in for a lot of bathroom jokes, which I never like. For the most part, it was cute and funny, and the story just flows. Plus, I loved how they really showed how important teamwork is and to have your friend's back. We enjoyed it on a fun Saturday morning.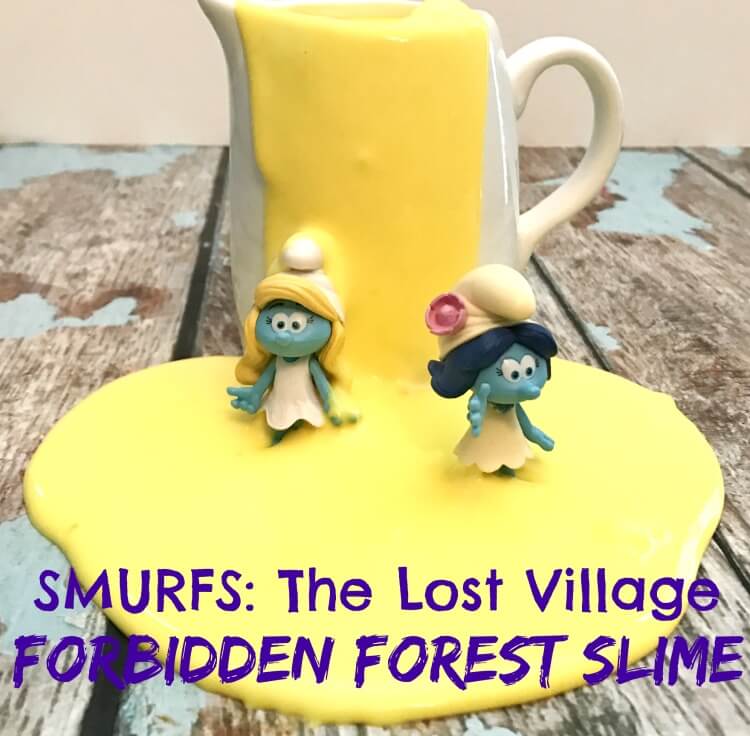 Click over to enter to win some Smurfs Movie Swag and see how easy it is to make some Forbidden Forest Slime!
Check out the SMURFS: The Lost Village on Facebook and Twitter for more information!