This is a sponsored post on behalf of Review Wire Media for Sony Pictures. I received information to facilitate my review as well as a promotional item to thank me for my participation.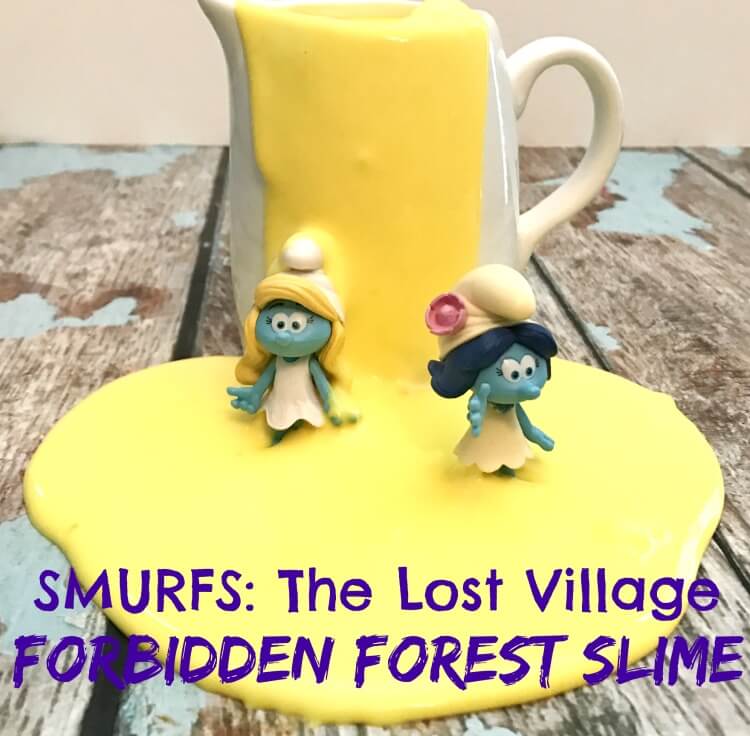 My kids have been so excited to see the new SMURFS: The Lost Village movie. We have watched the trailers a million times, which inspired me to make some Forbidden Forest Slime!
After watching this trailer, I decided it would be totally fun to make some Forbidden Forest slime that the yellow flowers spit out with the SMURFS!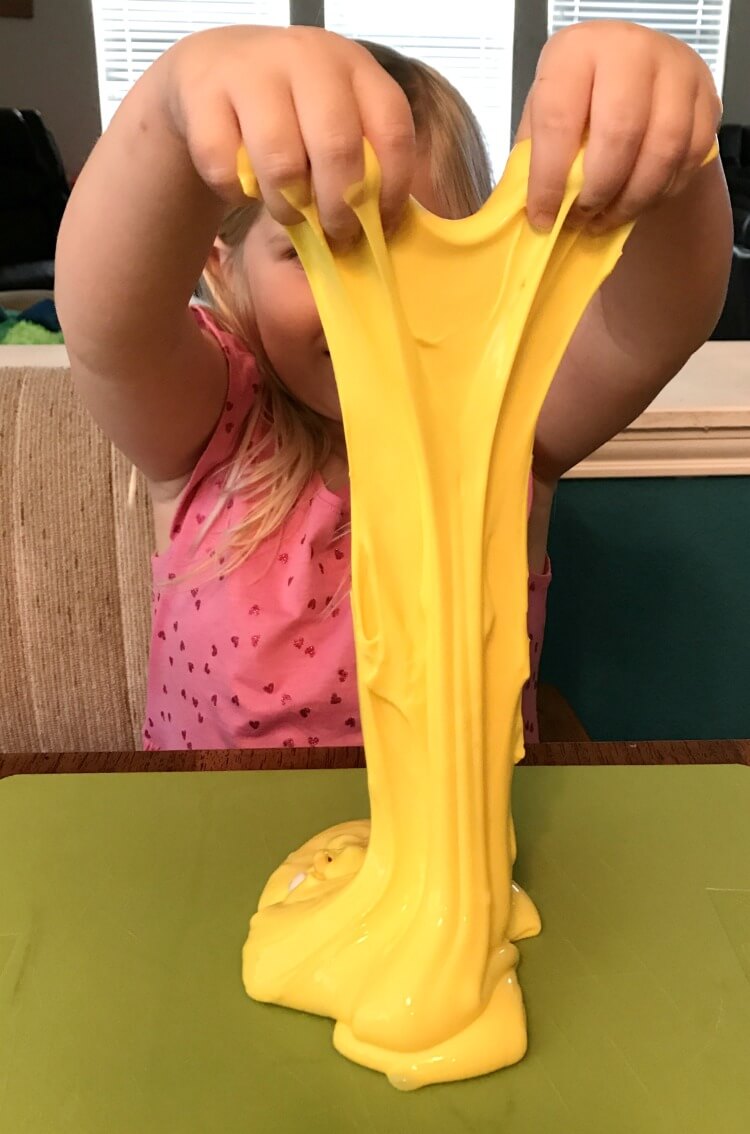 Here's how to make it:
Forbidden Forest Slime Supplies
1-2 bottles of white school glue
2 cups water
1 teaspoon Borax
3-4 tablespoons yellow acrylic cheap paint (50 cents in the craft paint aisle)
SMURFS
Directions
Usually when we make slime, we don't add paint to color it, so this was an experiment that took us a few times to get right. But, once I figured out the right order of steps, it was super easy.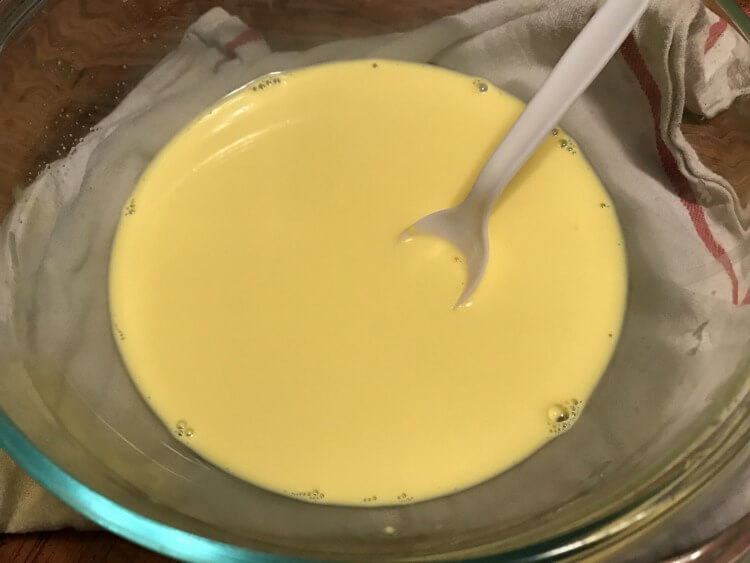 First, combine 1 cup of water with 3-4 tablespoons of the paint. You can totally eyeball the paint and don't need an exact measurement. Mix it up until it's completely yellow opaque water.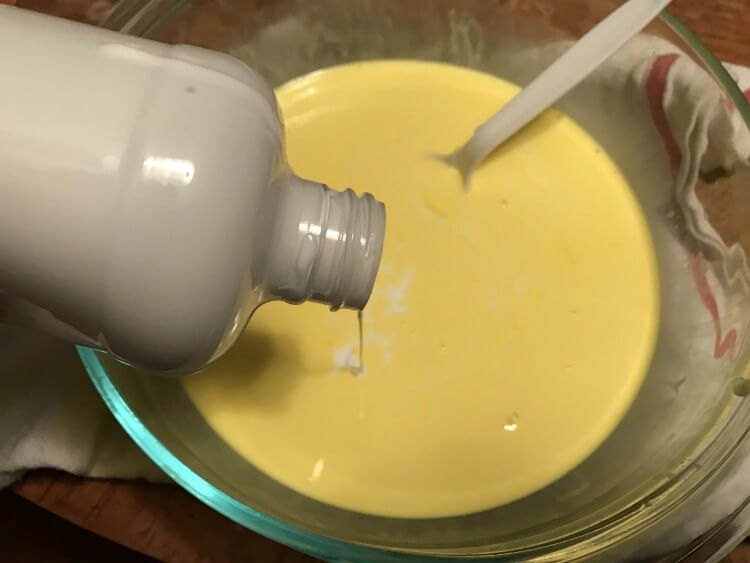 Next, add the glue to the paint water and mix until it's all combined. It will feel a little thicker with the glue added than just the paint water.
In another small bowl or disposable cup, combine the other cup of water and the Borax. Mix until the Borax is completely dissolved.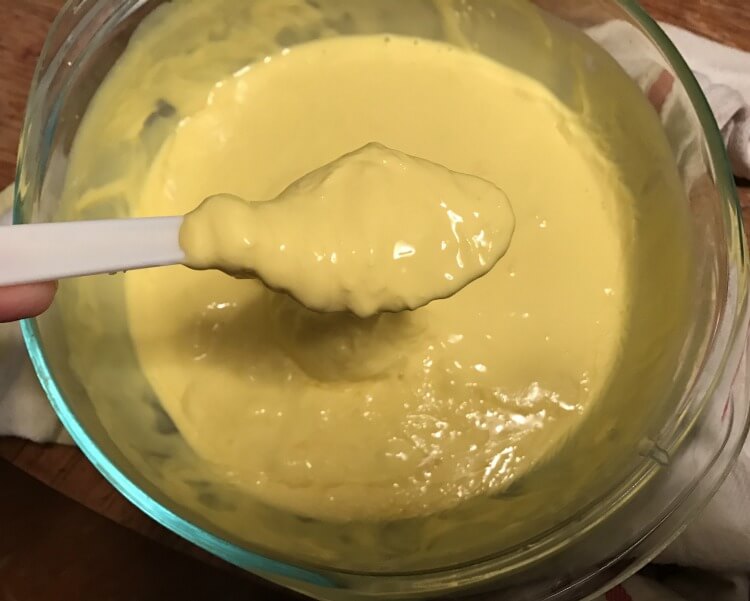 Slowly add the Borax water, about 1/4 cup at a time and mix. I've found this is the way to make the consistency you want. If you add all of it, your slime can ended up being more solid than slime.
I also found that you usually only need about 1/2 the Borax water to get the consistency of slime.
Now pull the slime out of the water and knead it a bit before letting the kids play with it.
We got some new SMURF characters to get stuck in the Forbidden Forest Slime just like the movie trailer. My kids love playing with slime, especially when I let them add something like a toy or two to the slime.
One important thing! This is washable. I dropped a giant glob of the slime on my shirt and pulled most of it off, but there was still a bunch. I threw it in the washer with a load of clothes, and it came out completely clean. No slime, no paint left at all.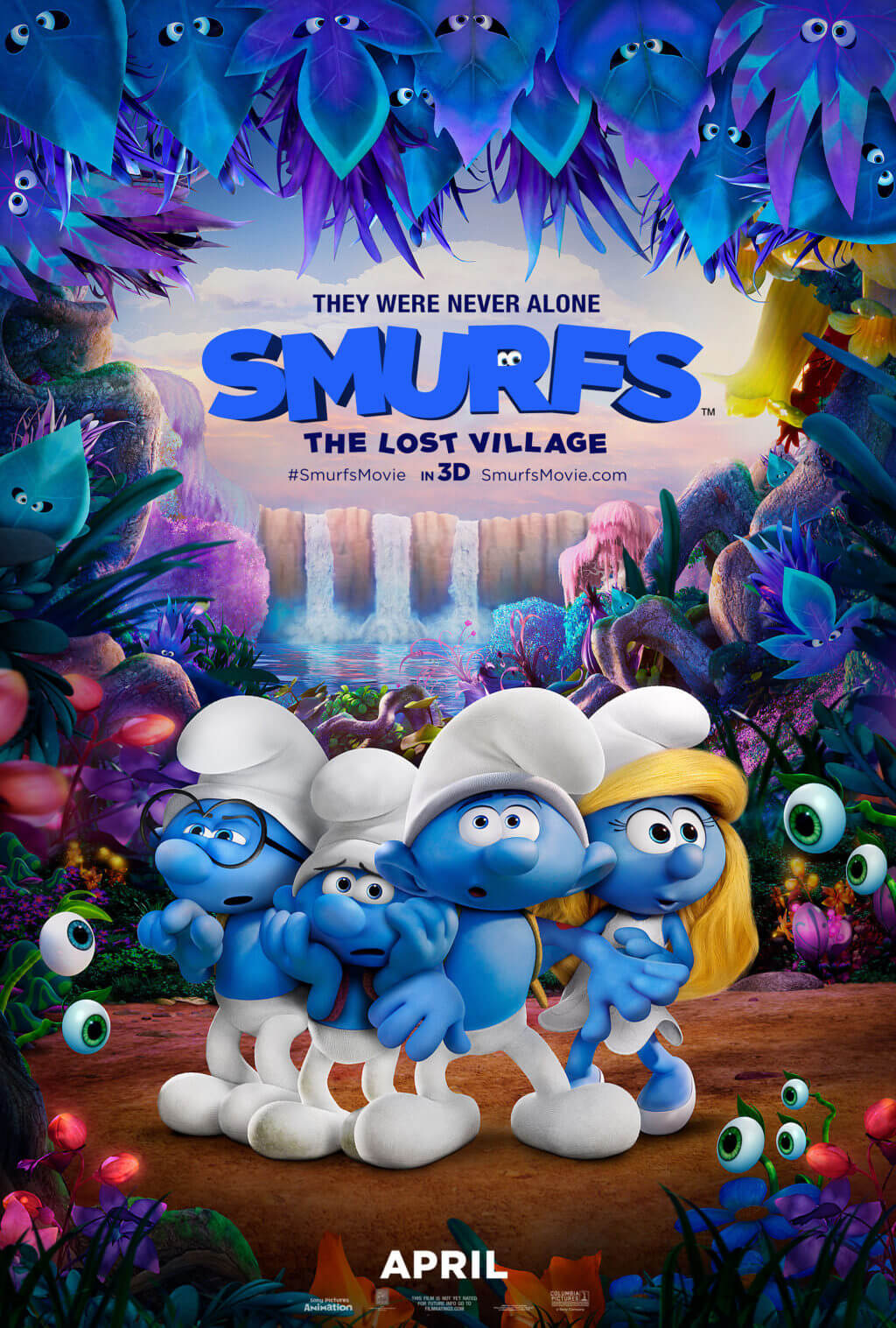 In this fully animated, all-new take on the Smurfs, a mysterious map sets Smurfette and her best friends Brainy, Clumsy and Hefty on an exciting and thrilling race through the Forbidden Forest filled with magical creatures to find a mysterious lost village before the evil wizard Gargamel does. Embarking on a roller coaster journey full of action and danger, the Smurfs are on a course that leads to the discovery of the biggest secret in Smurf history!
We just attended an early screening this weekend. It starts on Friday, April 7th, and it's rated PG. Look for my review coming in a couple days!
See more on Facebook and Twitter!
Now you can win a swag prize pack from the new SMURFS: The Lost Village Movie!
The prize is valued at $20 and includes:
activity pages
bookmark
Forbidden Forest planter
t-shirt
tattoos
Enter below! Good luck!