This is a sponsored post written by me on behalf of Roundup® For Lawns.
While spring is not my most favorite time of the year, I am always excited to get a jump start on cleaning up the lawn for spring. I love changing out the flowers, trimming up the bushes and just making it look like a happy home instead of that dead winter look.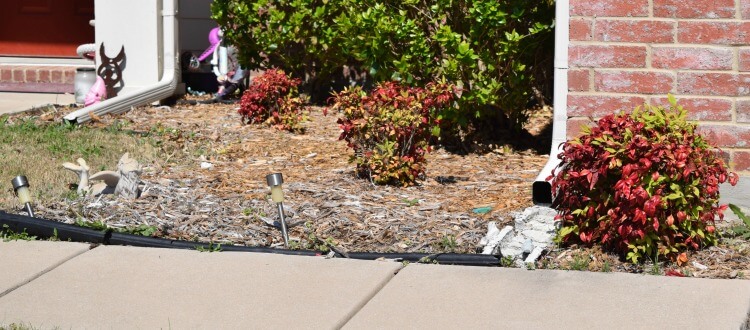 So far we've got most of the bushes trimmed. Next on the list is getting the flower beds ready with some gorgeous spring colors.
Just in the last few weeks it's been refreshing to see the grass waking up and our yard starting to turn green again. Our trees are starting to turn fill in, too. We have an apricot tree in the backyard that I saw covered in blooms. I can't wait to get out there and pick apricots again.
One thing I love is getting the flower beds ready and full of gorgeous spring flowers. I am no gardener, but I can grow periwinkles like nobody's business in my flower beds. I love heading to the nursery to pick up a variety of colors in pinks and purples and whites. We'll be doing this soon!
We have a tiny backyard, so we tend to spend most time outside in the front yard since we have a larger corner lot. My kids ride their bikes and scooters around the sidewalk, play in the driveway with chalk, and my husband and I sit out in the yard on spring and summer nights.
We live in a very rural area. Our neighborhood is basically surrounded by fields, and those fields are full of weeds. The dandelion is just terrible, which just goes everywhere. It drives me crazy, and it also means a battle every spring time with the weeds blowing in from those fields and popping up all over our yard. Thankfully, this spring we will use Roundup® For Lawns.
Did you know Roundup has been the #1 weed killing brand for over 40 years? Now there is a new formula you can use in your lawn. We've been using Roundup products for years, and I cannot wait to try this new Roundup For Lawns formula. My husband's going to head out there in a few days and start the weed killing.
There are special Roundup For Lawns formulas depending if you're in the northern and southern regions of the country, and they are created specifically to handle different grass types. Roundup makes it easy by taking the guesswork out of deciding which product you need, and your local retailer stocks the formula best-suited for the major grass types in your area! However, make sure you double check the approved grass types before using the product.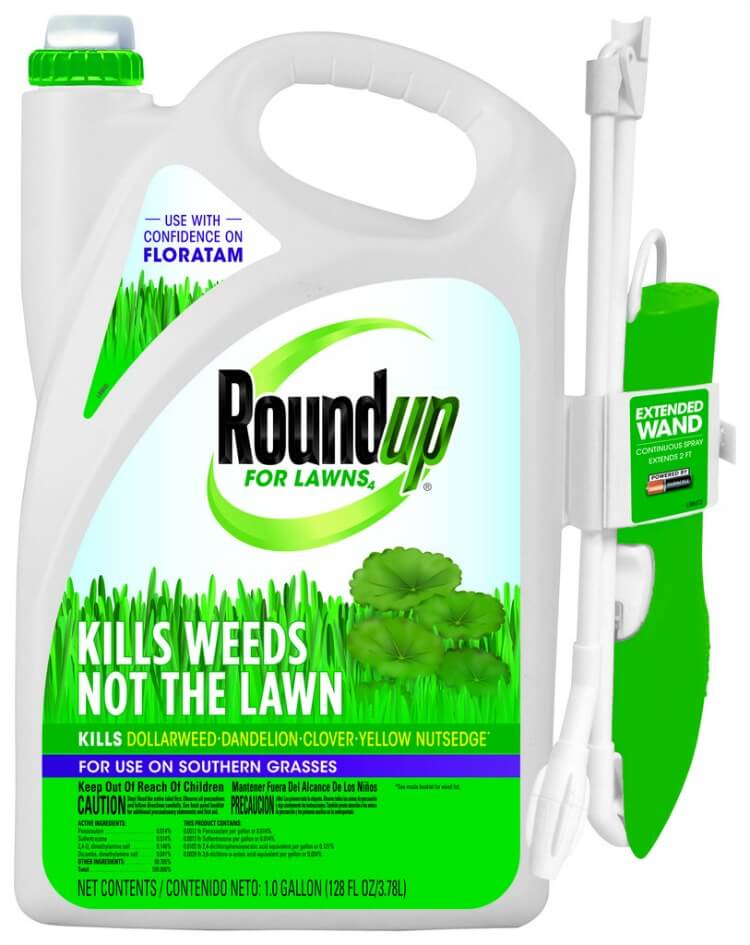 We have southern grass, so this is the Roundup For Lawns formula for us. It is specifically formulated for sensitive southern grasses such as Floratam and Centipedegrass, so it's not just a watered down version of the northern formula. I can't wait to put it to the test on all the dandelion we have around here.
Learn more about how Roundup For Lawns can help your lawn on YouTube.
Stay tuned! I'll have a reveal of our updated spring lawn in just a few weeks! I can't wait!
This is a sponsored post written by me on behalf of Roundup® For Lawns.