[disclaim]I was provided with a free subscription box to facilitate this review. All opinions are 100% my own.[/disclaim]
A few weeks ago I shared FanMail subscription boxes as a great gift for the geek lady in your life! Well about a week ago, I got my December box and can't wait to share it with you! The theme was "Toon Time."
My teenage daughter is a nerd girl herself, so she could not wait to dive into the box when it arrived. First, we checked out the card that explained what all was in the box. I loved how it had suggestions for movies, reading, and more based on this box.
First up is probably my most favorite of the box. It's a flavored lip tint from Fictitious Fragrances. It's an exclusive lip tint for the show Steven Universe. The color is really pretty, and it tastes great. I confiscated it for my own. 😉
Next up is a little plushie PuppyCat. My 5 yr old is a stuffed animal hoarder and declared it hers as soon as she saw it. It's super cute! It's from the show Bee and Puppycat.
My teenager claimed the Baymax shirt for herself. It's also an exclusive for the December box.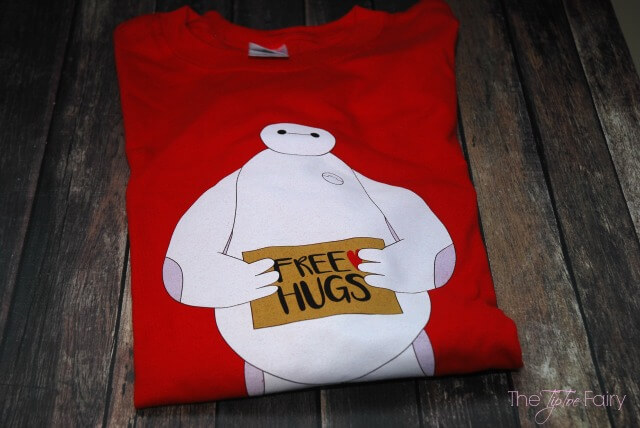 We also got the comic Lumberjanes. My tween son is more into comics than the girls, so we hadn't heard of this one before either. But it's made by three women. It a series about a group of girls at scout camp who encounter strange creatures and things. I've been reading it with my youngest, and she loves it. I just read Fox is going to make a live action movie from it!
Everyone wanted the buttons! All of my kids love Adventure Time, but my 5 yr old got Fionna & Cake. My teenager took the rest of the buttons. I think my favorite is the special one – "I'm the Doctor not a Companion." I love me some girl empowerment!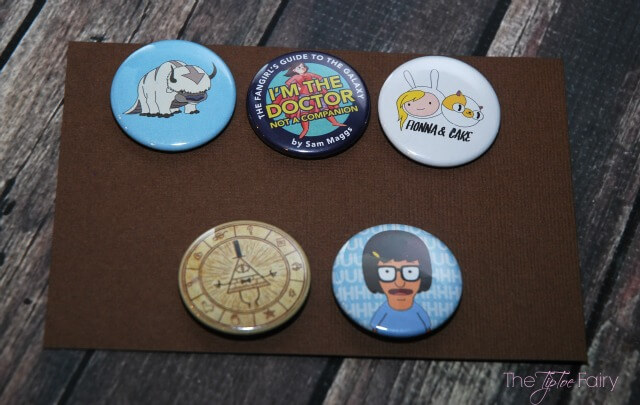 We loved all that came in this box! Both my girls and I had favorite items. This would be the perfect gift for a millennial or teenage geek girl. I definitely feel it's a great value for just $21.99/month. And, for the plus size girls, they have boxes available with t-shirts in your sizes, too!
January's theme is…..[drum roll]…
It's all about "Ladies celebrating ladies!"
It will arrive just in time to get you in the mood for Galentine's Day AND Valentine's Day!
FanMail will be commemorating some of their favorite lady friendships and romantic ships, too, in fandoms like: Outlander, Orphan Black, Doctor Who, Game of Thrones, & more!
The January's box will also include FANMAIL EXCLUSIVE NAIL WRAPS designed just for them from Espionage Cosmetics! These wraps will only be available through FanMail, so get your January box now before they sell out!!
You can get $2 OFF your order with the code TIPTOE. Order HERE!
Are you a nerd girl or geek lady? What's your guilty pleasure?