I participated in this sponsored campaign on behalf of One2One Network. All opinions stated are my own.
When I was a first time mom many years ago (my oldest will be 15 this year!), our first infant seat was Evenflo. Since then, I've found that I prefer Evenflo car seats over other brands for their comfort, protection, and the price.
Recently, with my youngest daughter, I was asked to try out the new Evenflo Symphony LX Platinum. I was very curious because this seat is an All-In-One car seat which is made to accommodate children ranging from 5 – 110 lbs. They say it's the only car seat you will ever need!
When I pulled it out of the box, I was immediately impressed with the side impact protection. It wraps around to cradle your child. Plus, it's adjustable. Pulling up that red handle at the top of the seat raises and lowers the headrest quick and easy for the right fit.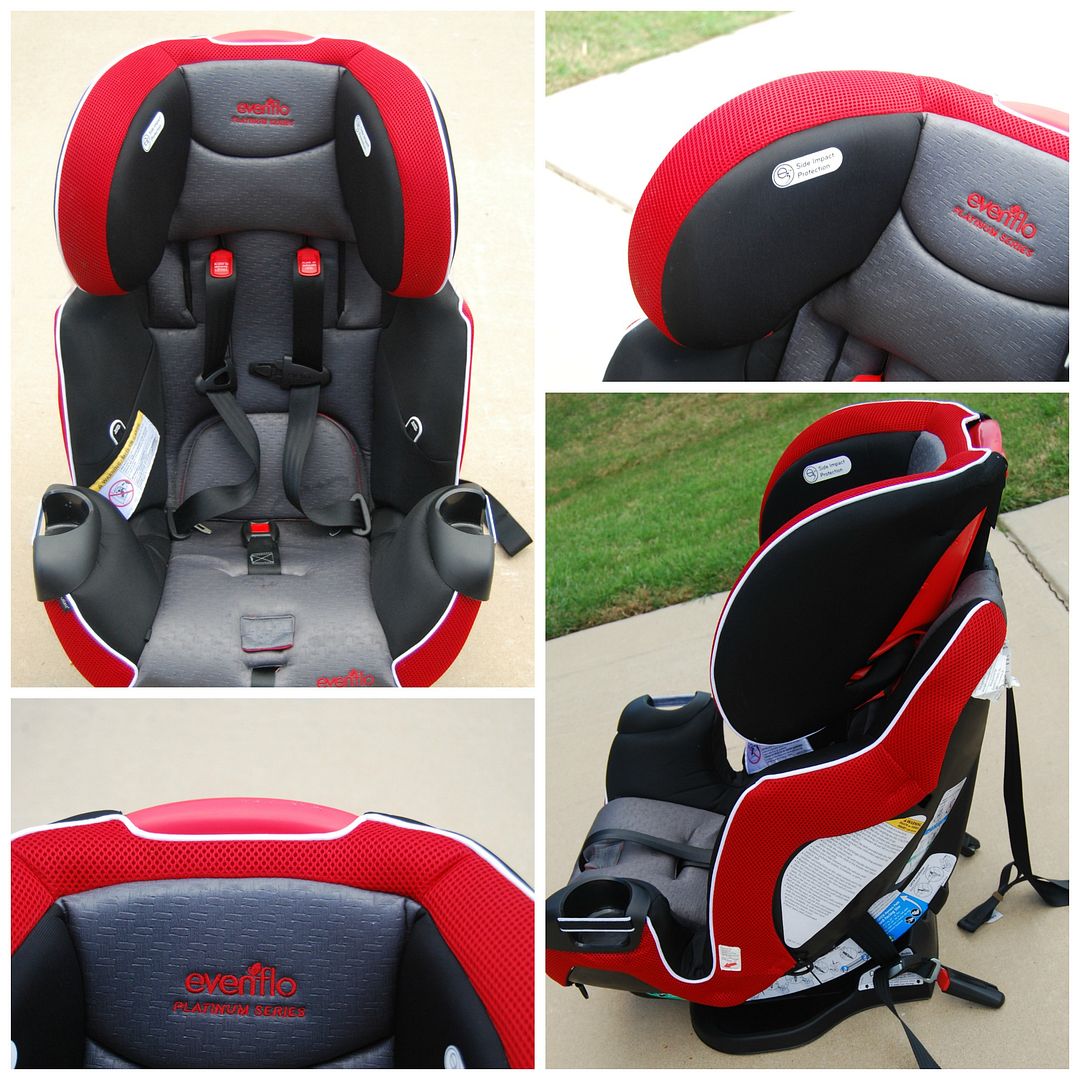 Not only is it good for side impact, it's also good when they're sleeping. It helps keep your child's head up and not falling down on their chest, and for babies, that can obstruct breathing.
Installation was a snap. This car seat took me less time to install than any other I've tried. The LATCH system was easy and didn't take 2 hands tugging as hard as I could to get it right. It really did only took one hand to quickly install and pull tight. Removal was just as easy. I was impressed!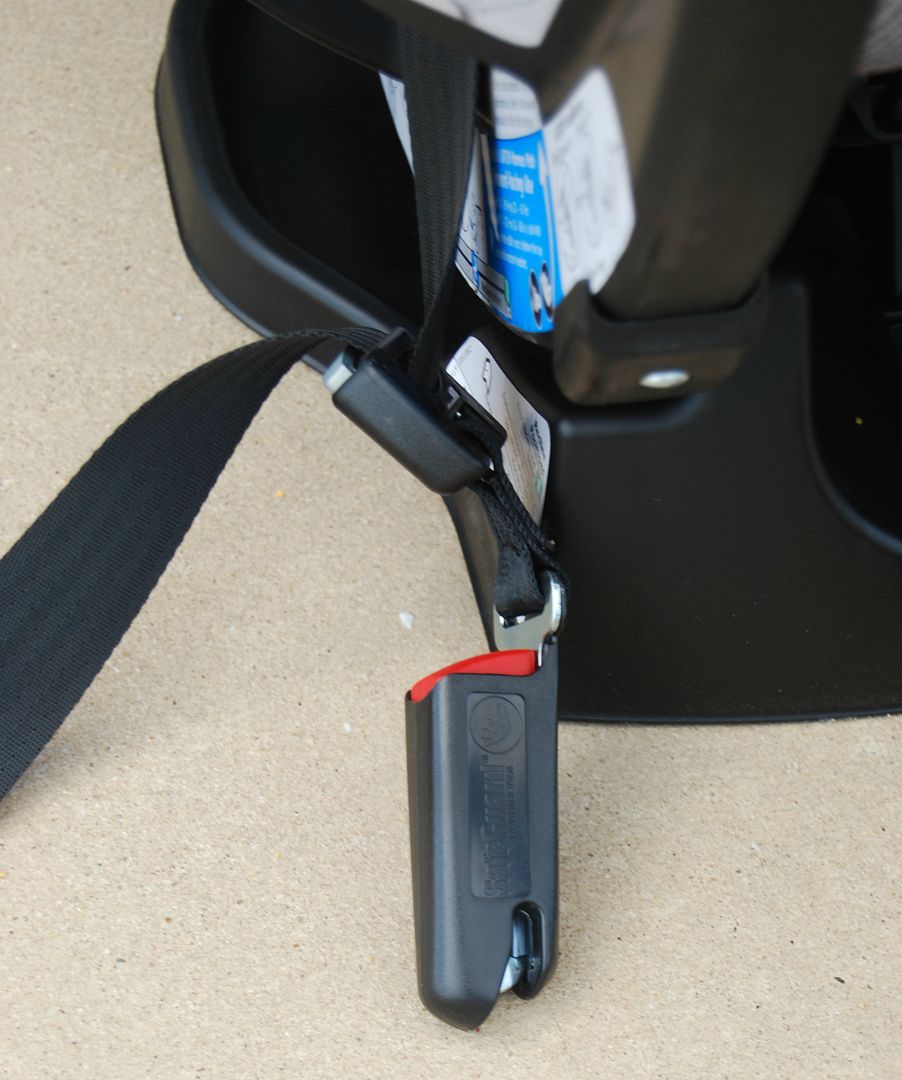 The literature that came with the seat said the NASA-developed Outlast® technology car seat fabric could regulate the temperature of the fabric both in hot weather and in cold. The pictures below show the same child's body temperature sitting in a car seat with OUTLAST technology and then sitting in one without it. I have to admit I was skeptical.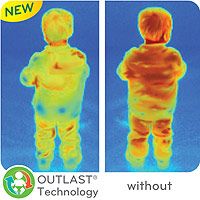 Here in Texas, it's already getting hot. On those hot days, I usually I have to cool the car down with max a/c just so she can sit in her seat. Not anymore! Just the other day, after a few hours of the minivan sitting in full sun at nearly 90 degrees, I could not believe how cool her car seat felt to the touch.
It works in cold weather, too. We've had some unseasonably cold weather and ice. In the mornings when I take my older kids to school, I've had to wrap her in a fleece blanket to prevent her from freezing in her old car seat. With the EvenFlo Symphony, the seat is a little cool, but she no longer needs to be wrapped in a blanket to prevent her teeth from chattering.
There is nothing worse than having an uncomfortable baby or toddler crying in the back seat. According to a study conducted by American Baby and Safe Kids Worldwide, new moms are 300% more likely to get into an accident than other drivers, in part due to tending to an upset baby. This fabric helps give your child a more peaceful ride so you don't get distracted and have an accident.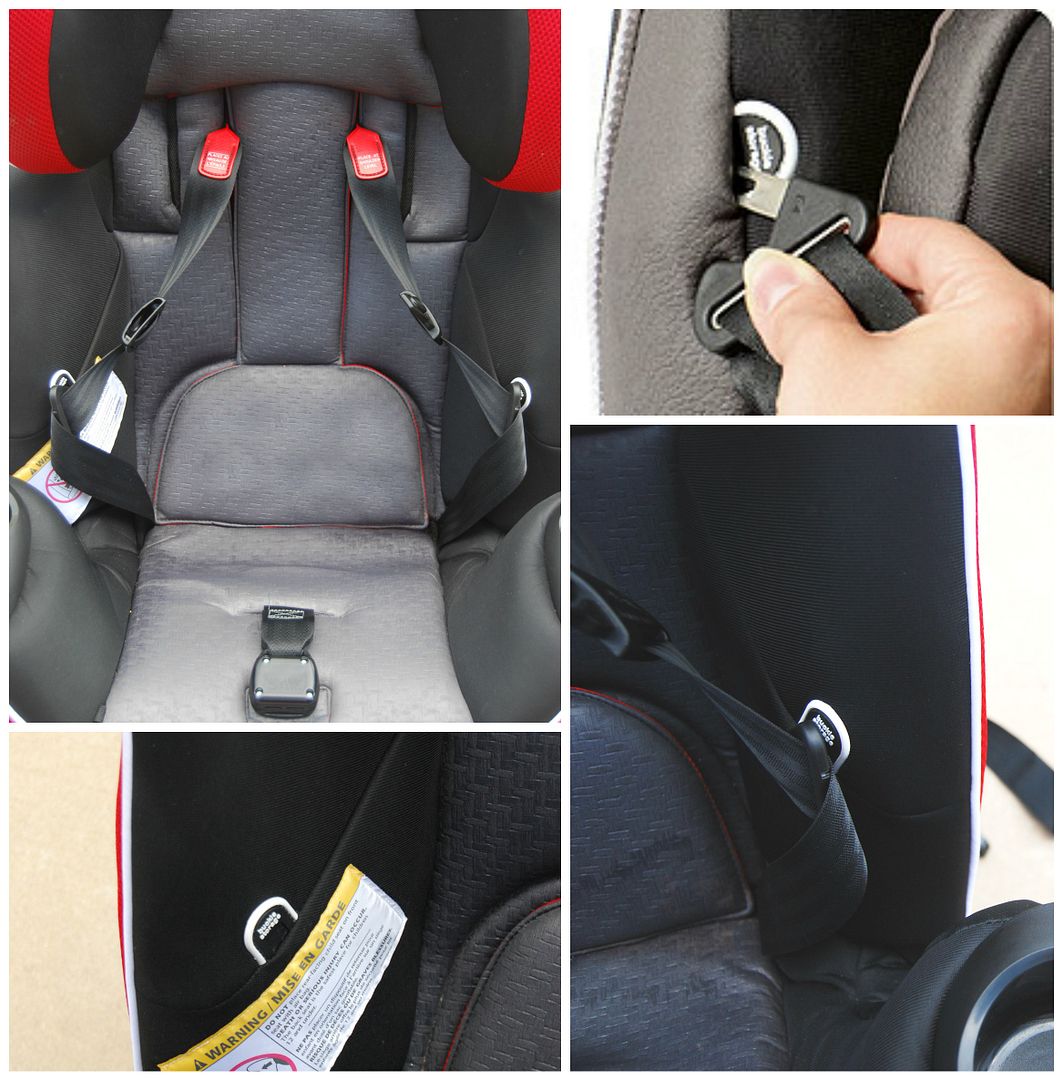 Evenflo even thought of Buckle Pockets. They are on either side of the seat to hide away the metal buckles. It doesn't just prevent your little one from getting burned during hot summer days, it also makes it easy to put your child in the seat and not have to fish around her for the buckles. They're always in the right spot.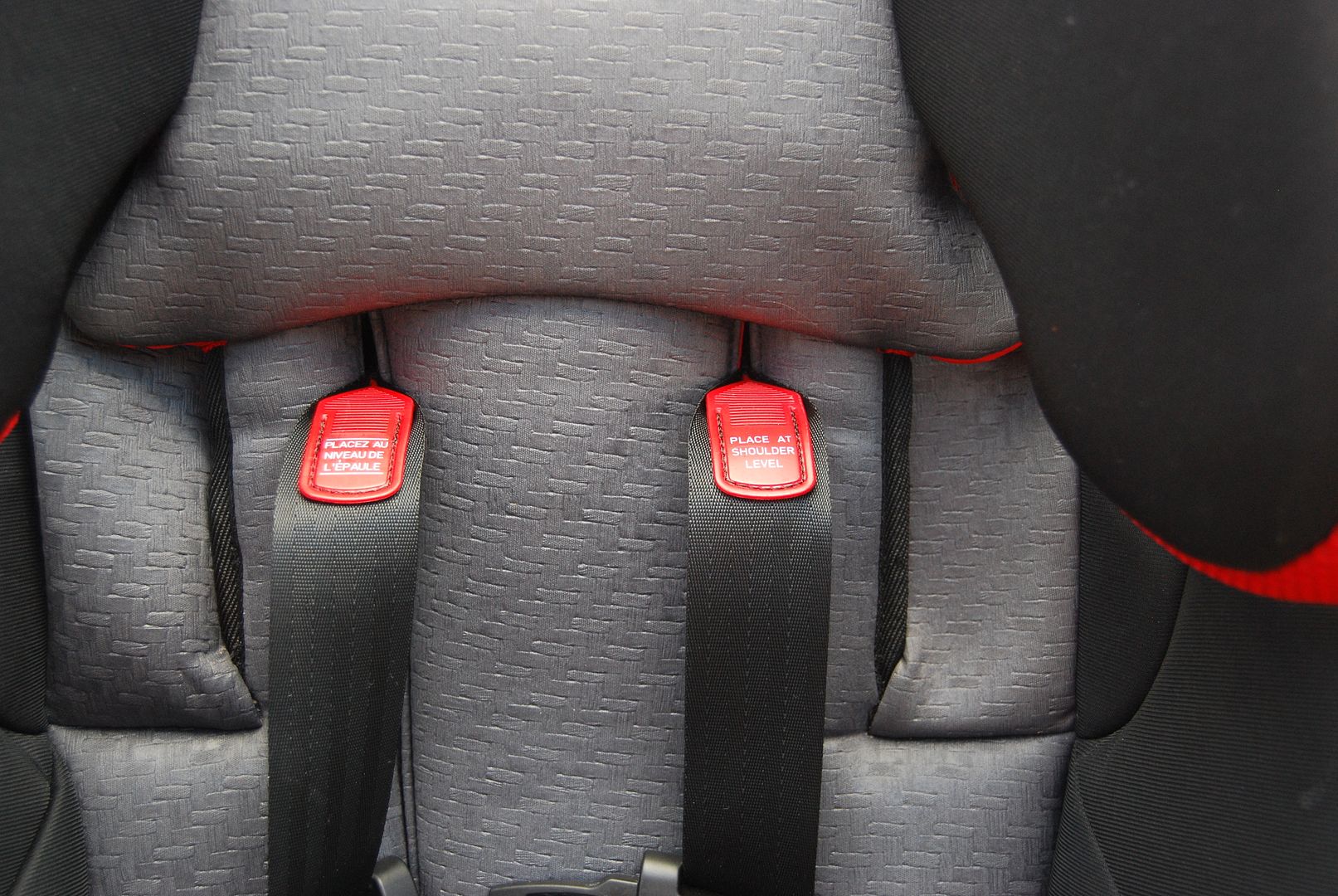 What's my absolute favorite thing about this car seat? I love that I can re-position the straps from the FRONT of the seat. If I need to re-position, it's a simple tug upward of those red tabs to put the straps in the correct position. This is so much better than having to unthread the entire buckling system just to move the straps a little higher as she grows.
I love the elastic cup holders. With sippy cups, snack cups, and juice boxes, they NEVER seem to fit properly in a car seat cup holder. But with the elastic, it's easy to fit an odd-shaped drink into the cup holder.
I think Evenflo did a great job with this car seat. All of these features really add up to make a great car seat. I definitely plan for my daughter to use it until she no longer needs a booster seat.
If you're interested in finding out more about the Evenflo Symphony LX, check it out here at Babies R Us to learn more.