I love making homemade Valentines with my kids each year. We decide what they want to give, and then I whip up a printable to go along with it. We've done this since my 16 year old was little. Sometimes I can still talk my 16 year old into making a few for her friends.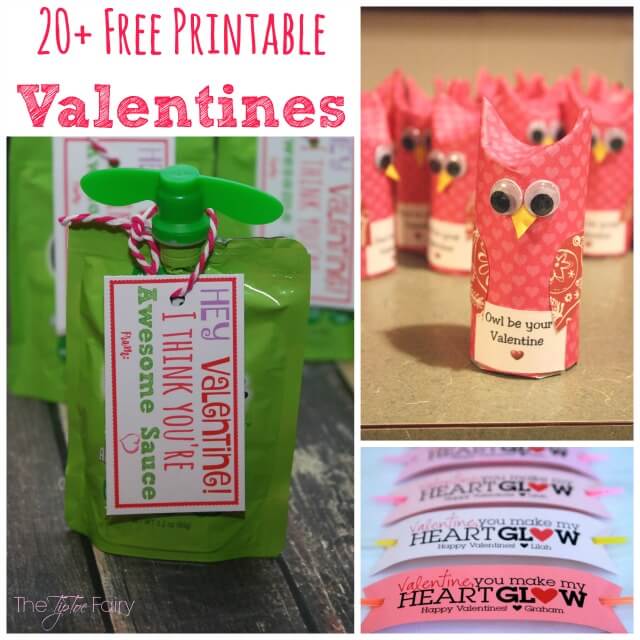 This year my 5 year old is the only one who has a class valentine party as my just turned 12 year old is in middle school now. My youngest still has years of Valentine's parties, so I'm not feeling sad just yet.
We decided to go with applesauce pouches this year, to be a little healthy. She loves them and so do the kids in her class. I printed up a fun "Awesome Sauce" themed card.
Download these FREE Awesome Sauce Valentines!
More Printable Valentines
I've also compiled a ton of other great printable Valentine's Day ideas. I can't wait to hear your favorite!
Big Hero 6 Tic Tac Valentines | You're One in a Minion Valentines | Super Hero Valentines
You Blow Me Away Valentines | Rice Krispies Kisses Valentines
Cuties for Cuties Valentines | Sugar Free Valentines
May the Force be with You Valentines | You're a Reel Catch Valentines
I think you're the Bomb Valentines | Super Hero Valentines | Fruit Snack Valentines
Play Doh Valentines | You Rock Valentines | Owl Be Your Valentines
Glowstick Valentines | Crazy Straw Valentines | I Like You Beary Much Valentine
How to Train Your Dragon Valentines | Tiny Animal Valentines
Need a doggie valentine? Check these out! They are so cute!!
Which one is your favorite?