A couple years ago I found this really nice hanging dish towel at a thrift store. It looked brand new, so I took it home. I am obsessed with that towel. It's my go-to kitchen towel. No other kitchen towel can measure up to the greatness of this one. If it's dirty and in the wash, I feel like I'm lost and can't find my way. One day, I picked it up to inspect how it was made, and that's when I realized…it's a freaking pot holder and kitchen towel sewn together! What? Seriously? I had no idea.
I never wear an apron, but I keep that dish towel hung on the handle of the stove so I can quickly pull it up and wipe spills or my hands or pick up something hot. Since I'm so in love with that towel and can't live without it, I decided to make up a batch of them and take pictures along the way so I could share with all of you.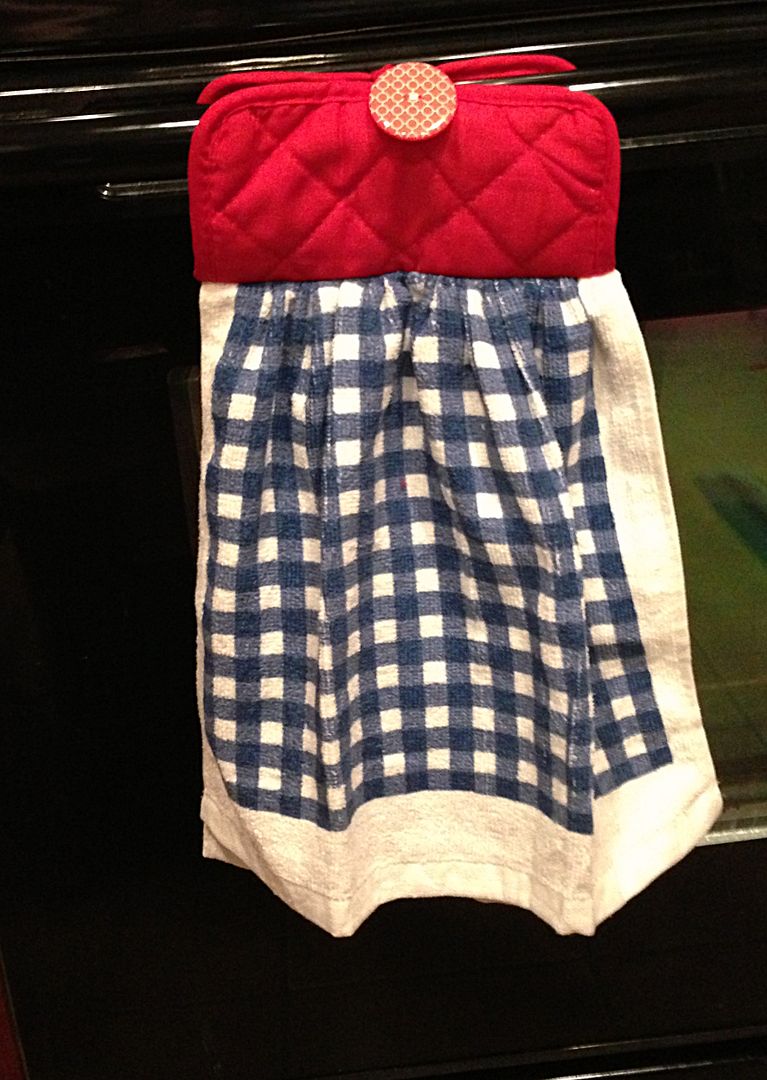 Hanging Dish Towel Tutorial
Materials
1 dish towel
1 pot holder
coordinating thread
1 to 1.5 inch sized buttons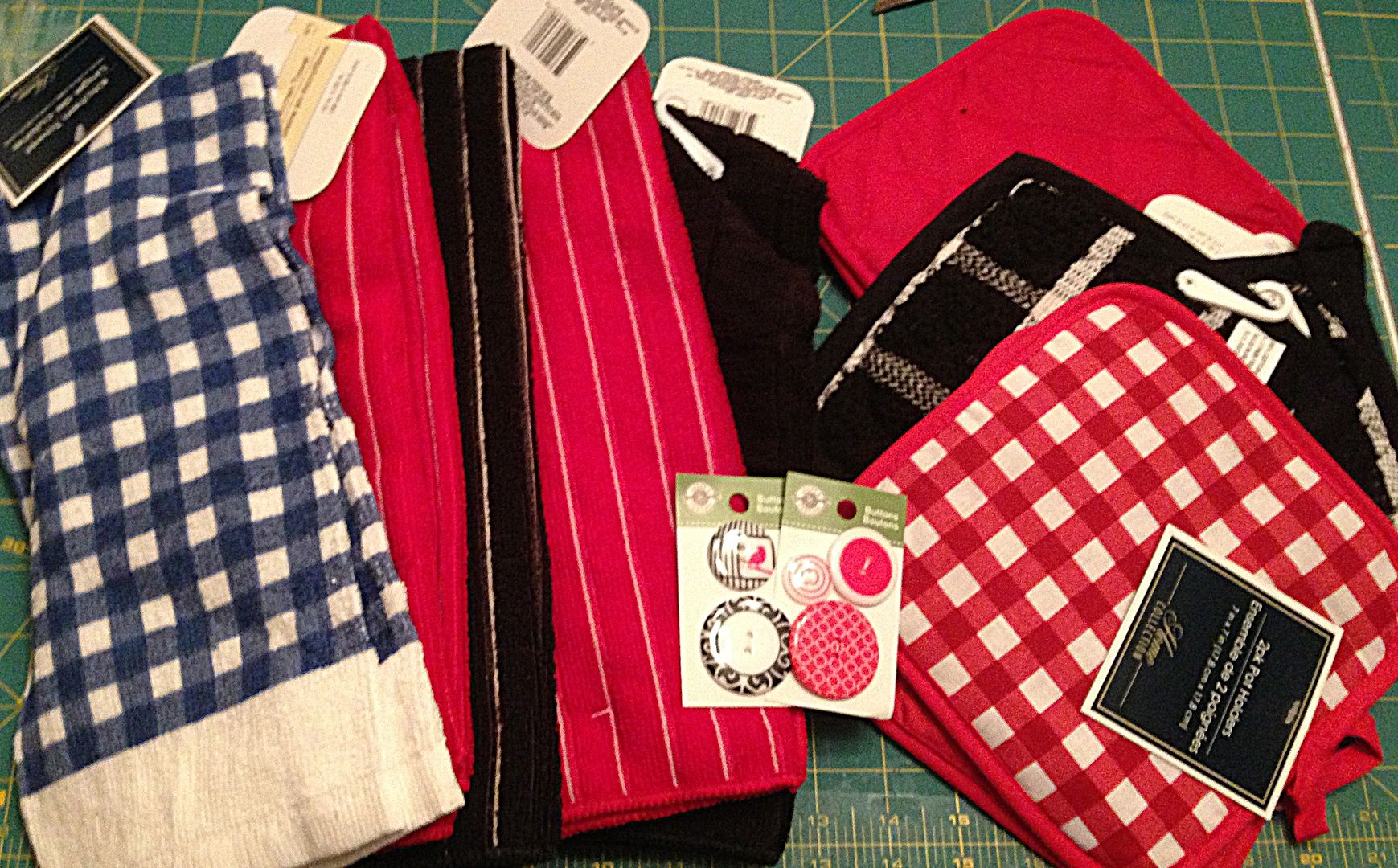 A word about supplies. For this tutorial, I got most of my supplies from The Dollar Tree. They had a whole aisle full of kitchen towels and pot holders in a variety of colors. For $3, you can get a set of 2 pot holders ($1 for the set) and 2 kitchen towels ($1 for each). I found my buttons on clearance for 99 cents at Michael's for a set of 2. My final cost was about $2 for a single hanging dish towel.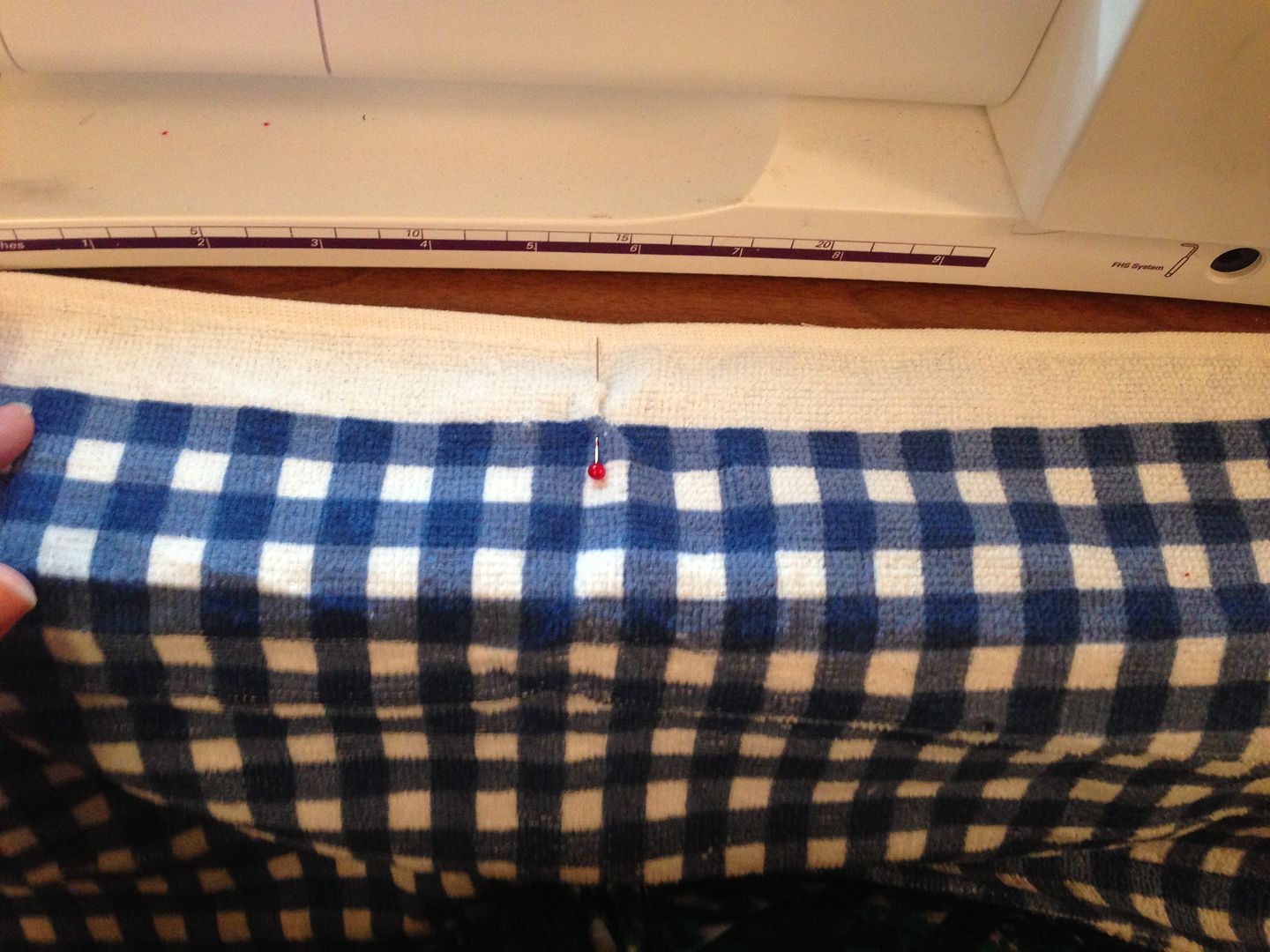 1. Locate the middle of your dish towel width wise.
2. Sew a gathering stitch through the middle.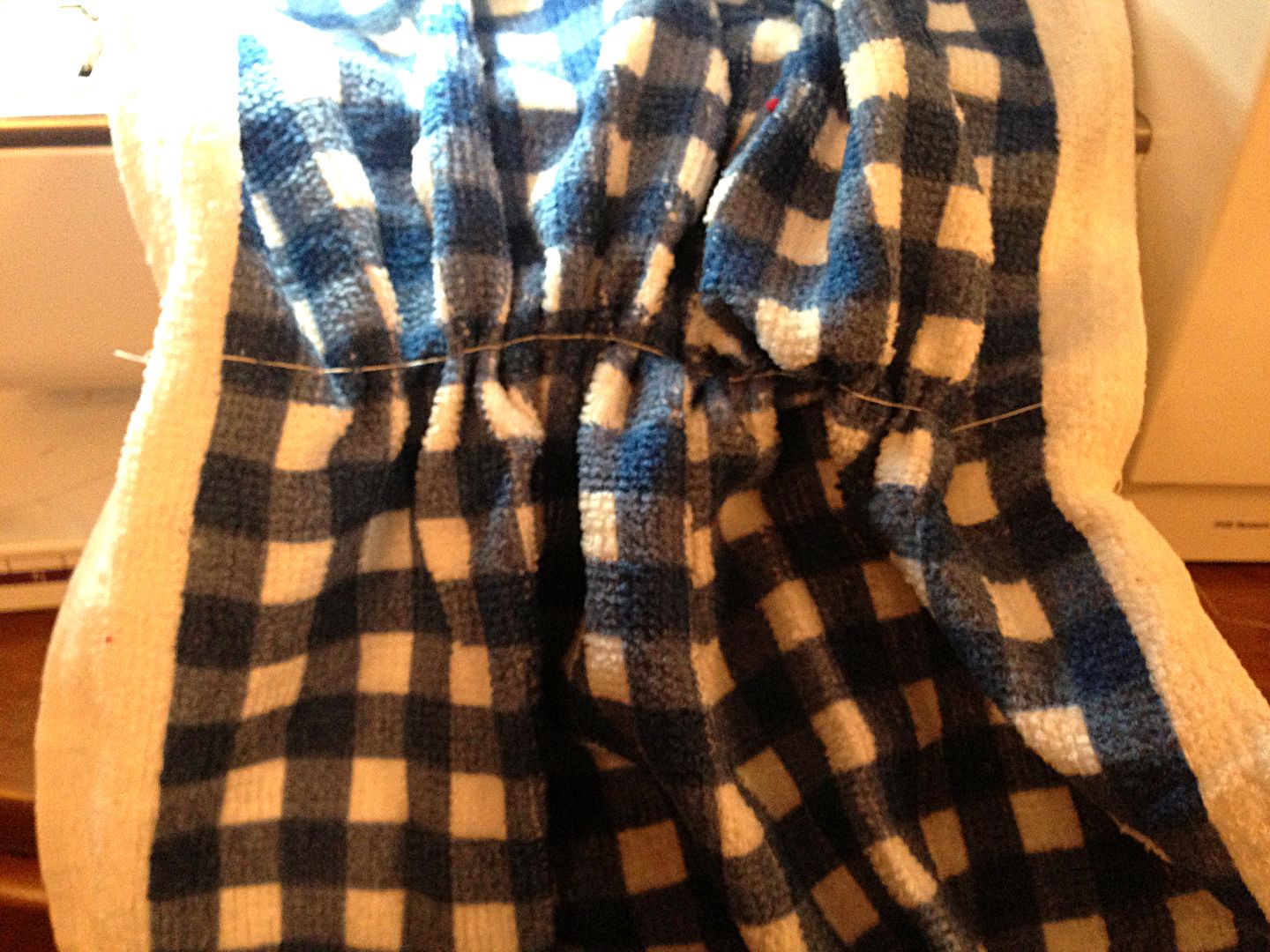 3. Pull your threads to gather the dish towel middle.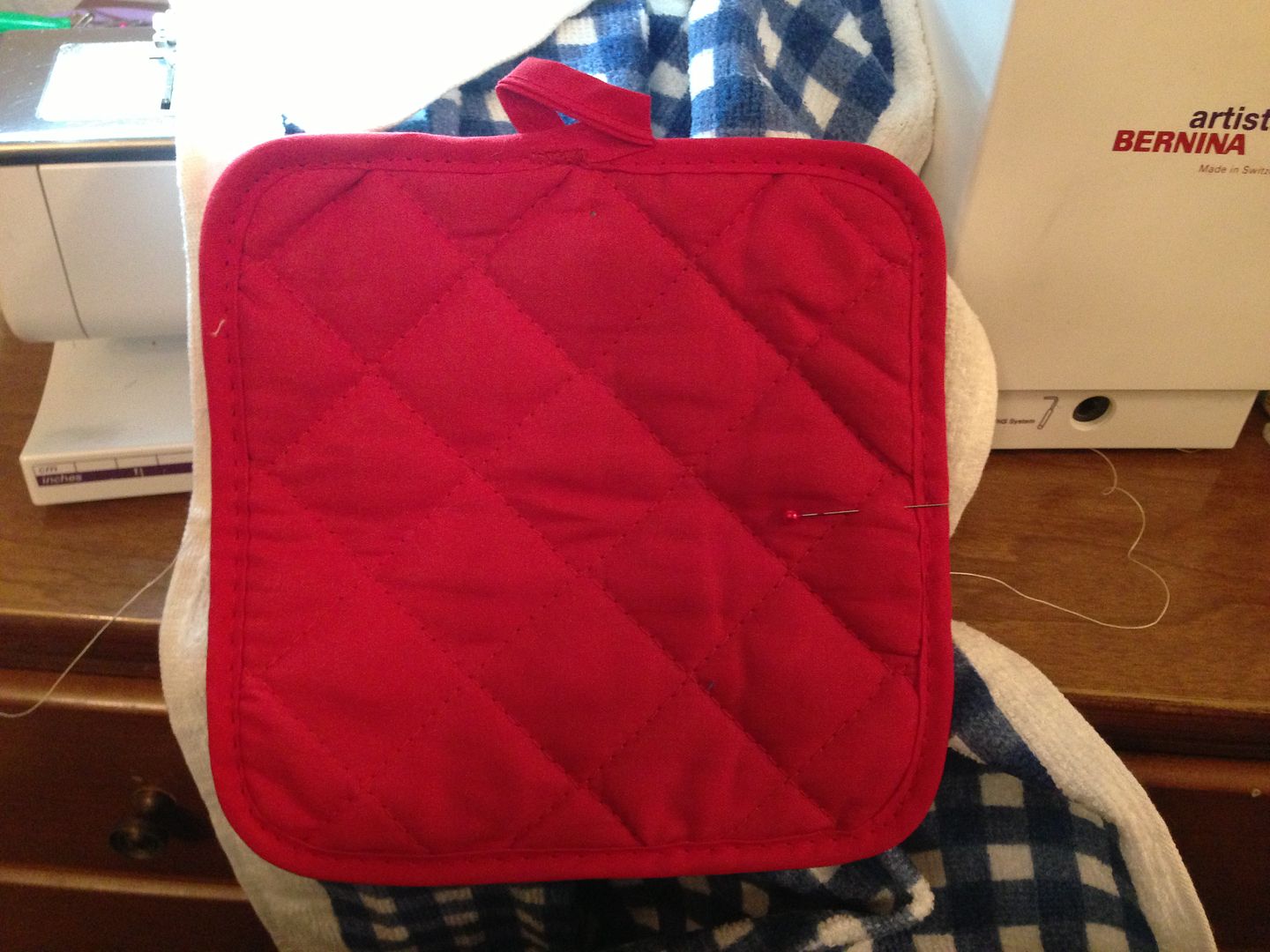 4. Locate the middle of your pot holder. Make sure to keep the loop at the top.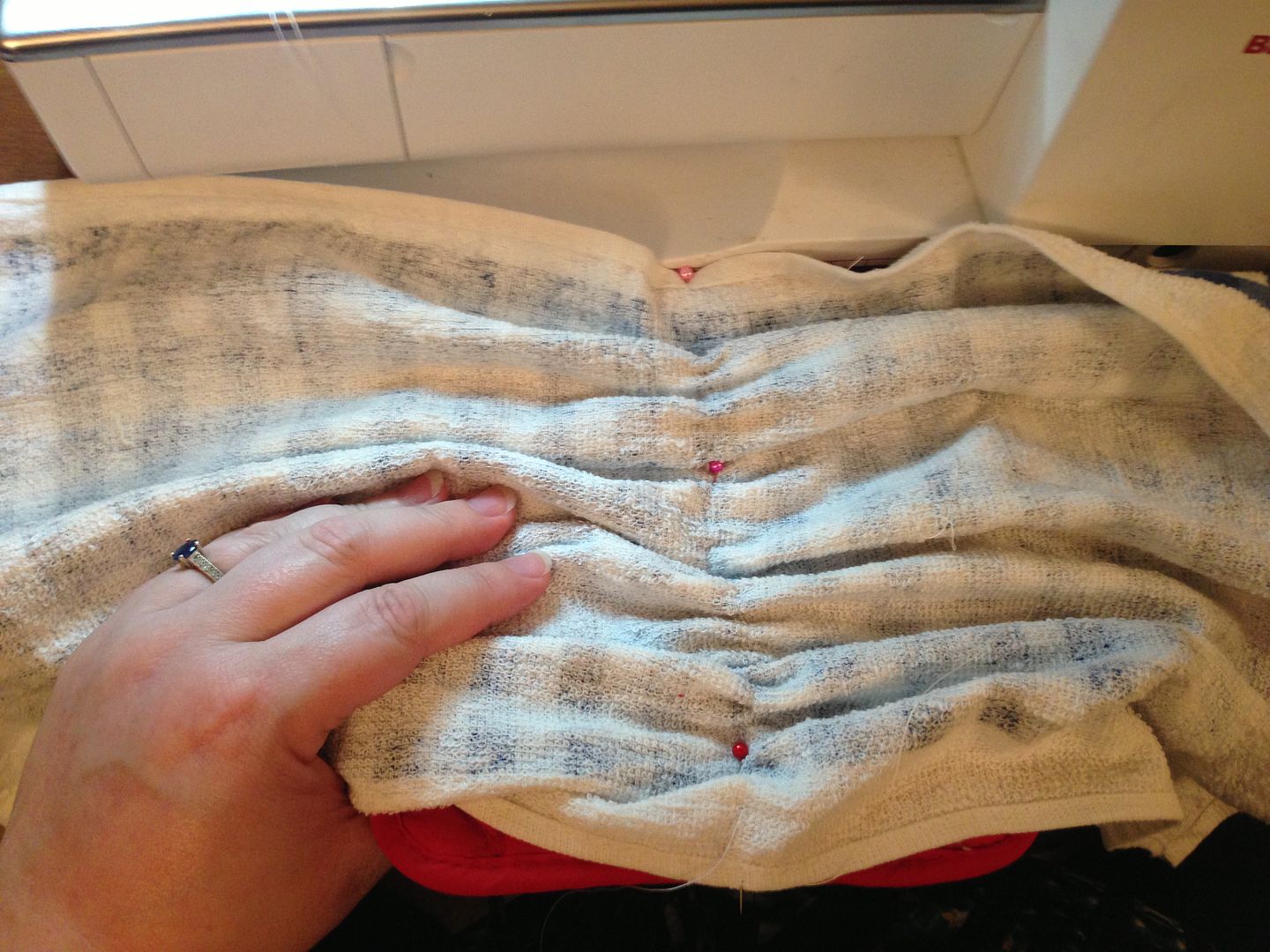 5. Pin your gathers to the middle of the pot holder.
6. Sew the potholder to the towel with the gathered towel side up with a wide zig zag. You might need to loosen your sewing machine tension if your potholder has some thickness to it.
7. Above is the finished look.
8. Sew a button to the front top of the pot holder to match up with the built in loop of the pot holder.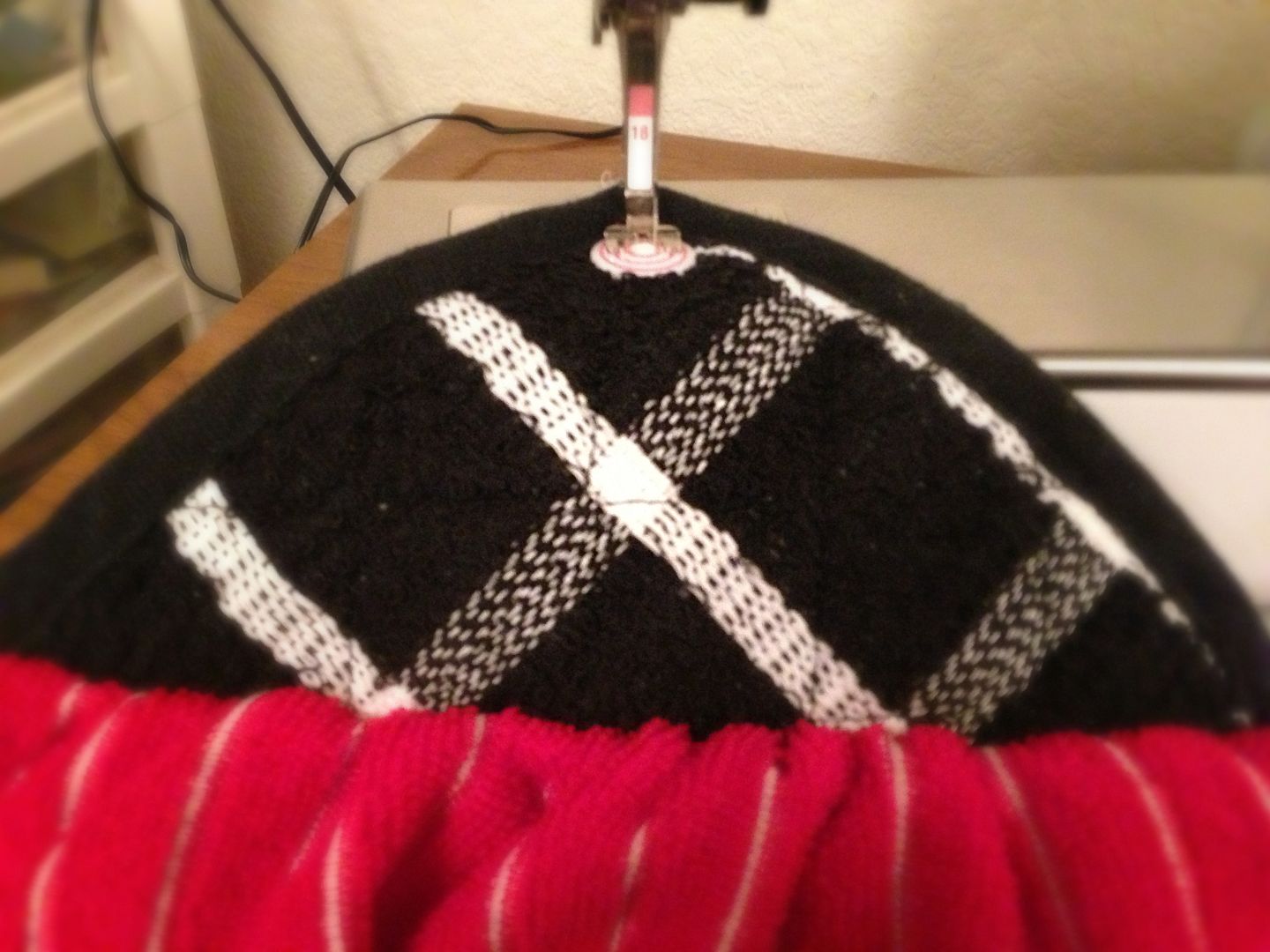 9. Some of the potholders I bought had the loop on one corner. If this is the case, then you will need to sew the towel to the pot holder in a diagonal like above. You will also sew the button to the front corner as well.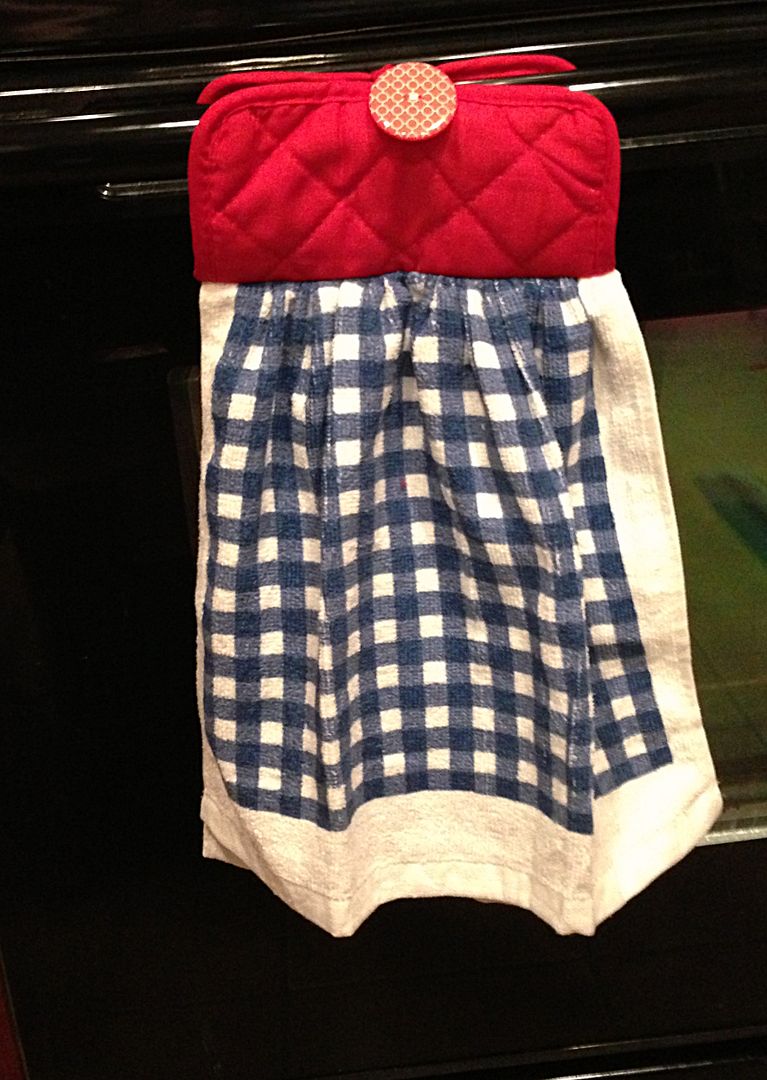 You're done! Here is a finished hanging towel already on the oven.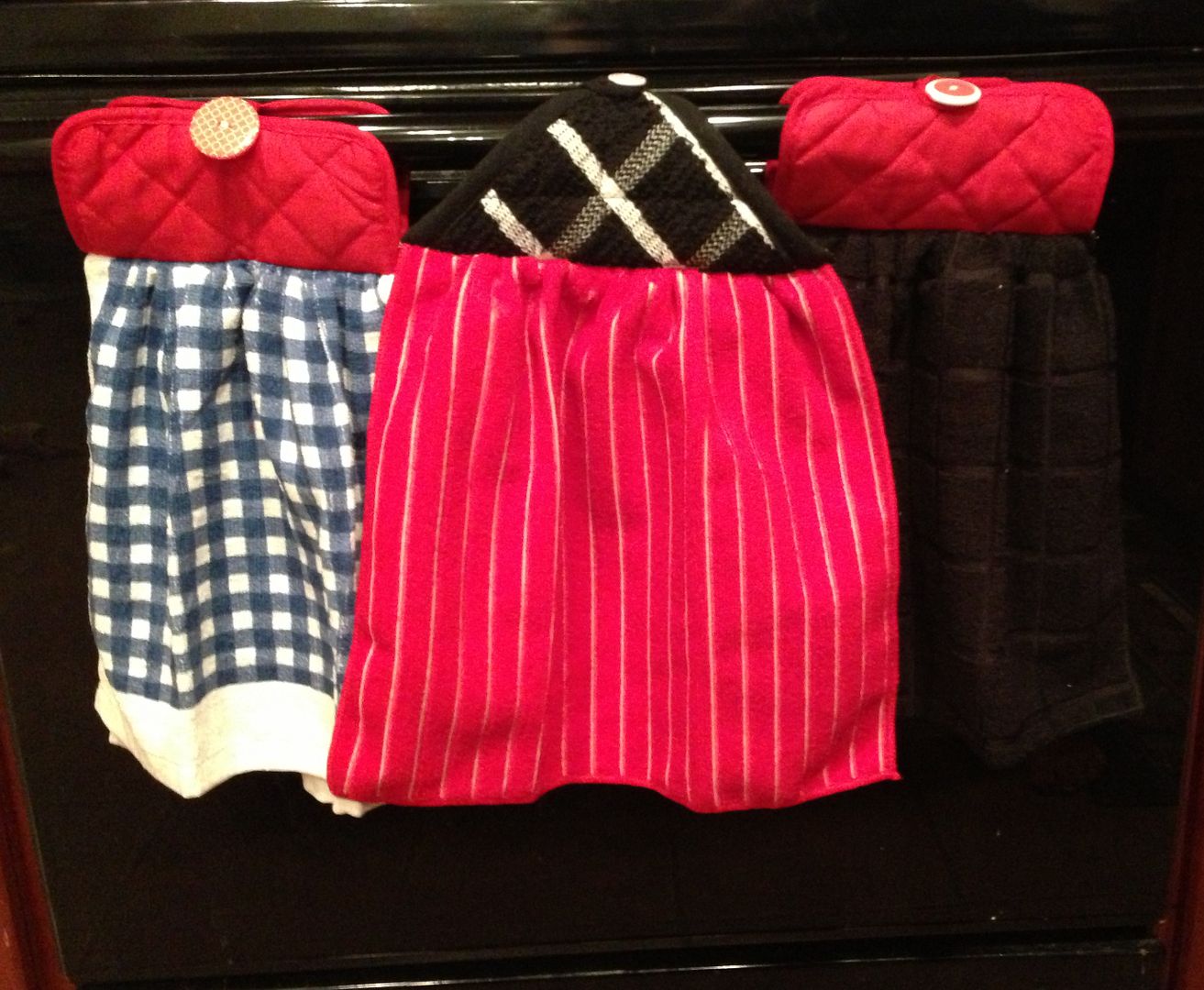 Here are some of the other ones I made in the same batch.