This is a sponsored post written by me on behalf of Febreze. All opinions are 100% mine.
Every February, when it's time for the big game, it's all about the food from snack stadiums to amazing football food! But, what's the big thing everyone forgets?
Can you believe that half of Super Bowl fans totally forget to prep the bathroom for their party? Stats show that more toilets are flushed between the 2nd and 3rd quarters than any other time of year. Wow! That's a lot of people taking a Halftime Bathroom Break!
Are you wondering what exactly is the Halftime Bathroom Break? It's when millions of people run to the bathroom in those short few minutes between the halftime whistle and the start of the halftime show. Here's a couple fun facts:
There are more odor molecules coming from the Halftime Bathroom Break than there are blades of grass on all NFL fields in America combined.
3 rolls of Charmin Ultra Strong Mega Roll are long enough to span an entire football field.
When we have a themed party like for a holiday or the Super Bowl, I love to add a DIY themed touch to the bathroom, too. Just in time for the big game, I made a Football DIY bathroom caddy to hold extra toilet paper, so no one ends up with an empty roll.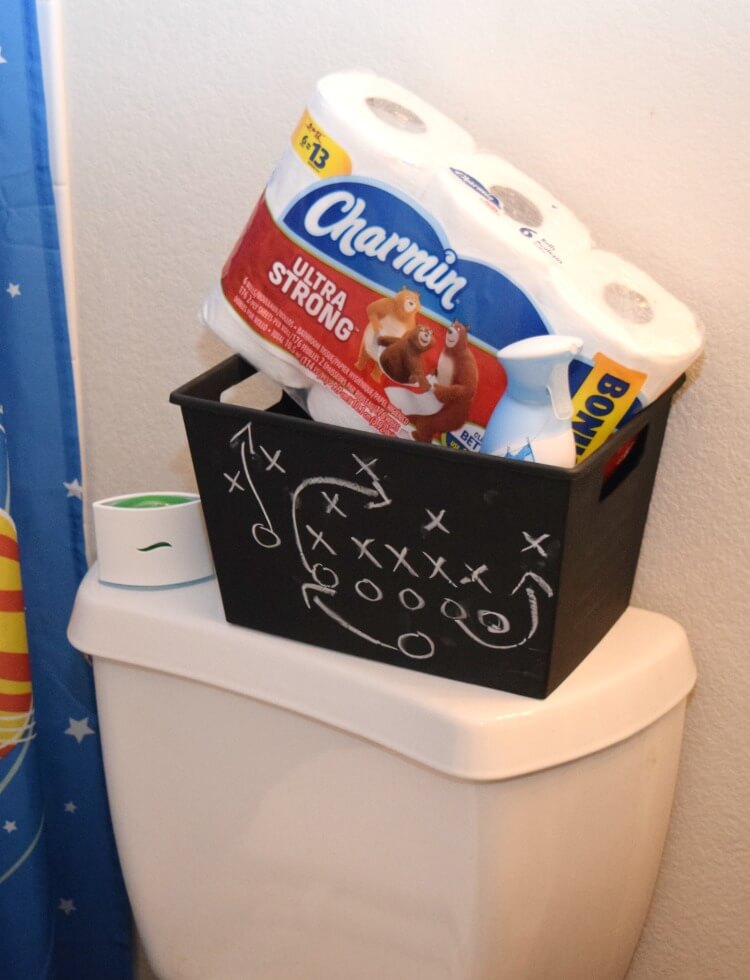 Supplies:
plastic container to fit on back of toilet
chalk
black chalkboard spray paint
Directions: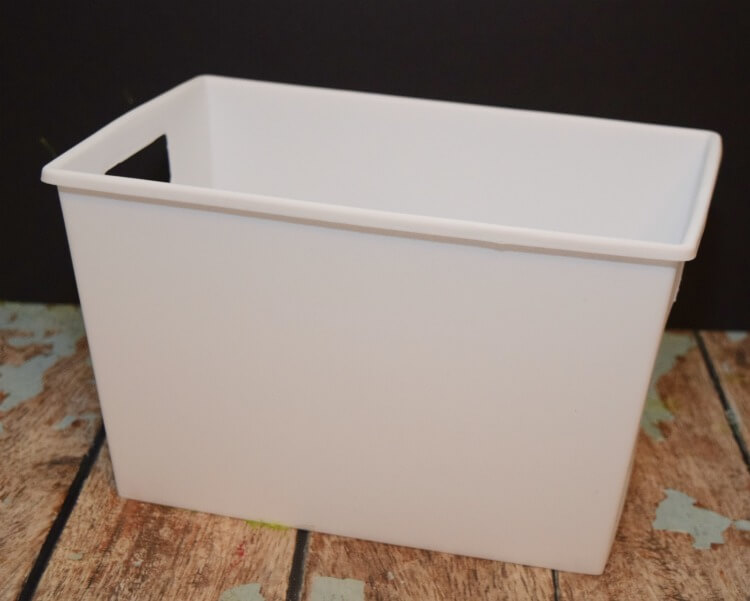 1. I found this white plastic tote at a dollar store. I chose it because it has a rough texture so the spray paint would adhere better and not flake off.
2. Next, I just spray painted it with black chalkboard spray paint and allowed it to dry overnight.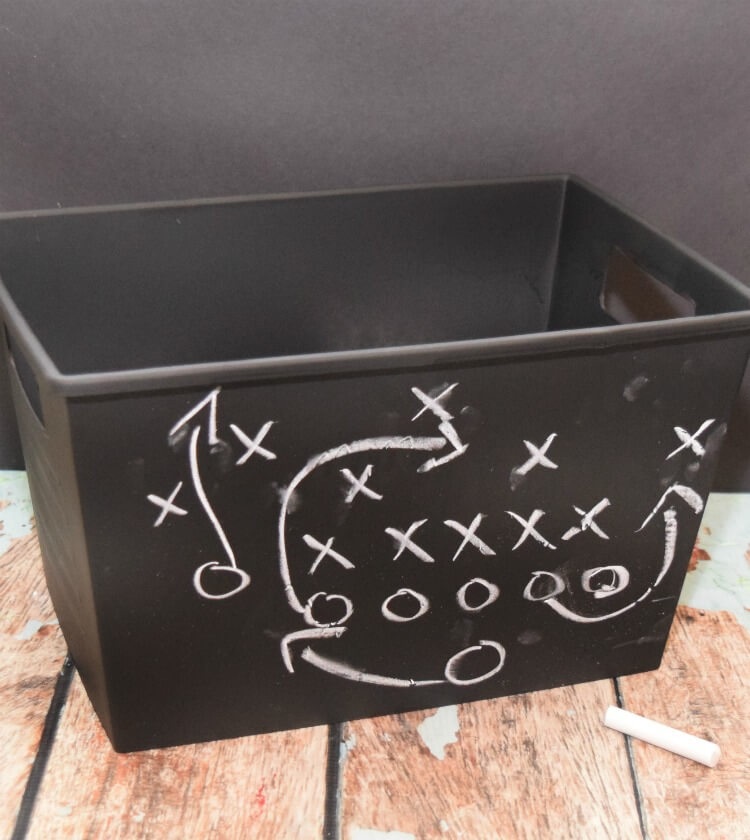 3. After it was dry, I just sketched out a football play on it before adding extra rolls of Charmin Ultra Strong.
It's the perfect little tote to keep on the back of the toilet with extra rolls of toilet paper, and it adds some DIY football decor to the bathroom.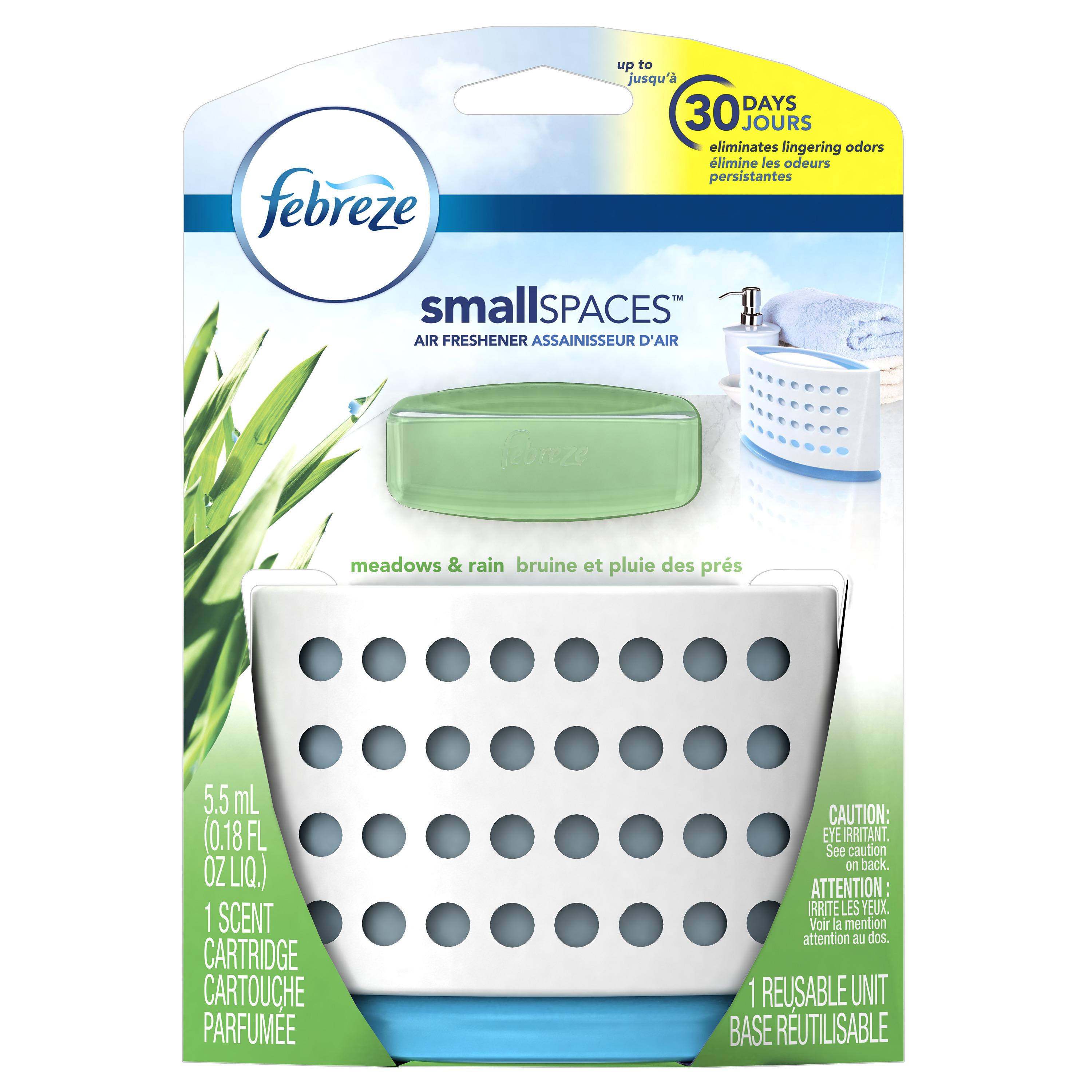 Need a tip to stop the odors in the bathroom that your guests leave behind? I love the New Febreze smallSpaces with OdorClear™ Technology. You can place one on the back of your toilet tank, and it continuously eliminates odors! Have you heard of OdorClear™ ? It's this amazing technology that seeks out odor molecules and cleans them away — perfect for the bathroom!
Don't forget to stock the bathroom for your Halftime Bathroom Break with Charmin Ultra Strong so your guests will be sure to feel clean as well as a Febreze smallSPACES with OdorClear™ technology to clean away all those trillions of football-fueled odors on game day.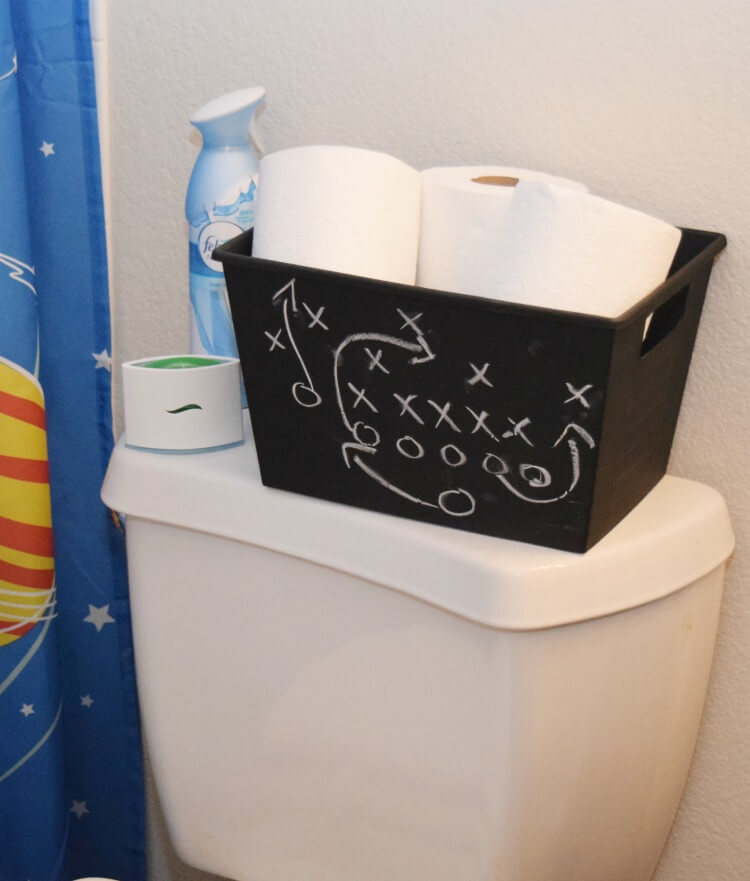 Make sure you check out Febreze YouTube to find great products to help with the stink of the Halftime Bathroom Break and more!